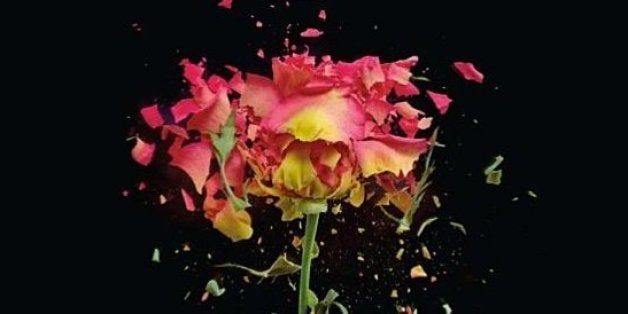 Another year, another several dozen captivating books to add to your ever-growing reading list. You may still be conquering the mountain of titles you were gifted during the holidays, or the pile of award-winners you picked up at the end of last year, so anticipating 2014's heavy hitters may seem overwhelming. Which is exactly why we've parsed out a manageable list of what we believe will be the most rewarding reads. Take a look.:

Family Life by Akhil Sharma
The heartbreaking story of a boy whose brother suffers brain damage after diving into a swimming pool is told in spare, deliberate language. It's no wonder it took Sharma 13 years to compose this stunning story about the Indian immigrant experience.

Leaving the Sea by Ben Marcus
Marcus's acclaimed The Flame Alphabet showcased his ability to write fascinating experimental fiction, and we expect this short story collection to be no different. The title story, for example, is composed of a single sentence.

Perfect by Rachel Joyce
Joyce's novel is both a coming-of-age story about a boy who becomes concerned when the British government adds two seconds to the year, and the tale of a man with OCD. The author of The Unlikely Pilgrimage of Harold Fry welds the two together seamlessly.

Another Great Day at Sea by Geoff Dyer
When Dyer delves into a specific topic, he delves deeply, which is why we're looking forward to his latest exploration: what life aboard an aircraft carrier is like. As always, he laces his observations with comedy and captivating storytelling.

Orfeo by Richard Powers
Powers fuses science and music via his good-guy-turned-fugitive protagonist, Peter Els. His attempt to discover musical patterns in nature raises suspicions.

Silence Once Begun by Jesse Ball
Jesse Ball is the author of this literary crime novel; it's also the name of the narrator, a journalist attempting to get to the bottom of mysterious disappearances, and the silent man who has turned himself in.

Bark by Lorrie Moore
Moore is a master of the short story, and is known for her witty one-liners and pithy observations, especially about domestic relationships in an age when divorce is not uncommon.
Sleep Donation by Karen Russell
Russell's novella will be released as digital-only, an interesting move for the Pulitzer-nominated author of Vampires in the Lemon Grove, Swamplandia! and St. Lucy's Home for Girls Raised by Wolves. Her latest work chronicles an insomnia epidemic.

Can't and Won't by Lydia Davis
If any living short story writer pushes the envelope of literary conventions, it's Lydia Davis, whose stories range from detailed descriptions of ostensibly mundane objects to incredibly short, pithy sentences.

Frog Music by Emma Donoghue
The author of Room's latest is set in 19th-century San Francisco, and is based on the unsolved murder of a woman who was no law-abiding citizen herself.

The News: A User's Manual by Alain de Botton
de Botton examines excerpts of contemporary news, mixing them with philosophical observations about the impact the news has on us, why we rely on it so heavily, and how it impacts the way in which we see the world.

Every Day Is for the Thief by Teju Cole
The author of Open City has penned a novel about a Nigerian who returns home after spending years abroad.

The UnAmericans by Molly Antopol
The National Book Foundation chose Molly Antopol as one of their 5 Under 35 nominees last year. Her debut work of fiction is a short story collection about political dissidents, actors imprisoned during the Red Scare, and others feeling disillusioned with their country.

California by Edan Lepucki
Lepucki's debut paints a picture of a very real-seeming dystopian future, as the novel's two protagonists flee what used to be Los Angeles, only to find new dangers while seeking a community in which to raise their child.
Colorless Tsukuru Tazaki and His Years of Pilgrimage by Haruki Murakami
The author of 1Q84 has written another book as puzzling as it is difficult to put down. Tsukuru Tazaki has been mysteriously abandoned by his friends, so he visits them one by one to discover why.

An Untamed State by Roxanne Gay
This will be Gay's first novel, about the kidnapping of the daughter of a very rich man in Haiti. If it's anything like her fabulous essays, which cover every corner of the world of contemporary pop culture, it's sure to be a hit.

Boy, Snow, Bird by Helen Oyeyemi
The author of Mr. Fox serves up an inventive retelling of the Snow White story, centering around Boy, a woman who marries a widow and gives birth to a son, Bird, whose dark skin reveals that the family has been attempting to "pass" as white.

Thirty Girls by Susan Minot
A journalist travels to Africa, hoping to tell the story of young girls like Esther, a Ugandan teenager who has been captured by the Lord's Resistance Army, in Minot's latest novel.

Kinder Than Solitude by Yiyun Li
Three friends witness a crime; one of them may have committed it. Li's novel undulates back and forth between present-day America and China in the 90s, to tell their story.

What's Important is Feeling by Adam Wilson
The author of Flatscreen has written a collection of short stories, one which appeared in the Best American Short Stories anthology in 2012 - so it's safe to say he knows a thing or two about the art form.

Blood Will Out by Walter Kirn
Kirn's latest fuses memoir with crime reporting, creating a compelling story about his 15-year relationship with Clark Rockefeller, who, Kirn discovers, is guilty of child kidnapping and murder.

Love & Treasure by Ayelet Waldman
At the end of World War II, a crew of American soldiers capture a train filled with gold jewelry and other riches. The man guarding the treasures becomes conflicted after meeting a Hungarian woman who has lost everything she has in the war.

Off Course by Michelle Huneven
Cressida Hartley (Cress) is finishing up her dissertation on the economics of art. To do so, she has set up camp in her parents' home in the mountains, and finds herself more enchanted with the local community than her own research.
Casebook by Mona Simpson
Protagonist Miles's parents are separating. He and his close friend Hector begin snooping around their belongings, and eavesdropping on their conversations in what begins as innocent, childlike "detective work," but soon evolves into something more serious.

Cubed: A Secret History of the Workplace by Nikil Saval
The editor of N+1 delves into the history of the office, lacing in references to Dilbert, Bartleby, and of course, The Office, but also books on management and business strategy. He also offers insight into what the workplace of the future could look like.

Cutting Teeth by Julia Fierro
Reminiscent of Meg Wolitzer's 2013 hit The Interestings, Fierro's book catalogues two summer days at a beach house, where a group of 30-something friends meet, and many realize that they're disappointed with what their lives are turning out to be.

The Last Illusion by Porochista Khakpour
Khakpour tells the story of a child with an upbringing so devastating, he becomes nearly feral. His mother shuns him due to his light skin and hair, raising him in the same cage as her pet birds. Though eventually discovered and brought to New York by a behavioral analyst, Zal finds it difficult to escape his upbringing.

Lost for Words: A Novel by Edward St. Aubyn
St. Aubyn's latest is no harrowing tale of aristocratic families. Instead, his new novel is a satirization of a British literary prize, which he has renamed the Elysian Prize for Literature. One frontrunner seeks revenge, another accidentally submits a cookbook instead of her novel; St. Aubyn pens all of this with his token wit.

Summer House With Swimming Pool by Hermann Koch
The author of The Dinner brings us another insightful-sounding story. This one is about a botched medical procedure, performed by Marc "doctor to the stars" Schlosser, and resulting in the death of actor Ralph Meier. The pair and their families had spent the previous summer together near the Mediterranean - that's when things started going wrong.

I'll Be Right There by Kyung-Sook Shin
Shin's book takes place in South Korea in the 1980s, amid political turmoil. The novel's protagonist is well-read in both Eastern and Western literature, so allusions abound. When her former longtime boyfriend gives her a call seemingly out of nowhere, she's forced to remember her tumultuous past.
This story appears in Issue 85 of our weekly iPad magazine, Huffington, available Friday, Jan. 24 in the iTunes App store.
Related
Popular in the Community