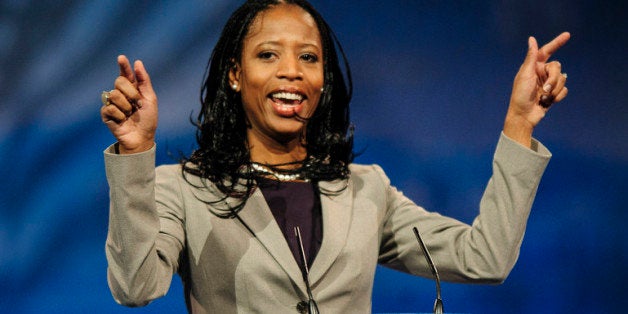 WASHINGTON -- Raising money for a congressional run is hard work. Candidates have to spend hours each day dialing for dollars and attending fundraisers to court would-be donors. Incumbent congressmen have called this gauntlet everything from "soul-crushing" to something they "abhor." But it is even harder for their challengers.
The difficulty of fundraising as a non-incumbent is on full display in the third-quarter fundraising reports released on Oct. 15. Just 13 challengers to House incumbents raised more money from July through September without dipping into their own pockets. The victorious fundraising challengers to opposite-party incumbents are evenly split between five Democrats and five Republicans, while two Democrats and one Republican mounting primary challenges out-raised the incumbents they face.
In the past decade, incumbents have increased their fundraising advantage over challengers. The trend toward heavy incumbent fundraising began as competition for control of the House in the 1990s and has spiraled upward as party leadership has increased pressure on incumbents to raise money for party committees and candidates in swing districts.
Source: Vital Statistics On Congress, The Brookings Institution. All figures are in 2012 dollars
It comes as little surprise, then, that many of the challengers who won their third-quarter fundraising battle came with built-in donor bases that were ready to give support.
Gwen Graham, a top Democratic prospect running to unseat two-term Rep. Steve Southerland (R-Fla.), is the daughter of popular Florida Democrat Bob Graham, a former governor and senator. Her father's well-established support base in the Florida panhandle helped her to raise $453,160 in the third quarter to Southerland's $254,272 and she has nearly bested Southerland for the entire year.
"Gwen continues to be humbled by the outpouring of support she's received, but recognizes her success as a sign that the voters of North Florida are fed up with the dysfunction occurring in Congress," said Julia Gill Woodward, Graham's campaign manager.
Utah Republican Mia Love narrowly lost her 2012 bid to defeat Democratic Rep. Jim Matheson in one of the few districts represented by a Democrat that also gave a majority vote to Republican presidential candidate Mitt Romney. In preparation for a 2014 rematch, Love, a conservative favorite with a large small-donor base, raised $592,356 in the third quarter compared to $278,541 for Matheson.
Just to the east, former Colorado Speaker of the House Andrew Romanoff has drawn on the base of small-donor support he built as a legislator and in the course of a losing 2010 primary challenge to Sen. Michael Bennet (D-Colo.). Romanoff barely edged by Rep. Mike Coffman (R-Colo.), a top Democratic target, raising $524,871 to Coffman's $524,442.
"We're proud of the broad, grassroots support we've built over the last nine months," Romanoff said in a statement to The Huffington Post. "More than 6,000 people have already chipped in. Our donors are demanding an end to Washington's business as usual."
California Republican Doug Ose beat Rep. Ami Bera (D-Calif.) in third-quarter fundraising with $489,267 to Bera's $462,074. A former three-term congressman who ran as recently as 2008, Ose started his campaign with a built-in fundraising base.
Lee Rogers, a California Democrat, held Rep. Buck McKeon (R-Calif.) to under 55 percent of the vote in 2012 and is seeking a rematch in 2014. That 2012 donor pool is ready to give to Rogers' second try to beat McKeon, and helped him raise $226,957 to McKeon's $208,664 in the third quarter.
"These figures are displaying a groundswell of support for the campaign," Rogers said in a statement. "Americans are tired of corrupt politicians taking advantage of the system and not doing the work of the people."
Florida Republican Carlos Curbelo raised $451,932 in the third quarter to beat Rep. Joe Garcia's (D-Fla.) $410,250. In Iowa, Democrat Jim Mowrer raised $181,514, which beat Rep. Steve King's (R) $109,871. Republican Stewart Mills, running to unseat freshman Rep. Rick Nolan (D-Minn.), brought in $243,826 to Nolan's $129,472. Running to defeat Rep. Joe Heck (R-Nev.), Democrat Erin Bilbray raised $253,159 to her opponent's $242,700. And in West Virginia, Republican Evan Jenkins raised $207,285, which bested Rep. Nick Rahall's (D) $158,530.
Two candidates in primary campaigns are relying on strong local industry backing in their upset bids.
Democrat Ro Khanna, running in a Silicon Valley district, has received big support from the tech industry and venture capital in his bid to defeat Rep. Mike Honda (D-Calif.). Khanna raised $509,743 in the third quarter, compared to Honda's $392,505.
In Michigan, businessman David Trott has received the backing of the state's entire Republican Party donor establishment, including the DeVos family, in his attempt to defeat incumbent tea party Rep. Kerry Bentivolio (R-Mich.). Trott raised $648,519 to Bentivolio's anemic $59,177.
In Massachusetts, former Marine Seth Moulton is mounting a Democratic primary challenge to Rep. John Tierney, who has faced ethics questions in the wake of his wife's guilty plea for helping her brother file false tax returns. Moulton, endorsed by the national group VoteVets, raised $355,548 in the third quarter to Tierney's $251,259.
"The fundraising has been very robust in large part because it's clear that voters want a change in leadership in that district," said Moulton spokesman Scott Ferson.
But Ferson also acknowledged the concerns felt by many voters about the fundraising race, stating, "Unfortunately it's one of the tests for viability for a race." Ferson says that Moulton hopes to spend his time "meeting voters and talking about issues."
Before You Go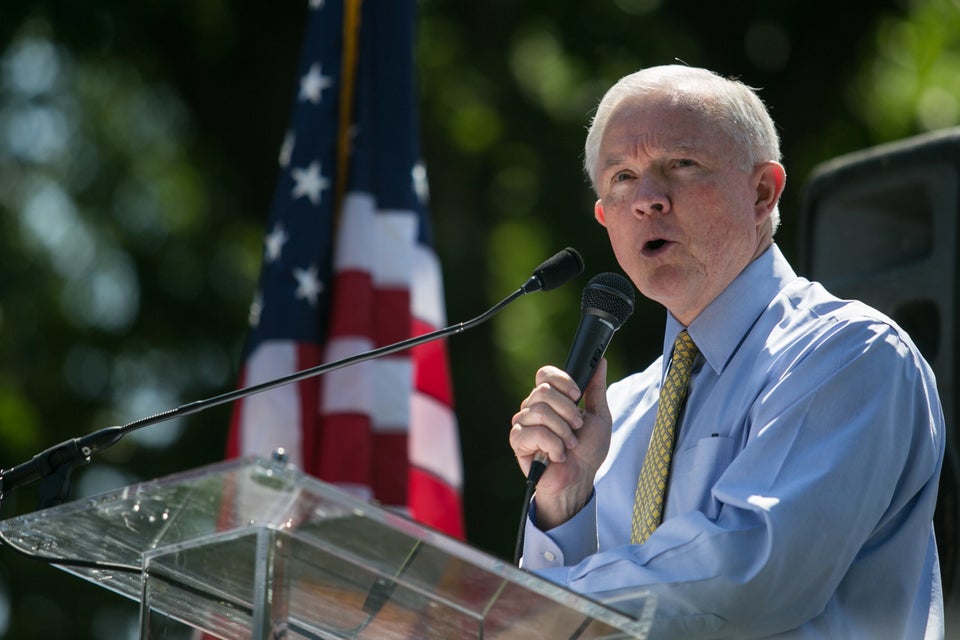 Senate Seats Up For Grabs In 2014
Popular in the Community