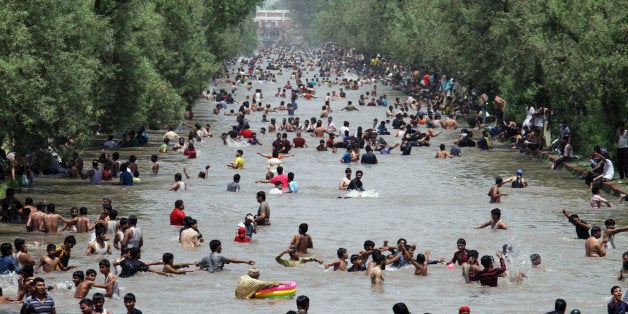 2014 was the hottest year in 135 years of record-keeping, the National Oceanic and Atmospheric Administration and NASA announced on Friday.
The year's average combined global land and ocean surface temperature was 58.24 degrees Fahrenheit, according to NOAA. This is 1.24 F above the 20th-century average. Global average land temperatures were 1.80 F above average, while ocean surface temperatures were 1.03 F above average, the agency said. Land temperatures alone were only the fourth-warmest on record, but ocean temperatures were the warmest, which helped to make 2014 the warmest year overall.
NOAA and NASA record temperature observations independently, but both agencies confirmed 2014 to be a record-breaking year. NASA reported 2014's average temperature to be 58.42 F, which the agency reported was 1.22 F above a 1951-1980 average.
Previously, 2010 and 2005 held the record, but the 2014 temperature edged out both years by 0.07 F. The 10 warmest years on record have all been after 1998, and 2014 marked the 38th straight year with global average temperatures above the 20th-century average.
Six months in 2014 also set monthly global heat records: May, June, August, September, October and December of last year were all the warmest such months on record.
"Viewed in context, the record 2014 temperatures underscore the undeniable fact that we are witnessing, before our eyes, the effects of human-caused climate change," climate scientist Michael Mann told The Huffington Post. "It is exceptionally unlikely that we would be seeing a record year, during a record-warm decade, during a multidecadal period of warmth that appears to be unrivaled over at least the past millennium, if it were not for the rising levels of planet-warming gases produced by fossil fuel burning."
For the U.S. alone, as opposed to the planet overall, 2014 was only the 34th warmest year on record. But temperatures in the U.S. that year still exceeded the country's 20th-century average, for the 18th consecutive year.
Seventeen major U.S. metropolitan areas, representing 9 percent of the country's population, were on track to have their warmest years on record, as of a December 2014 analysis from Climate Central. Ten of these 17 are located in California, one of five states that were projected to have one of their top five warmest years in 2014.
"Perhaps more important than the global temperature story are the impacts of record regional heat," Jonathan Overpeck, co-director of the University of Arizona's Institute of the Environment, told HuffPost. "In places like California, the Southwest U.S. more generally, Australia and parts of Brazil, record heat is exacerbating drought and leading to more stress on our water supplies and forests."
"With continued global warming, we're going to see more and more of these unprecedented regional conditions, and with them will come more and more costs to humans and the things they value," he added. "2014 shows that humans are indeed cooking their planet as they continue to combust fossil fuels."
1985 was the last year that any urban area in the U.S. saw a record-cold year. February 1985 was the last time the planet saw a colder-than-average month.
"If you are younger than 29 years old, you haven't lived in a month that was cooler than the 20th-century average," said Marshall Shepherd, a professor at the University of Georgia and former president of the American Meteorological Society. "You will hear some skeptics say that the satellite-based temperature records don't support these findings, but we also used ground-based instruments like thermometers and rain gauges to validate these measurements."
The new global record is also notable because 2014 was not an El Niño year. The weather phenomenon is marked by warmer-than-average surface ocean temperatures in the equatorial Pacific and leads to above average near-surface air temperatures and other impacts across the globe. El Niño has been observed during previous record-warm years like 1998, 2005 and 2010.
"A record or near-record warm year, especially absent a strong El Niño, is mostly a reminder that the long-term trend for Earth's temperature is up, up, up," Princeton University geosciences professor Michael Oppenheimer told HuffPost.
The 400 parts per million milestone is somewhat symbolic, but it serves as a reminder that the massive consumption of fossil fuels continues to remake the chemistry of our atmosphere and trap more and more heat from the sun.
"The record temperatures should put to rest the absurd notion of a "pause" (what I refer to as the "Faux Pause") in global warming," Mann added.
Watch a NASA animation of five-year global temperature averages, mapped from 1880 to 2014:
Before You Go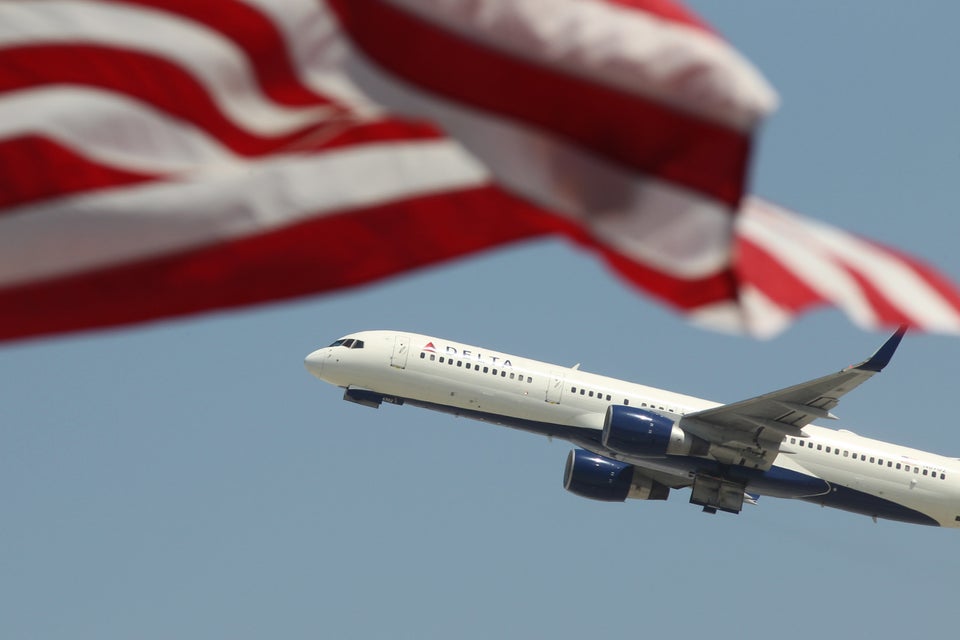 15 Ways You Contribute To Climate Change