Sunday's Oscars will feature a host of A-list performers, including all four Best Original Song nominees. Even if a lineup like this means there's no way the telecast will clock in under three hours, at least we can get jazzed about the names that will join Ellen DeGeneres on the Academy Awards stage. Here's what to expect from the performances.
BETTE MIDLER What to expect: Midler, a two-time nominee, has never performed at the Oscars before. She hasn't revealed what her set will entail, which leaves us wondering whether she'll score the Oscars' heroes tribute. If "Wind Beneath My Wings" isn't the most apt theme for such a moment, we can't imagine what is. On the other hand, perhaps she'll score the In Memoriam segment. It would make for a strong follow-up to last year's Barbra Streisand performance.
PINK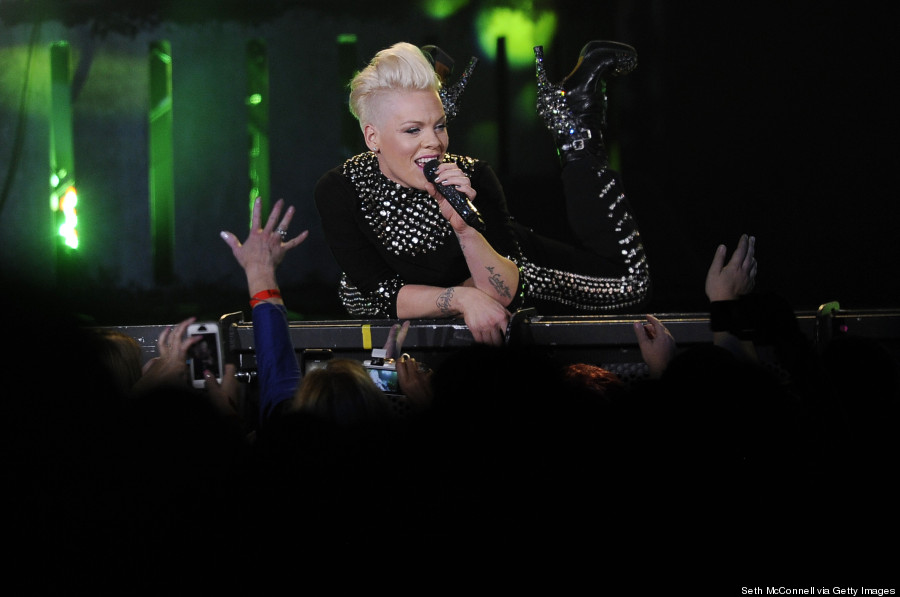 What to expect: Like Midler, Pink will take the Oscar stage for the first time with no revelation as to what she'll perform. If Midler does score the heroes tribute, perhaps Pink will be provide the In Memoriam music. Whether aerial silks will make an appearance also is yet to be seen. It wouldn't be the first time someone has entered from above the audience's heads -- Whoopi Goldberg did it when she hosted in 2002 -- but something tells us Pink might keep her feet on the ground this time. Maybe. This isn't Grammys, after all.
LIZA MINNELLI, LORNA LUFT and JOEY LUFT ("The Wizard of Oz" tribute)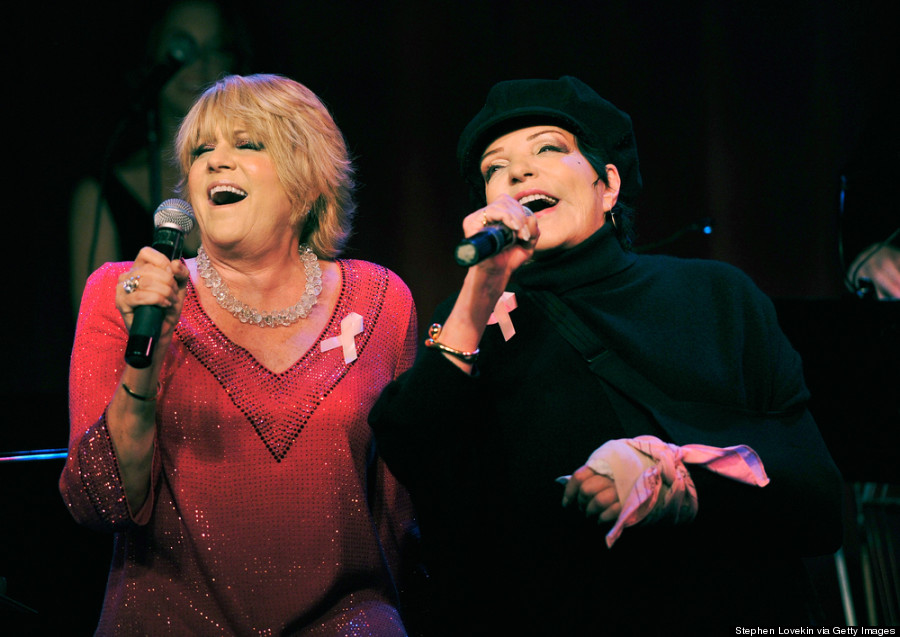 What to expect: This year marks the 75th anniversary of "The Wizard of Oz," and the Oscars are celebrating by recruiting Judy Garland's three children to perform a tribute to the classic musical. It's a big moment because Minnelli and Lorna Luft only recently broke their 20-year spell of not performing together (pictured above), and Joey has avoided show-biz appearances during his adult life. Plus, the trio isn't always on the best of terms, which amplifies the magnitude of this highly public reunion. Beyond all of that drama, it's off to Oz we go!
IDINA MENZEL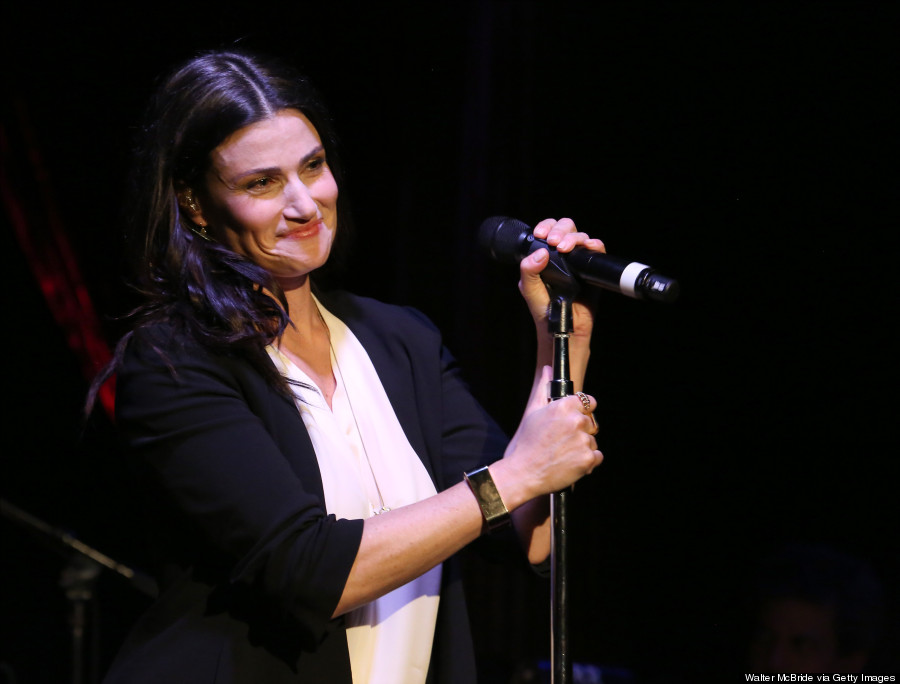 What to expect: The "Frozen" anthem "Let It Go" is unstoppable. It's been covered by everyone from Demi Lovato to K-pop to every precious 9-year-old girl whose parents will upload her clip to YouTube. Expect a grand rendition from Menzel, who performed the "Wicked" show-stopper "Defying Gravity" at the 2004 Tonys but has yet to belt out a canticle on the Oscar stage.
KAREN O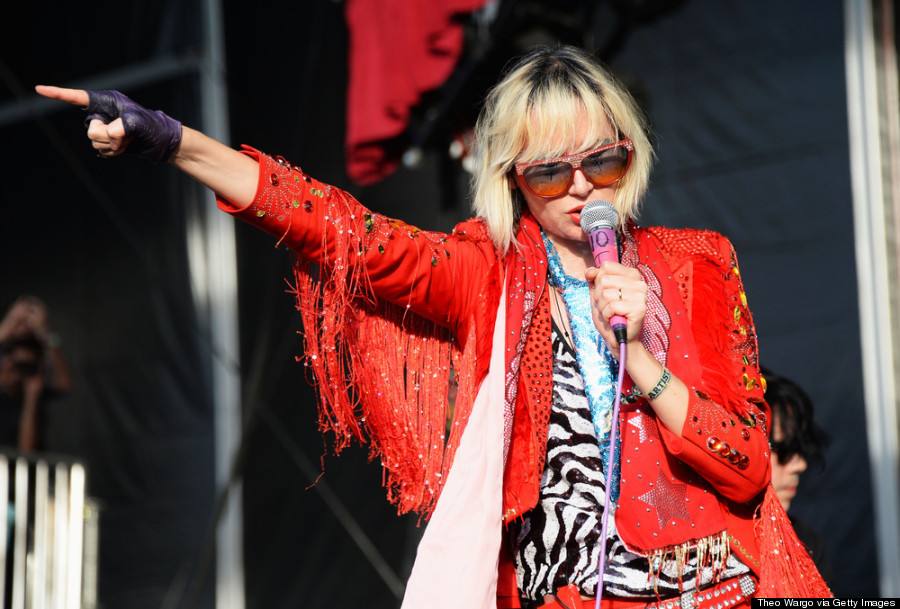 What to expect: Like Best Original Score winner Alex Ebert at the Golden Globes, Karen O is an unlikely Academy Awards presence. The Yeah Yeah Yeahs frontwoman is known for being a dynamic live performer, but "The Moon Song," from the Spike Jonze film "Her," is a mellow ballad that's so smooth it'll serenade you to sleep (in the best way possible). Vampire Weekend frontman Ezra Koenig joined O on acoustic guitar during Oscar rehearsals on Friday.
U2 U2's been here before. In 2003, the rock group was nominated for their "Gangs of New York" contribution "The Hands That Built America." This time, Bono and crew will crank out "Ordinary Love," the "Mandela: Long Walk to Freedom" anthem that won the Golden Globe in January.
PHARRELL WILLIAMS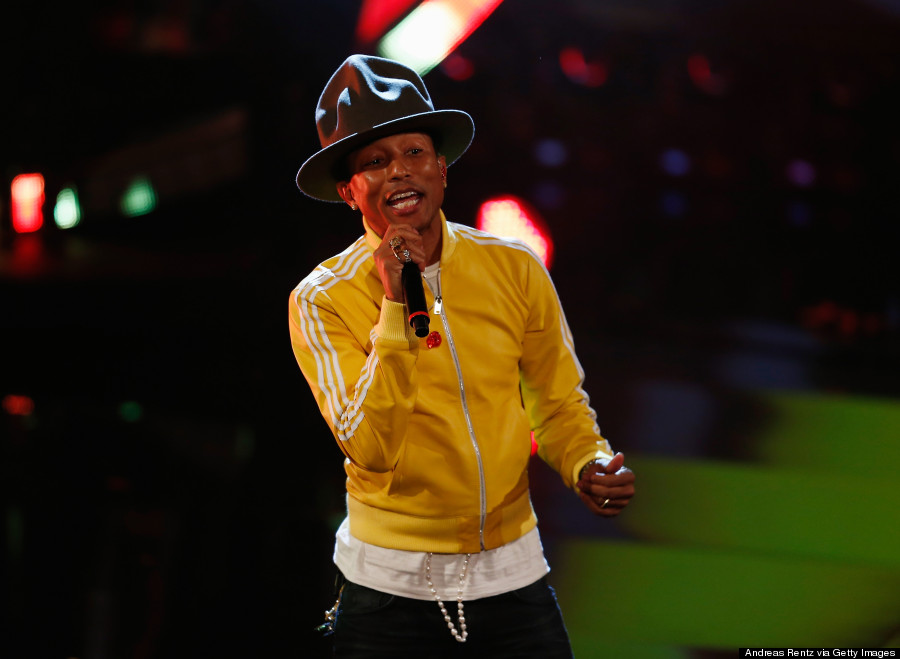 Williams' "Happy" just hit No. 1 on the Billboard Hot 100, and he'll ride that wave all the way to Oscar night. From "Despicable Me 2," the song should a highlight of the telecast, given how bouncy it is and the fact that it'll hopefully provide another glimpse at a Pharrell hat.
While we're at it, here's the list of this year's Oscar presenters:
Amy Adams
Kristen Bell
Jessica Biel
Jim Carrey
Glenn Close
Bradley Cooper
Penélope Cruz
Benedict Cumberbatch
Viola Davis
Daniel Day-Lewis
Robert De Niro
Zac Efron
Sally Field
Harrison Ford
Jamie Foxx
Andrew Garfield
Jennifer Garner
Whoopi Goldberg
Joseph Gordon-Levitt
Anne Hathaway
Goldie Hawn
Chris Hemsworth
Kate Hudson
Samuel L. Jackson
Angelina Jolie
Michael B. Jordan
Anna Kendrick
Jennifer Lawrence
Matthew McConaughey
Ewan McGregor
Bill Murray
Kim Novak
Tyler Perry
Brad Pitt
Sidney Poitier
Gabourey Sidibe
Will Smith
Kevin Spacey
Jason Sudeikis
Channing Tatum
Charlize Theron
John Travolta
Christoph Waltz
Kerry Washington
Emma Watson
Naomi Watts
Calling all HuffPost superfans!
Sign up for membership to become a founding member and help shape HuffPost's next chapter
BEFORE YOU GO
PHOTO GALLERY
2014 Oscar Snubs & Surprises