It's been quite a year. What better way to review the last 365 days than to examine, analyze, drool over and gush about the work of photojournalists and photographers, who worked to capture everything from protests to parades, scandals to celebrations, clashes to christenings?
Behold, the 52 best photographs from around the world in 2014.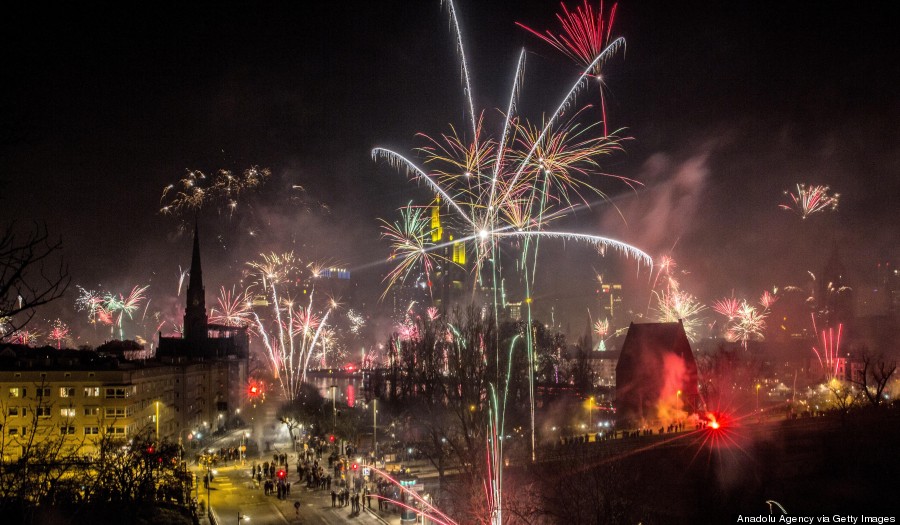 FRANKFURT, GERMANY - JANUARY 1: Fireworks for the New Year's Eve celebrations in Frankfurt, Germany on January 1, 2014.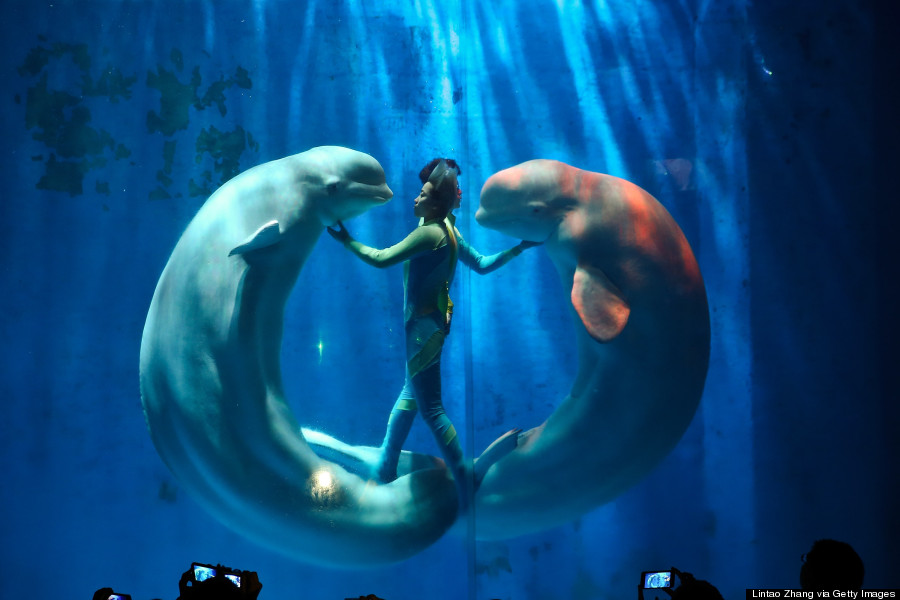 HARBIN, CHINA - JANUARY 7: White whales and their trainers present a show for visitors at Harbin Pole Aquarium on January 7, 2014 in Harbin, China. The aquarium is one of the tourist highlights of Harbin, attracting domestic and foreign tourists each year.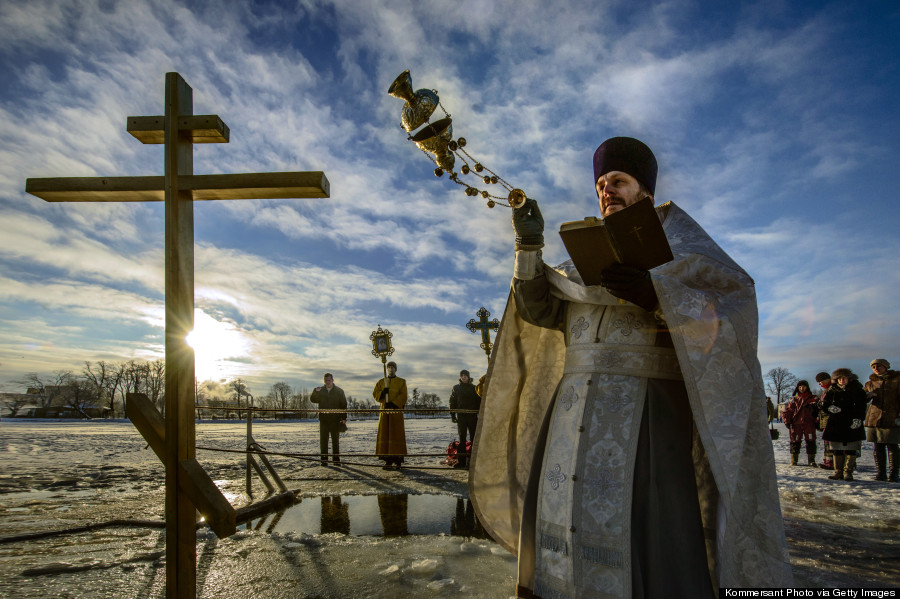 ST. PETERSBURG, RUSSIA - JANUARY 19: Priest consecrates water during a celebration of Epiphany not far away from Saint-Petersburg on January 19, 2014 in Peterhof, Russia. According to traditions of the Russian Orthodox Church, Russians bathe in lakes or rivers just after the midnight of Epiphany.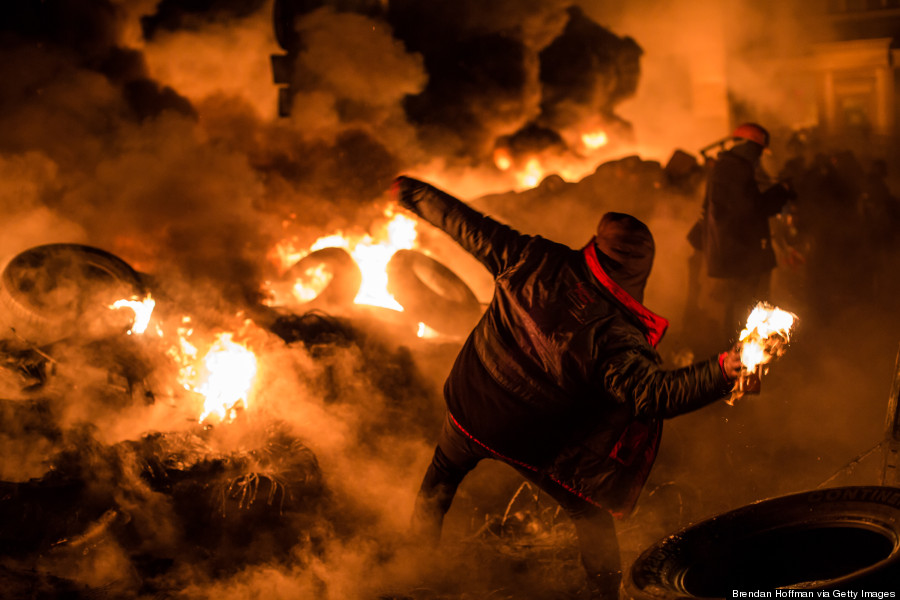 KIEV, UKRAINE - JANUARY 25: An anti-government protester throws a Molotov cocktail during clashes with police on Hrushevsky Street near Dynamo Stadium on January 25, 2014 in Kiev, Ukraine. After two months of primarily peaceful anti-government protests in the city center, new laws meant to end the protest movement have sparked violent clashes in recent days.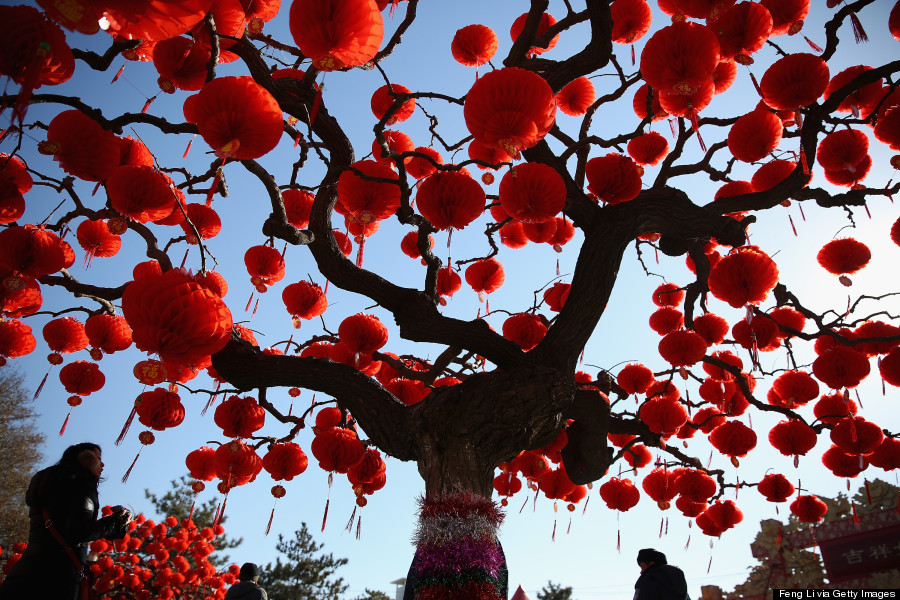 BEIJING, CHINA - JANUARY 30: A visitor passes the trees decorated with red lanterns at the Spring Festival Temple Fair for celebrating Chinese Lunar New Year of the Horse at the Temple of Earth park on January 30, 2014 in Beijing, China. The Chinese Lunar New Year of Horse, also known as the Spring Festival, which is based on the Lunisolar Chinese calendar, is celebrated from the first day of the first month of the lunar year and ends with Lantern Festival on the fifteenth day.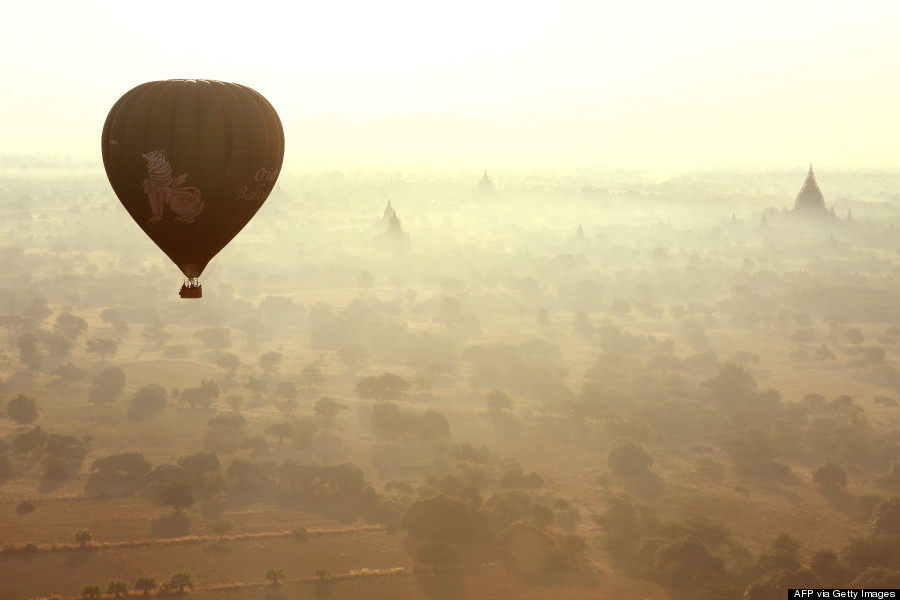 BAGAN, MYANMAR - FEBRUARY 4: A hot air balloon provides a view of the temples as it hovers over Bagan in Myanmar on February 4, 2014. Between the 11th and 13th centuries, Bagan in Mandalay province in Myanmar was the kingdom's capital, one of the most important centres for learning in Asia, if not the world. The kings and rulers built thousands of temples, more than 3,000 of which are still standing today. The city is one of the Myanmar's most treasured religious sites and attracts hundreds of visitors a day. But over the past 20 years, many of the temples have been renovated and now bear little resemblance to their original structures.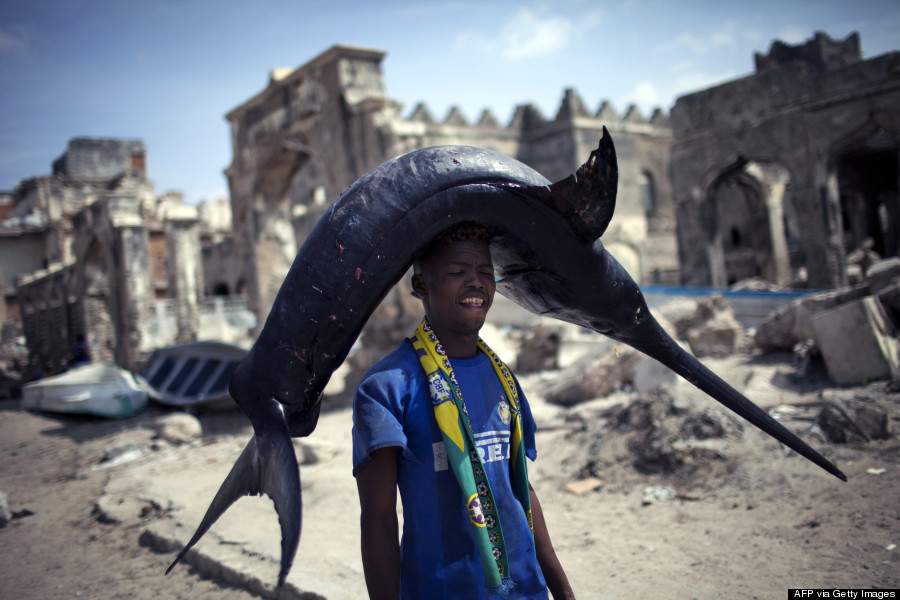 MOGADISHU, SOMALIA - FEBRUARY 11: A Somali fisherman carries a swordfish from the port to the market in Mogadishu, Somalia on February 11, 2014.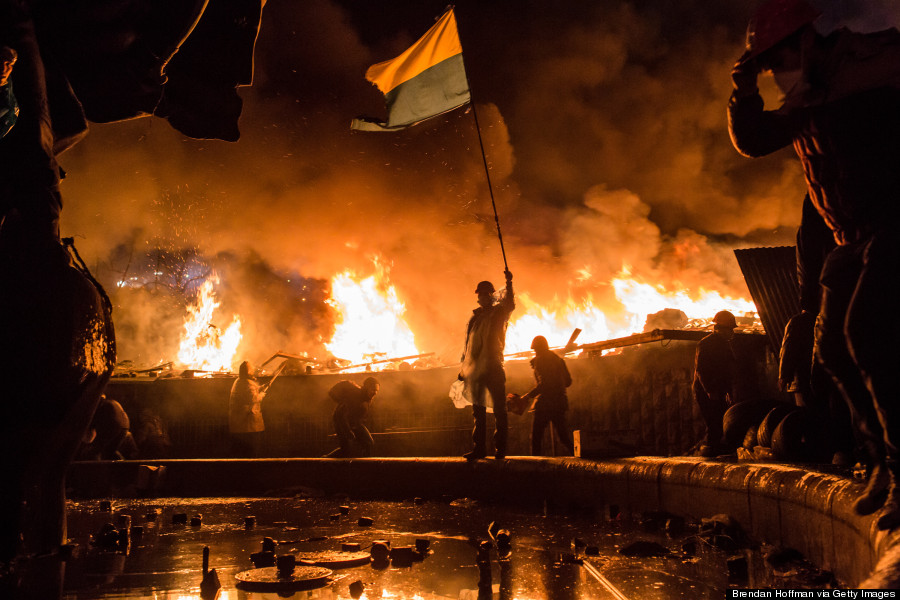 KIEV, UKRAINE - FEBRUARY 19: Anti-government protesters guard the perimeter of Independence Square, known as Maidan, on February 19, 2014 in Kiev, Ukraine. After several weeks of calm, violence has again flared between police and anti-government protesters, who are calling for the ouster of President Viktor Yanukovych over corruption and an abandoned trade agreement with the European Union.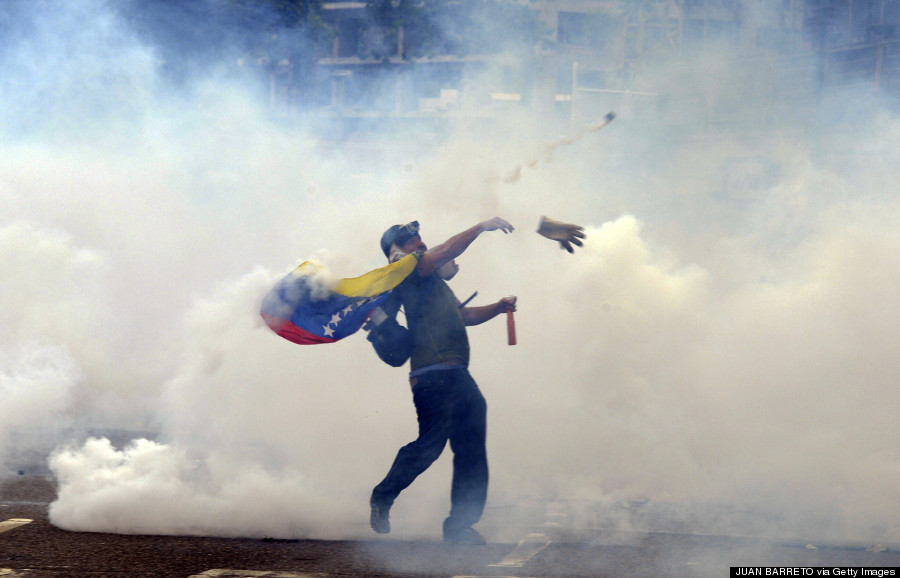 CARACAS, VENEZUELA - FEBRUARY 27: A demonstrator throws stones at riot policemen during an anti-government protest in eastern Caracas on February 27, 2014. Dueling demos of pro- and anti-government protesters have been taking to the streets since February 4 in a sign of the deep polarization of this oil-rich but economically and social troubled country, where three weeks of demonstrations have left 14 people dead, posing the greatest challenge yet to Venezuelan President Nicolas Maduro's 11-month-old government.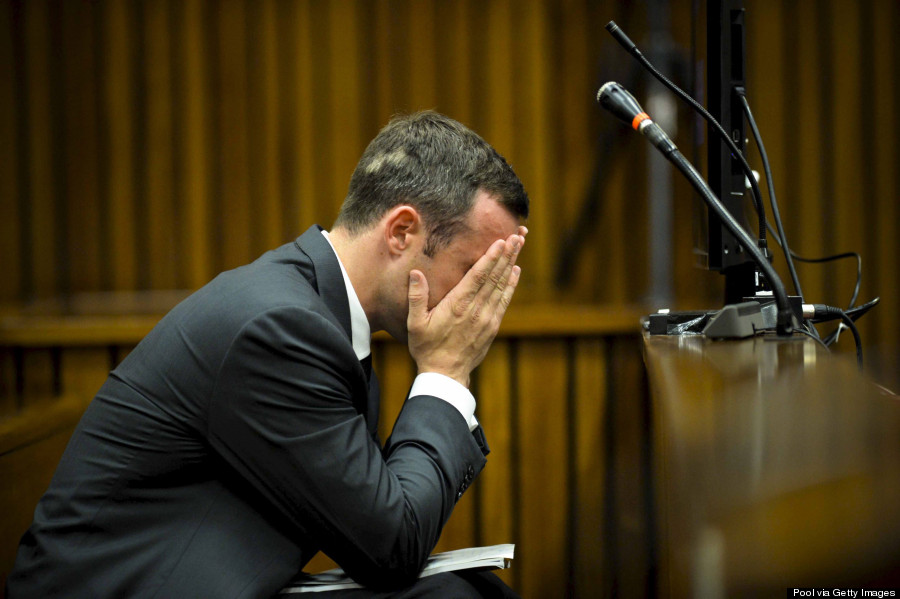 PRETORIA, SOUTH AFRICA - MARCH 7: Oscar Pistorius at the Pretoria High Court on March 7, 2014, in Pretoria, South Africa. Pistorius, stands accused of the murder of his girlfriend, Reeva Steenkamp, on February 14, 2014. This is Pistorius' official trial, the result of which will determine the paralympian athlete's fate.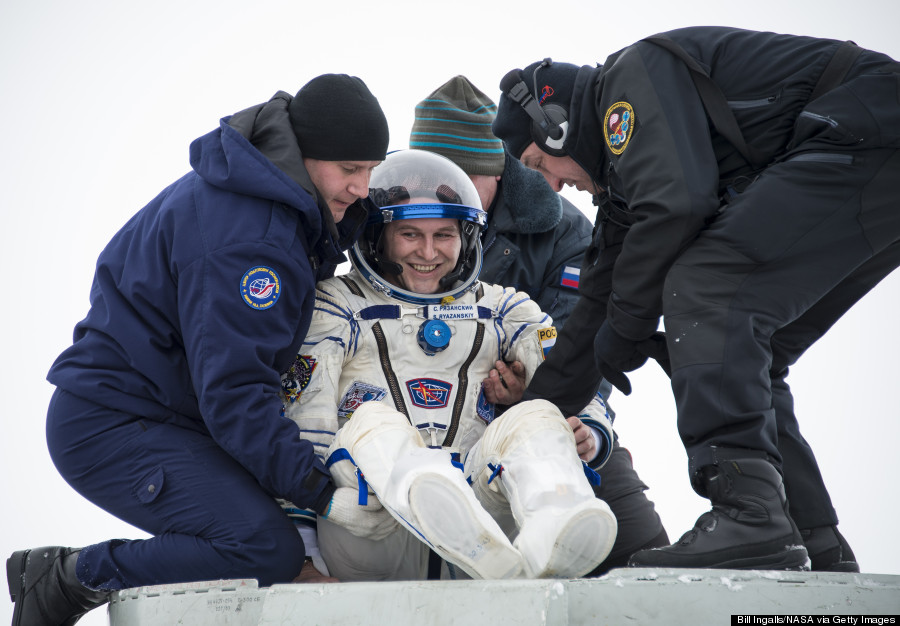 ZHEZKAZGAN, KAZAHSTAN - MARCH 11: In this handout provided by NASA, Expedition 38 Flight Engineer Sergey Ryazanskiy of the Russian Federal Space Agency, Roscosmos, is helped out of the Soyuz Capsule just minutes after he and Commander Oleg Kotov of the Roscosmos, and, Flight Engineer Mike Hopkins of NASA (not pictured) landed in their Soyuz TMA-10M spacecraft on March 11 near the town of Zhezkazgan, Kazakhstan. Hopkins, Kotov and Ryazanskiy returned to Earth after five and a half months onboard the International Space Station where they served as members of the Expedition 37 and 38 crews.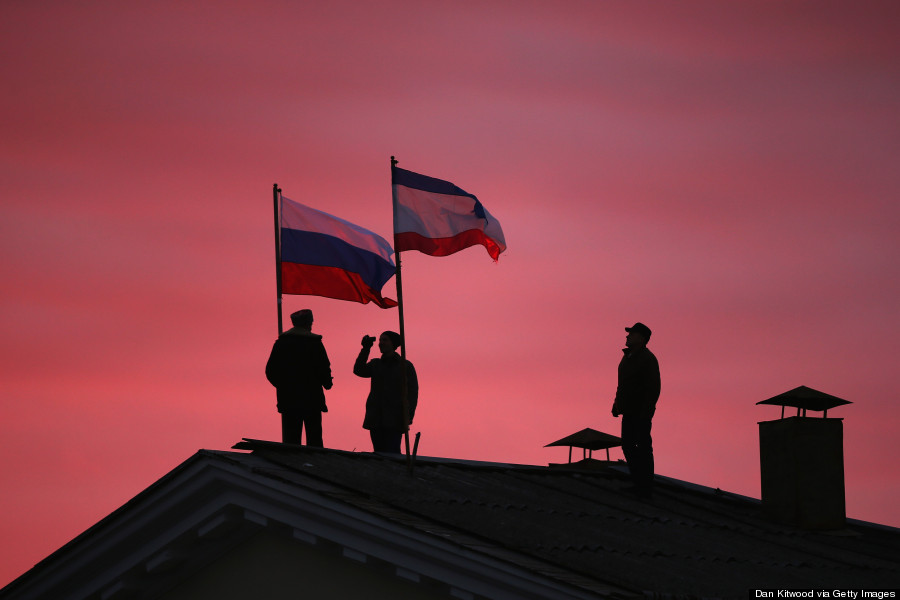 BAKHCHYSARAI, UKRAINE - MARCH 17: Cossack men install a Russian flag and a Crimean flag on the roof of the City Hall building on March 17, 2014 in Bakhchysarai, Ukraine. People in Crimea overwhelmingly voted to secede from Ukraine during a referendum vote on March 16 and the Crimean Parliament has declared Independence and formally asked Russia to annex them.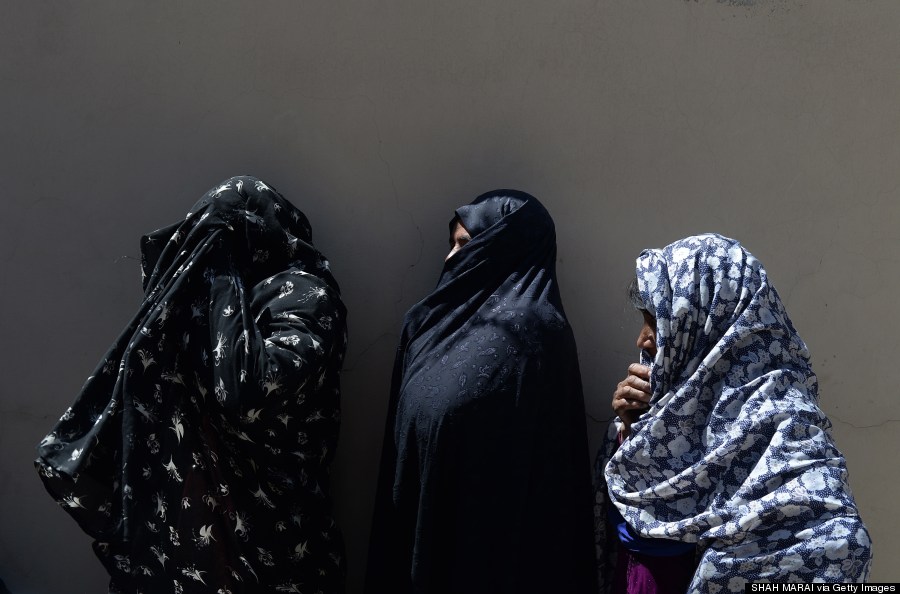 KABUL, AFGHANISTAN - MARCH 30: Afghan residents queue to receive their voter cards at a voter registration centre in Kabul on March 30, 2014. Crowds queued up outside voter registration centers in Afghanistan and presidential candidates held large outdoor rallies for supporters six days ahead of elections that have been shaken by Taliban attacks. The vote, which will choose a successor to President Hamid Karzai, comes as US-led foreign troops withdraw after 13 years of fighting the fierce Islamist insurgency raging across the south and east of the country.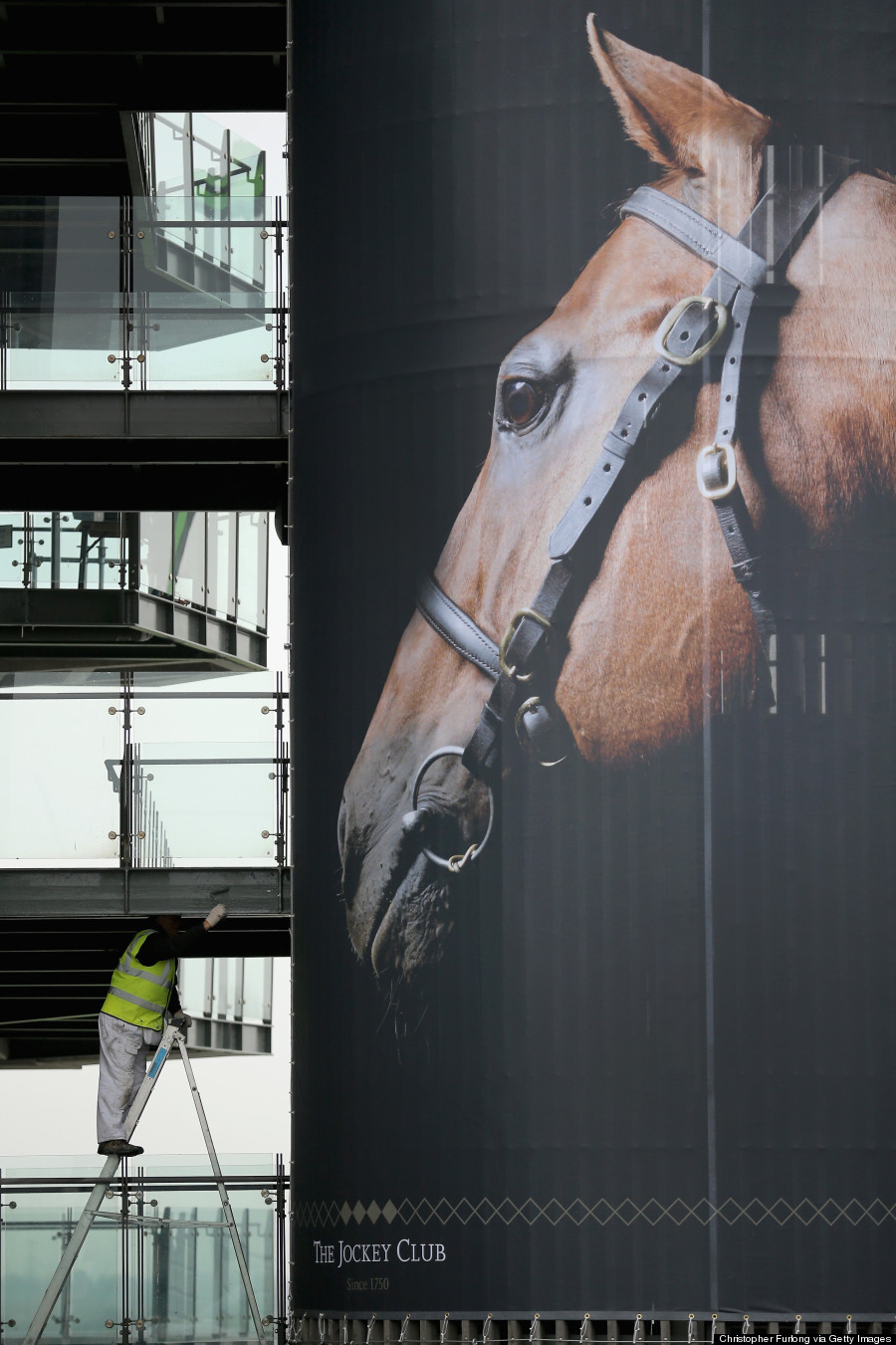 AINTREE, ENGLAND - APRIL 2: A worker puts the finishing touches of paint to a grandstand in preparation for the Aintree Grand National on April 2, 2014 in Aintree, England. Aintree is gearing up for the 2014 Crabbie's Grand National Festival. The three days of racing attracts thousands of racegoers and fans from across the world. The meeting culminates with millions of pounds being wagered on the runners taking part in Europe's richest jump race the Grand National.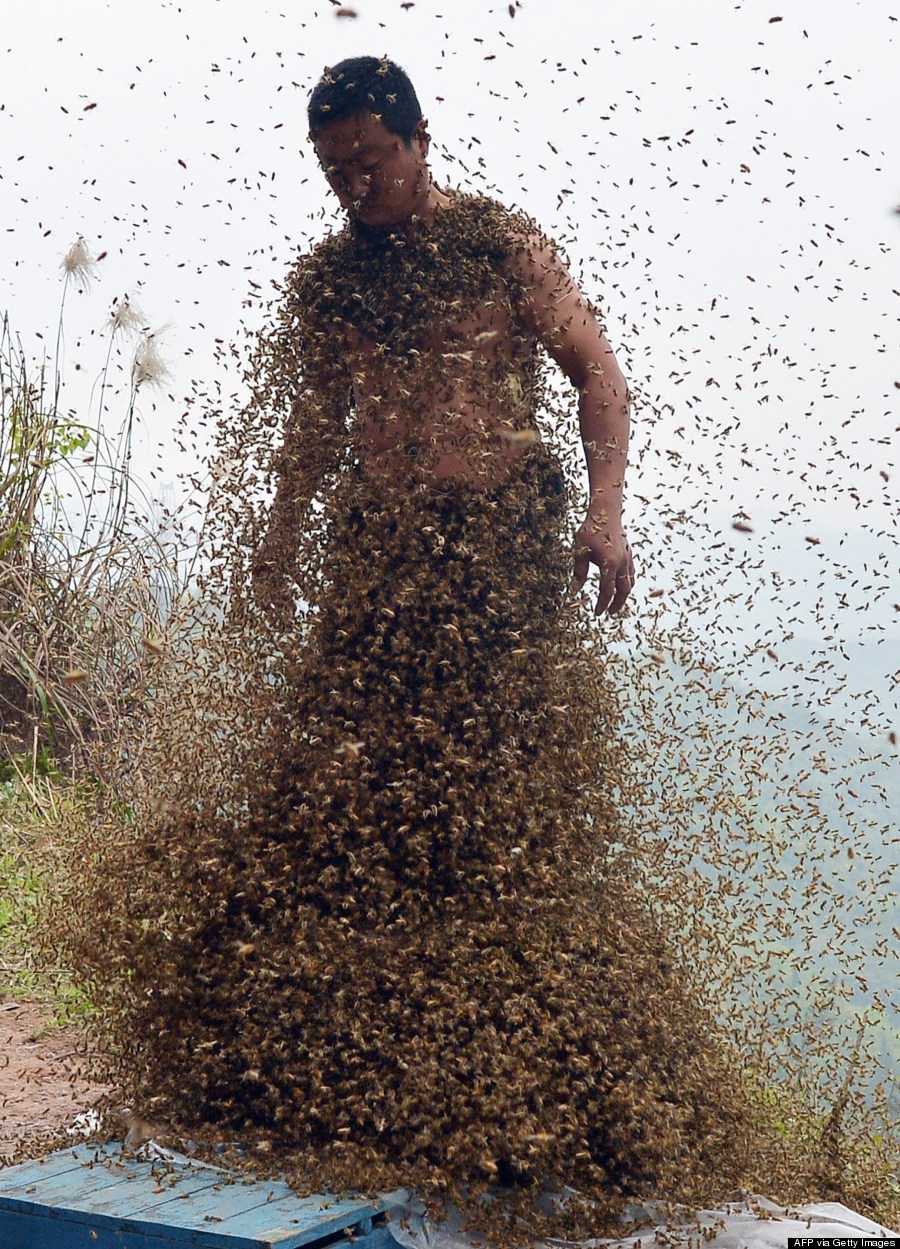 CHONGQING, CHINA - APRIL 9: This picture taken on April 9, 2014 shows She Ping, a 34 year-old local beekeeper, covered with a swarm of bees on a small hill in southwest China's Chongqing. She Ping released more than 460,000 bees, attracted them to his body, and made himself a suit of bees that weighs 45.65kg within 40 minutes, local newspaper reported.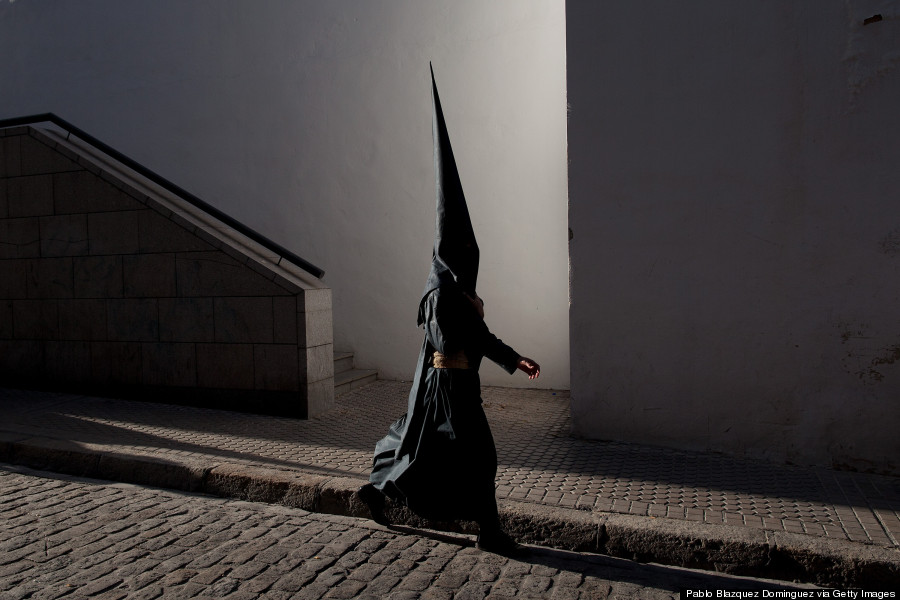 SEVILLE, SPAIN - APRIL 14: A penitent from "El Museo" brotherhood walk to the church to start a procession on April 14, 2014 in Seville, Spain. Easter week is traditionally celebrated with processions in most Spanish towns.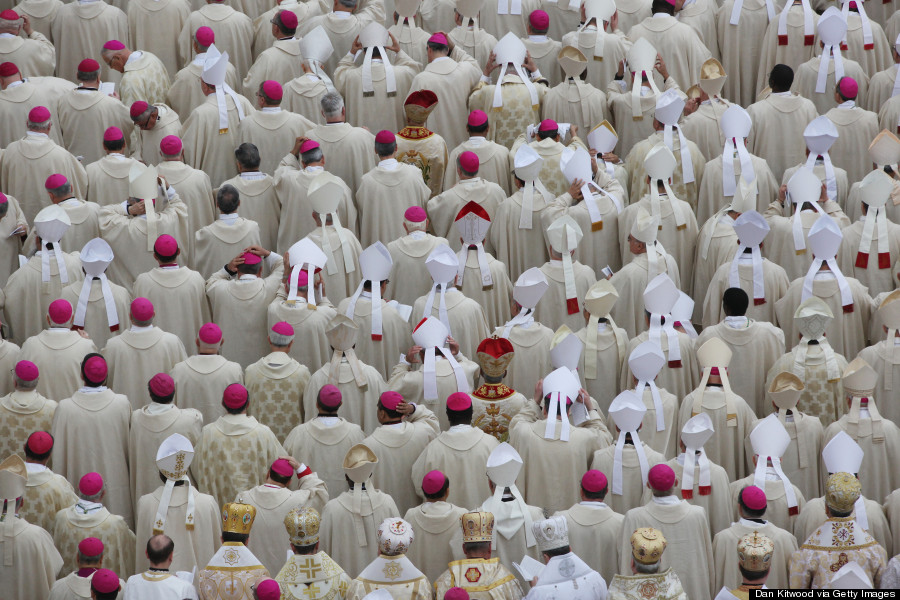 VATICAN CITY, VATICAN - APRIL 27: Bishops attend the canonization mass of Popes John XXIII and John Paul II on St Peter's on April 27, 2014 in Vatican City, Vatican. Dignitaries, heads of state and royals from Europe and across the world attend the canonizations.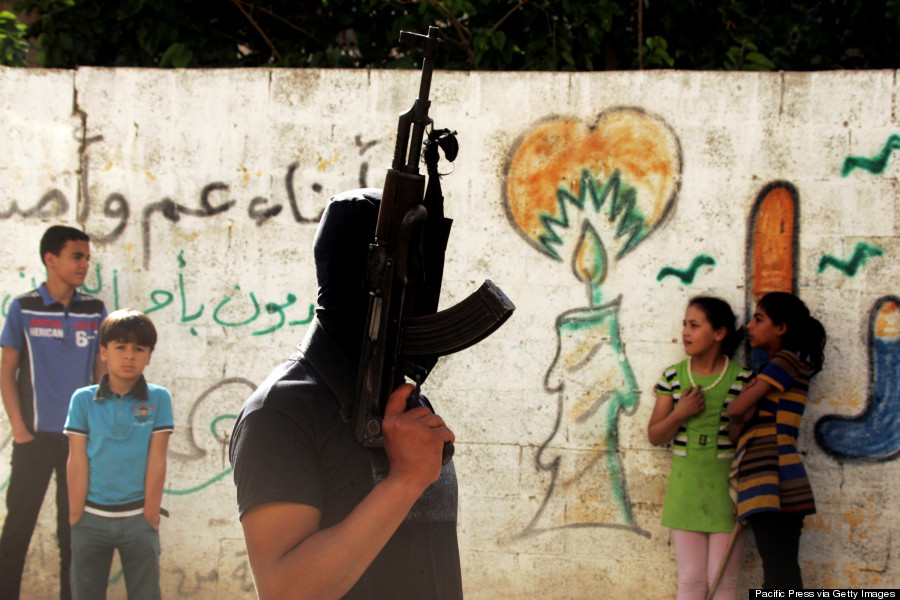 GAZA STRIP, PALESTINE - APRIL 29: Palestinian militants from the Popular Front for the Liberation of Palestine (PFLP) stage a parade in Khan Yunis in the southern Gaza Strip.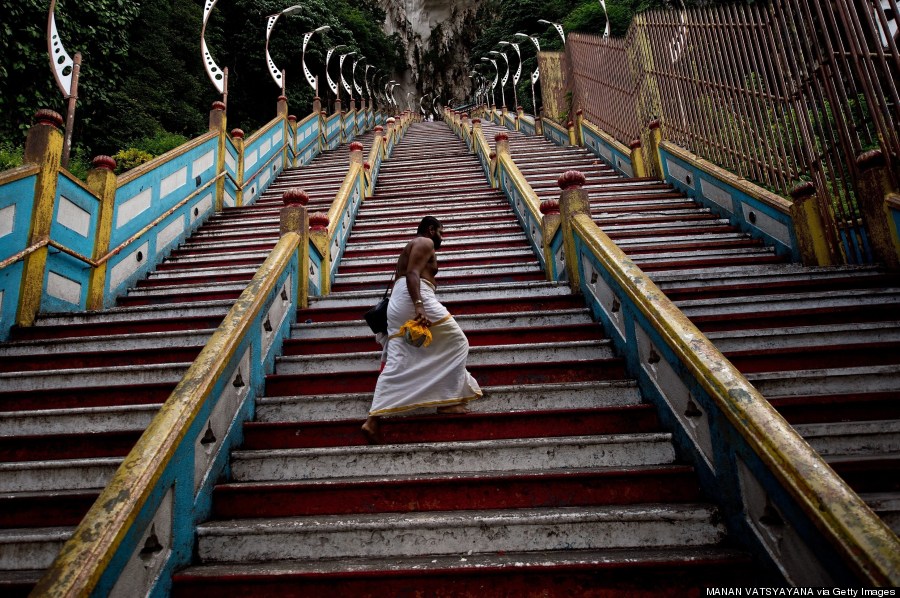 KUALA LUMPUR, MALAYSIA - MAY 9: A Hindu priest walks up the 272 stairs to the Batu Caves temple outside of Kuala Lumpur on May 9, 2014. The temple built-inside centuries old limestone-formed Batu Caves, is one of the most popular Hindu shrines outside India, dedicated to Lord Murugan.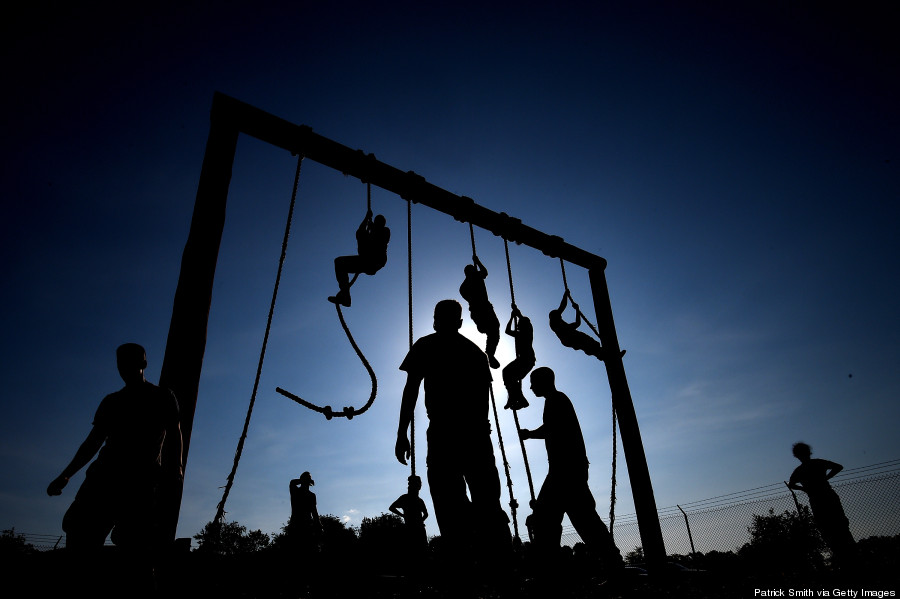 ANNAPOLIS, MD - MAY 13: Members of the United States Naval Academy freshman class climb ropes on a obstacle course during the annual Sea Trials training exercise at the U.S. Naval Academy on May 13, 2014 in Annapolis, Maryland. For 14 hours, the United States Naval Academy freshman class, also known as Plebes, worked as a team to complete many grueling physical and mental challenges. Of the challenges, they endured: a two-mile regimental run, ground fights, water tactics, aquatics challenges, and survival skills, amongst many others.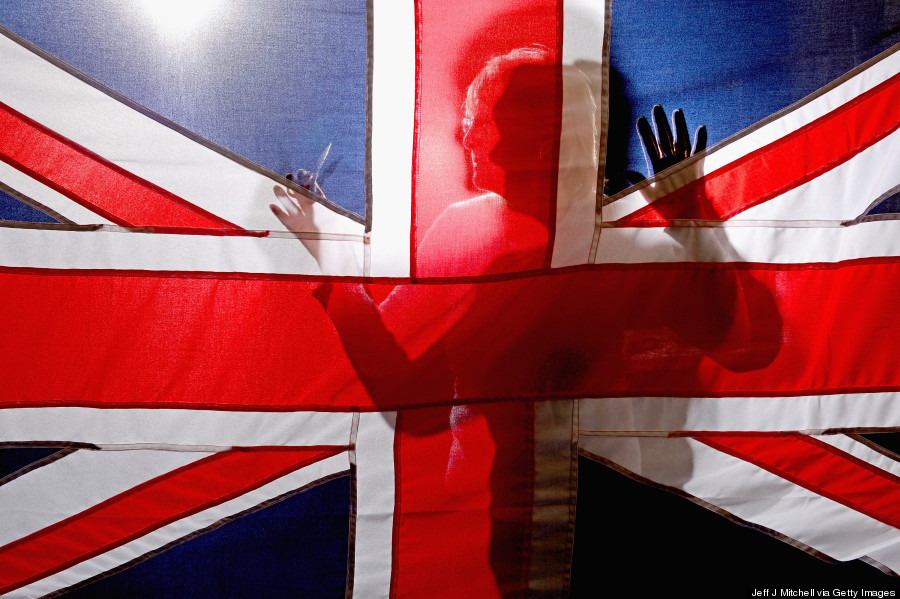 GLASGOW, SCOTLAND - MAY 20: Members of staff at James Stevenson Flags hold a Union Jack and Saltire flag on May 20, 2014 in Glasgow, Scotland. A referendum on whether Scotland should be an independent country will take place on September 18, 2014.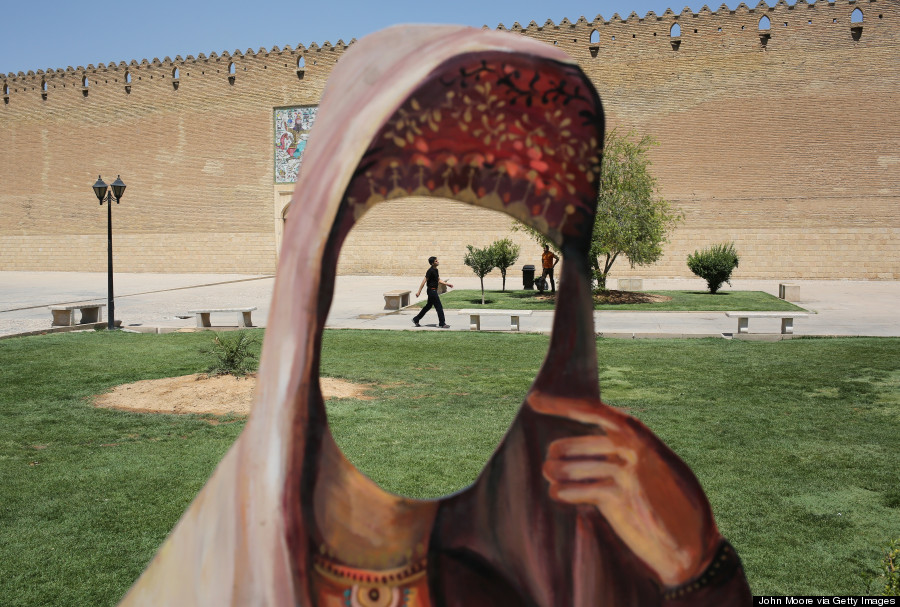 SHIRAZ, IRAN - MAY 29: A cutout of a woman in Iranian dress stands in front of the Karim Khani Palace, also a former prison, on May 29, 2014 in Shiraz, Iran. Shiraz, celebrated for more than 2,000 years as the heartland of Persian culture, is known as the home of Iranian poetry and for its progressive attitudes and tolerance. Like all of Iran, this week Shiraz observes the 25th anniversary of the death and continued legacy of the Ayatollah Khomeini, the father of the Islamic revolution.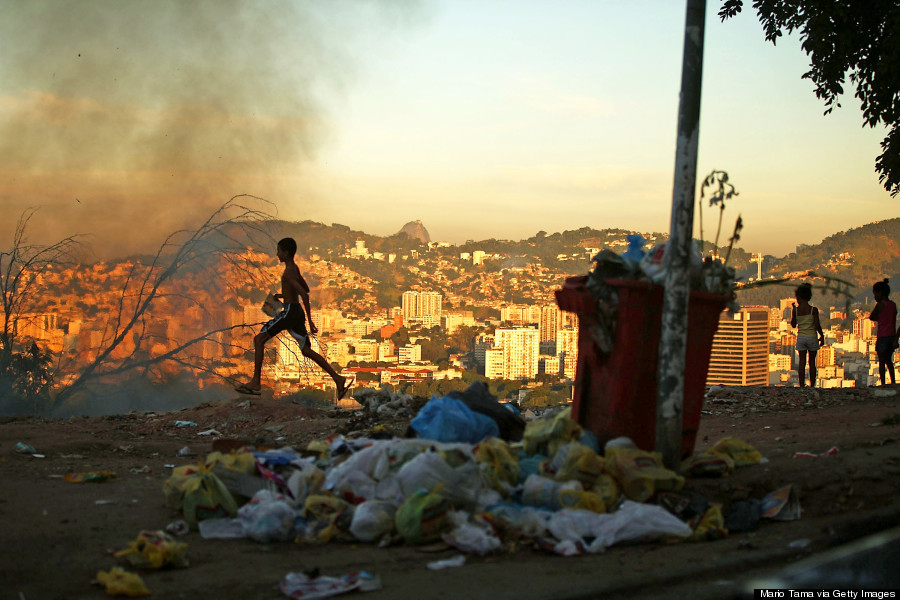 RIO DE JANEIRO, BRAZIL - JUNE 5: A trash fire burns due to the lack of government assistance of trash disposal in the Mangueira community, or "favela," which overlooks the famed Maracana Stadium on June 5, 2014 in Rio de Janeiro, Brazil. Maracana will host the 2014 FIFA World Cup from June 12 to July 13, 2014. The Mangueira shantytown was "pacified" in 2011 and is the home to the city's most famous samba school.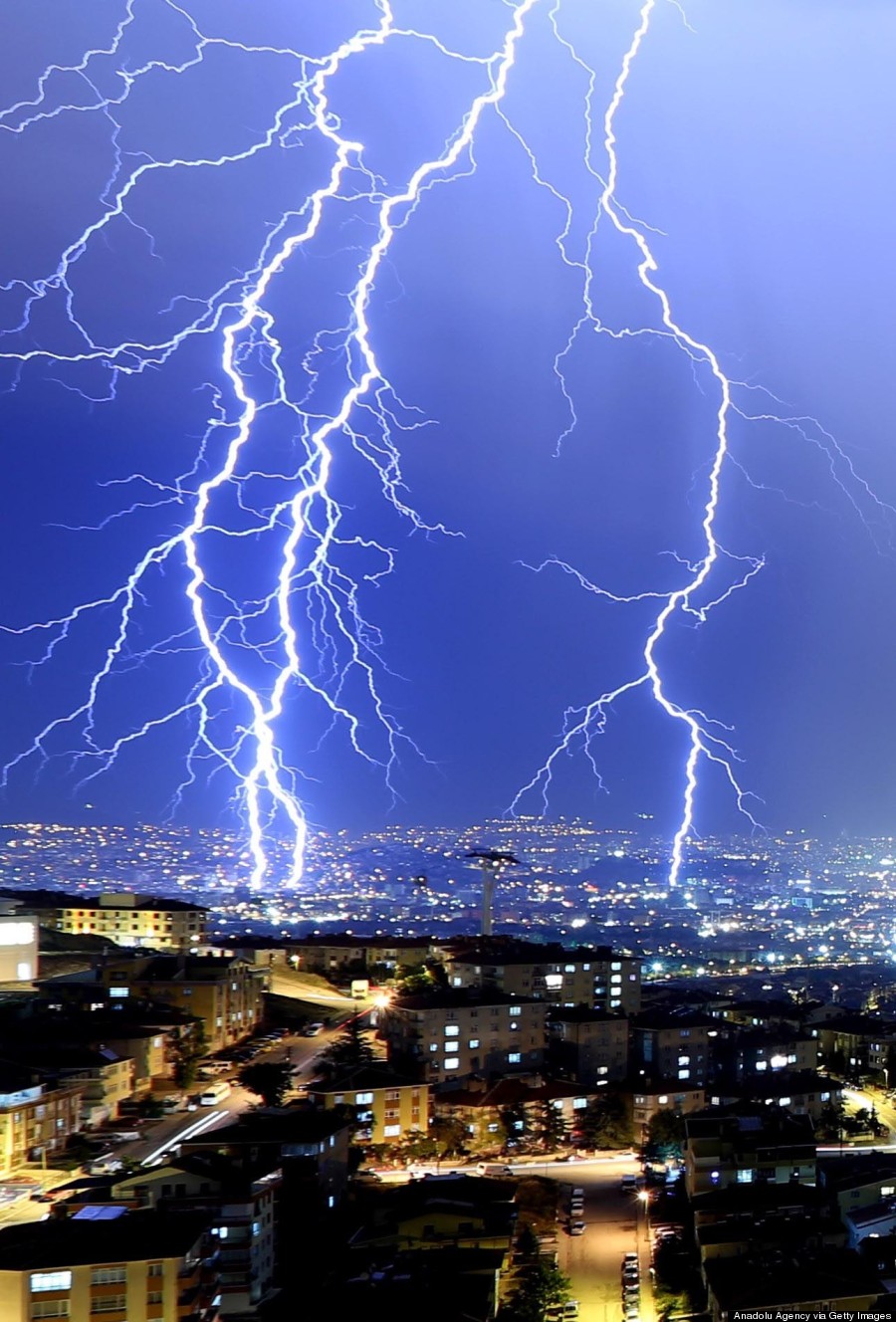 ANKARA, TURKEY - JUNE 15: Lightnings brighten the sky over Ankara the Turkish capital on June 15, 2014. Following a waterspout by night, streaks of lightning flash on Ankara.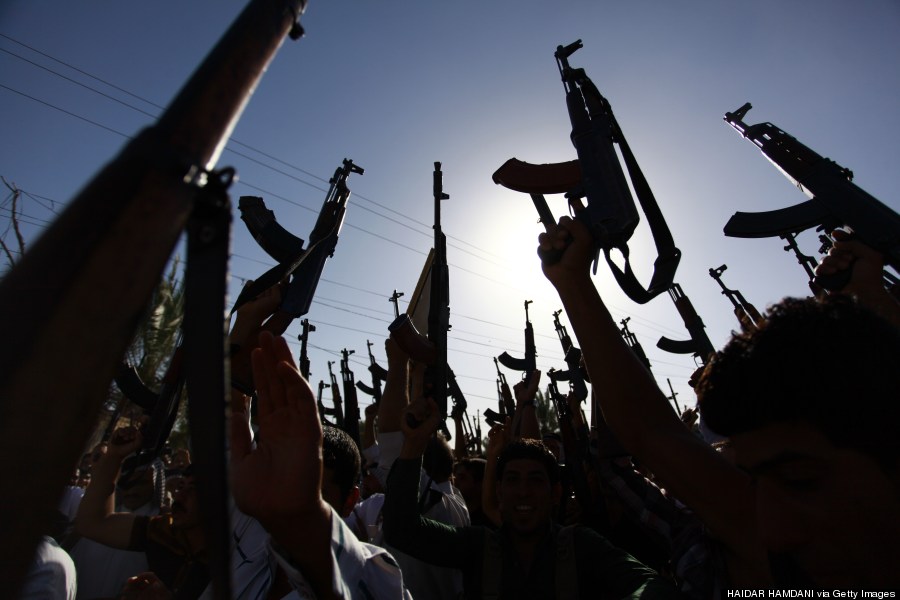 NAJAF, IRAQ - JUNE 17: Iraqi Shiite tribesmen brandish their weapons as they gather to show their willingness to join Iraqi security forces in the fight against Jihadist militants who have taken over several northern Iraqi cities, on June 17, 2014, in the southern Shiite Muslim shrine city of Najaf. Fighting erupted at the northern approaches to Baghdad Tuesday as Iraq accused Saudi Arabia of backing militants who have seized swathes of territory in an offensive the UN says threatens its very existence.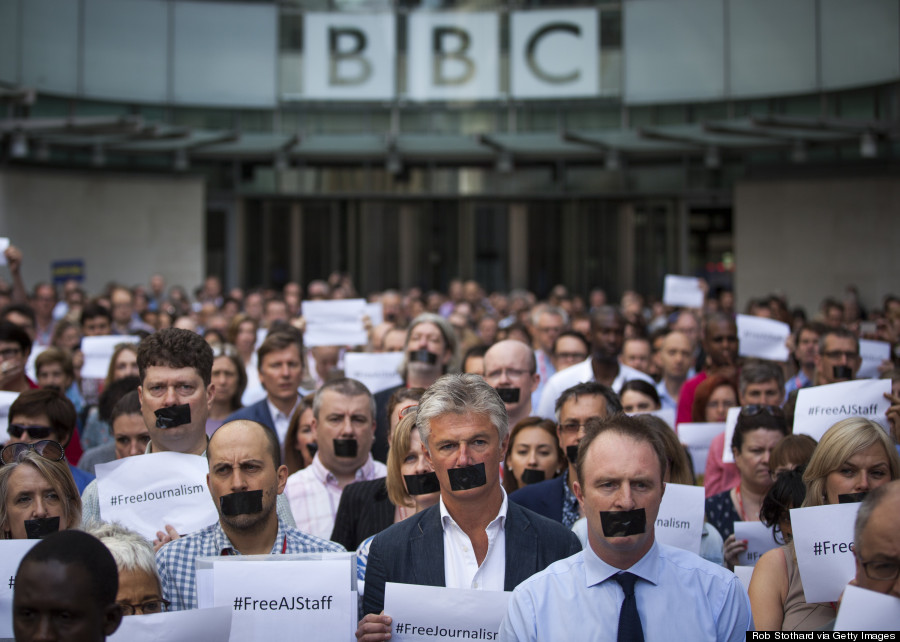 LONDON, ENGLAND - JUNE 24: BBC staff and colleagues from other news organizations take part in a one-minute silent protest outside New Broadcasting House against the seven-year jail terms given to three al-Jazeera journalists in Egypt on June 24, 2014 in London, England. A court in Cairo found al-Jazeera's Cairo bureau chief, Mohamed Fahmy, who is Canadian-Egyptian, Egyptian producer Baher Mohamed and Australian correspondent Peter Greste guilty of spreading false news.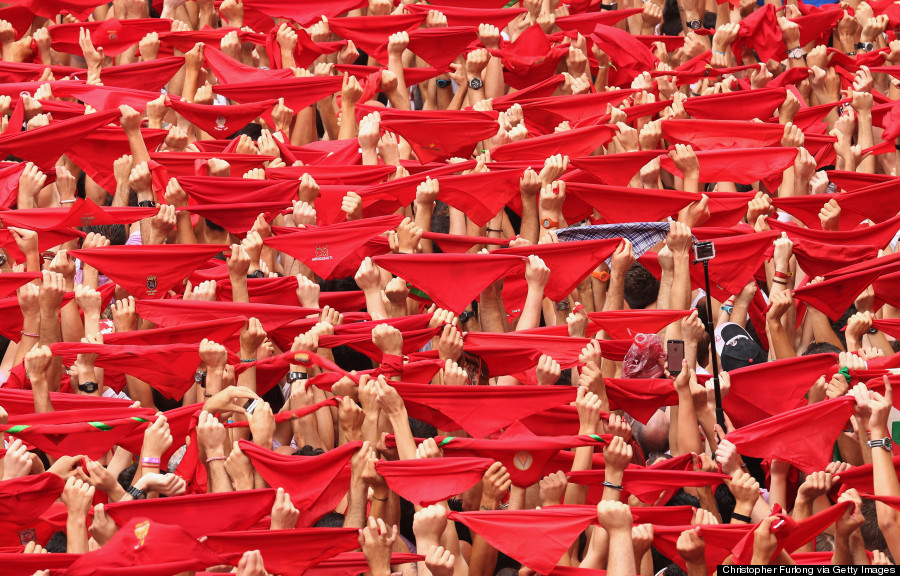 PAMPLONA, SPAIN - JULY 6: Revelers hold up their red handkerchiefs during the opening day or "Chupinazo," of the San Fermin Running of the Bulls fiesta on July 6, 2014 in Pamplona, Spain. The annual Fiesta de San Fermin, made famous by the 1926 novel of US writer Ernest Hemmingway entitled The Sun Also Rises, involves the daily running of the bulls through the historic heart of Pamplona to the bull ring.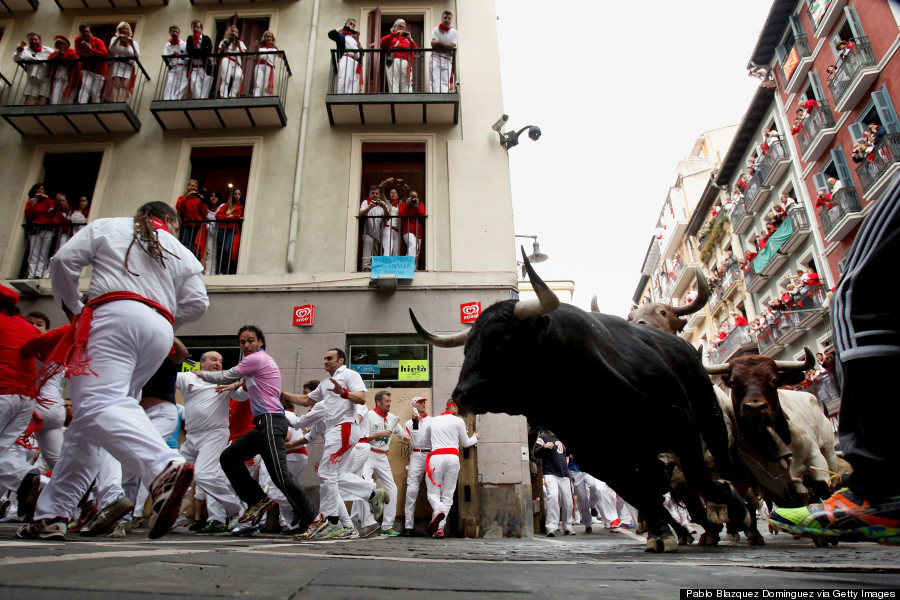 PAMPLONA, SPAIN - JULY 10: Revellers run with Garcigrande's fighting bulls along the Curva de Estafeta during the fifth day of the San Fermin Running Of The Bulls festival on July 10, 2014 in Pamplona, Spain.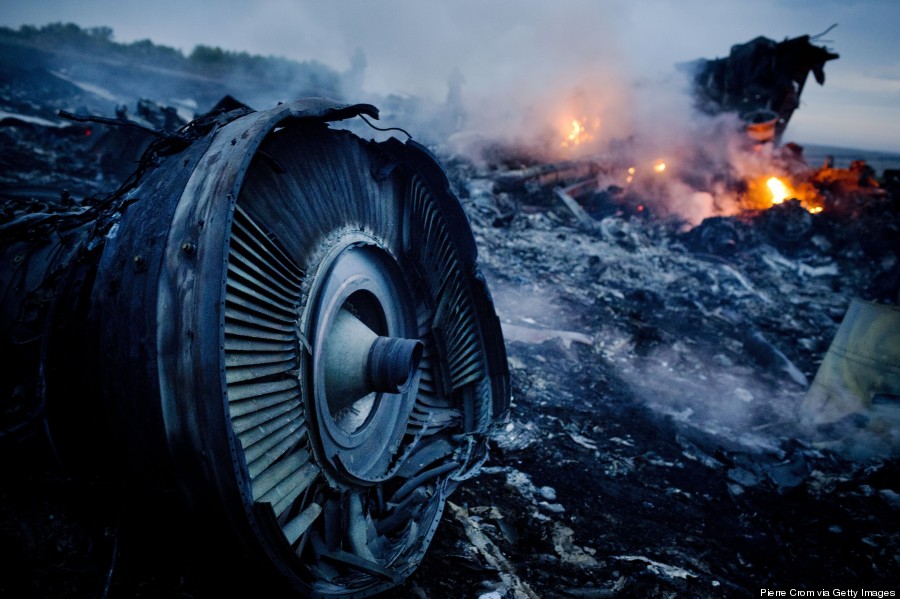 GRABOVO, UKRAINE - JULY 17: Debris from Malaysia Airlines Flight 17 is shown smoldering in a field July 17, 2014 in Grabovo, Ukraine near the Russian border. Flight 17, on its way from Amsterdam to Kuala Lumpur and carrying 295 passengers and crew, is believed to have been shot down by a surface-to-air missile, according to U.S. intelligence officials and Ukrainian authorities quoted in published reports. The area is under control of pro-Russian militias.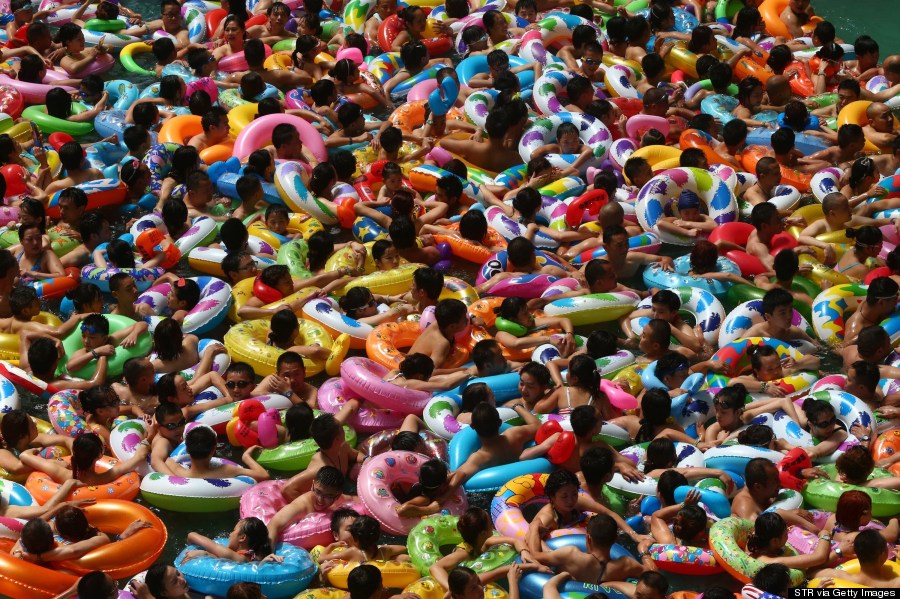 SUINING, CHINA - JULY 25: This picture taken on July 25, 2014 shows people cooling off in a waterpark in Suining, southwest China's Sichuan province. Meteorological departments issued an orange alert for high temperature as a heat wave embraces Sichuan province, with temperatures of most areas topping 37 degrees Celsius, local media reported.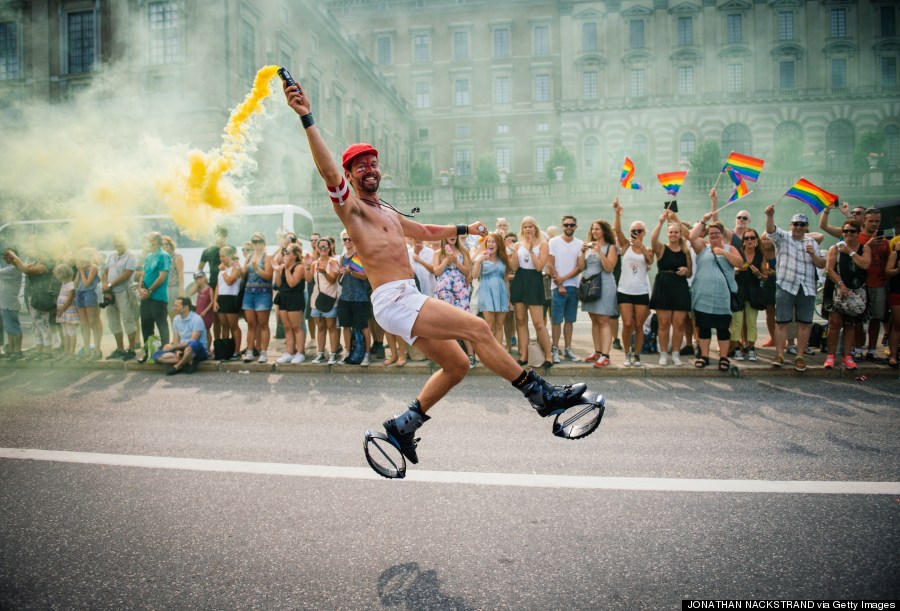 STOCKHOLM, SWEDEN - AUGUST 2: A participant dances during the Gay Pride Parade on August 2, 2014, in Stockholm, Sweden.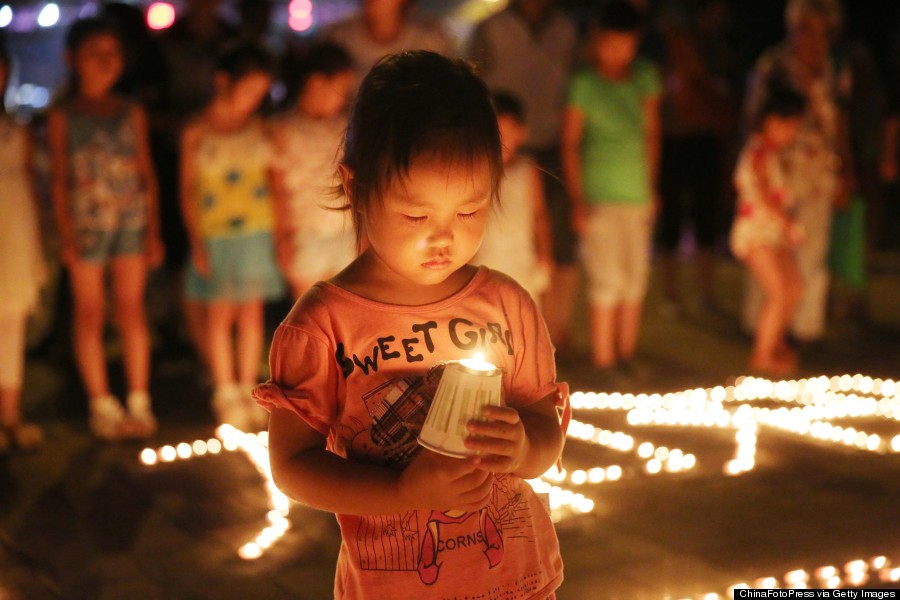 QINHUANGDAO, CHINA - AUGUST 7: A child holds a candle light to prays for victims of the Yunnan earthquake on August 7, 2014 in Qinhuangdao, Hebei province of China. A 6.5-magnitude earthquake hit Zhaotong's Ludian county at a depth of 12 kilometers. The quake struck Longtoushan Township at 4:30 p.m., Beijing time on August 3, about 50 kilometers from the city center of Zhaotong. Around 615 people were killed during the Ludian earthquake.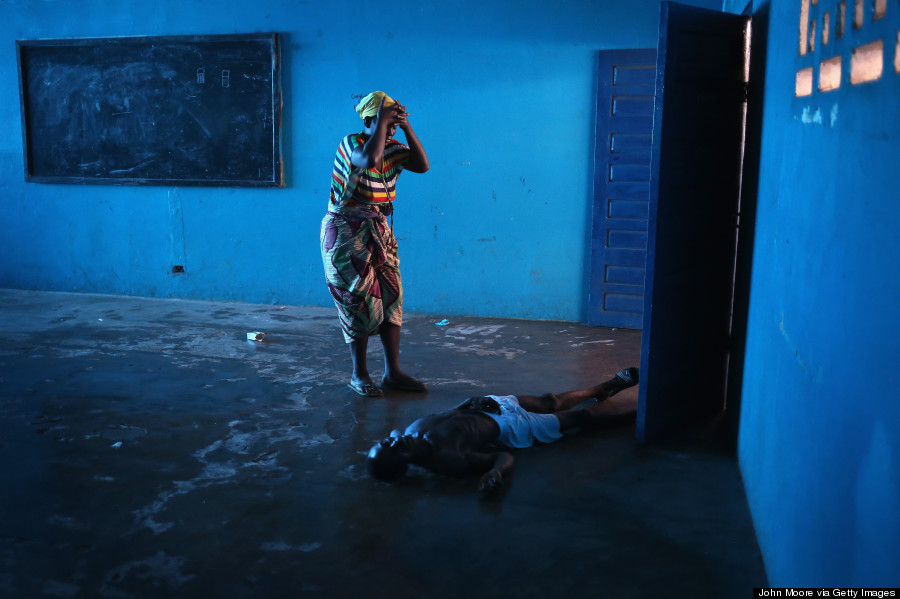 MONROVIA, LIBERIA - AUGUST 15: Omu Fereneh stands over her husband Ibrahim after he staggered and fell, knocking him unconscious in an Ebola ward on August 15, 2014 in Monrovia, Liberia. People suspected of contracting the Ebola virus are being sent by Liberian health workers to the center, a closed primary school originally built by USAID. The Ebola epidemic has killed more than 1,000 people in four West African countries.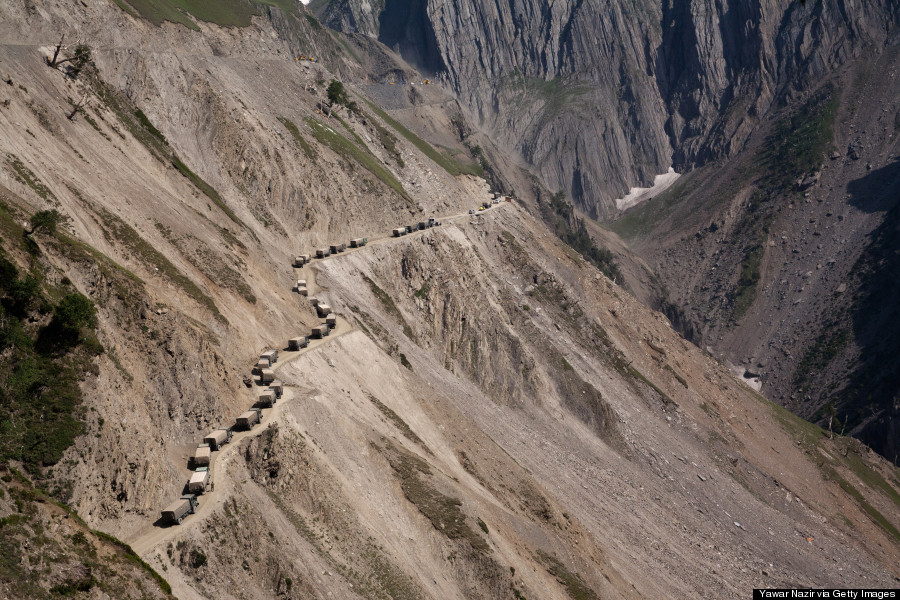 ZOJILA, KASHMIR, INDIA - AUGUST 22: Indian army convoy carrying supply move on a treacherous Zojila pass on August 22, 2014. An impressive location, the area is enclosed by Kashmir valley on one side and Drass valley on the other side and functions as a major link between Ladakh and Kashmir in India. It is considered to be the world's most dangerous pass at 3,529 meters elevation. The average snow buildup on the rocky Zojila pass -- which is part of the 443-km long (275 miles) Srinagar-Leh highway -- normally stays in the level of 15 to 25 meters and is closed for half of the year. It opens up in late spring and witnesses violent breezes because of the conical shape. Travelers on the pass have to face and withstand snowstorms, fierce air currents, cold and highly dangerous circumstances.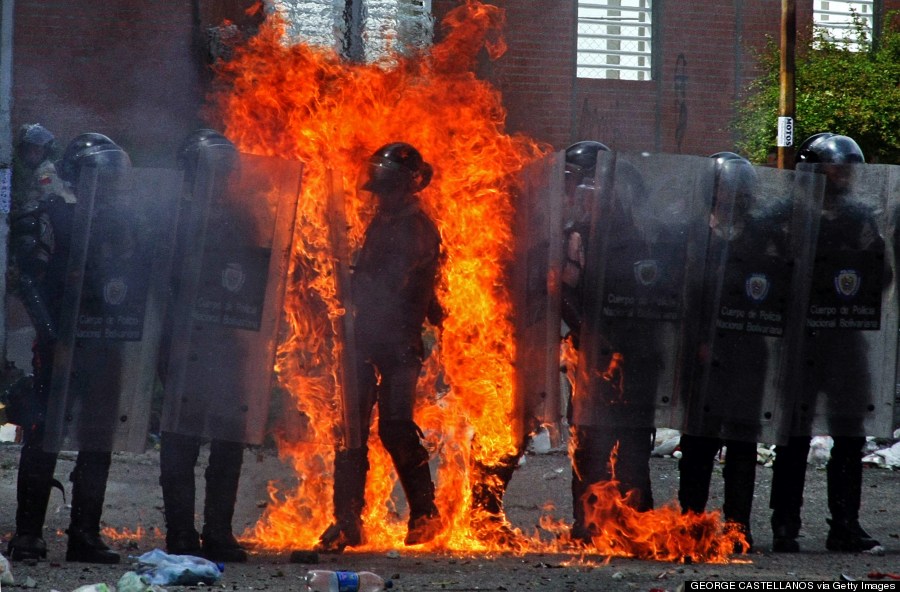 SAN CRISTOBAL, VENEZUELA - AUGUST 25: A riot policeman is set on fire by a molotov cocktail thrown by a small group of anti-government protesters during clashes in San Cristobal, Venezuela on August 25, 2014. The demonstrators protested against the control of the fingerprints to buy food, the raise in the public transportation costs, the lack of safety, the shortage of goods and the closure of the border with Colombia, among other things.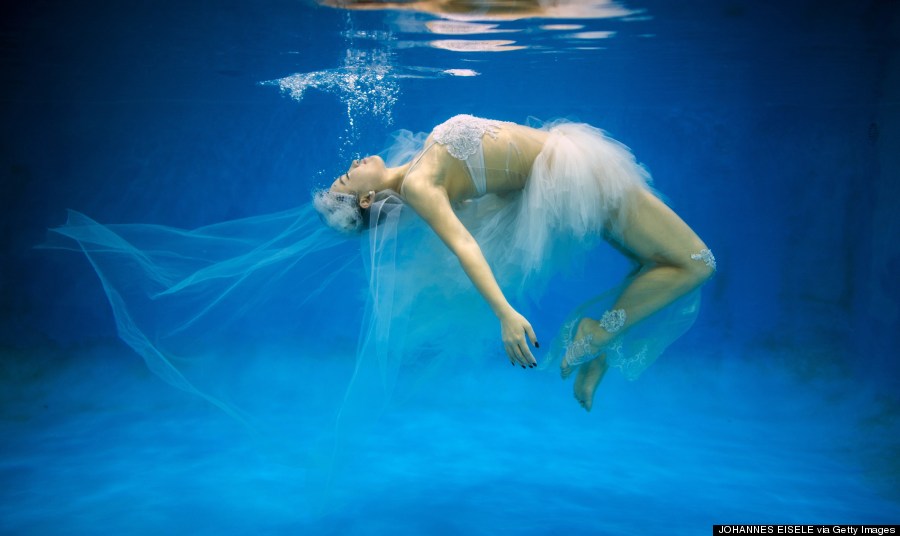 SHANGHAI, CHINA - SEPTEMBER 3: This photo taken on September 3, 2014 shows Leng Yuting, 26, posing underwater for her wedding pictures at a photo studio in Shanghai, ahead of her wedding next year. Her fiance Riyang said they had their wedding photographs taken underwater because "it's romantic and beautiful." The wedding photography studio owner, Tina Lui, started providing underwater pictures four years ago.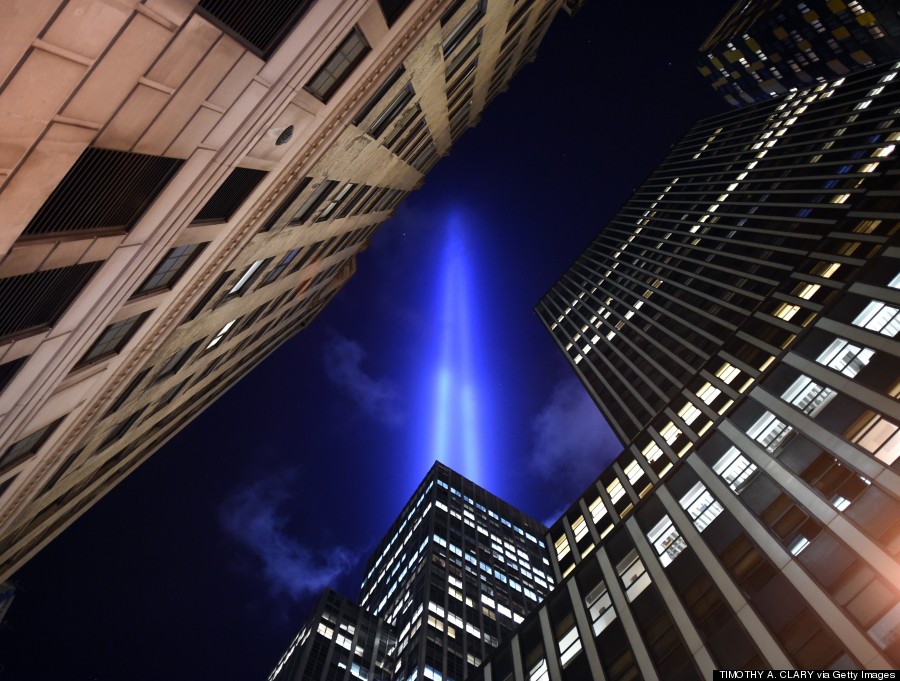 NEW YORK, NY - SEPTEMBER 10: The Tribute in Light illuminates the sky down in the Wall Street area of lower Manhattan in New York on September 10, 2014 on the night before the 13th anniversary of the September 11, 2001 attacks. The tribute, an art installation of the Municipal Art Society, consists of 88 searchlights placed next to the site of the World Trade Center creating two vertical columns of light in remembrance of the 2001 attacks.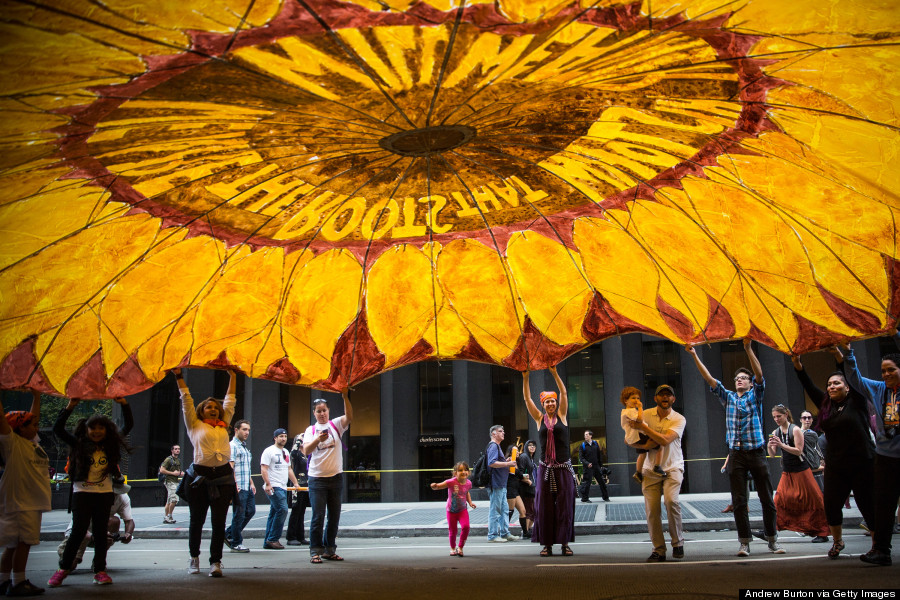 NEW YORK, NY - SEPTEMBER 21: People protest for greater action against climate change during the People's Climate March on September 21, 2014 in New York City. The march, which calls for drastic political and economic changes to slow global warming, has been organized by a coalition of unions, activists, politicians and scientists.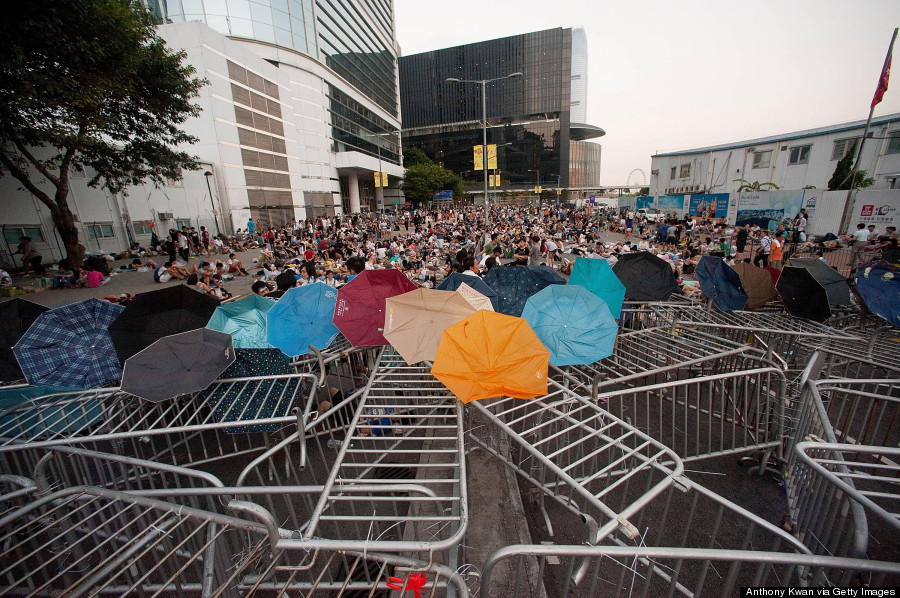 HONG KONG - SEPTEMBER 28: Protesters gather behind barricade during a pro-democracy protest on September 28, 2014 in Hong Kong. Thousands of people kicked off Occupy Central by taking over Connaught Road, one of the major highways in Hong Kong, in protest of Beijing's conservative framework for political reform.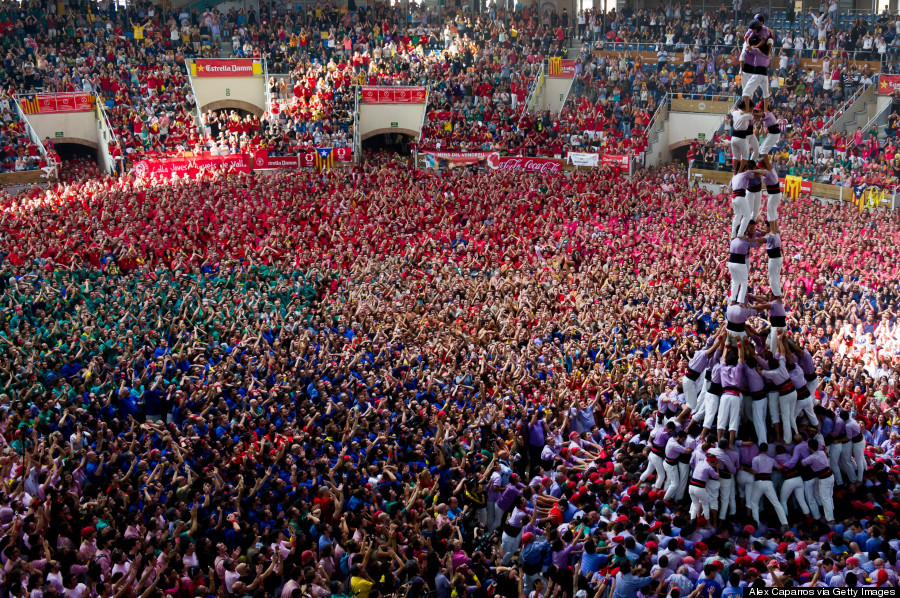 TARRAGONA, SPAIN - OCTOBER 5: Members of the "Colla Jove Xiquets de Tarragona" during the construction of a human tower during the 25th Tarragona Castells Competition on October 5, 2014 in Tarragona, Spain. The "Castellers" who build the human towers with precise techniques compete in groups, known as "colles," at local festivals with aim to build the highest and most complex human tower. The Catalan tradition is believed to have originated from human towers built at the end of the 18th century by dance groups and is part of Catalan culture.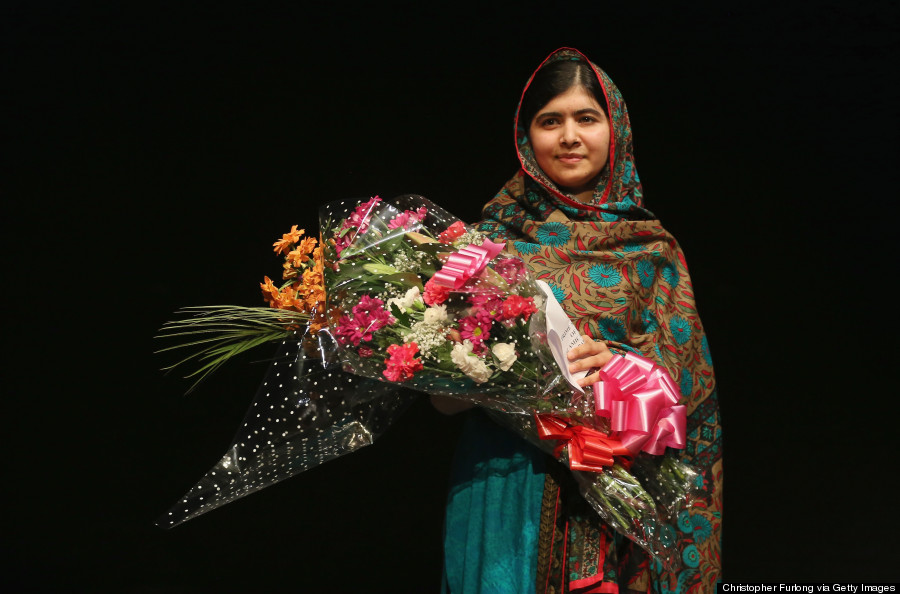 BIRMINGHAM, ENGLAND - OCTOBER 10: Malala Yousafzai holds a bouquet of flowers, given to her on behalf of the Pakistani Prime Minster during a press conference at the Library of Birmingham after being announced as a recipient of the Nobel Peace Prize, on October 10, 2014 in Birmingham, England. The 17-year-old Pakistani campaigner, who lives in Britain where she received medical treatment following an assassination attempt by the Taliban in 2012, was jointly awarded the Nobel peace prize with Kailash Satyarthi from India. Chair of the Nobel Committee Thorbjorn Jagland made the announcement in Oslo, commending Malala for her 'heroic struggle' as a spokesperson for girls' rights to education.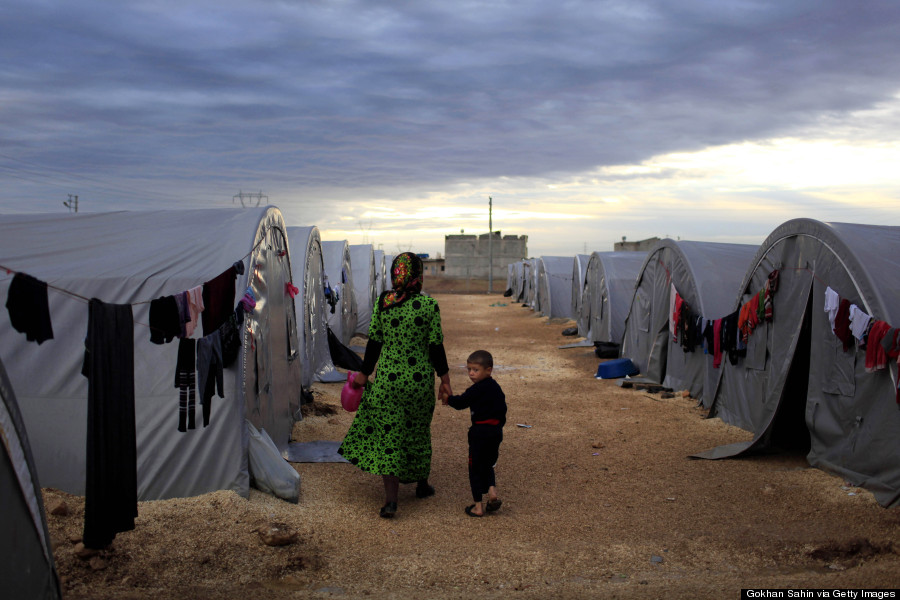 SANLIURFA, TURKEY - OCTOBER 19: A Kurdish refugee mother and son from the Syrian town of Kobani walk beside their tent in a camp in the southeastern town of Suruc on the Turkish-Syrian border on October 19, 2014 in Sanliurfa, Turkey. Kurdish fighters in Syrian city of Kobani have pushed back Islamic State militants in a number of locations as U.S. air strikes on ISIS positions continue in and around the city. In the past month more than 200,000 people from Kobani have fled into Turkey.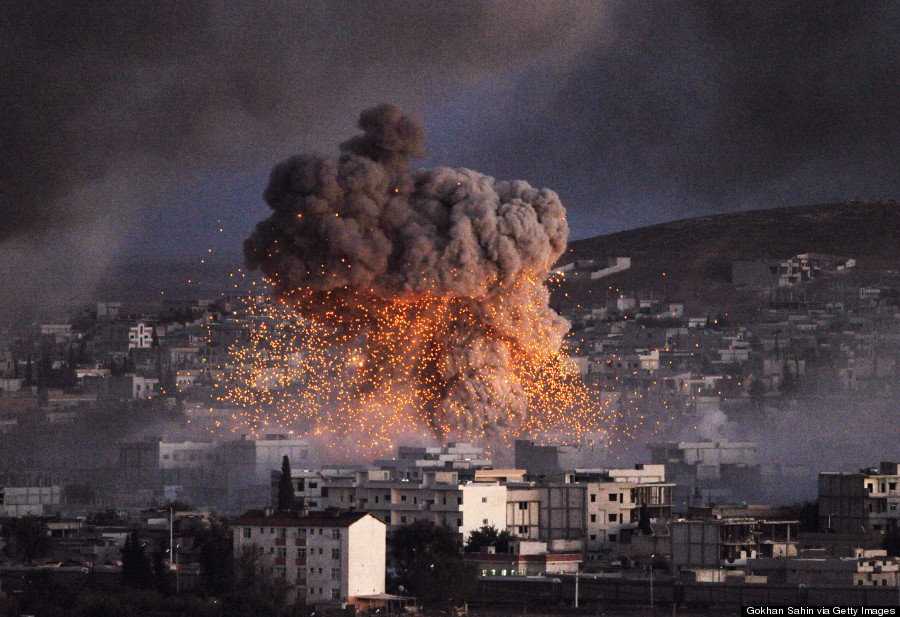 SANLIURFA, TURKEY - OCTOBER 20: An explosion rocks Syrian city of Kobani during a reported suicide car bomb attack by the militants of Islamic State (ISIS) group on a People's Protection Unit (YPG) position in the city center of Kobani, as seen from the outskirts of Suruc, on the Turkey-Syria border, October 20, 2014 in Sanliurfa province, Turkey. According to Foreign Minister Mevlut Cavusoglu, Turkey will reportedly allow Iraqi Kurdish fighters to cross the Syrian border to fight Islamic State (IS) militants in the Syrian city of Kobani while the United States has sent planes to drop weapons, ammunition and medical supplies to Syrian Kurdish fighters around Kobani.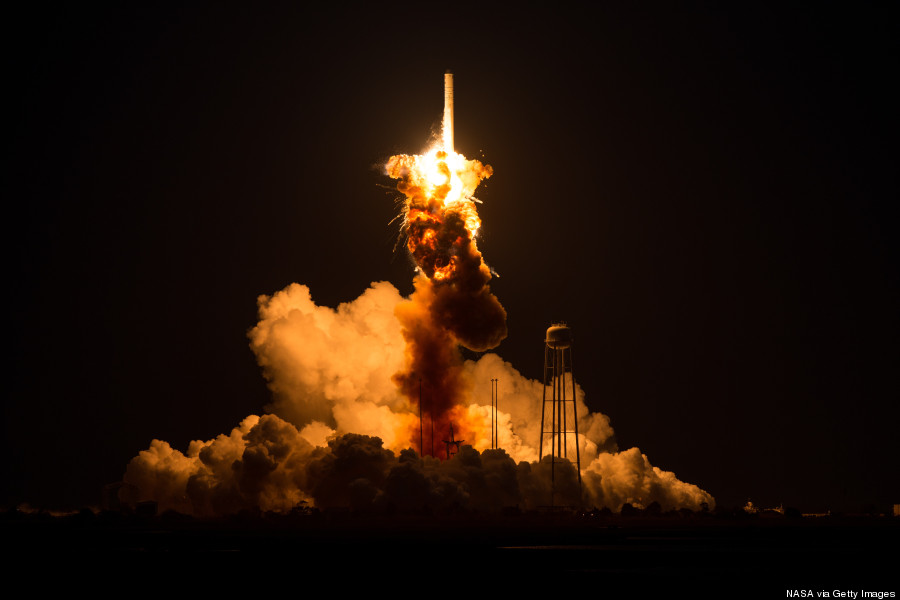 WALLOPS ISLAND, VA - OCTOBER 28: In this handout provided by National Aeronautics and Space Administration (NASA), The Orbital Sciences Corporation Antares rocket, with the Cygnus spacecraft onboard suffers a catastrophic anomaly moments after launch from the Mid-Atlantic Regional Spaceport Pad 0A at NASA Wallops Flight Facility on October 28, 2014 on Wallops Island, Virginia. William Gerstenmaier, associate administrator of NASA's Human Exploration and Operations Mission Directorate and Michael Suffredini, NASA's International Space Station Program Manager also participated in the press conference via phone. Cygnus was on its way to rendezvous with the space station. The Antares rocket lifted off to start its third resupply mission to the International Space Station, but suffered a catastrophic anomaly shortly after lift off at 6:22 p.m. EDT.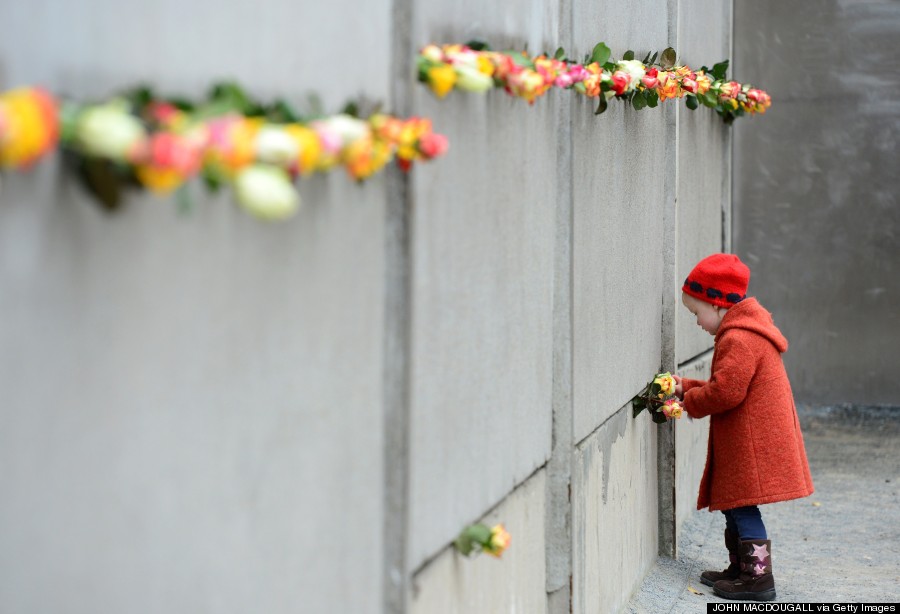 BERLIN, GERMANY - NOVEMBER 9: A young girl slips a rose in a preserved segment of the Berlin Wall during the commemorations to mark the 25th anniversary of the fall of the Berlin Wall at the Berlin Wall Memorial in the Bernauer Strasse in Berlin, on November 9, 2014.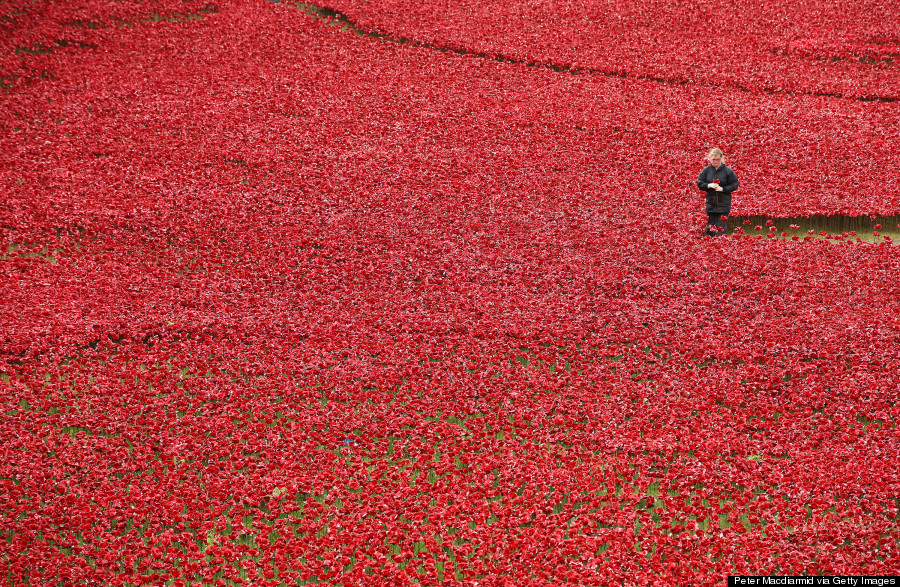 LONDON, ENGLAND - NOVEMBER 14: A volunteer removes one of the 888,246 hand-made poppies, representing each of the commonwealth servicemen and women killed in the first world war at Tower of London on November 14, 2014 in London, England. Around five million people are thought to have visited the artwork entitled "Blood-Swept Lands and Seas of Red" by artist Paul Cummins and Tom Piper and removal is estimated to take 8,000 volunteers around two weeks.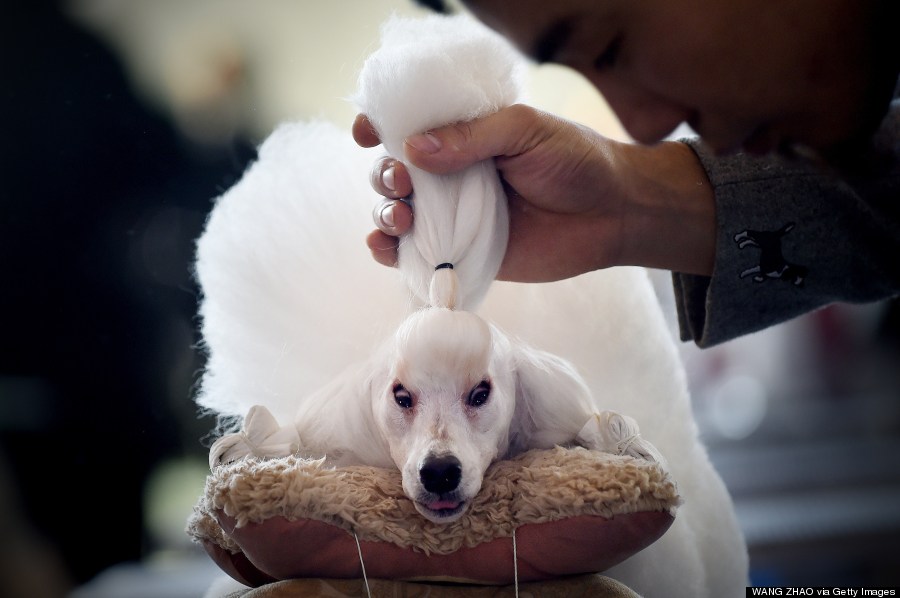 BEIJING, CHINA - NOVEMBER 17: A man grooms his mini poodle after competition at the 2014 China International Pet Show in Beijing on November 17, 2014. The China International Pet Show (CIPS) will take place from November 17 to 20.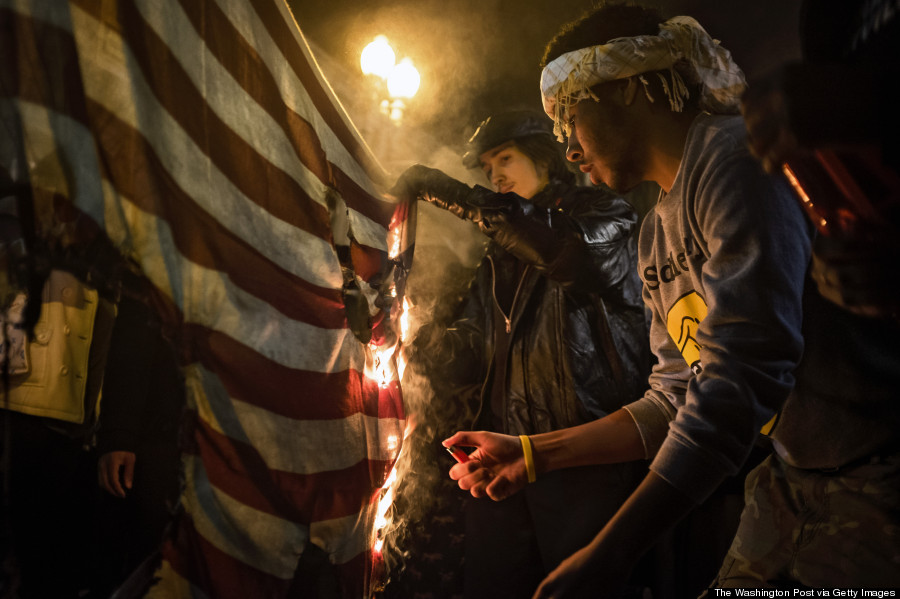 WASHINGTON, DC - NOVEMBER 25: Protesters burn a US flag as they march through downtown Washington, DC following a Missouri grand jury's decision not to indict Officer Darren Wilson in Washington November 25, 2014.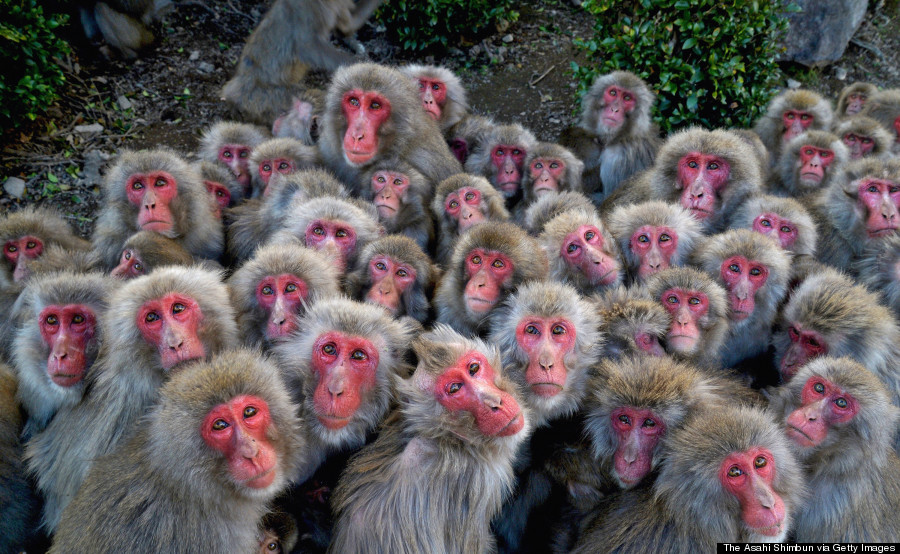 TONOSHO, JAPAN - DECEMBER 2: Japanese macaques huddle at "Osaru no Kuni" (Monkey's land) of Shodo Island on December 2, 2014 in Tonosho, Kagawa, Japan. "Sarudango" (dumplings of monkeys) is a popular attraction for visitors. About 500 wild Japanese macaques reside in the nature preserve and are fed by the protected area's staff members.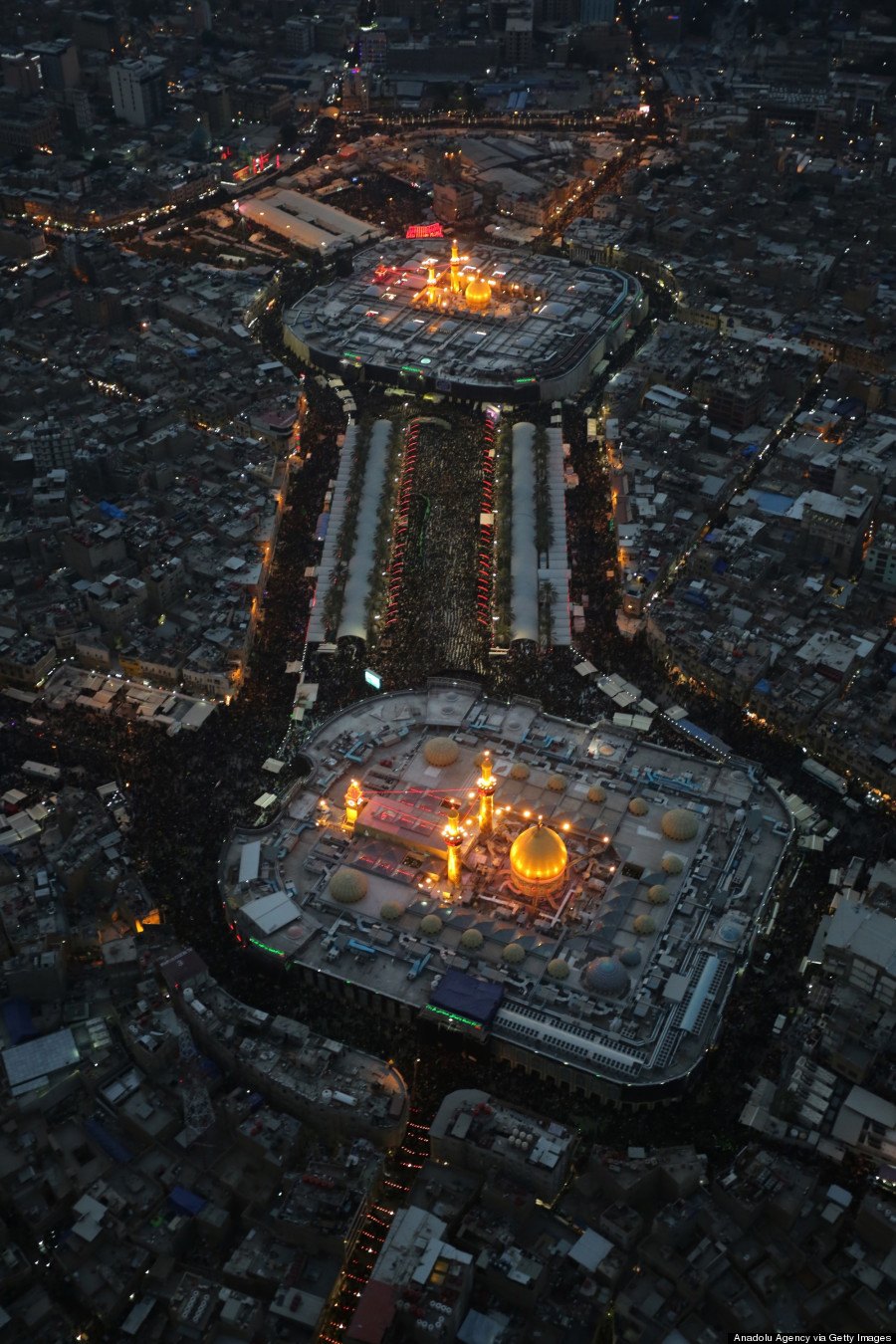 KARBALA, IRAQ - DECEMBER 13: Aerial view of Imam Hussein's shrine and Abbas ibn Ali's shrine are seen as Shi'ite people gather during the Arba'een ceremony in the holy city of Karbala, southern Iraq on December 13, 2014. Hundreds of Shiite worshippers attend religious festival ceremonies in Karbala on the anniversary of the 40th day after the martyrdom of Imam Hussein, grandson of Prophet Mohammad who was killed in the Battle of Karbala in 681AD.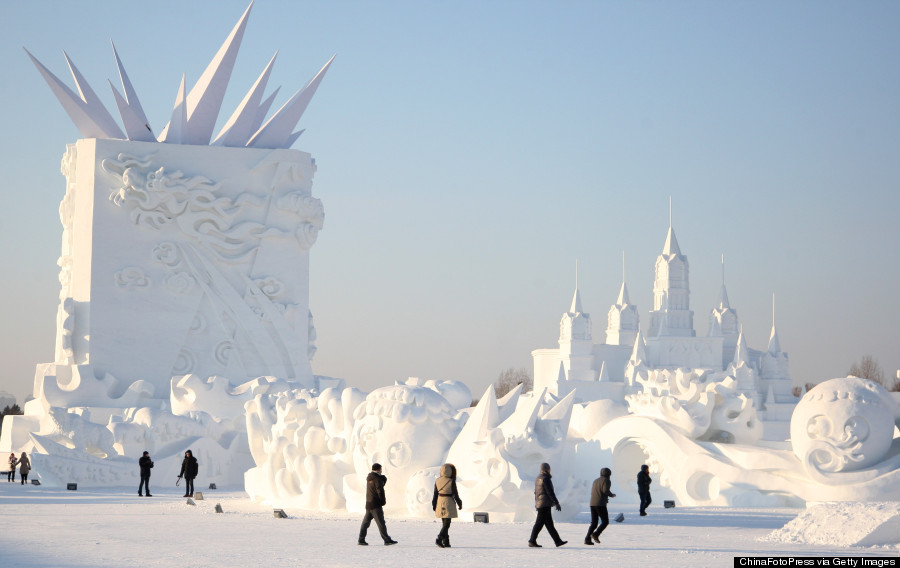 HARBIN, CHINA - DECEMBER 20: Workers put the finishing touch on a sculpture prior to the 27th Harbin Sun Island International Snow Sculpture Art Expo on December 20, 2014 in Harbin, China. The expo will be open to the public today.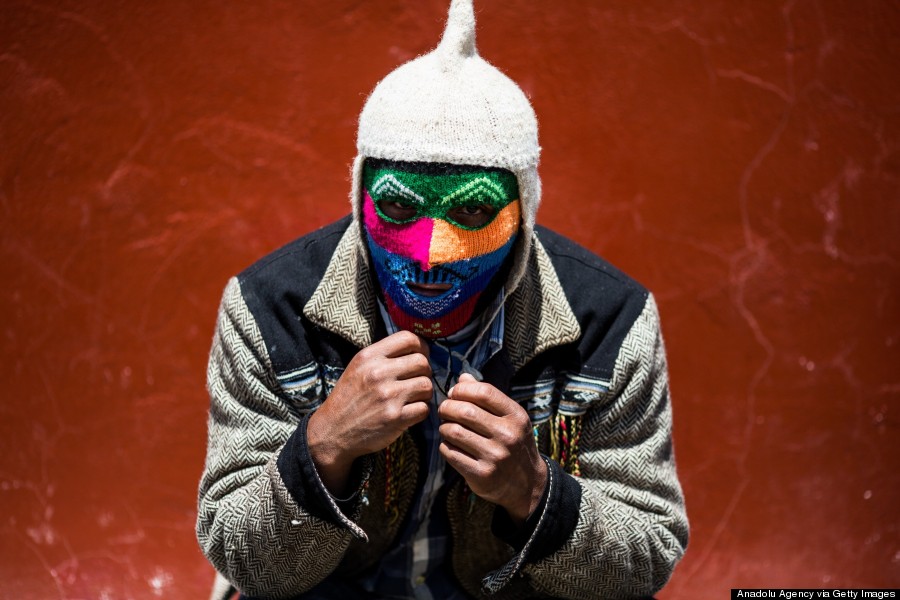 CUZCO, PERU - DECEMBER 25: A man wearing a colorful mask poses during Takanakuy celebrations in the region of Chumbivilcas, Cuzco in the Andes of southern Peru on December 25, 2014. The Takanakuy is a traditional celebration held every December 25. The celebration can last many days. The word "Takanakuy" means "to strike with the fist," so on this day, men and women who have had problems with other people during the year "fix" conflicts at the end of the year with one or several fights. Usually, conflicts concern issues related to land or harvesting, stealing animals or insulting the name of the father.
Related
Before You Go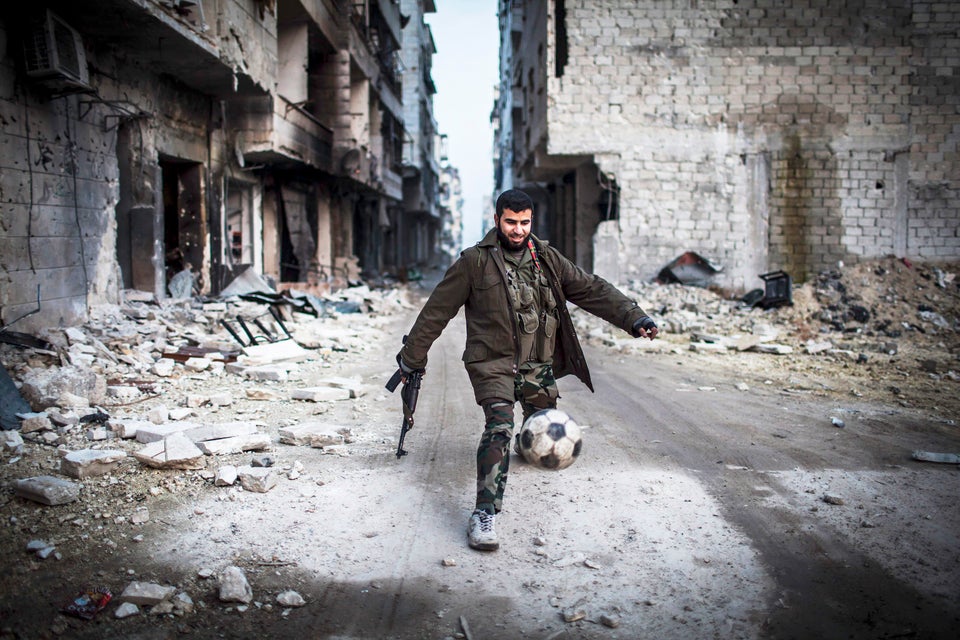 The Most Breathtaking Photos From Around The World This Year
Popular in the Community