Novels are the original movies.
For me, one of the hallmarks of a really great book is that I'm seeing it in my head while I'm reading. Not exactly shot for shot, because with prose you have other pleasures as well -- the taste of the language, the sway of the rhythm, the gut punch of a philosophy you'd never considered. But still, the best books also have a visual component, one every reader casts and directs in their own head.
Add to it that books are an expansive medium -- even a fast reader will likely spend eight or ten hours with a novel, versus two with a movie -- it's dicey proposition to translate one to the screen. There are more occasions when it has failed than when it has succeeded. But when it does, when the screenwriter and the studio and the cast capture the essence of a story, the result can be magical.
2015 is looking like it might be a magical year indeed. There are more than fifteen major adaptations set to hit the screen, their topics ranging from dystopian revolution to contemporary soft-porn. Some are eagerly anticipated; others are flying under-the-radar. Any of them could be the next touchstone, the one people point to when they say, "the movie was every bit as good as the book."
As an author, it's a strange process to watch your novel turned into a movie. It's tremendously exciting, but somewhat voyeuristic; after all, novelists are rarely involved in the process. Which means that come release day, when you're sitting in the audience and the lights go dim, you have the rare opportunity to see your own work without knowing what's going to happen. To see what other people saw in their head when they read your book.
Speaking of magical, below are the most anticipated book-to-film adaptations for 2015:
1. Mockingjay (Part Two) by Suzanne Collins
Since Mockingjay Part I and Mockingjay Part II are based off of the same book, it's difficult to guess as to where the split for the movies will be made. Given the first two movies, though, my bet is they'll get it right. The film is in post-production and slated to hit theaters November 20, 2015.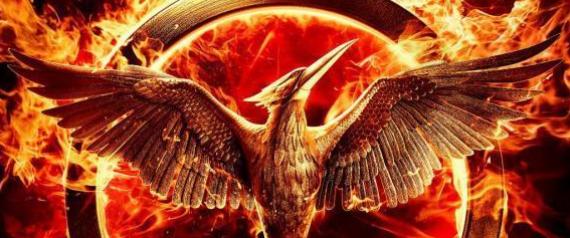 2. Fifty Shades of Grey by E.L. James
Due to the recasting of the main character, the film's release date was pushed from this summer to the day before Valentine's Day of next year. While a trailer has yet to be released, set pictures and images ohave already drummed up a lot of excitement. Fifty Shades will be rated R, much to the surprise of dedicated fans. If you're hoping for a raunchier flick, though, don't worry-- an NC-17 version is rumored to be released around two weeks after the original.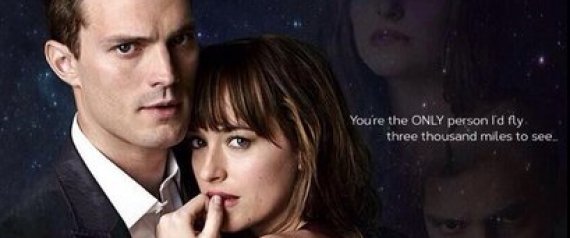 3. Miss Peregrine's Home for Peculiar Children by Ransom Riggs
All that's really known about this adaptation is that Tim Burton, the mastermind behind "Alice in Wonderland" and many more hits, is directing. Nationwide casting calls are currently in place for the lead and the film is expected to hit theaters sometime next year.
4. Brilliance by Marcus Sakey
In the first installation of the Brilliance saga, there is a mounting civil war between brilliants (essentially savants) and normal citizens. Protagonist -- and brilliant -- Nick Cooper must decide how far he'll go to prevent war--and which side he'll land on if he fails. Cooper's character has yet to be cast so rumors are flying about who will fill the role. So far, Noomi Rapace is attached to play Cooper's gifted partner and love interest. The film is projected to hit theaters in 2015 and the second book in the series, A Better World, is out now.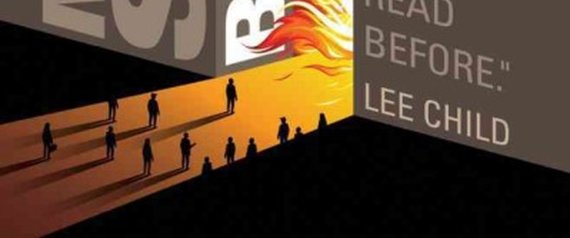 5. Frankenstein by Mary Shelley
This new take on the classic Frankenstein tale is going to be told through the eyes of Frankenstein's assistant, Igor. Instead of focusing on the "monster," the film will spend most of its time on the relationship between Igor and Frankenstein. Igor is played by Daniel Radcliffe and Frankenstein is played by James McAvoy, two of the finest actors working today, so I'm really looking forward to this one.
6. Inferno by Dan Brown
Tom Hanks returns as protagonist Robert Langdon (from "The Da Vinci Code" and "Angels & Demons"), with Ron Howard directing. The plot focuses on one of the most infamous tales, Dante's Inferno. In the story, Langdon goes to Florence, Italy with newcomer Sienna Brooks to find where they quickly get involved in conspiracies, bioterrorism, and more. The series so far has been very popular, with "The Da Vinci Code" grossing $758 million worldwide and "Angels & Demons" bringing in $486 million. Inferno will hit theaters around Christmas on December 18, 2015.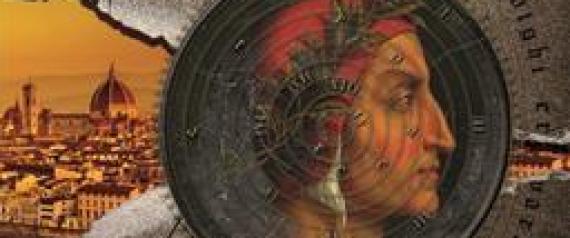 7. Insurgent by Veronica Roth
As a battle ends and war begins, Tris (Shailene Woodley) and Four (Theo James) are forced to find allies in former enemies. The factionless characters must fight the government that killed their families in order to protect not just themselves, but their entire population. The first book/film in the series, "Divergent" opened to an impressive $56 million weekend. Insurgent filming is underway currently and will hit theaters on March 20, 2015.
Fun fact: Ansel Elgort, Woodley's love interest in the cult hit The Fault in Our Stars, plays Tris's brother in the Divergent series.
8. The Jungle Book by Rudyard Kipling
The cast of this live-action adaptation guarantees that the film will be a hit. Idris Elba, Scarlett Johansson, Lupita Nyong'o, Ben Kingsley and more have already signed on; Jon Favreau is attached to direct. As the film is still in pre-production, a firm release date has not yet been set.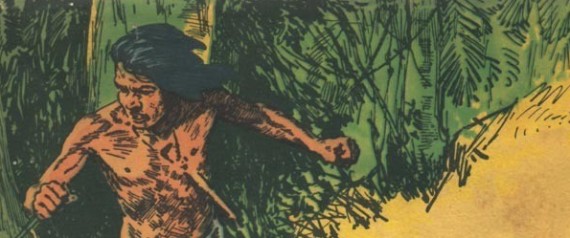 9. American Sniper by Chris Kyle
In this autobiography, Navy SEAL Chris Kyle remembers his career in the armed forces that includes more than 150 confirmed kills. Bradley Cooper plays Chris Kyle, author and main character, while Sienna Miller plays his wife, Taya Renae Kyle. Clint Eastwood is directing the film and it will hit theaters sometime in 2015.
Related
Popular in the Community