Do you have a sanctuary? You know, a place to go and think and recharge. A spot that's safe. A place where you can shut out the world, if only for a little while, so you can prepare to create a bit of magic when you go back out...
Last month Cadillac invited me to drive the 2015 Cadillac Escalade around for a week and write about my experience. In short, I found a sanctuary.
I'm pretty sure the debut of the 2015 Cadillac Escalade was about a year ago so I'm interested to see what's new when the 2016 model comes out sometime later this year. Suffice to say this bad boy has a 6.2-liter V-8 with 420 horsepower and 460 pound-feet of torque.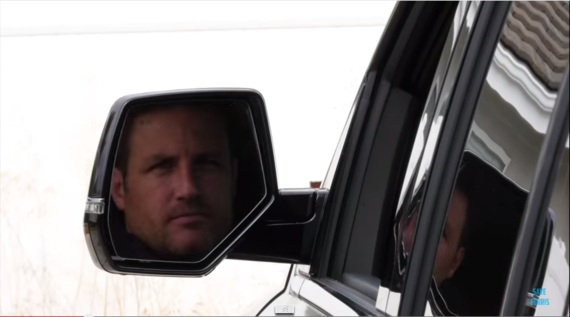 There are details like the direct injection engine and GM's active fuel management, which can switch off four cylinders when more power isn't needed. Plus a fully boxed frame to stiffen the chassis, Magnetic Ride Control and more.

The Escalade has always been an iconic SUV with a luxurious ride. Yes, the paperwork I got said it has a 9.5-inch rear axle and standard automatic locking rear differential, and I was told the electric power steering has been adjusted to improve handling and fuel economy.
For someone who needs a bit of quiet time to write my next video idea and be creative, the fact that Cadillac quieted the Escalade's ride and added additional luxury features inside and out wasn't lost on me. After speaking to CMO, Uwe Ellinghaus at the NYC auto show back in April, I know first-hand that his main objective is to claim the leadership position again in the luxury SUV market and restore the brand to greatness.
The Escalade's exterior is clean and has sweet LED lighting details and Total Internal Reflection LED beams, which use four vertically stacked crystal lenses. One night after coming out of the movies late it was easy to find the Escalade because crest and wreath logo glow in the dark.
My Escalade had a rich Root beer colored leather interior with comfy seats and an all-digital instrument panel. It was easy to load all of my lights, cameras and other production gear in the back because the second and third row seats fold flat with the push of a button.