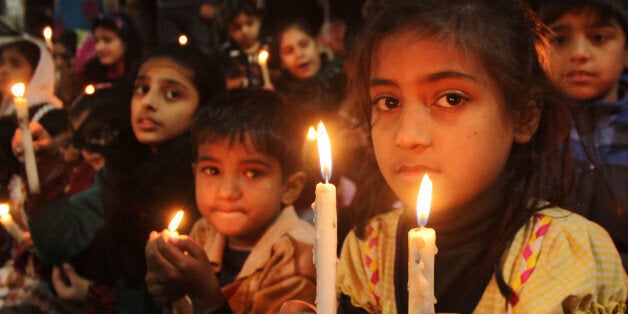 2014 was a bad year for children and education. My hope is that 2015 will be a tipping point in the other direction. And there is good reason to believe so.
The Avaaz movement and the A World at School initiative have the support of children's rights activists, with signatures from Nobel Peace Prize laureate Malala Yousafzai, the two girls who were shot alongside her in the Pakistan bus attack -- Shazia and Kainat -- and political leaders, including a symbolic signing by members of the cabinet of the Democratic Republic of the Congo.
The idea of safe schools -- and the universal call for every child to have the right to education free of fear and intimidation -- was inaugurated in Nigeria by President Goodluck Jonathan and his finance minister, Ngozi Okonjo-Iweala, who found that girls were refusing to go to school out of fear of further terrorist raids following the kidnapping of some 200 girls from their school in Chibok. So when the government of Nigeria called for international support to fortify schools, it received financial support from international aid agencies and Nigerian businesses, and while this initiative may not ultimately stop the carnage if a terrorist group were to arrive at a school, the deterrent effect is a first line of defense and so, too, is the message to parents that everything possible is being done to make schools safer for their children.
The spontaneous display of public anger follows unprecedented terrorist violence against children in 2014. In the space of just a few days, extremists shot and maimed schoolgirls and boys across three countries -- in Pakistan, Yemen and Nigeria. In particular, Dec. 16, when 132 children were shot in a Peshawar school in the worst school atrocity of all time, will go down as a day of infamy. On that same day, 15 girls and boys were also blown to pieces -- killed in a school bus attack in Yemen.
The new wave of terrorist violence brought to a tragic end a year when the violation of children's rights has become so commonplace that assaults on children's lives are now barely reported. Schools, which should be safe havens for children, have become theaters of war; schoolchildren have been used as pawns in armed conflicts; and education has become a weapon of terrorists and militias.
THE CHILDREN OF CIVIL WAR
More so than ever before children have been caught up in civil wars, their schools caught in the crossfire, their education interrupted, some forced into child labor and child trafficking and others forcibly conscripted into child militias.
If they were ever brought together in one place, their number would equal the population of a medium sized state. And many of them are already the forgotten children of the world -- with no country to call their own, trapped in camps with not even the hope of completing their education. The best forecast is that most of them will spend all their school age years growing into adulthood out of their home country.
So why is it that the violation of children's rights has become so common today that abuses are barely reported across our international media? It is true that in many parts of the world, children have no voice and that their rights are only what patriarchs decree, their opportunities no more than what autocratic rules deign to confer on them, and whether it be in the continuing practice of child marriage, child labor, child trafficking or discrimination against girls, children's rights are systematically violated almost with impunity.
But what's new about 2015 is the fight back that children themselves are leading. More aware than ever of the gap between the opportunities they desire and the opportunities delivered to them, young people are beginning to demand that their right to education be taken seriously. Youth protest groups such as embryonic civil rights movements are being formed in the most unlikely of places and among the most vulnerable of people -- from Nepal, where girl slaves are rebelling and Bangladesh where child marriage free zones are being established by girls themselves, to Ethiopia where the yellow movement of students is demanding equality of opportunity and Nigeria where Bring Back Our Girls is keeping the world's attention fixed on abducted girls.
One immediate demand is for safe schools -- that governments do everything in their power to remove the fear that children and their parents have that their school is an easy target for attacks. But the long-term demand is that we bridge the gap between the opportunities young people desire and the opportunities they are delivered.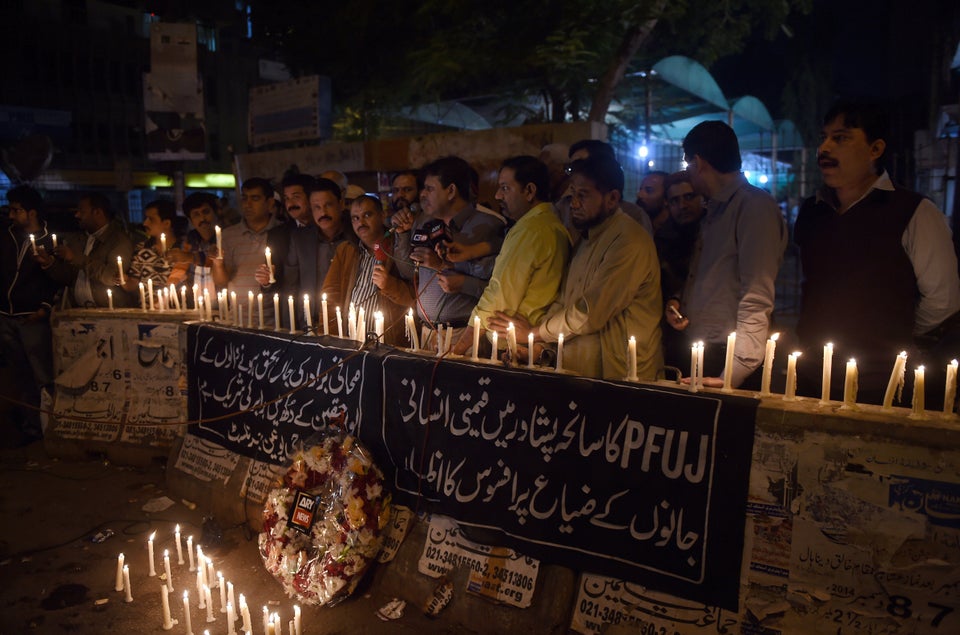 Taliban Gunmen Hold Hundreds Hostage At Pakistan School