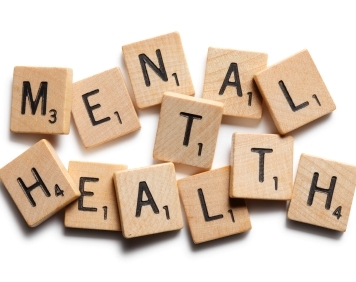 Not since the 1960s has the U.S. Congress seriously considered the issue of mental health. In 1963, it passed President Kennedy's Community Mental Health Act, and a few years later, Medicare and Medicaid designated funding for the community services mentioned in the bill.
Now, nearly 50 years later, lawmakers in both houses are considering bipartisan bills that would reform mental health care in America.
The Senate bill is S. 1945, the "Mental Health Reform Act of 2015," introduced by Sens. Bill Cassidy (R-La.) and Chris Murphy (D-Conn.). The House bill is H.R. 2646, the "Helping Families in Mental Health Crisis Act," introduced by Rep. Tim Murphy (R-Pa.).
Both bills address two major issues:
• Improving access to mental health care under Medicaid. A decades-old rule in Medicaid excludes patients between the ages of 21 and 64 from going to freestanding psychiatric hospitals. The bills would allow an exception so that short-term psychiatric hospitals can participate in Medicaid.
• Clarifying disclosure of patient information under HIPAA. Because of the way doctors and other healthcare providers interpret the Health Insurance Portability and Accountability Act (HIPAA), it's difficult for family members or caregivers to get information about the diagnosis or treatment of a loved one. The bills would clarify what information can be disclosed, allowing for greater access to family members.
Other provisions in the two bills include:
• Creating an assistant secretary position for mental health care at the Department of Health and Human Services
• Allowing mental health providers to participate in Medicare and Medicaid financial incentive programs for the use of electronic health records
• Removing a restriction in Medicaid that prevents providers from billing for both mental health and physical health services on the same day
• Providing grant money for states to pay for telepsychiatry services
• Broadening the use of court-ordered assisted (involuntary) outpatient treatment.
Statistics on Mental Illness
According to a press release by Sen. Murphy, approximately 44 million Americans (or 1 in 5 adults) suffer from a serious mental illness.
Many older adults suffer from mental distress caused by limitations in daily activities, declining health, physical impairments, grief following loss of loved ones, caregiving difficulties, challenging living situations, depression, or substance abuse.
In the National Council on Aging's United States of Aging Survey, 32% of older Americans said maintaining their mental health was their number-one concern.
Track the progress of the bills by clicking on these links:
Popular in the Community