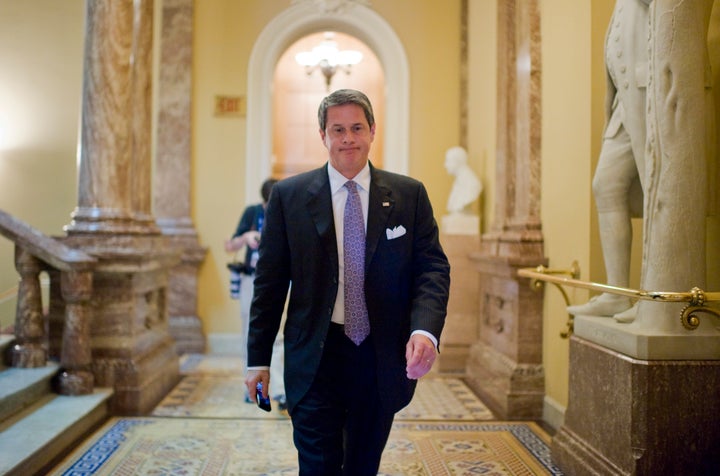 WASHINGTON -- The influence of billionaires in the post-Citizens United era is in no way limited to the 2016 presidential and congressional elections.
While the super-wealthy dominate those races, local and state elections in 2015 are also attracting big money from Forbes-listed billionaires and local wealthy interests that's funneled through super PACs.
Not all states, cities and municipalities hold elections on even-numbered years. On Nov. 3, voters in Kentucky and Mississippi will hold gubernatorial and legislative elections, and voters in New Jersey and Virginia will vote on legislative candidates. Louisiana held its pre-runoff election for governor and many other down-ballot races on Oct. 24, and will hold a runoff on Nov. 21. Many other cities and municipalities have held or will hold elections this year, including Chicago, Philadelphia, Nashville and Dallas, among many others.
Super PACs and nonprofits -- in some cases connected to a single candidate -- have taken on a dominant role in many of these elections. Super PAC spending on state and local elections often has more of a direct influence on government than spending on the more talked-about 2016 presidential election. In many cases, donations to these unlimited money groups come from developers, contractors and special interest groups looking to gain special favors from their local government.
"When you look at smaller races, the relative importance of outside spending increases, both in terms of outcome of election and influencing policy," said Rick Hasen, a University of California, Irvine law professor and author of the forthcoming Plutocrats United: Campaign Money, the Supreme Court, and the Distortion of American Elections.
Super PACs emerged after the Supreme Court's 2010 Citizens United decision opened the door to unlimited donations from corporations, unions and -- following a related lower court ruling -- wealthy individuals, so long as they remain independent of candidates. The court's belief in such independence has not, however, played out in the real world.
"Super PAC spending on state and local elections often has more of a direct influence on government than spending on the more talked-about 2016 presidential election."
Super PACs are spending the most on the two hotly contested gubernatorial races in Kentucky and Louisiana. Some groups raising unlimited sums for Kentucky's gubernatorial race, including the ones involved only in the primary election, have collected more than $14 million. Those involved in Louisiana's election have pulled in more than $16 million.
The key role of super PACs in off-year gubernatorial races became clear in 2013, when Sen. David Vitter (R-La.) launched the Fund for Louisiana's Future, a super PAC to support either his Senate re-election or a run for governor. Vitter opted for the latter, coming in second in Louisiana's Oct. 24 gubernatorial election. He's now advancing to a Nov. 21 runoff against the top finisher, Democrat John Bel Edwards, and well-funded interests have donated significant sums to his super PAC.
Cheniere Energy donated $125,000 to Vitter's super PAC. The natural gas company has already received more than $1.7 billion in property tax relief and other incentives and rebates to expand its liquefied natural gas export site at Sabine Pass. MCNA Health Care, the contractor running Louisiana's Children's Health Insurance Program dental program and Medicaid, also contributed $100,000 to Vitter's super PAC. New Orleans Saints owner Tom Benson and his wife, Gayle Benson, have contributed $37,500. The state gave the Saints a sweetheart deal on a stadium renovation in 2009.
The pro-Vitter super PAC spent most of its money on beating back fellow Republicans Scott Angelle and Jay Dardenne in Louisiana's open general election. The Republican Governors Association has meanwhile pumped $3.2 million into another super PAC to help Vitter in the runoff.
LA Families First -- the super PAC backing Edwards, Vitter's Democratic runoff opponent -- is mostly funded by teachers unions and labor unions, including the International Brotherhood of Electrical Workers and the United Association of Plumbers and Pipefitters.
"New Jersey legislative races have seen their fair share of super PAC spending as well."
Labor unions are also the largest force behind Kentucky Family Values, the main super PAC supporting Kentucky Democratic gubernatorial candidate Jack Conway. Unions provided $2.5 million of the $6.9 million the group has raised, and the Democratic Governors Association donated another $3.4 million. Putting Kentucky First, a super PAC funded with $5.2 million from the Republican Governors Association, is supporting Republican candidate Matt Bevin.
Super PACs in Kentucky are also supporting the Republican and Democratic candidates for attorney general, and another super PAC is backing Democratic state auditor candidate Alan Edelen.
New Jersey legislative races have seen their fair share of super PAC spending as well. A collection of Democratic Party groups, mostly funded by labor unions, are working to ensure the state legislature remains in the hands of Democrats.
General Majority PAC, a group run by Susan McCue, a former aide to Sen. Harry Reid (D-Nev.), has raised $5.3 million from unions representing teachers, electrical workers and carpenters to spend on New Jersey races. The unions are concerned that Gov. Chris Christie (R) would be able to push through his desired pension cuts with more Republicans in the legislature.
A state Senate election in Virginia that could determine which party will control the body for the next two years has turned into a battle over gun control between the National Rifle Association and former New York City Mayor Michael Bloomberg. The billionaire former mayor has promised to spend $1.5 million to support Democratic candidate Jeremy McPike through the Everytown for Gun Safety Action Fund nonprofit. The NRA is backing McPike's opponent, Hal Parrish. An ad by Everytown for Gun Safety can be viewed below.
Super PACs have also played key roles in city elections for mayor and city council members across the country this year.
Chicago Forward super PAC supported Chicago Mayor Rahm Emanuel's re-election bid when he was forced into an April 7 primary runoff against Cook County Commissioner Jesus "Chuy" Garcia.
The pro-Emanuel group spent $2.7 million to support the mayor's victory in the Democratic primary -- essentially securing his re-election on Nov. 3 -- and another $1.1 million to help his allies on the city council. Billionaire investors usually affiliated with the Republican Party, including Ken Griffin, David Herro and Craig Duchossois, provided much of this money.
The Democratic primary in Philadelphia also featured big super PAC spending by super wealthy investors. American Families PAC gave $7 million to support State Sen. Anthony Williams. Susquehanna International Group heads Jeffrey Yass, Arthur Dantchik and Joel Greenberg, who have consistently backed Williams for his support for charter schools and other school privatization policies, funded the super PAC. Williams lost the primary -- which is the only important election in the heavily Democratic city -- to Jim Kenney. Kenney received support from a super PAC funded with slightly less than $2.5 million from labor unions.
"Super PAC involvement continues even further down-ballot: Lately, billionaires can be found influencing races for school board and district attorney in Louisiana."
Super PACs injected nearly $1 million into the mayoral election in Nashville, Tennessee, that saw the election of Megan Barry on Sept. 10. Citizen Super PAC, which backed Barry's opponent, David Fox, received more than $800,000 from Fox's brother, George Fox.
A debate over the development of a toll road in Dallas led businessmen involved in city council races to create opposing super PACs. Wealthy businessmen including billionaire Harlan Crow, oilman Ray Hunt and investor Al Hill Jr. made five-figure donations to For Our Community, the pro-toll road super PAC. Coalition for a New Dallas, the anti-toll road super PAC, received $150,000 from Trammell Crow Jr.
Small cities are not immune to super PAC involvement either, as two northern New Jersey cities found out in 2015.
In Little Ferry, New Jersey, a group called Focus on Families is circulating flyers attacking Mayor Mauro Raguseo. "These fliers are ridiculous in their attacks, and I think the people of Little Ferry know that," Raguseo told The North Jersey Record. The biggest problem is that Focus on Families has not filed a single disclosure report detailing who its funders are.
Just slightly to the west, New Jersey Future First, a super PAC run by a Democratic Party consultant, got involved in a Republican township council primary election in Parsippany, New Jersey. The super PAC's involvement was confusing to residents at first, and especially to the officials it targeted.
The group stated that all of its funding came from America's Future First, a 527 group registered with the Internal Revenue Service. That confusion was cleared up when America's Future First disclosed that its donors were Fairview Insurance Agency and Adams, Rehmann & Heggan Associates. Both companies held contracts with the city's government, and the council members they opposed were critical of the contracts.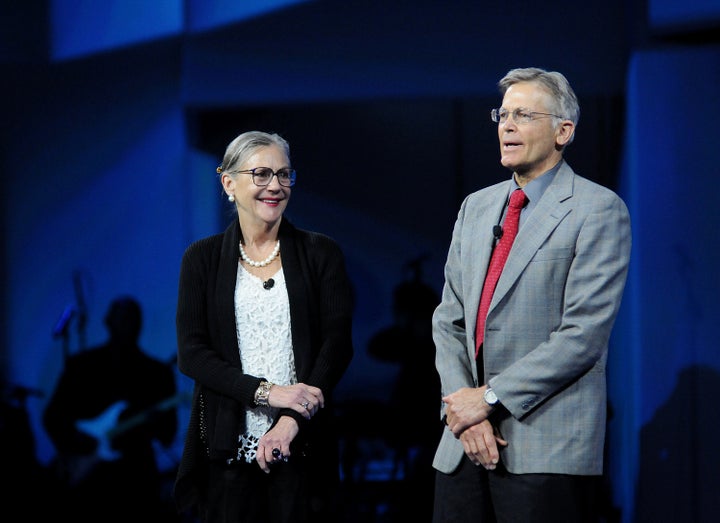 Super PAC involvement continues even further down-ballot: Lately, billionaires can be found influencing races for school board and district attorney in Louisiana.
Billionaires backing education reform spent big money through super PACs in Louisiana's Board of Elementary and Secondary Education elections. A collection of groups funded by billionaires spent approximately $3.5 million on these elections to maintain a pro-Common Core majority.
Empower Louisiana PAC, the biggest spender on the BESE elections, received $800,000 from former New York Mayor Bloomberg, $625,000 from a nonprofit connected to billionaire investor John Arnold, $400,000 from Walmart heirs Jim and Alice Walton, and $250,000 from Los Angeles billionaire Eli Broad. The Stand for Children super PAC also received $250,000 from Jim Walton and $125,000 from Arnold's nonprofit. Both groups support Common Core, charter schools and school vouchers, among other education reforms.
Meanwhile, a fight over the death penalty and its disproportionate impact on minorities is playing out in the district attorney election in northern Louisiana's Caddo Parish. Democratic candidate James E. Stewart is running to try to change the parish's notoriety for leading the nation in death penalty sentences.
Louisiana Safety & Justice PAC, a super PAC that supported Stewart and received over $400,000 from billionaire hedge fund manager and criminal justice reform advocate George Soros, was the biggest spender in the election. Stewart advanced to a Nov. 21 runoff against Republican Dhu Thompson.
While super PAC fundraising for 2015 elections will come to a close soon, fundraising by state and local super PACs for next year's elections, and beyond, continues apace.
Washington Mayor Muriel Bowser launched a super PAC to back her allies on the city council in 2016. The group has already attracted large contributions from local developers with extensive business before city government.
Correction: A previous version of this article misstated the results of Louisiana's gubernatorial election. John Bel Edwards came in first and David Vitter came in second. Also, the article stated that Eli Broad was based in San Francisco, but he is based in Los Angeles.
Popular in the Community