Setting aside Jonathan Franzen's ubiquitously discussed new novel Purity, fall 2015 is an embarrassment of literary riches. Intriguing fiction debuts, humorous essays from masters of the form and new offerings from some of the greatest novelists of our time number among the treats in store for avid readers starting Sept. 1.
We've rounded up 33 of the enticing books we can't wait to see hit the shelves this fall: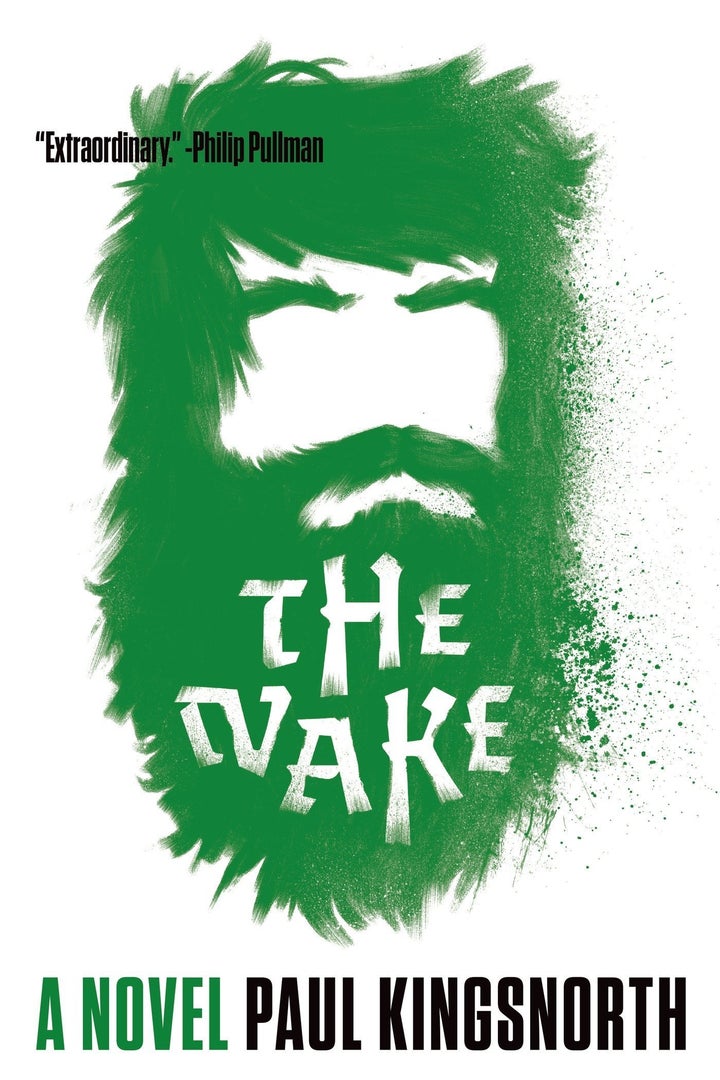 The Wake by Paul Kingsnorth
Not for the faint of heart, The Wake draws the reader into post-Norman Invasion England and its horrors through adapted Old English -- just adapted enough that we can understand it without special classes, not adapted enough that it isn't a rigorous challenge.
First sentence: "the night was clere though i slept i seen it."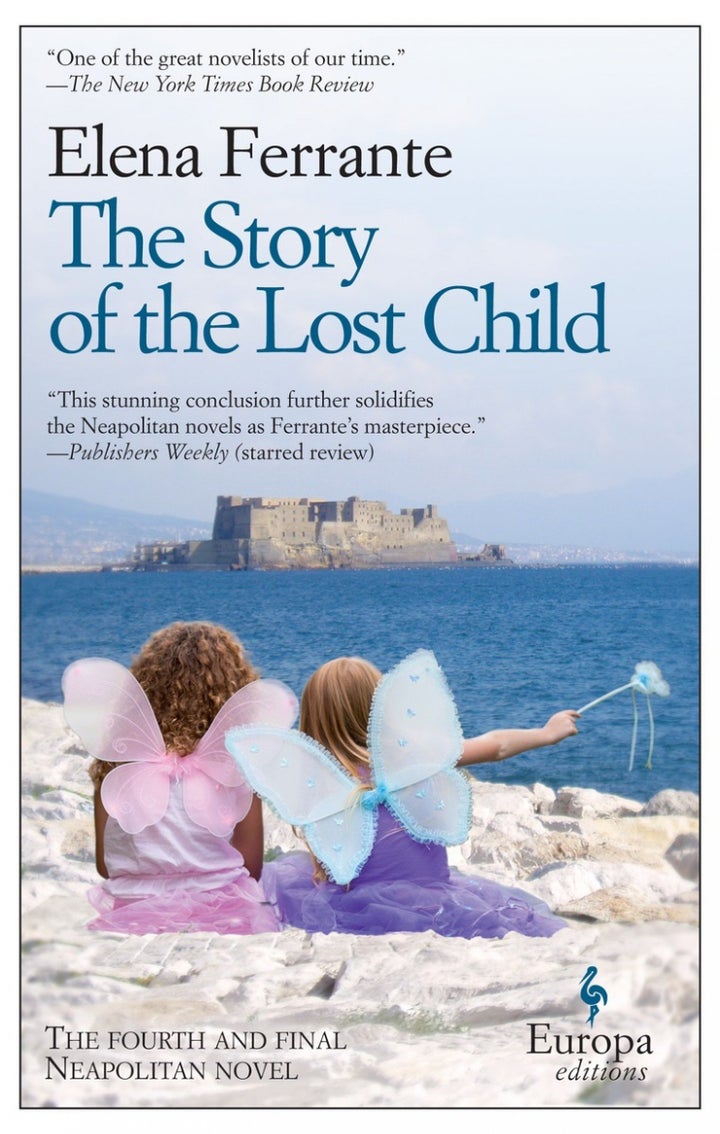 The Story of the Lost Child by Elena Ferrante
Ferrante's stunning series comes to a close, as Lila and Elena bicker and support one another through motherhood, neighborhood tumult and personal tragedies. The author's perfectly paced homage to female friendship is well worth picking up from the beginning.
First sentence: "From October 1976 until 1979, when I returned to Naples to live, I avoided resuming a steady relationship with Lila."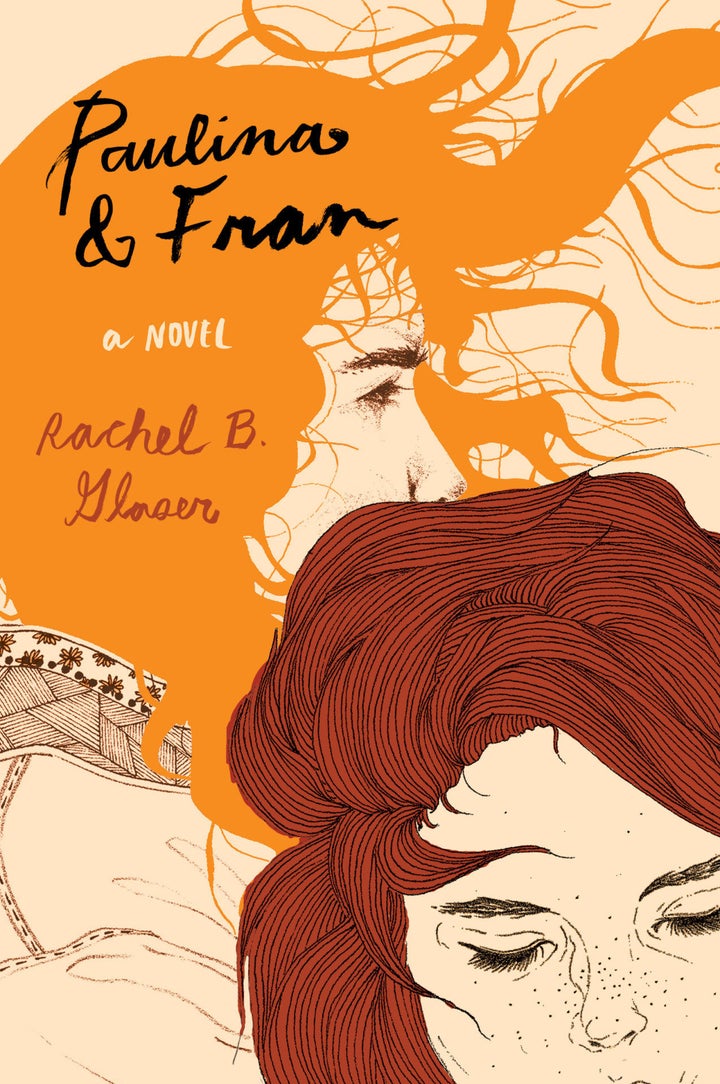 Paulina & Fran by Rachel B. Glaser
Art school kids Paulina and Fran take a magical school trip to Norway, but things between them sour upon return. The ebbs and flows of friendship are brought to life in quick, funny prose.
First sentence: "Paulina was dissatisfied with her lover."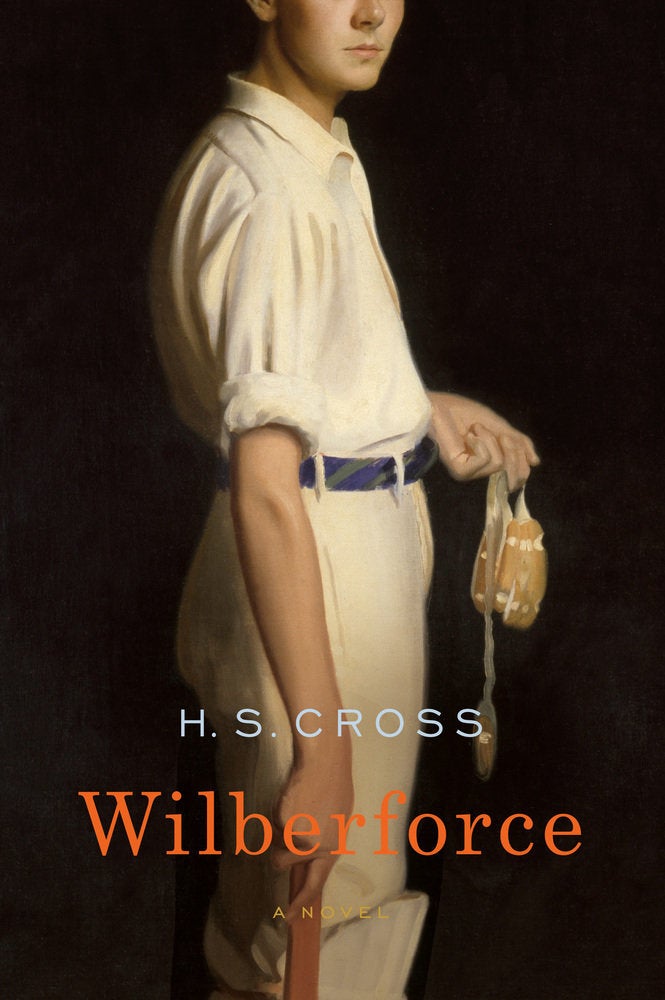 Wilberforce by H.S. Cross
For fans of Evelyn Waugh or Kingsley Amis, a wry take on priggish, midcentury boarding schools. It's a dark take on the coming-of-age stories that've populated the book world as of late.
First sentence: "Something was pressing the life out of him."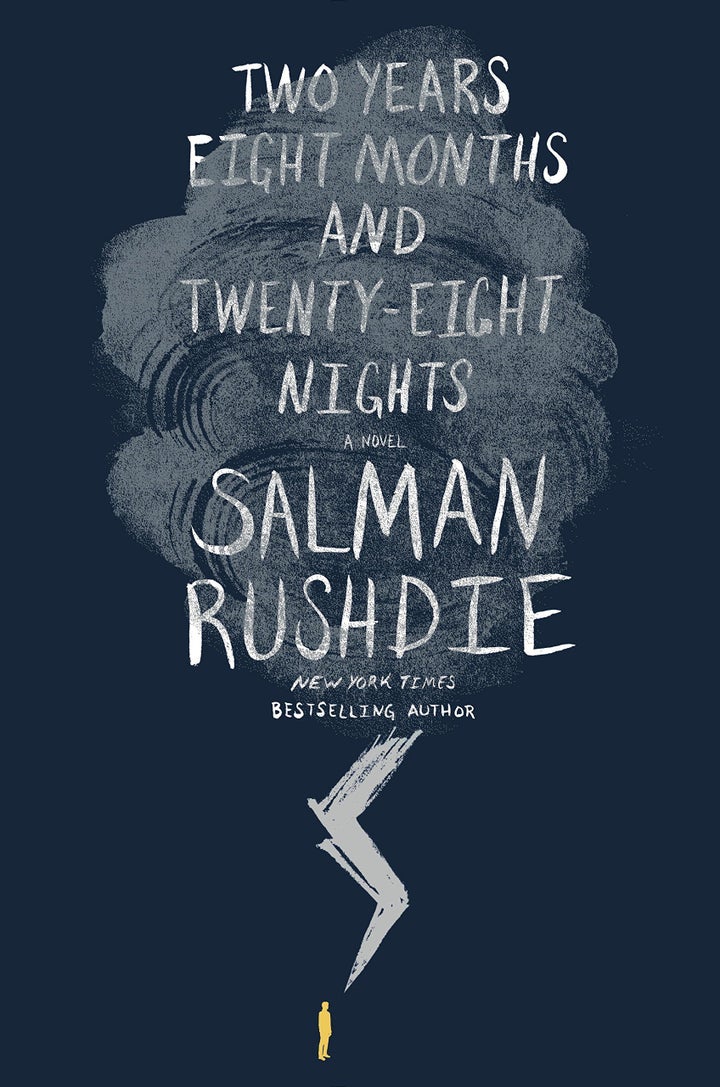 Two Years Eight Months and Twenty-Eight Nights by Salman Rushdie
Rushdie's intoxicating brand of magical realism returns full force in this tale of the unwitting human descendants of an otherworldly jinn and a 1,001-night battle between the forces of light and darkness that throw the world into chaos.
First sentence: "Very little is known, though much has been written, about the true nature of the jinn, the creatures made of smokeless fire."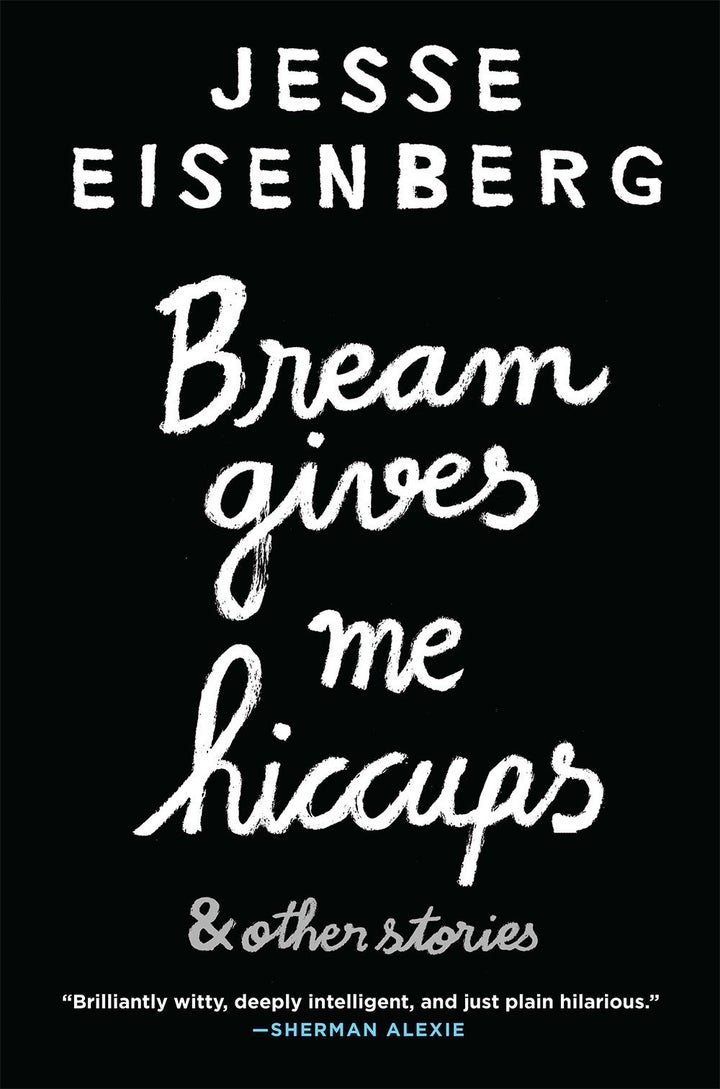 Bream Gives Me Hiccups by Jesse Eisenberg
Yes, that Jesse Eisenberg. And if the hilarious short stories he published in McSweeney's are any indicator, his fiction might live up to his charming acting abilities.
First sentence: "Last night, mom took me to Sushi Nozawa, near Matt's house."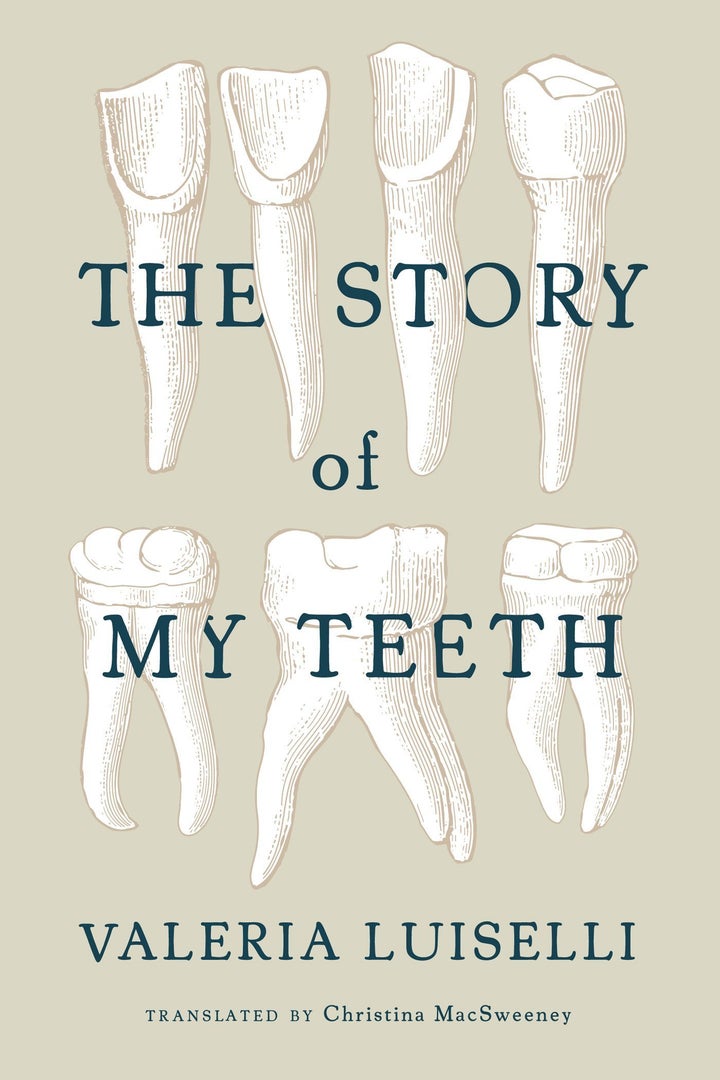 The Story of My Teeth by Valeria Luiselli, translated by Christina MacSweeney
Luiselli's second novel -- her first, Faces in the Crowd, published in English last year, won a National Book Foundation "5 Under 35" Award -- is hotly anticipated and promises to be playful, sharp, profound and utterly unusual.
First sentence: "I'm the best auctioneer in the world, but no one knows it because I'm a discreet sort of man."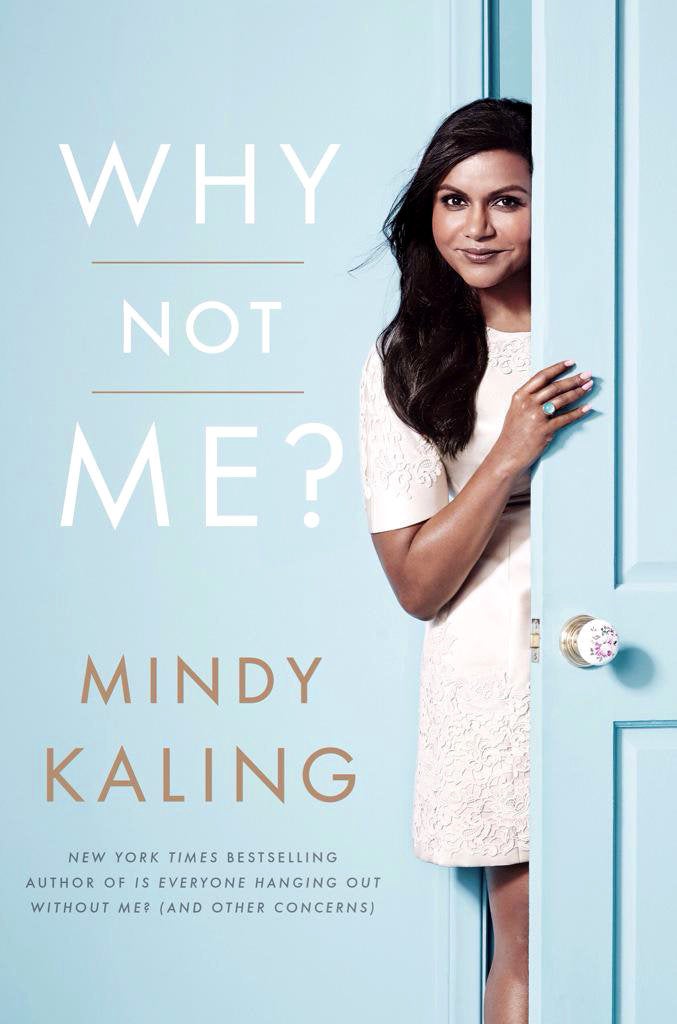 Why Not Me? by Mindy Kaling
If, like most Americans, you've read Is Everyone Hanging Out Without Me? or her counterparts' Bossypants (Tina Fey) and Yes Please (Amy Poehler), you will know there's no reason to miss out on Kaling's infectious humor.
First sentence: "In seventh grade, I started at a new school."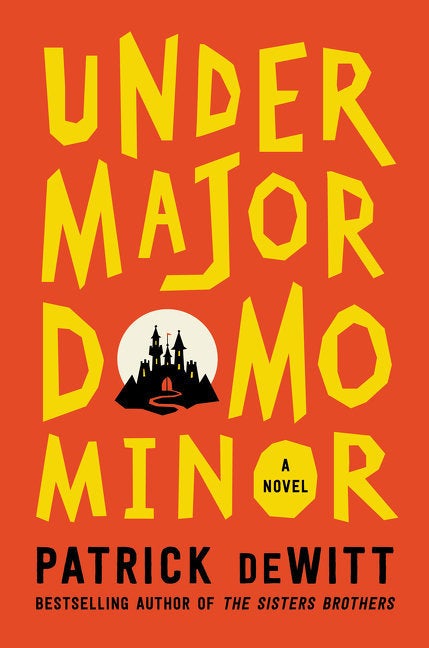 Undermajordomo Minor by Patrick DeWitt
The back cover of Patrick DeWitt's novel calls it "a fable without a moral." It's an appealing and believable tagline for a book by the author of The Sister Brothers, an adventurous, Coen Brothers-esque Western.
First sentence: "Lucien Minor's mother had not wept, had not come close to weeping at their parting."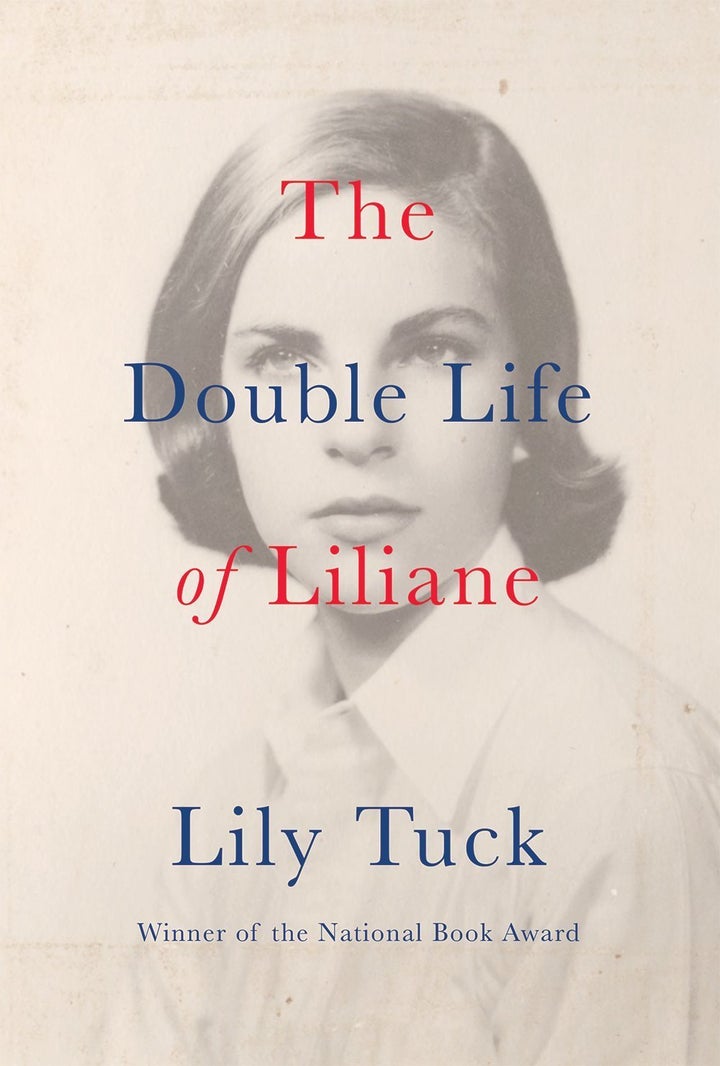 The Double Life of Liliane by Lily Tuck
An almost autobiographical story of a life divided, Lily Tuck's novel blurs the lines between memoir and fiction. The imaginative heroine at its center splits her time between her mother's home in New York City and her filmmaker father's lavish Italian lifestyle.
First sentence: "Liliane's double life begins at New York's Idlewild Airport when she boards a Trans World Airlines L-749 Constellation."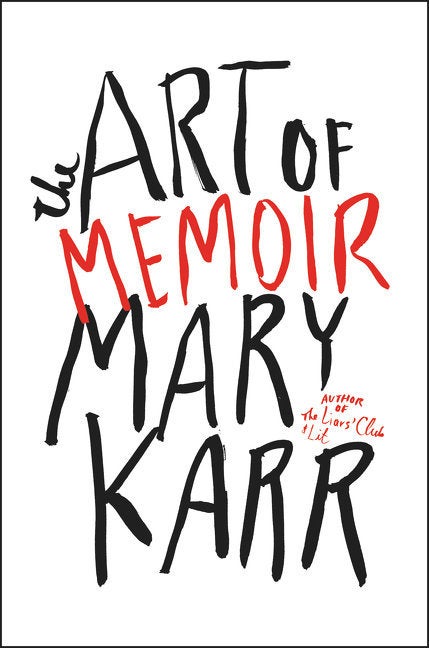 The Art of Memoir by Mary Karr
Memoirs, sometimes, get a bad rap. No thanks to the particular breed of the form that spawns schmaltzy self-help, it can be easy to overlook nuanced approaches to personal writing. Mary Karr examines what can make the form work, and, naturally, examines herself in the process.
First sentence: "No one elected me boss of memoir."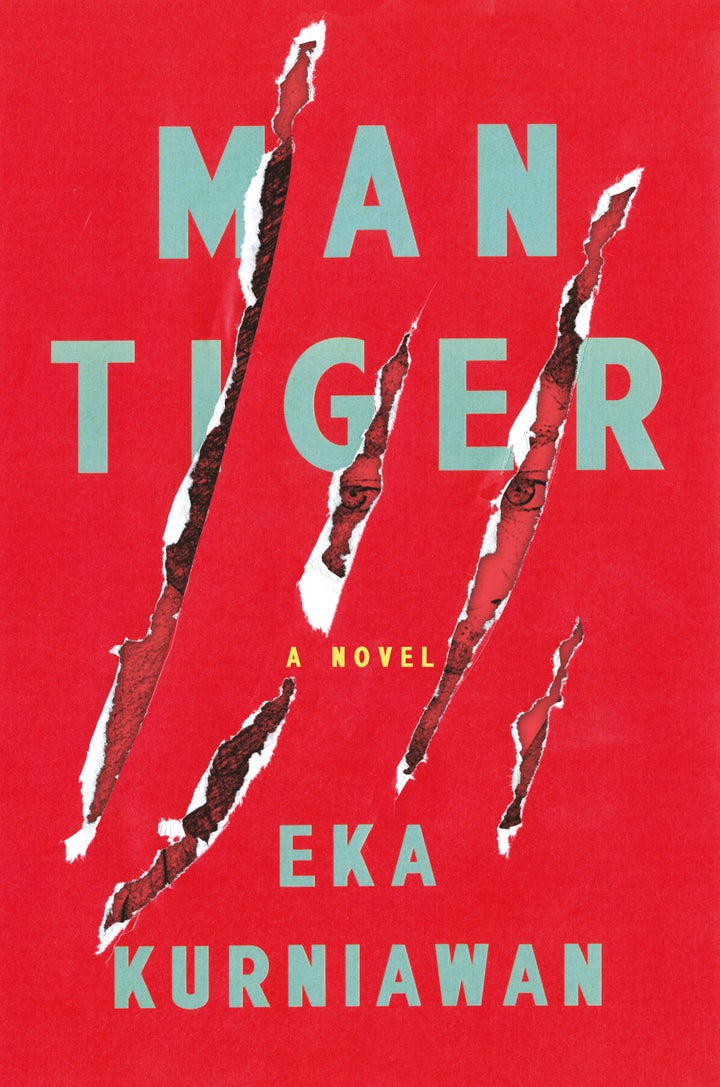 Man Tiger by Eka Kurniawan, translated by Labodalih Sembiring
Man Tiger, which centers on a normal young man who also happens to be, in his alternate life, a supernatural, female white tiger, is one of two novels introducing this acclaimed Indonesian author to America this fall.
First sentence: "On the evening Margio killed Anwar Sadat, Kyai Jahro was blissfully busy with his fishpond."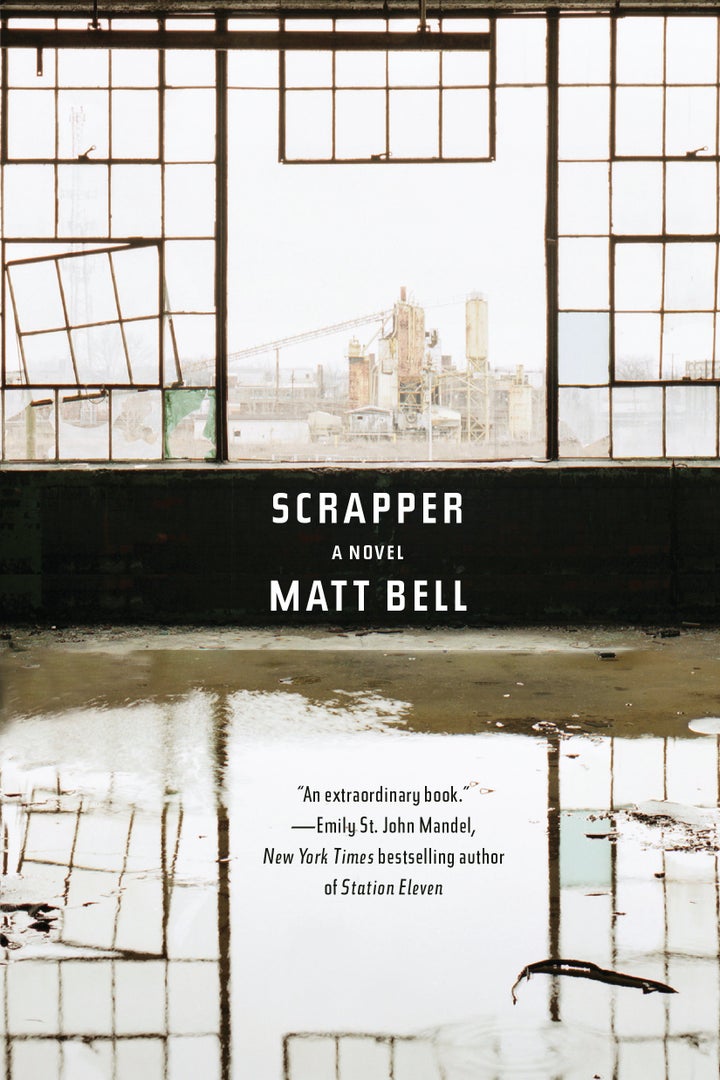 The devastated city of Detroit comes to life in Bell's novel of transformation and redemption. Wading through abandoned buildings, protagonist Kelly encounters a wailing child, and fights to avenge those who've harmed him.
First sentence: "See the body of the plant, one hundred years of patriots' history, fifty years an American wreck."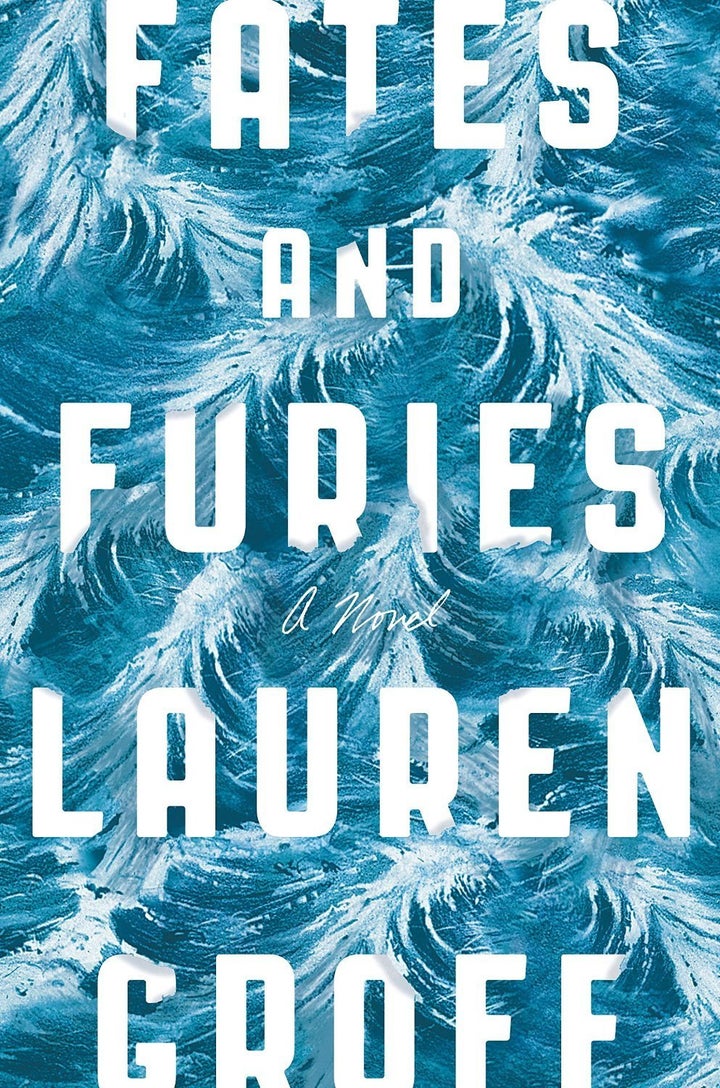 Fates and Furies by Lauren Groff
In fierce, evocative prose, Groff weaves a suspense story out of a storybook marriage and the secrets troubling it beneath the surface.
First sentence: "A thick drizzle from the sky, like a curtain's sudden sweeping."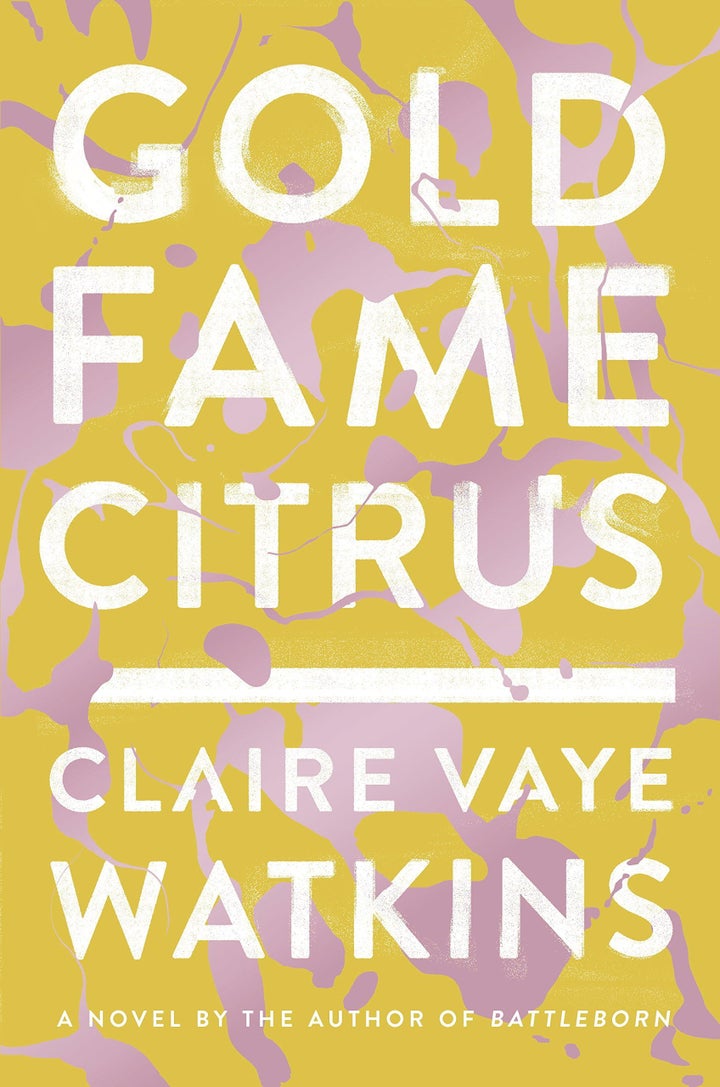 Gold Fame Citrus by Claire Vaye Watkins
Few debuts have been more hotly anticipated than this one from the author of the short story collection Battleborn. Gold Fame Citrus seems both fascinating and topical, taking a drought-ravaged, dystopian California as the setting.
First sentence: "Punting the prairie dog into the library was a mistake."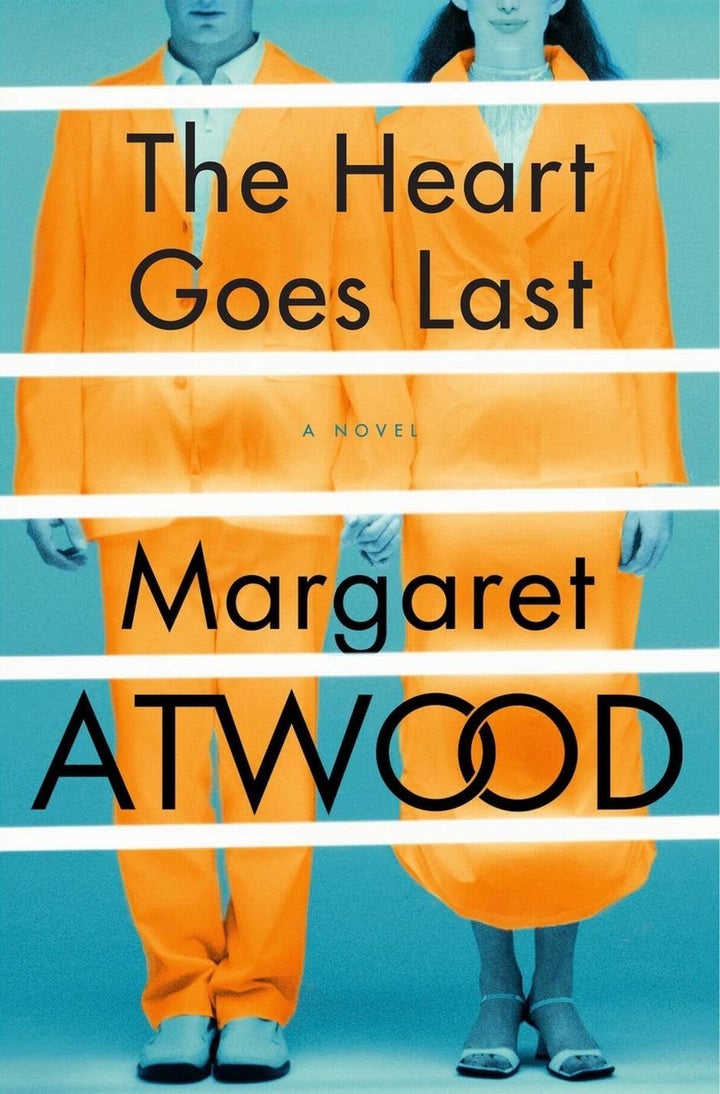 The Heart Goes Last by Margaret Atwood
Atwood is primarily a speculative fiction writer. In recent years, she's focused on environmentally-themed stories of climate change-induced turmoil. So, her latest book is a reminder of her ability to analyze intimate human relationships. A down-and-out couple enrolls in a society that allows them to live in a pristine house half of the year, but must commit to a prison the other half.
First sentence: "Sleeping in the car was cramped."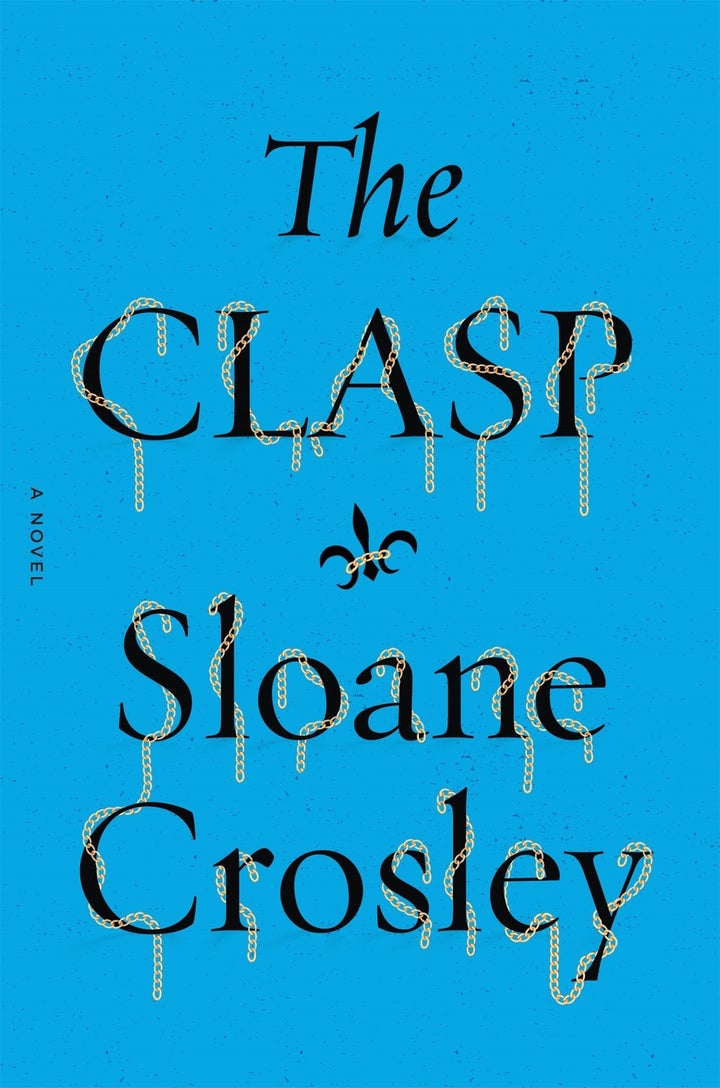 The Clasp by Sloane Crosley
The witty essayist breaks into fiction with this novel, which combines a Guy de Maupassant-inspired mystery with a funny, thoughtful examination of modern friendship.
First sentence: "At first they watched the rain from inside the tent and then they watched it come inside the tent."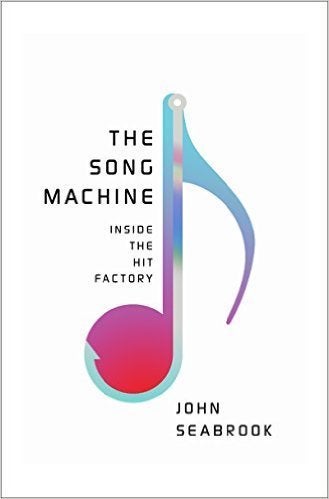 The Song Machine: Inside the Hit Factory by John Seabrook
You know that hit song that you can't get out of your head? Maybe it's on the radio every other hour; maybe it's blaring at the grocery store. What makes some songs so catchy? In its exploration, Seabrook's book is a little bit brain science, a little bit celebrity analysis.
First sentence: "It started when the Boy got big enough to claim shotgun."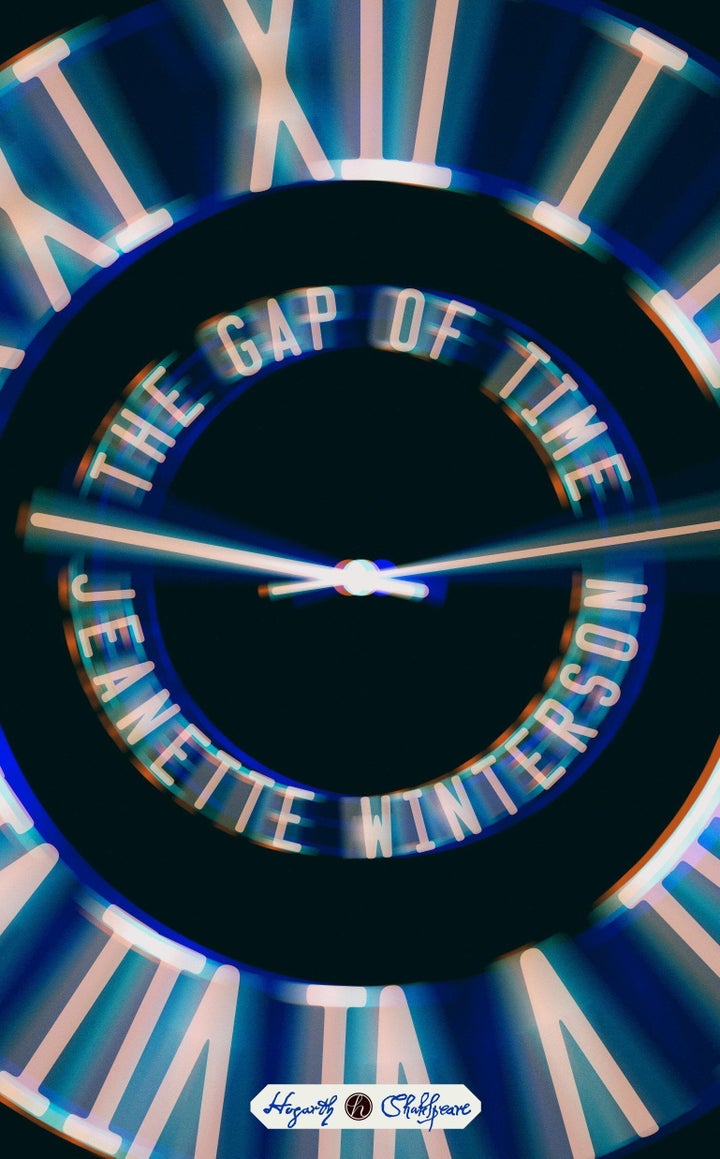 The Gap of Time by Jeanette Winterson
The eminent writer takes on Shakespeare's "The Winter's Tale" for a bold modern retelling of a particularly tricky classic.
First sentence: "I saw the strangest sight tonight."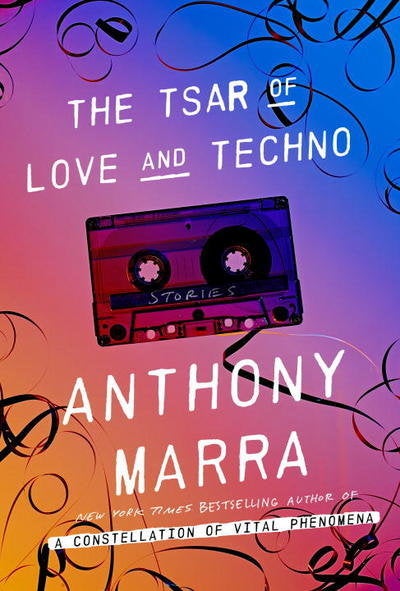 The Tsar of Love and Techno by Anthony Marra
Anthony Marra's debut novel, A Constellation of Vital Phenomena, proved his fleet-footed elegance as a prose writer. Again, with this story collection, he returns to Eastern Europe to examine themes of censorship, art and war.
First sentence: "I am an artist first, a censor second."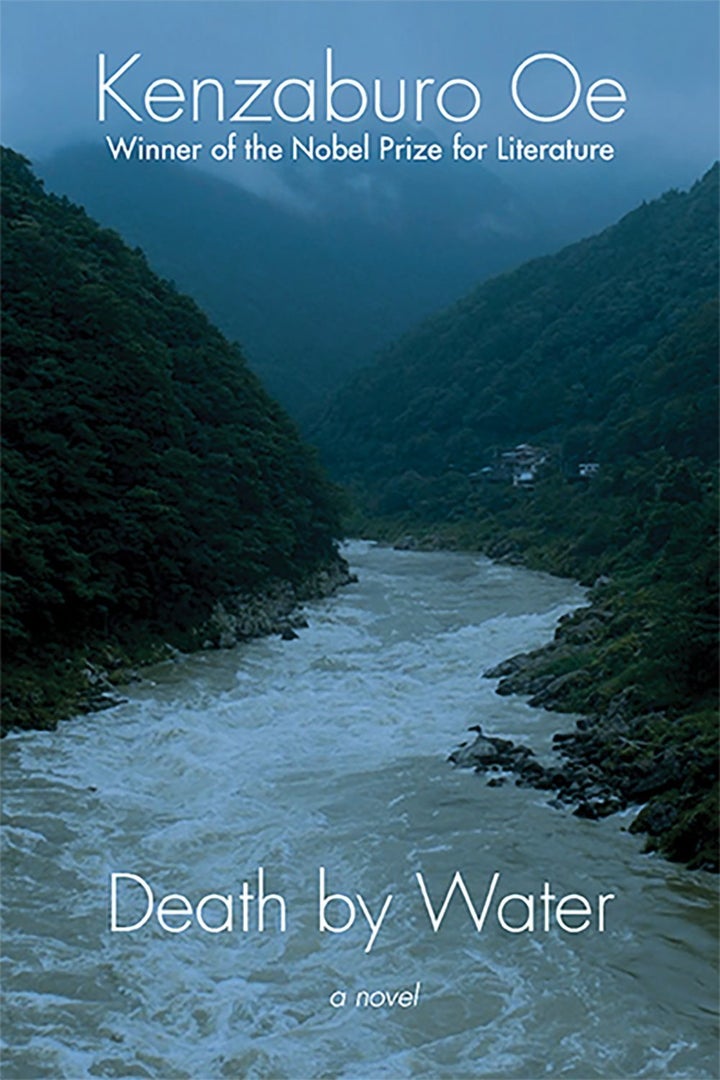 Death by Water by Kenzaburo Oe, translated by Deborah Boliver Boehm
Oe, the 1994 Nobel laureate in Literature, still hasn't won the acclaim in the U.S. that he deserves, but his latest novel -- a semi-autobiographical, folklore-infused, experimental narrative of a famous author trying to process his father's drowning death by writing a novel about it -- should intrigue fans of English-language writers like Chang-Rae Lee, David Mitchell, or even Jonathan Safran Foer.
First sentence: "The year I went off to university in Tokyo, something fateful happened when I returned home to Shikoku for one in the last in a series of traditional Buddhist services for my father."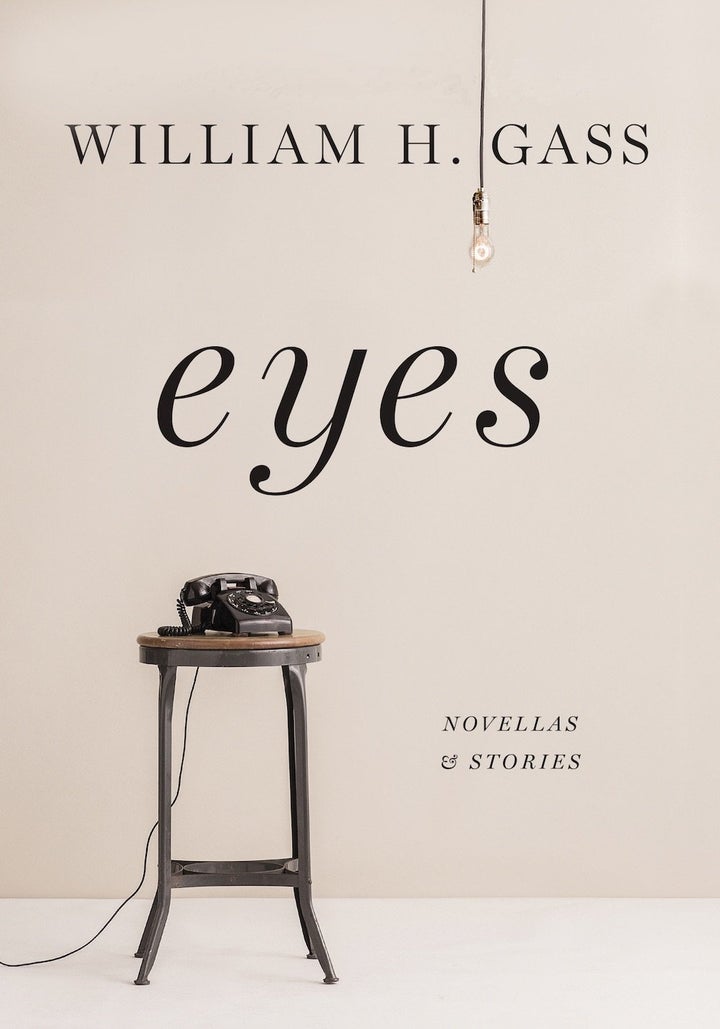 Gass, who is 91, has been earning the esteem of the literati for decades with his mindbending, finely crafted fiction; in his new collection, short story lovers will find both mesmerizing prose and absurd, compelling premises, such as an interview with the piano used on set in the filming of "Casablanca."
First sentence: "Mr. Gab didn't have that gift, though his assistant, who was supposed to be stupid but only looked so, would mutter beneath his breath, when annoyed by his tasks, 'he had the gift, he did, did Gab.'"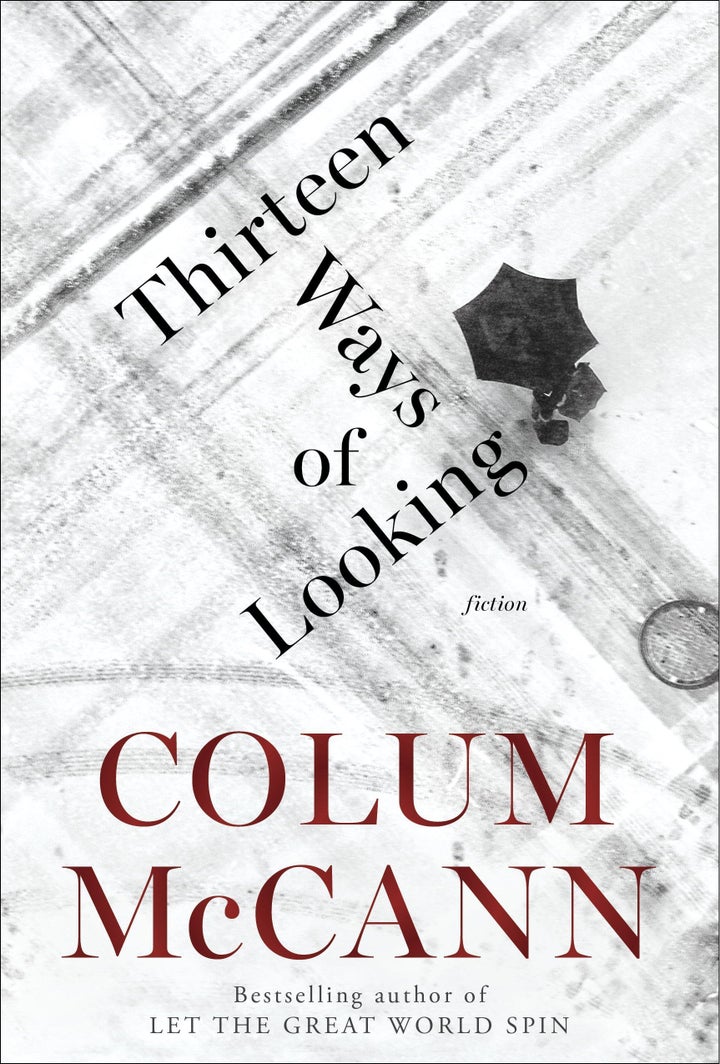 Thirteen Ways of Looking by Colum McCann
In just three short stories and one novella, McCann weaves the magic that made Let the Great World Spin so acclaimed -- especially in one brilliant short piece of metafiction in which the process of writing a story becomes interwoven with the story created.
First sentence: "The first is hidden high in a mahogany bookcase."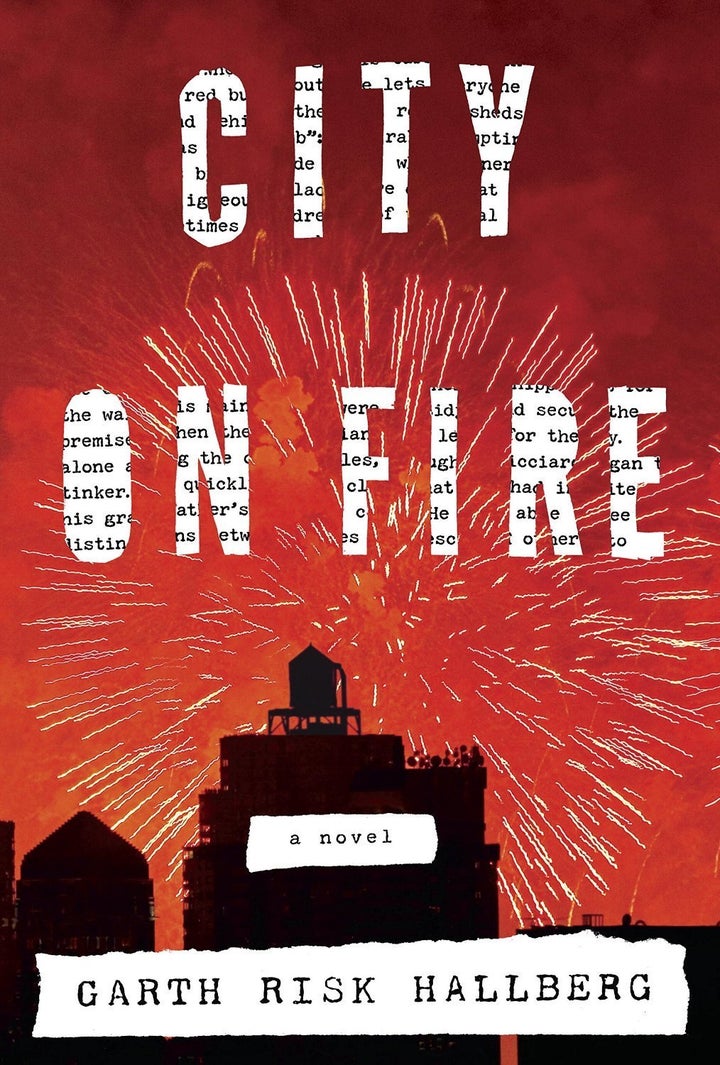 City of Fire by Garth Risk Hallberg
An ambitious debut epic, perfect for readers who love the many-layered, engrossing novels of Donna Tartt, City of Fire revolves around the famous New York City blackout of 1977, and how it sets the lives of its cast of characters spinning into new paths.
First sentence: "In New York, you can get anything delivered."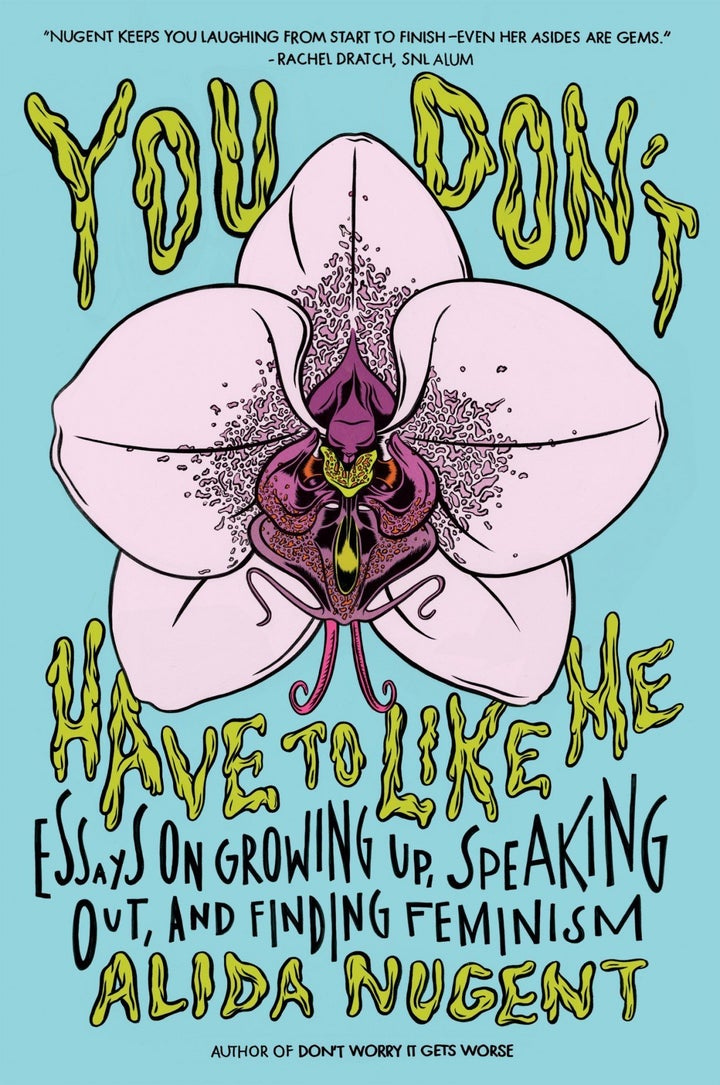 You Don't Have to Like Me by Alida Nugent
You don't have to like Nugent, but critics adored her first book, Don't Worry, It Gets Worse, and the follow-up book of essays looks to be just as laugh-out-loud funny.
First sentence: "When someone announces she is pregnant, a number of questions are thrown her way: What is a soft cheese and why can't you eat it? Do you miss alcohol? Have you heard of our Lord and Savior Jesus Christ? Can I somehow avoid giving you my seat on the subway while still maintaining that I am a good person? (NO.) Are you worried it's going to pop out of you like an alien? Do you miss sushi? And, of course, the classic, Do you want a boy or girl?"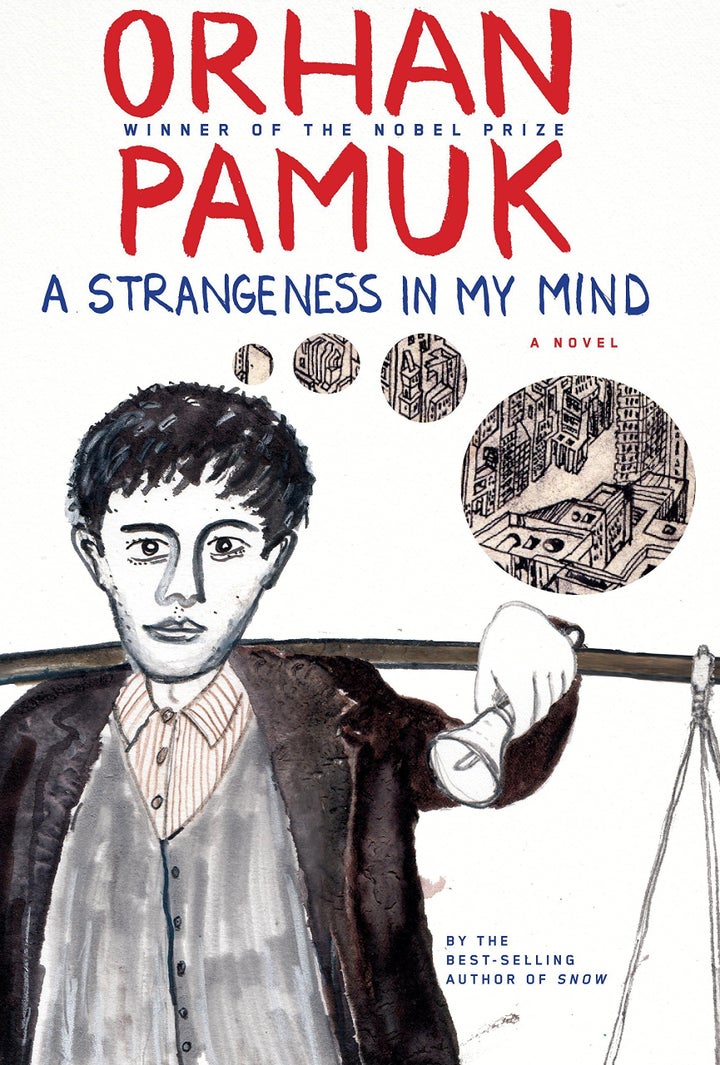 A Strangeness in My Mind by Orhan Pamuk
Pamuk's latest promises to be as heart-wrenching and dream-filled as his earlier works. An Istanbul street vendor observes and reflects on his city while pining after a mysterious object of infatuation.
First sentence: "This is the story of the life and daydreams of Mevlut Karatas, a seller of boza and yogurt.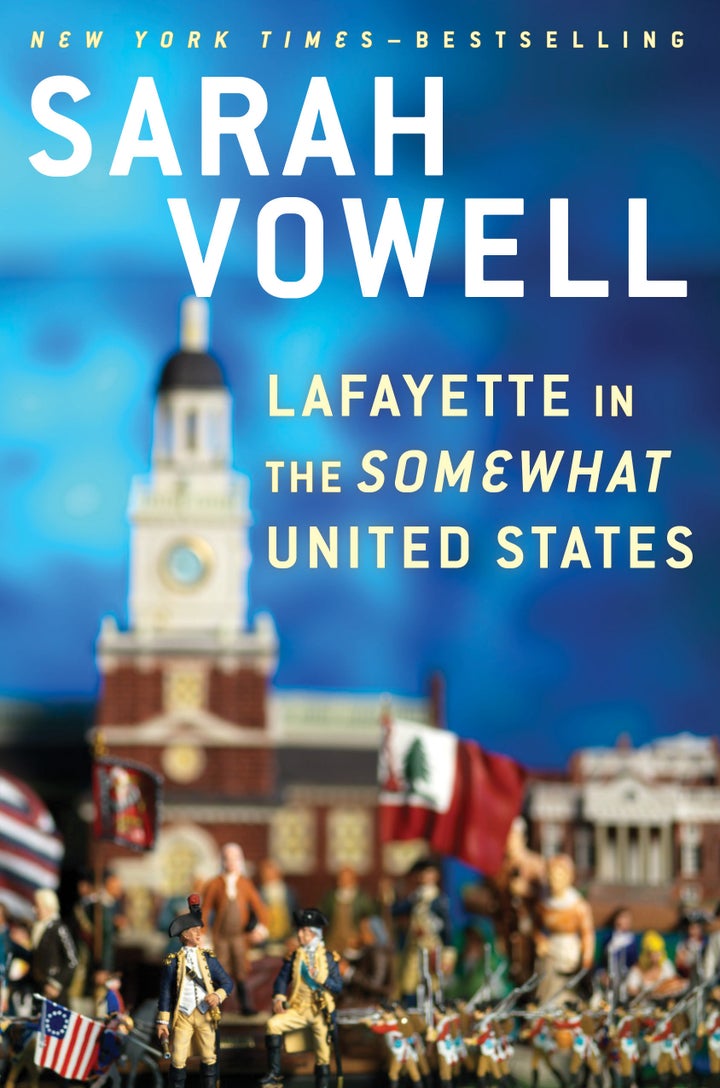 Lafayette in the Somewhat United States by Sarah Vowell
For those who shy away from doorstop-sized tomes of dry historical documentation, Vowell's rollicking, sly humor is the perfect spoonful of sugar to down with her intensive research and historical insight.
First sentence: "How did the Marquis de Lafayette win over the stingiest, crankiest tax protesters in the history of the world?"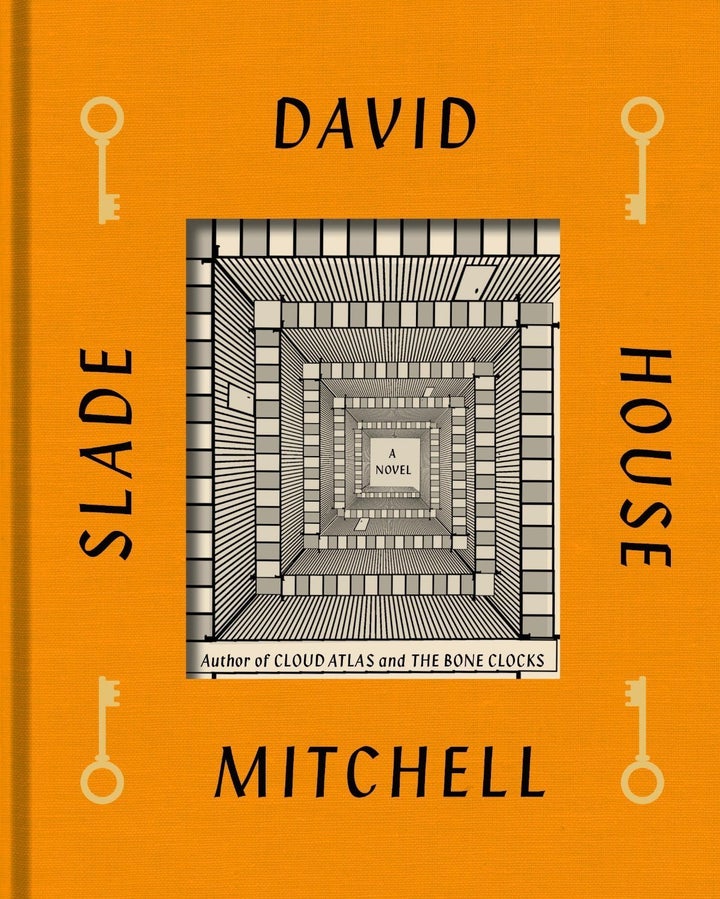 Slade House by David Mitchell
The author of such "episodic, polyphonic head-mangler[s]" as Cloud Atlas and The Bone Clocks takes a slight breath this fall with a much slimmer novel that arose from a Twitter story called "The Right Sort." But don't worry, his trademark uncanny elements and world-building will be on display.
First sentence: "Whatever Mum's saying's drowned out by the grimy roar of the bus pulling away, revealing a pub called The Fox and Hounds."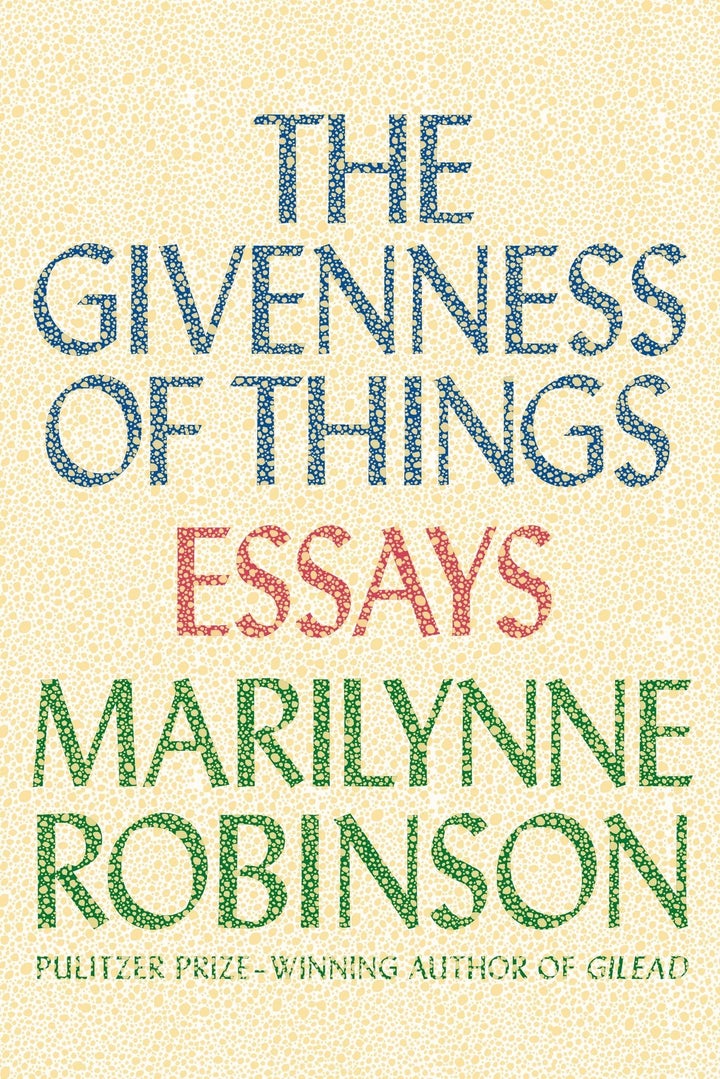 The Givenness of Things: Essays by Marilynne Robinson
Essay collections are having a bit of a moment these days, and Robinson is a master of the form, turning her keen mind to such sweeping and profound subjects as what it means to be human, the nature of grace, and Christian theology.
First sentence: "Humanism was the particular glory of the Renaissance."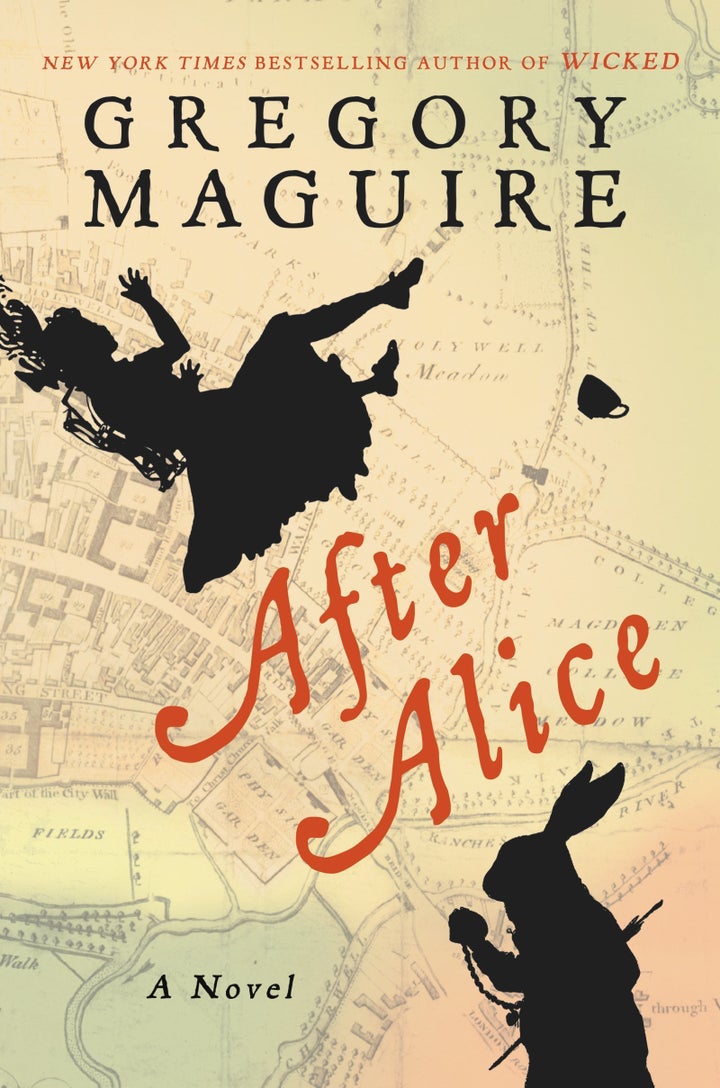 After Alice by Gregory Maguire
If the name "Gregory Maguire" sounds familiar to you, it's probably because he wrote the seminal retelling of The Wizard of Oz known as Wicked -- and now he's turned his formidable attentions to Alice in Wonderland.
First sentence: "Were there a god in charge of story -- I mean one cut to Old Testament specifics, some hybrid of Zeus and Father Christmas -- such a creature, such a deity, might be looking down upon a day opening in Oxford, England, a bit past the half-way mark of the nineteenth century."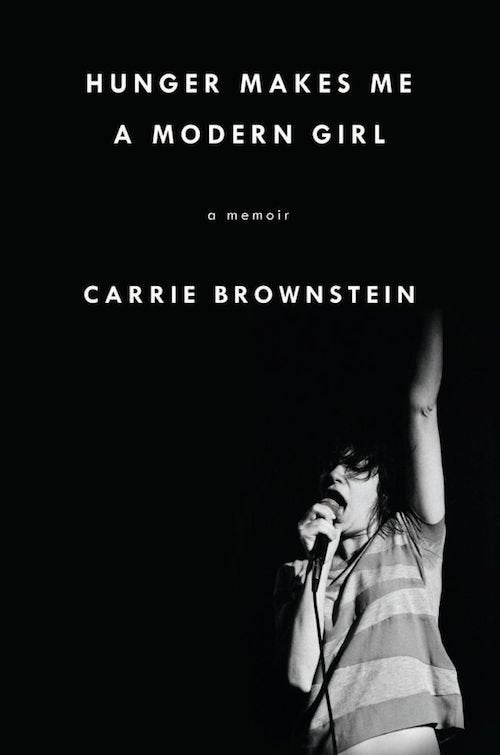 Hunger Makes Me a Modern Girl by Carrie Brownstein
First the Pacific Northwest, then the world. Sleater-Kinney guitarist and "Portlandia" co-creator Carrie Brownstein's reflections on performance and community will move and shake you.
First sentence: "I only wanted one thing on tour: to slam my hand in a door and break my fingers. Then I would go home."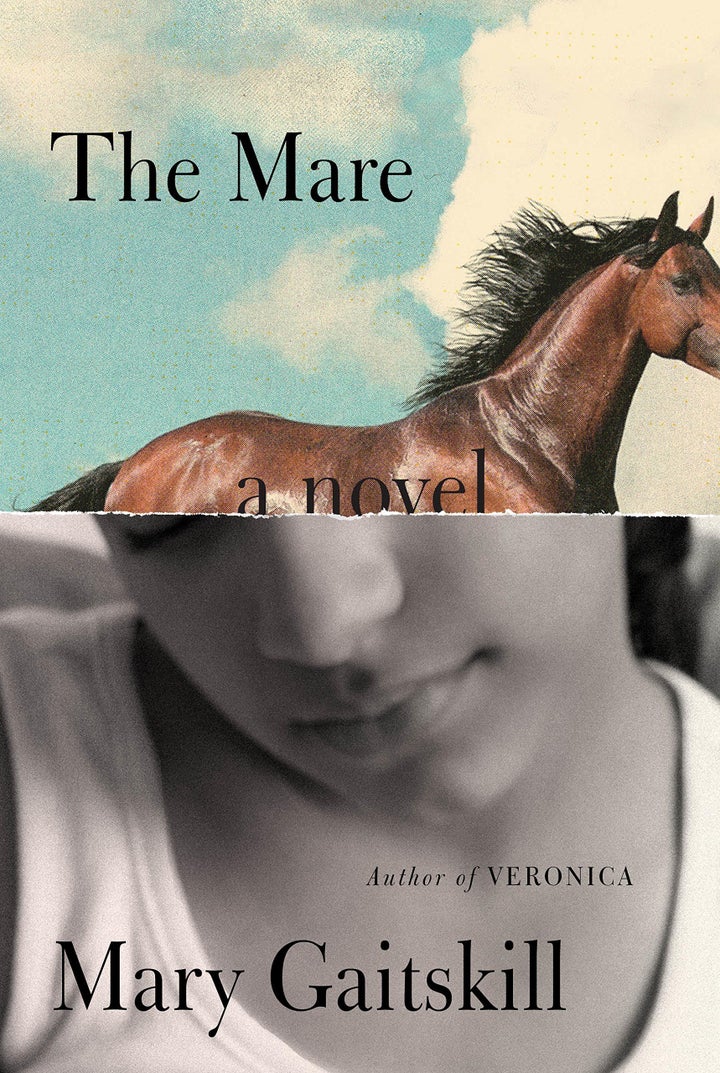 The Mare by Mary Gaitskill
The plot of Gaitskill's latest sounds uncomfortably similar to cheesy films like "The Blind Side," but in this brilliant author's hands, the tale of overcoming racial divides, "making a difference," and new chances will be worth a read.
First sentence: "That day I woke up from a dream the way I always woke up: pressed against my mom's back, my face against her and her turned away."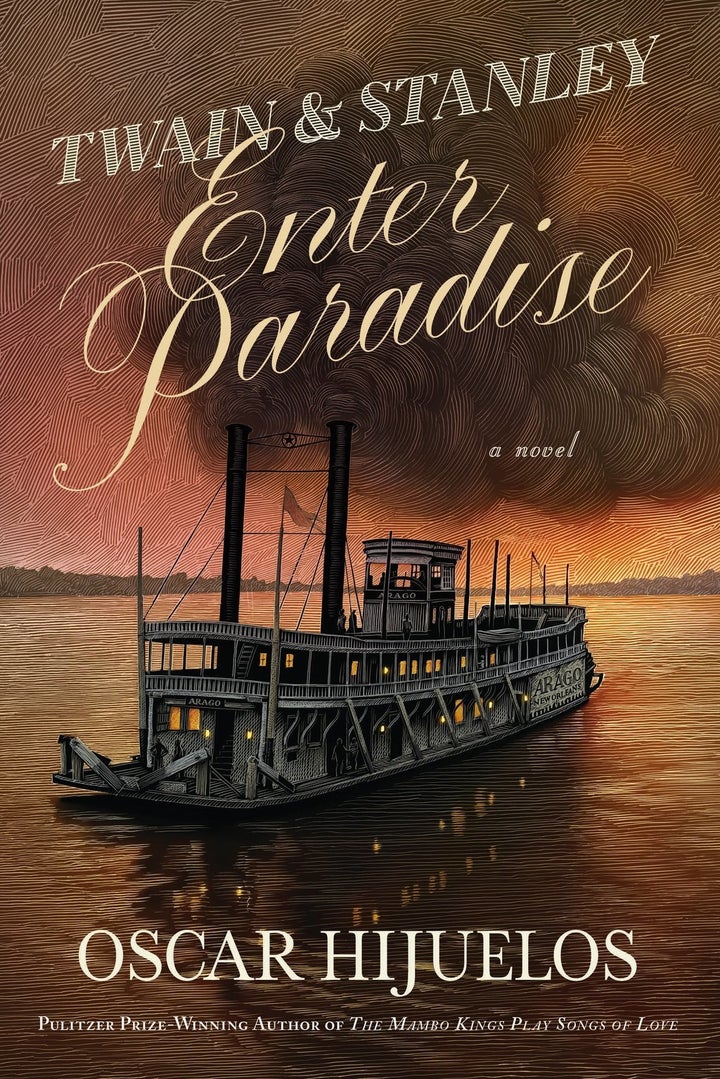 Twain & Stanley Enter Paradise by Oscar Hijuelos
The final masterpiece by the Pulitzer-Prize-winning writer, which is now being published two years after his death, fictionalizes the little-known friendship between Mark Twain and explorer St. Henry Morton Stanley -- Twain fans, get ready.
First sentence: "In an 1889 engraving for the frontispiece of London Street Arabs, Dorothy Tennant is posed in profile, her jewelry-laden left hand just grazing her plumpish chin."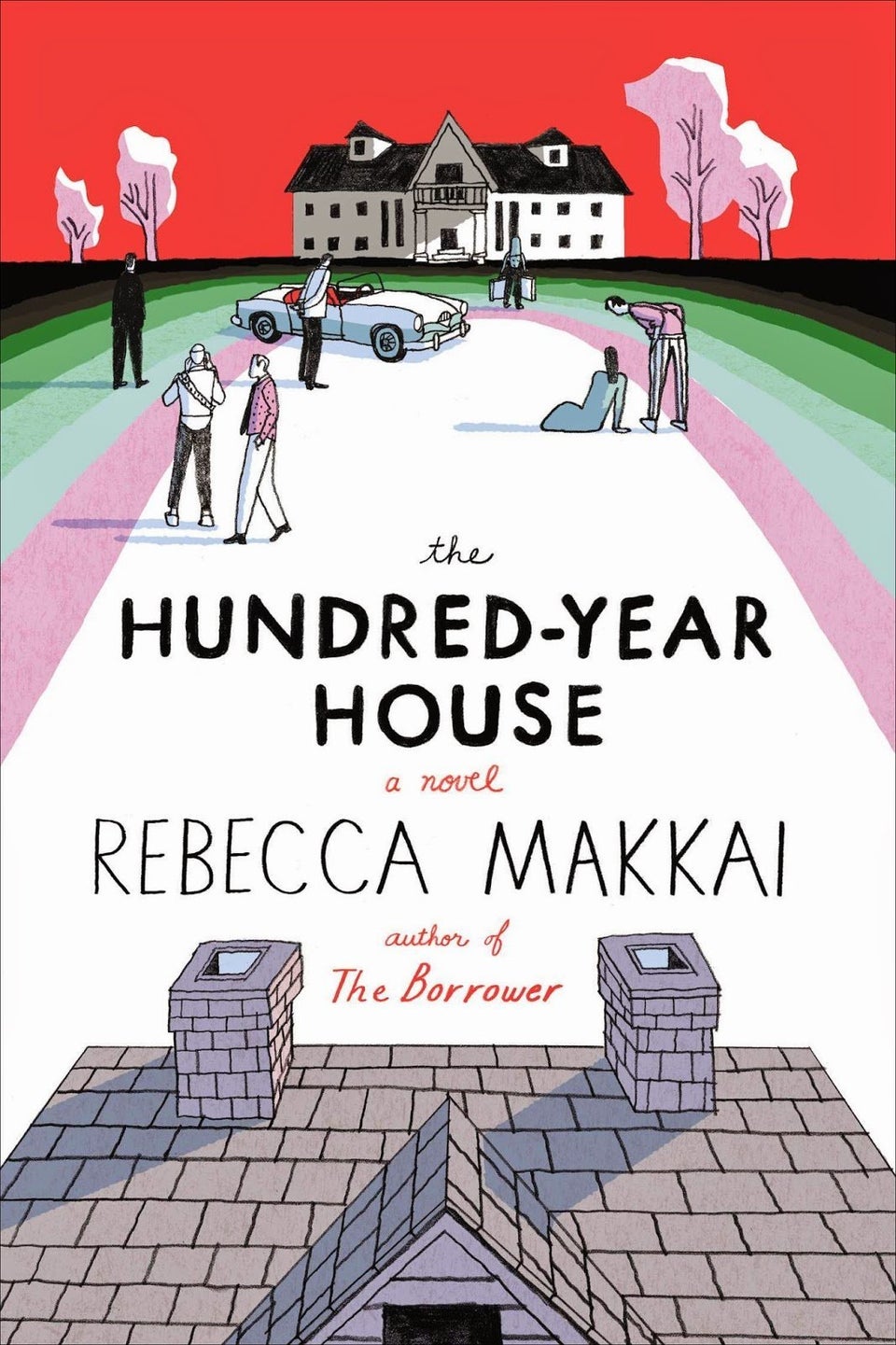 8 Books By Women You Should Definitely Read
Related
Popular in the Community