With Halloween falling on a Saturday this year, there were many parties from Thursday through Saturday. I attended Halloween parties with my children, in which the parents might have had the most fun. I attended adult-only parties that lasted long after I retired for the evening. What was great about these BYOB parties, is that there were so many wines to try. What was bad about those parties is that, often, many people brought wine "tricks" instead of "treats" and then it took two Snickers bars to get the taste out of my mouth.
I pride myself in taking wines that party-goers may not be familiar with, but most importantly, wines they will enjoy. At these holiday gatherings, it is my goal to taste all of the wines that I have never had before. I only pour about an ounce because I never want to be labeled the "tipsy" mom at the party. To remember the names of the wines, because I am the President of the CRS Club (Can't Remember Sh!t), I took pictures of the labels.
I strongly recommend buying each of the wines listed below to enjoy at home or even take to your next holiday party.
Treats that I took to Halloween parties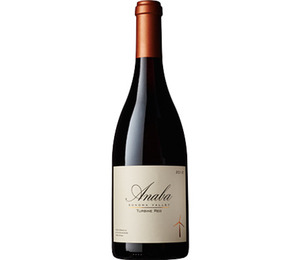 2012 Anaba Turbine Red $25.00 - I love blends and the Grenache, Syrah and Mouvedre (GSM) blend is growing in popularity here in the states. The GSM wines that I've tried have not always made me smile, but the Anaba Turbine is clearly a "winner". The soothing aromas of black cherries, vanilla and smoke were evident upon uncorking. It has a smooth, velvety texture, which is sometimes lost in GSM blends. The best part is that the taste remained on my palette after I had swallowed. Yummy!
2010 Biltmore Estate Chateau Reserve $25.00 - I must confess that my experience with wines from North Carolina is limited. However, I had tried the 2010 Biltmore Estates sparkling in the past and was not overly impressed. However, the 2011, is something quite different, and in a good way. The most noticeable improvement is that the little, energetic bubbles lasted far longer than in the 2010. The taste is dry, balanced and fruity. The price point might seem high for a North Carolina sparkling, but after one glass you'll forget about the price and look forward to the next glass - or bottle.

2013 Kendall-Jackson Vintner's Reserve Chardonnay $12.00 - Kendall-Jackson is a winery that everyone's heard of. Whenever I go to a party and I'm not sure if we will be drinking wine out of plastic cups as we walk the kids up and down the streets, my go-to wine is KJ Vinter's Reserve Chardonnay. You can't go wrong. It's festive, fruity and full-bodied. It doesn't have that classic Chardonnay "bite" that can be a real turn-off. If you didn't know any better, you'd assume it cost more that $12, except for the twist-off cap that I despise on all wines!
Tasty TREATS that I enjoyed over the Halloween weekend:
OZV Old Vine Zinfandel $10 - As I rushed out the door to begin another trek up and down steep Los Angeles streets to chaperon kids, as they ran door to door for candy they are NOT going to finish, I quickly poured a half of a glass of OZV Old Vine Zinfandel. After one sip, I was scheming how I could sneak away from the pack and go back to pour a full glass. This wine was smooth and velvety. It was full-bodied, and complex, yet not intimidating. After one hour of trick or treating, I returned back to the party house to learn that the bottle was empty. Although disappointed, I took a picture of the label and looked it up as soon as I returned home. To my surprise and excitement, the wine is only $10. If you can find this wine go out and buy a few bottles. It's definitely on my "best-bargains" list.
2012 Sofia Chardonnay $14 - This Chardonnay is from the Francis Ford Coppola family of wines. The aroma has a burst of lemon, apple, pear and melon. It's surprisingly tropical and crisp, yet not overly oaky. It's great for an evening, white wine. There's an air of elegance in the wine. Maybe it's pretty, feminine bottle.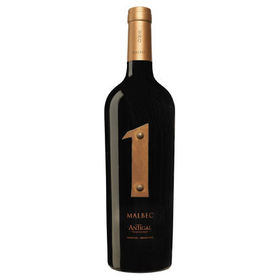 2010 Antigal Malbec Uno $14 - I've been drinking this amazing Malbec for four years and it never disappoints. I was so happy to see it on the "community wine" table. The bottle is strong, sexy and attention-grabbing, just like the wine inside. The intense red color matches perfectly with the aromas of wild berry and dark plum. The flavor lingers on your tongue for a long, enjoyable time. This Malbec is great with steak but it was also amazing with a Hersey's chocolate candy bar - with nuts of course.
Related