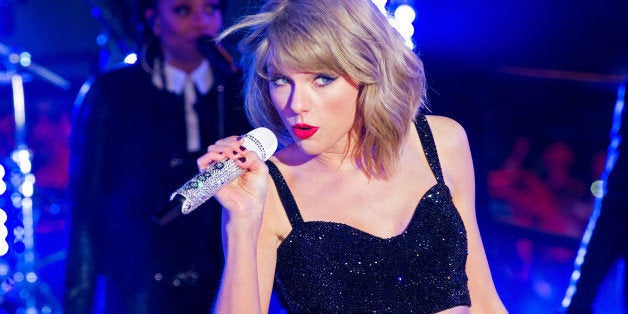 We all aspire to do great things this new year but sometimes we need that extra inspiration. Whether you're starting new, going through a tough time, or are somewhere in between, here are five songs to get you in the right mood for this new year.
1. Jessie J - Masterpiece (2014)
The song was released late in 2014, but it definetly is the way to start 2015. This is just the first verse:
So much pressure, why so loud?
If you don't like my sound you can turn it down
I got a road and I walk it alone
Up hill battle I look good when I climb
I'm ferocious, precocious, I get rigadocious
I'm not gonna stop, I like the view from the top
2. Taylor Swift - Shake It Off (2014)
If you had a bad day, shake it off. If there is something wrong, shake it off. If you just want to have a good time, shake it off. This song will definitely help you get in the right state of mind when things don't go a certain way.
3. Fall Out Boy - Centuries (2014)
Pete Wentz explained the song's meaning to Kerrang! (a UK based music magazine) : "'Centuries' is the idea that you've got to get back up... That anyone can become a legend. It's likeThe Wizard Of Oz - there's nothing special about you and to you believe there is. You are the engine and 'Centuries' is just meant to be the gasoline that let it rip! You have the chemical make of greatness, and this is just a recipe to put the chemicals in the right order. It's meant to be the alarm that wakes you up for the best day of your life."
4. Beyoncé - ***Flawless ft. Chimamanda Ngozi Adichie (2014)
This is the song you need to get ready with. This is the anthem meant to remind you of just how incredible you are. Think this song is too feminine for you. Well don't worry. Try listening to this song below.
5. Mark Ronson - Uptown Funk ft. Bruno Mars (2014)
What are some songs that put you in a good mood? Comment below!
Popular in the Community