Kaci Kullmann Five, chair of the Norwegian Nobel Committee, announced the prize.
"The quartet paved the way for a peaceful dialogue between the citizens, the political parties and the authorities and helped to find consensus-based solutions to a wide range of challenges across political and religious divides," she added. "The broad-based national dialogue that the quartet succeeded in establishing countered the spread of violence in Tunisia, and its function is therefore comparable to that of the peace congresses to which Alfred Nobel refers in his will."
"I want to offer my heartiest congratulations to the quartet for their national dialogue initiative and their continuous efforts throughout this difficult time," Mustapha Ben Jaafar, the former president of Tunisia's National Constituent Assembly, told HuffPost Tunisia. "This is an opportunity for me to express my pride in belonging to this country. I am proud to be Tunisian, proud to have supported the quartet and proud of our Constitution."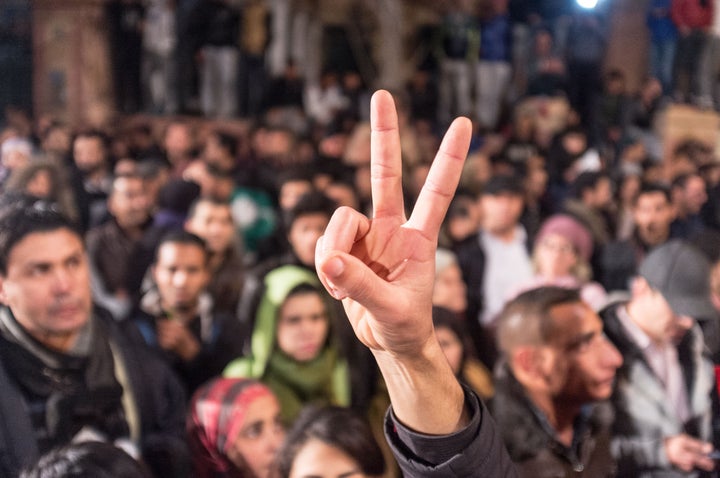 Ali Zeddini of the Tunisian Human Rights League shared his pride about the award with HuffPost Tunisia. "This proves that dialogue allows us to overcome our most complex challenges. It's sending a message to our neighbors that are plagued by violence, namely Libya and Syria." 
"My thoughts go to the martyrs of the revolution, Chokri Belaïd, Mohamed Brahmi and all other victims of terrorism," he added.
"We are proud that our efforts have been acknowledged -- both the quartet's efforts and those of the Tunisian people. This reward belongs to the people," Belgacem Ayari, executive member of Tunisia's General Labour Union, told HuffPost Tunisia.
"This is yet another indication of Tunisia's exceptionality. We're hoping that this can now translate into democratic transition with greater social and political stability across the region," he added.
The Nobel Memorial Prize in Economic Sciences will be awarded on Monday.
PHOTO GALLERY
Famous Nobel Peace Prize Winners
REAL LIFE. REAL NEWS. REAL VOICES.
Help us tell more of the stories that matter from voices that too often remain unheard.