Just days before the final round of Oscar voting is set to begin, this year's illustrious nominees gathered at the Beverly Hilton for the annual luncheon that serves as one of the final gatherings where everyone is a winner. Monday's three-hour event, which featured cocktails, mingling and flashbulbs galore, brought more than 150 nominees together in a meet-and-greet with voters. Deadline.com's report indicates Clint Eastwood, Oprah Winfrey (a nominee for producing "Selma"), Steve Carell, Julianne Moore, Bradley Cooper, J.K Simmons, Eddie Redmayne and Michael Keaton all earned hearty applause during the roll call that invites attendees to join the stage for the group picture. Mark Ruffalo, Benedict Cumberbatch, Keira Knightley, Meryl Streep and "Birdman" director Alejandro González Iñárritu were absent, but see if you can spot your favorite nominees (and host Neil Patrick Harris) in the class photo below: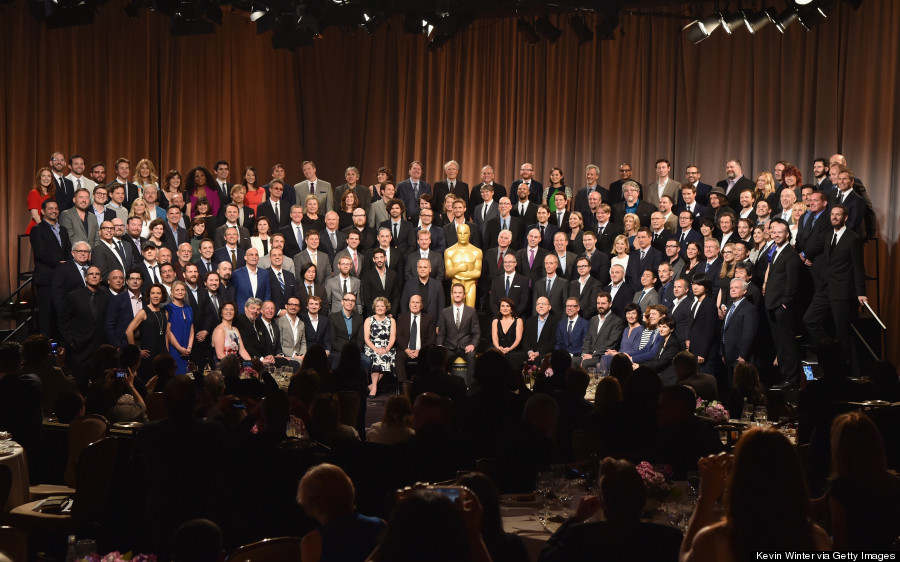 Seated: Kristina Reed, Ian Hunter, David Lancaster, Mat Kirkby, Christopher Hees, Graham Annable, Bonnie Arnold, Robert Duvall, host Neil Patrick Harris, Elizabeth Yianni-Georgiou, Richard King, Gregg Rudloff, Barney Pilling, Aneta Kopacz, Emma Stone, Jason Blum, and Mathilde Bonnefoy.
First Row: Ronan Blaney, Ellen Goosenberg Kent, Cathleen Sutherland, Gary Dennis Liddiard, Jr., Russell Earl, Teddy Schwarzman, Nicolas Aithadi, E Max Frye, Ben Wilkins, Dice Tsutsumi, J. Christian Jensen, Julien Feret, Dirk Wilutzky, Andrew DeCristofaro, Dan Gilroy, Keven McAlester, Oded Binnun, Robert Kondo, Anthony Stacchi, Jeremy Dawson, Aaron Glascock, Hu Wei and Bub Asman.
Second Row: Daniel Sudick, Gary Fettis, Gregg Alexander, Brent Burge, Gregg W. Landaker, Ido Ostrowsky, Erik Winquist, Patrick Osborne, Adam Stockhausen, Craig Mann, John Lesher, Tim Crosbie, Robert Yeoman, Paul Franklin, Hans Zimmer, Travis Knight, Rosamund Pike, Jason Hall, Tomm Moore, Laura Poitras, Daniel Barrett, Helen Estabrook, Yoshiaki Nishimura, and Isao Takahata.
Third Row: John T Reitz, James Lucas, Andrew Lockley, Thomas Curley, Mihal Brezis, Peter Morgan, Felicity Jones, Jonathan Fawkner, Colleen Atwood, Robert Lorenz, Michael Keaton, Jóhann Jóhannsson, Armando Bo, Andrey Zvyagintsev, Damián Szifron, Roy Conli, Jeremy Kleiner, Torill Kove, Dan DeLeeuw, Rory Kennedy, Joel E Cox, Hugo Guinness, Diane Warren, Bill Corso, Stefan Eichenberger, Nora Grossman, Alan Robert Murray, Talkhon Hamzavi, and Michael Lennox.
Fourth Row: Alexander Dinelaris, Juliano Ribeiro Salgado, David Rosier, Bennett Miller, Reese Witherspoon, Anthony McCarten, Jason Canovas, Maria Djurkovic, Morten Tyldum, Pawel Pawlikowski, Suzie Davies, Sandra Adair, Bradley Cooper, Charlotte Watts, Lisa Bruce, Tom Cross, Common, Graham Moore, Mark Coulier, Bryan Grill, Frank A Montano, Eddie Redmayne, Julian Raymond, Orlando von Einsiedel, Gary Rizzo, JK Simmons, Patricia Arquette, Lou Pecora, Gary D Roach, and Chris Williams.
Fifth Row: Julianne Moore, Charlie Siskel, Dan Lemmon, Shawn Patterson, Edward Norton, Laura Dern, Danielle Brisebois, Oprah Winfrey, Damien Chazelle, Joanna Natasegara, Richard Linklater, Jon Taylor, Mark Weingarten, Dana Perry, Don Hall, Clint Eastwood, Joe Letteri, Paul Young, Marion Cotillard, William C Goldenberg, Abderrahmane Sissako, Richard Stammers, Steve Carell, Dean DeBlois, Dede Gardner, Scott Fisher, Becky Sullivan, Tomasz Śliwiński, Mark Bridges, Stephane Ceretti and Andrew Lazar.
Before You Go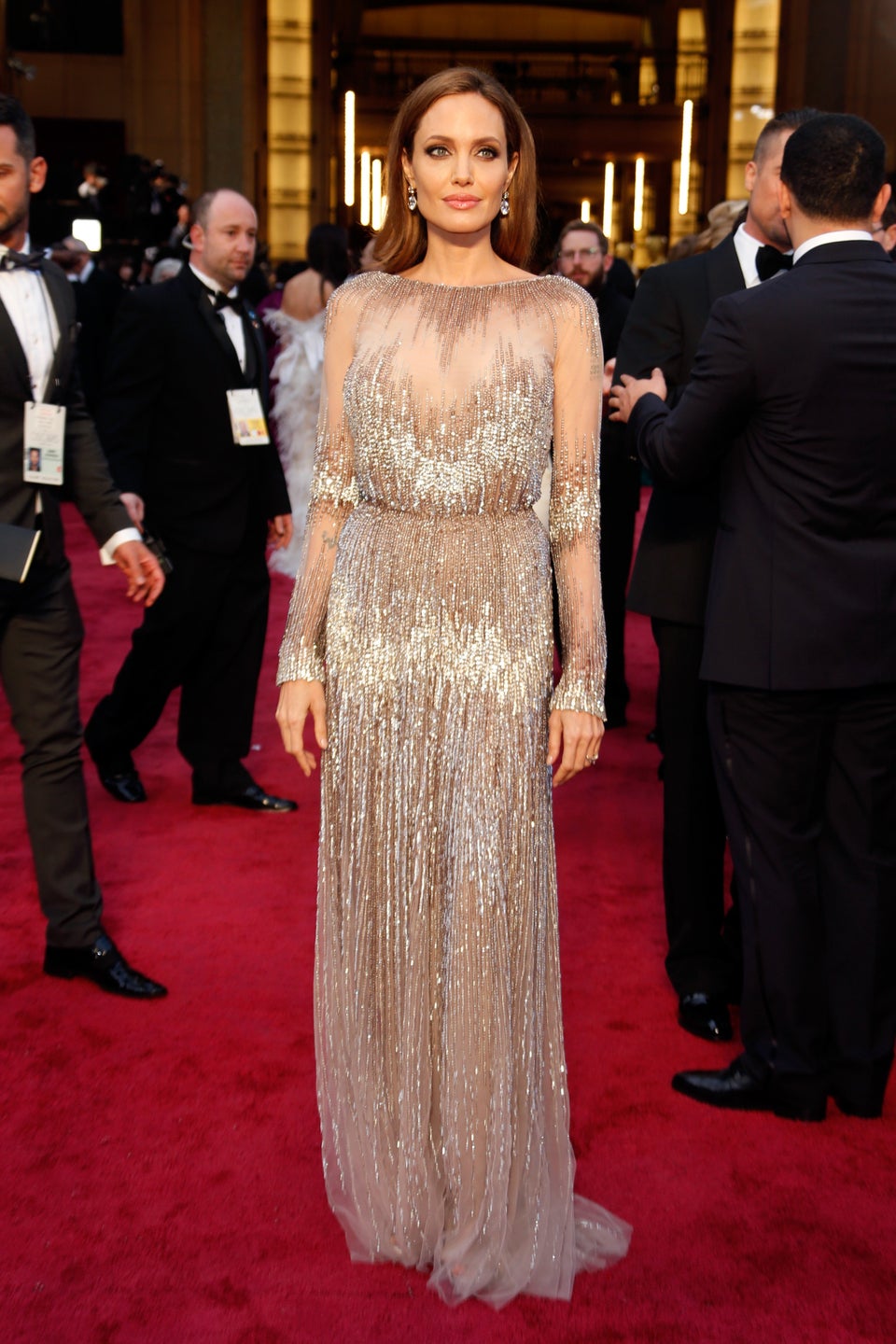 Oscars Red Carpet 2014
Popular in the Community