Mindfulness is a popular word all of a sudden, but it's really important to understand that it's not a "thing." It's not a product, gimmick or concept. It's about spending time introspectively experiencing how our own body works -- our senses, thoughts, emotions, and feelings, physical and mental impulses -- so that we can begin to use it optimally. It's biology and neuroscience; it's about the truth of being in a human body without any conditioning.
My dream is to make this kind of self-understanding a mandatory part of education. About a year ago, I opened a non-profit called Mindfulness First, and we are bringing these kinds of lessons to schools with a goal of transforming education in America. Everything improves with mindfulness; studies show it can help reduce bullying, violence and isolation while improving focus, self-regulation and self-esteem.*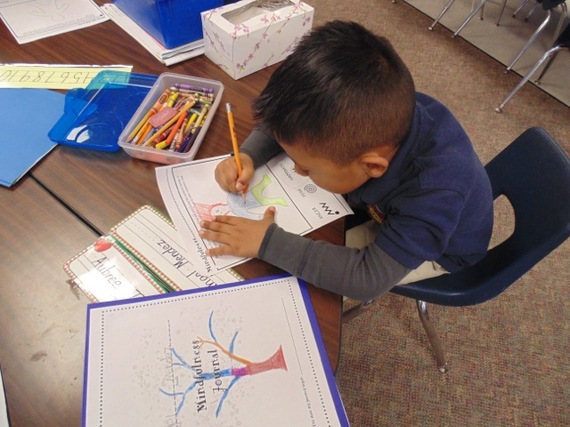 Because of the ground being gained by mindfulness, I believe that 2015 will be the year we can truly begin to evolve on purpose. Everything we need to live full, actualized lives already inhabits our bodies, but the problem is that we commonly spend a disproportionate amount of time in a reactionary state, living in the most primitive part of our brain, leaving us stuck in automated stressful or fearful behavior.** Mindfulness practices are simple methods that help us to utilize our full brain capacity, and there we find that our natural state is quite empathetic and responsive. It's a foundation for life in every way you can imagine.
Conscious evolution is our responsibility, and at this point, we have no excuse because current science points to mindful practices as providing us with a highly beneficial human user manual. Let's start by giving these skills to all children. My team is working on America's First Mindful School District here in Arizona. We're working with kids, parents, teachers and staff, and we are already seeing a difference in our community.
Will you join us in the evolution? Check us out at www.mindfulnessfirst.org.
REAL LIFE. REAL NEWS. REAL VOICES.
Help us tell more of the stories that matter from voices that too often remain unheard.