As we enter the New Year, I give thanks for 2015, which was a game changer for lung cancer. And this change is both positive and desperately needed, as lung cancer is the top cancer killer of both women and men in our country.
What we know about lung cancer is that early detection and new and targeted therapies are key to saving lives. We have seen great impact in 2015 through two significant breakthroughs: Medicare instituting coverage of lung cancer CT screening for those considered high-risk, and the development of immunotherapy drugs -- a new wave in lung cancer detection and treatment.
To appreciate the impact of these advances, it helps to know that lung cancer has extremely low awareness rates. Only 1% of women cite lung cancer as a top-of-mind cancer concern - yet lung cancer kills more women and men than any other cancer. In fact, less than half of all women diagnosed with lung cancer will be alive one year after their diagnosis. One reason lung cancer is so deadly is because it usually is not found until it has spread and is more difficult to treat. That's why greater awareness about lung cancer and screening options are important steps towards early detection of the disease and saving lives. And, it's why Medicare's coverage of lung cancer CT screening to those at the highest risk is so important!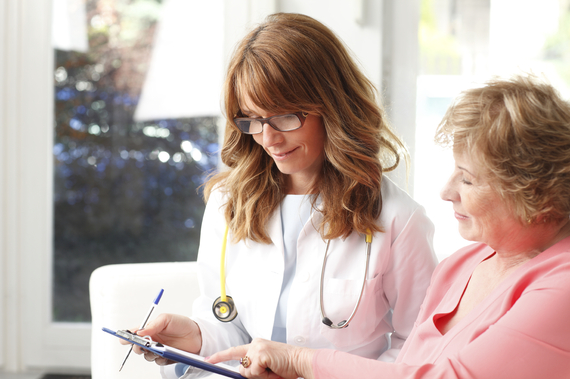 In 2015: Improved access to lung cancer screening
Annual low-dose CT screening is recommended for people who are at high risk for lung cancer, and studies show that it can reduce the number of deaths from lung cancer in both current and former heavy smokers between ages 55 to 80 by up to 20 percent.
An important win came in February of 2015 when Medicare announced it would bring the benefit of screening to approximately five million American seniors at no cost. Together with an earlier decision that requires most private insurance plans to cover screening for high-risk individuals, more lung cancer cases will be detected at earlier stages - when more treatment options are available. In fact, if only half of everyone at high risk was screened, it is estimated that we could save over 13,000 lives each year.
Access to screening is potentially life-saving for the high-risk population, but we need to find additional, effective early detection tools for people who are not in this high-risk population. We know that exposure to radon, secondhand smoke and even air pollution can increase a person's lung cancer risk. And for some, lung cancer is diagnosed even though there is no clear risk factor present. We know that more investment in research is needed to find better ways to diagnose, treat and cure lung cancer.
Advancing research
Early detection is one piece of the puzzle when it comes to changing the startling lung cancer statistics. Advances in treatment is another. Advances can have a major positive effect on how long and how well lung cancer patients are living. In 2015 alone, there were seven new lung cancer drugs approved by the U.S. Food and Drug Administration. One of these advances is immunotherapy drugs -- a new wave in lung cancer treatment that harnesses a person's immune system to fight the cancer. The numbers and types of new treatments are true progress and give us reason for hope. But we need to keep the momentum going and even increase it. With 431 people dying every day from lung cancer, we have to keep up the fight.
To address the impact of lung cancer, the American Lung Association made defeating lung cancer a strategic imperative of our organization. In the past two years, we have doubled our funding for lung cancer research, and plan to invest $10 million in lung cancer research over the next five years. We have recently announced the availability of a new research award: LUNG FORCE Research Innovation Project: Lung Cancer in Women Award. We are also advocating for increasing federal funding for lung cancer research to $300 million by 2020.
An Important Piece of the Puzzle
With greater access to screening, additional treatment options now available and even more in the pipeline, another key piece of the puzzle is awareness. Lung cancer needs to be on everyone's health radar, even if you aren't a lung cancer patient yourself. Everyone needs to know their risks, whether they are eligible for lung cancer screening today or not.
To address this need, the Lung Association launched the LUNG FORCE initiative -- designed to raise awareness about lung cancer in women, encouraging everyone to raise their voices against lung cancer and for lung health, and to call for increased funding for lung cancer research. Through these efforts, we hope to encourage everyone to know their risk, know their treatment options and support those facing the disease. Together, let's take the next big leap in 2016 towards defeating lung cancer.
Learn more and #ShareYourVoice at LUNGFORCE.org.
Related