It's going to get worse before it gets better. And unless the world takes action, it may never get better.
That's one extremely depressing takeaway from the 2016 Arctic Report Card, presented by a panel of researchers Tuesday at the American Geophysical Union conference in San Francisco.
This year's version of the peer-reviewed report, which has been produced annually since 2006, is the collaborative effort of 61 scientists from 11 countries. It paints a picture of a rapidly changing Arctic environment in which air temperatures are increasing at double the rate of the rest of the world.
"The 2016 Arctic Report Card further documents the unraveling of the Arctic and the crumbling of the pillars of the global climate system that the Arctic maintains," Rafe Pomerance, chair of Arctic 21 and a member of the Polar Research Board of the National Academy of Sciences, said in a statement.
Pomerance, who was not involved in the report card, urged governments to work together to minimize the impacts of climate change in the Arctic, which has implications for the rest of the world.
The Arctic has had its warmest year on record "by far," according to scientists: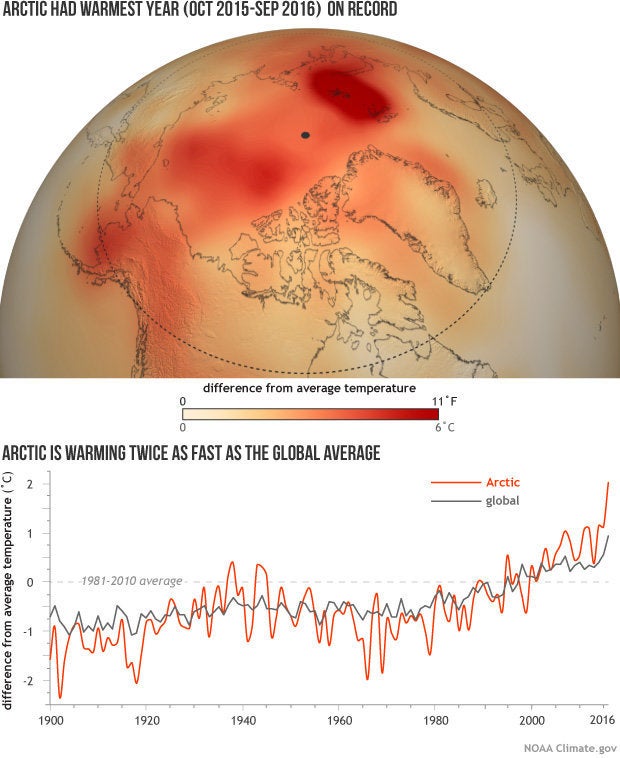 "The average surface temperature in the Arctic from January until September of 2016 was by far the highest we've observed since 1900," said Jeremy Mathis, director of the National Oceanic and Atmospheric Administration's arctic research program and co-editor of the report card. "And this is a critical point. There were record temperature highs set in January, February, October, and November of 2016."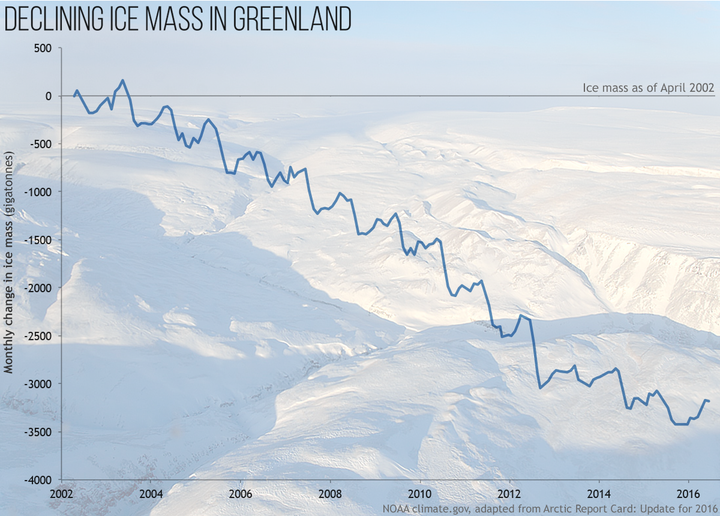 The Greenland Ice Sheet began this year's annual melting on April 10, the second-earliest date since scientists began observing it 37 years ago. By the end of April, the report states, the sheet more closely resembled the usual June melt.
Rising land temperatures also helped contribute to continued thawing of the permafrost, a deep layer of permanently frozen ground that contains roughly twice as much carbon as the atmosphere, the report says. As the permafrost thaws, that carbon is released into the atmosphere as a greenhouse gas.
While some of that carbon is reclaimed from the atmosphere by increased plant growth in the region, researchers say it isn't enough to break even.
Other "highlights" from the report:
The spring snow cover this year in the North American Arctic was the lowest since the satellite record began in 1967.
The Arctic Ocean is becoming more vulnerable to ocean acidification as the cold waters absorb increased CO2 from the atmosphere. The CO2 leads to algae and plankton blooms and destroys shelled animals, disrupting the ecosystem's delicate food chain.
An uptick in parasites in small Arctic mammals known as shrews indicate a northward shift of parasites into climates that were previously inhospitable.
Tempting as it may be to dismiss the Arctic's degradation as having little bearing on much of the world's population, that's simply not true.
"What happens in the Arctic doesn't stay in the Arctic," said Mathis, who noted Arctic communities are already having difficulty with diminished food supply "as the ice pulls back further and further from the coast."
Back when the Arctic Report Card first started, "You had to listen closely because the Arctic was whispering change," said Donald Perovich, a Dartmouth College professor who helped edit the report. "It's not whispering anymore ... It's shouting change."
Related
Before You Go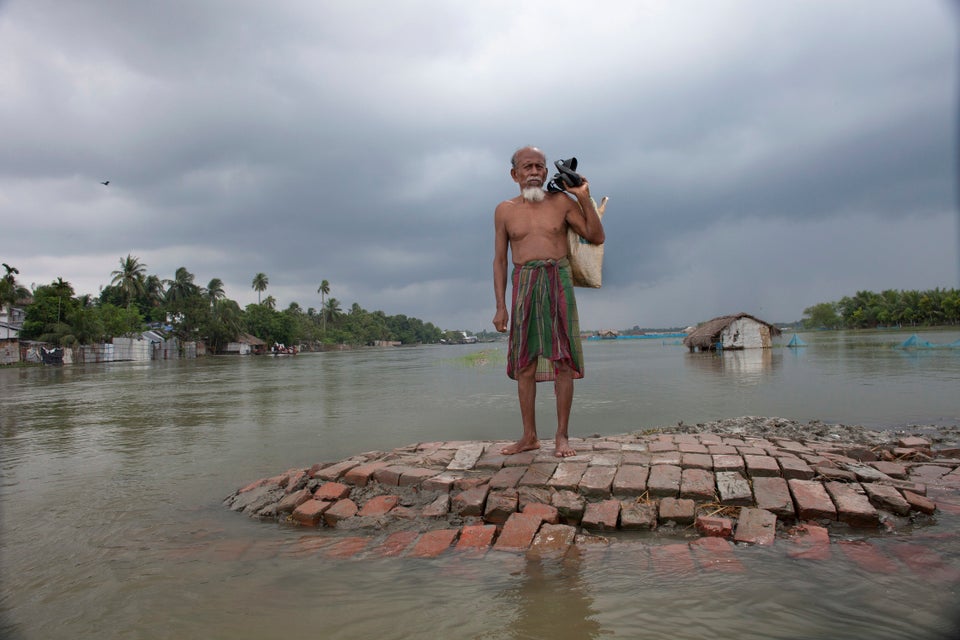 Countries Facing Greatest Climate Change Risks
Popular in the Community