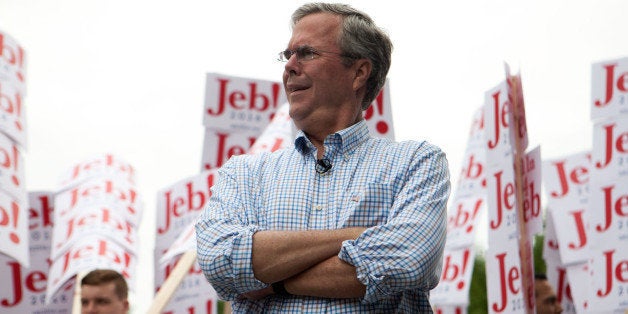 WASHINGTON -- The 2016 presidential campaign is in full swing, and as the second national campaign since the Supreme Court's 2010 Citizens United decision, it's bringing a whole new dynamic favoring wealthy donors and big-monied interests. Its main difference from the 2012 campaign -- which featured the first single-candidate presidential super PACs -- is that candidates now have tossed aside the illusion of super PAC independence.
Whereas Mitt Romney once mused that he would "go to the big house" if he attempted to tell the super PAC supporting his campaign to stop running ads attacking his opponent Newt Gingrich, candidates today are not so shy. They have openly launched, picked their staff, raised unlimited funds and even announced an intention to coordinate with both super PACs and nonprofits supporting them. (Romney's campaign in fact created his super PAC, but this was not acknowledged or reported until after his loss.)
Super PACs and other groups are ostensibly supposed to be independent from the candidates they support. In the Citizens United decision that laid the groundwork for their creation, Justice Anthony Kennedy said independent political spending could not be limited, because its independence prevented the candidate supported from being corrupted or appearing to have been corrupted. The reality of such independence, which looked flimsy at the time, is now outright risible.
Former Florida Gov. Jeb Bush set the standard for the presidential field by announcing his intent to "actively explore the possibility of running for President of the United States" by touring the country and raising money for a super PAC that will now support his campaign. Bush's lawyers determined that by stopping short of declaring his candidacy, he could freely coordinate with his Right to Rise super PAC until an official declaration of candidacy. The super PAC is expected to announce a haul of $100 million or more raised firsthand by Bush for the first six months of 2015.
Bush's direct involvement with the super PAC has not only helped it raise money, but also provided a general blueprint for his campaign and a host of material to promote him with. According to Buzzfeed, Right to Rise director Mike Murphy told a group of big donors, "[W]e actually were able to do some filming before the wall went down, so we can do excellent creative. We have some incredible stuff in the can that we shot with the governor. So we're going to be able to -- starting with digital, but expanding to advertising -- start to tell that story, to amplify his [inaudible] this summer and particularly right afterward."
Other Republicans have followed Bush in having a direct role in forming groups that can accept unlimited funds from nearly any source prior to announcing their candidacy. This includes Wisconsin Gov. Scott Walker and Louisiana Gov. Bobby Jindal, both already in the race, and Ohio Gov. John Kasich, who has not yet declared.
On Wednesday, Kasich provided direct evidence of how a candidate's early involvement with an independent group can help it out. In an advertisement released by Kasich's New Day for America, a 527 group, the governor appears in original video to address the camera -- just as Murphy hints Bush will do in Right to Rise PAC materials. Once declared, candidates cannot shoot original video or photos for a super PAC. In recent elections, candidates posted B-roll video footage online for super PACs and other groups to use.
The ability to control and raise large checks for a super PAC or any other group is limited to candidates who are not federal office holders, as congressmen and senators are bound by coordination rules even when they are not running for office. The model has already stretched down the ballot, as Florida Lt. Gov. Carlos Lopez-Cantera is raising money for his own super PAC with the help of Bush's super PAC lawyer Charles Spies ahead of announcing a Senate campaign.
Despite this disadvantage, presidential candidates running from elected federal office all have the support of super PACs or nonprofit groups and are paving new pathways of their own design in the world of unlimited money.
Sen. Marco Rubio (R-Fla.) has already taken the lead in support from a nonprofit that will not disclose its donors -- a practice known as "dark money." The Conservative Solutions Project, a 501(c)(4) nonprofit and sister group to pro-Rubio super PAC Conservative Solutions, has reportedly raised $15.8 million from undisclosed donors in the first half of 2015. The group has already spent seven figures on a television advertising buy touting Rubio's opposition to a nuclear deal with Iran.
Bush, Kasich, Jindal, former Texas Gov. Rick Perry and former Pennsylvania Sen. Rick Santorum are also associated with a dark money nonprofit group waiting in the wings to spend their undisclosed money to help them win their party's nomination. The public will likely not know who helped these candidates win the nomination -- or possibly even the White House.
The super PAC quartet backing Sen. Ted Cruz (R-Texas) is also trying a new approach of providing more independence to individual wealthy donors to shape his candidacy according to their desired messages, consultants and form of campaigning.
On the Democratic Party primary side, Correct the Record, a super PAC founded by Media Matters head David Brock, has declared an intention to openly coordinate with Hillary Clinton's campaign by citing a 2006 Federal Election Commission ruling meant to exclude blogs and other online media from campaign regulation.
The early embrace of super PACs and nonprofits by almost the entire 2016 field -- except Sen. Bernie Sanders, an independent running for the Democratic Party presidential nomination who disavows super PAC support -- has led to an early barrage of independent advertising, particularly in support of candidates looking to boost their poll numbers.
Super PACs have reported more than $3 million in independent expenditures -- spending to explicitly support or oppose a candidate -- to the FEC as of July 8. That's already far above the nearly $250,000 reported at this time in the 2012 election cycle. They will report their full finances for the first six months of the year on July 15.
The Republican primary has attracted the most attention, as groups have reported $1.8 million in expenditures. The top three spenders have been the pro-Jindal super PAC Believe Again; the pro-Perry super PAC Opportunity and Freedom PAC; and a super PAC launched by Young Americans for Freedom that is backing Sen. Rand Paul (R-Ky.). Each group has reported more than $400,000 in expenses, with Perry's group hitting $750,000.
There is little action on the Democratic side, where former Maryland Gov. Martin O'Malley is the only candidate with an actively spending super PAC. Generation Forward, run by former aides from his time as governor, has spent $78,000 to promote O'Malley and also to attack Sanders, who currently ranks second in the polls behind Clinton.
This jump in independent group spending excludes the amounts spent by both dark money groups and some 527 groups on so-called issue-based advertising. The pro-Rubio Conservative Solutions Project is in the midst of a $3.3 million cable TV ad campaign promoting the senator. A nonprofit called Foundation for a Secure and Prosperous America dropped at least $1 million in ads in early primary states attacking Paul on foreign policy issues. The pro-Jindal 527 American Future Project spent at least $224,000 on ads promoting the governor's support for "religious liberty."
The super PAC and nonprofit splurge is only just beginning. Kasich's group is about to go on air to promote his soon-to-be-announced candidacy. Rubio's dark money group plans to spend more than $20 million to promote him.
And then there's Bush's Right to Rise PAC. Anticipated as the biggest spender in the Republican primary, the super PAC has recently requested rates for air time from or filed paperwork with broadcast stations in Iowa, Arizona, Florida, Nevada, Colorado, Michigan, North Carolina, New York, Wisconsin, Minnesota and Tennessee.
Before You Go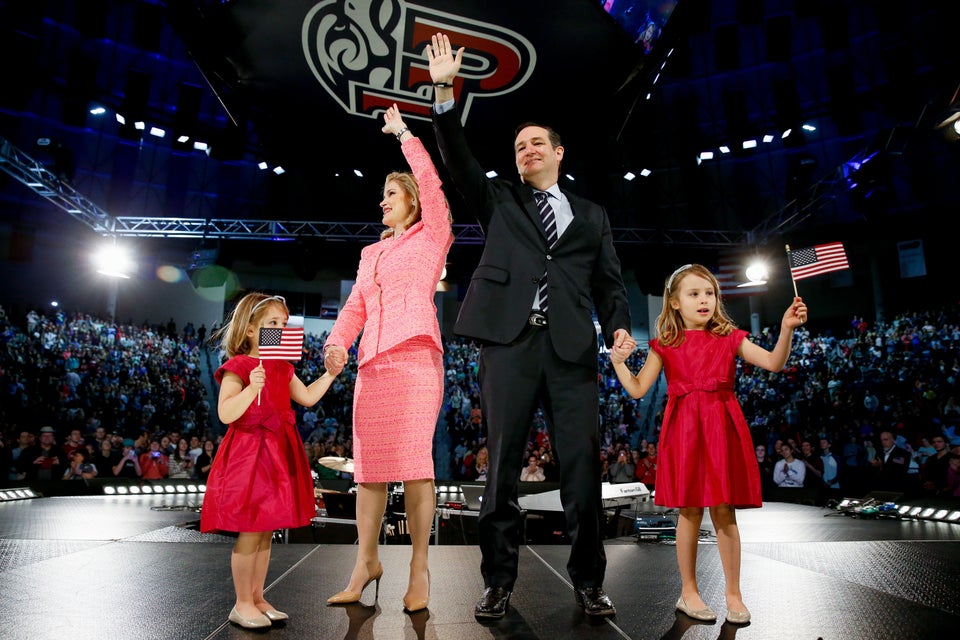 Declared 2016 Presidential Candidates
Popular in the Community