To understand consumer preferences on how they research and purchase consumer goods products, and build loyalty with the brands they trust, Salesforce Research conducted its "2016 Connected Consumer Goods Report." The survey was conducted online with the United States by Harris Poll on behalf of Salesforce with over 2,000 adult respondents. The report found:
Despite ease-of-use and lower prices when online shopping, consumers prefer shopping overall in brick-and-mortar stores.
Consumer goods companies need to understand generational gaps when determining optimal marketing channels.
Millennials lead the way when it comes to brand loyalty.
Generational gaps emerge when comparing how shoppers express their loyalty to brands:
Here are 10 key findings of the report:
1. Before purchasing a consumer goods product, consumer good purchases of all ages overwhelmingly use online product reviews (69%) to conduct their research, followed by retailers website (55%) and brand website (52%) closely behind.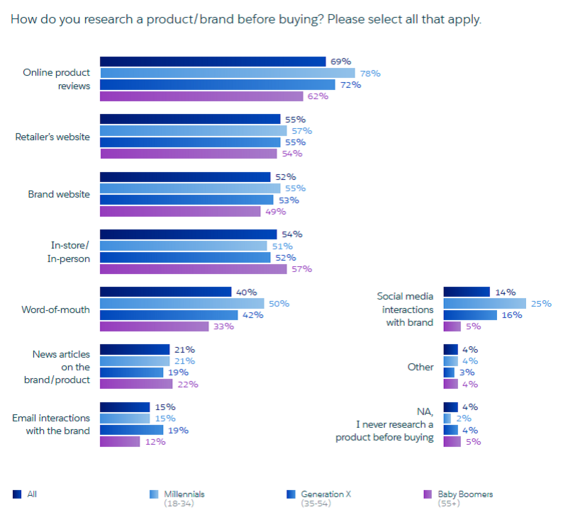 2. Millennials (ages 18-34) are five times more likely to rely on social media interactions when researching a brand (25%) as baby boomers (ages 55+) counterparts (5%).
3. Consumer goods purchasers are twice as likely to believe online reviews (31%) versus retailers/retail associates (12%) .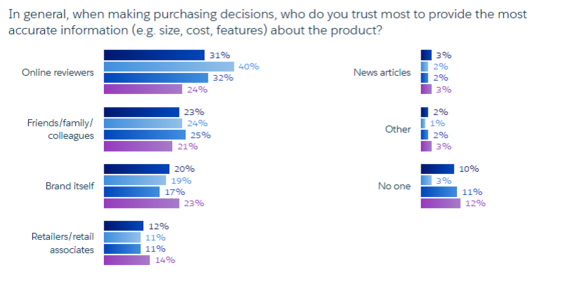 4. 49% of Baby Boomers have a negative reaction to online ads on websites and social channels as compared to 38% of millennials.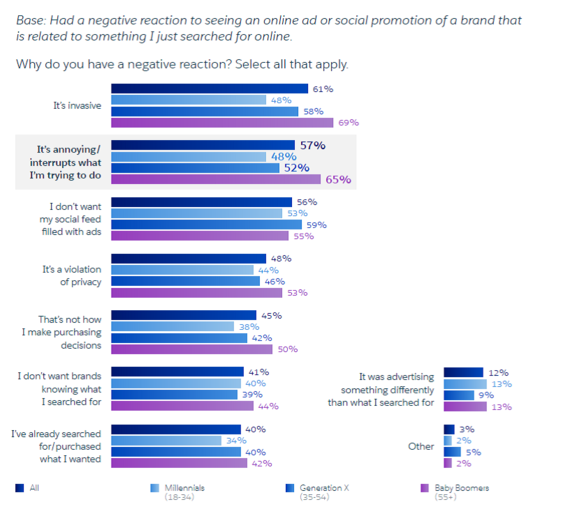 5. When purchasing consumer goods products, consumers get the best prices at online-only retailers (55%), compared to brick-and-mortar stores (28%) and directly with the brand (8%).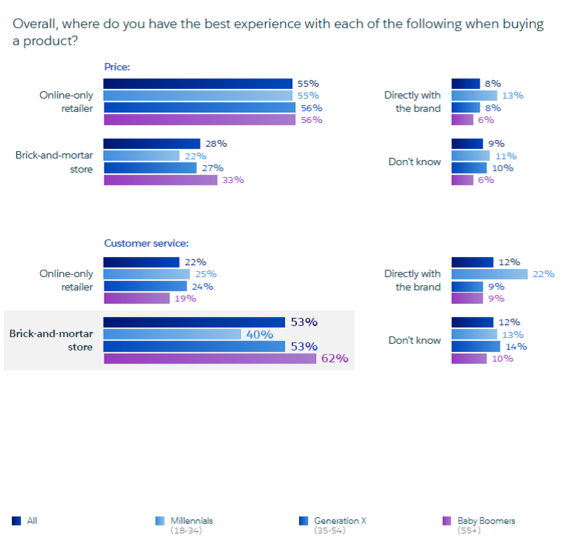 6. For customer service, brick-and-mortar stores score more than twice higher (53%) versus online retailers (22%). The potential reason for poor online customer service scores may be due to poor search experience online.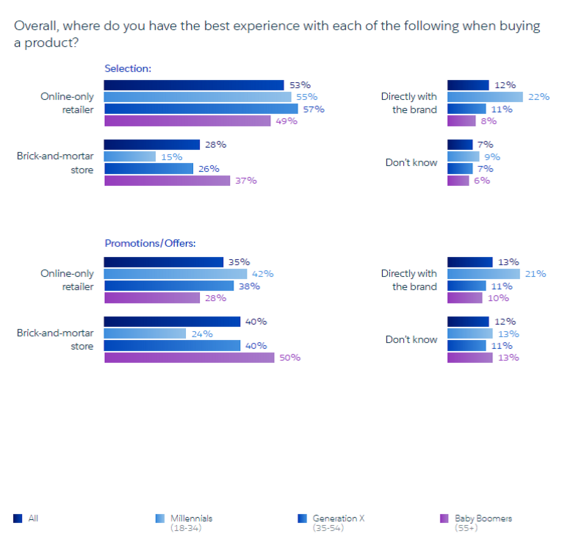 7. Price is not a factor - Consumers would still choose to shop at brick-and-mortar store (53%) compared to other options.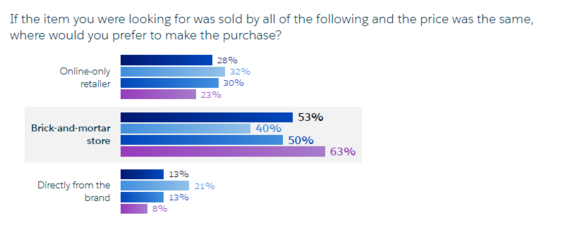 8. 41% of millennials would be willing to share personal info with a brand for exchange for more personalized service and discounts, compared to only 22% of Baby Boomers.



9. Millennials are far more likely to praise and complain about a brand publicly than Baby Boomers. But, millennials are also more likely to be a member of a brand loyalty program.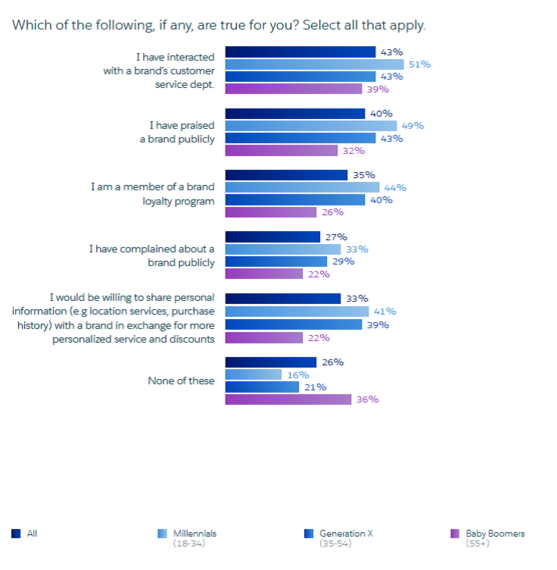 10. Consumer goods buyers join loyalty programs primarily to get better deals (74%) and service (27%), but some also do get closer relationships with brands (14%).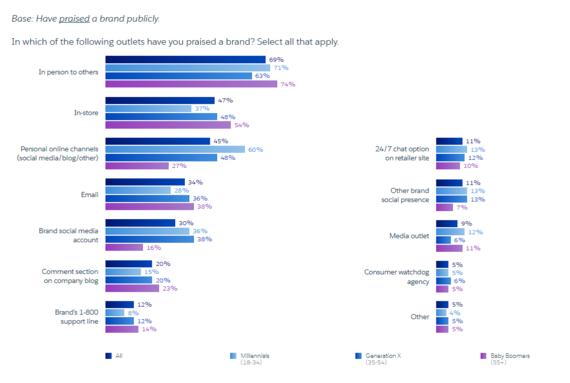 In summary, there are generation preference gaps that exists for consumer goods businesses. That said, peer and community online reviews serve as a significant source for consumer good purchasers of all ages during the pre-purchase, research period. There also exists a customer service quality gaps which the brick-and-mortar businesses have figured out and online retailers need to recognize and improve. Your brand is what people say about you when you're not in the room. Today, the web is the room and it's more social than ever. Consumer goods businesses can improve their brand, and customer loyalty, by understanding that both millennials and Baby Boomers value customer experience, pricing, and quality loyalty programs.