The journey across land and sea in search of a better life has never been deadlier. This year, a record number of migrants and refugees died on the journey to Europe, even though the total number of people who make these crossings has gone way down.
More than 5,000 lives were lost his year in the Mediterranean Sea as of Dec. 23, according to the International Organization for Migration and the U.N. Refugee Agency. That's up from 3,771 in 2015, when more than 1 million migrants and refugees crossed into Europe by sea.
But only 351,080 migrants and refugees entered Europe by sea in 2016, compared to 883,393 in 2015, the IOM added.
"The first half of 2016 saw a 37 percent increase in the number of recorded deaths and disappearances across the Mediterranean Sea, compared to the same period in 2015," an IOM study said.
The 2016 figures boil down to one death for every 88 arrivals, said William Spindler, UNHCR spokesman.
Warning: The tweet below contains graphic imagery that may be upsetting to some readers.
2016 & Smuggling
The central Mediterranean ― the stretch of sea between Libya and Italy ― was 2016's focal point. While it's been a gateway into Europe for tens of thousands of migrants over the years, the dangerous stretch of sea has grown more deadly due to the increasingly unsafe methods smugglers use to transport people.
Half of all migrants who crossed into Europe took the central Med route, Spindler said. "But between Libya and Italy the likelihood of dying is even higher, at one death for every 47 arrivals," he said.
International attention shifted from the eastern Mediterranean, the area that experienced the vast majority of crossings in 2015, when the European Union and Turkey struck a deal in March that cut off most illegal sea travel between Turkey and Greece. Turkey agreed to seal off its borders, restricting the movements of migrants and refugees, in exchange for more E.U. funding.
Arrivals to Greece fell by 98 percent as a result, the IOM said, and no deaths were recorded on this route in May and June. An average of 69 people are currently rescued daily in the Mediterranean UNHCR senior public information officer Chris Boian told The Huffington Post.
Two key factors play into the high death rate in the central Mediterranean compared to other routes: Smugglers carry people on unsafe crafts that are prone to capsizing and the journey is longer, which makes it more difficult for search and rescue boats to locate and assist sinking vessels.
"Human smugglers are using rafts and crafts that are not able to withstand [the weight of so many people]," Boian said. "They're loading those boats up way beyond capacity."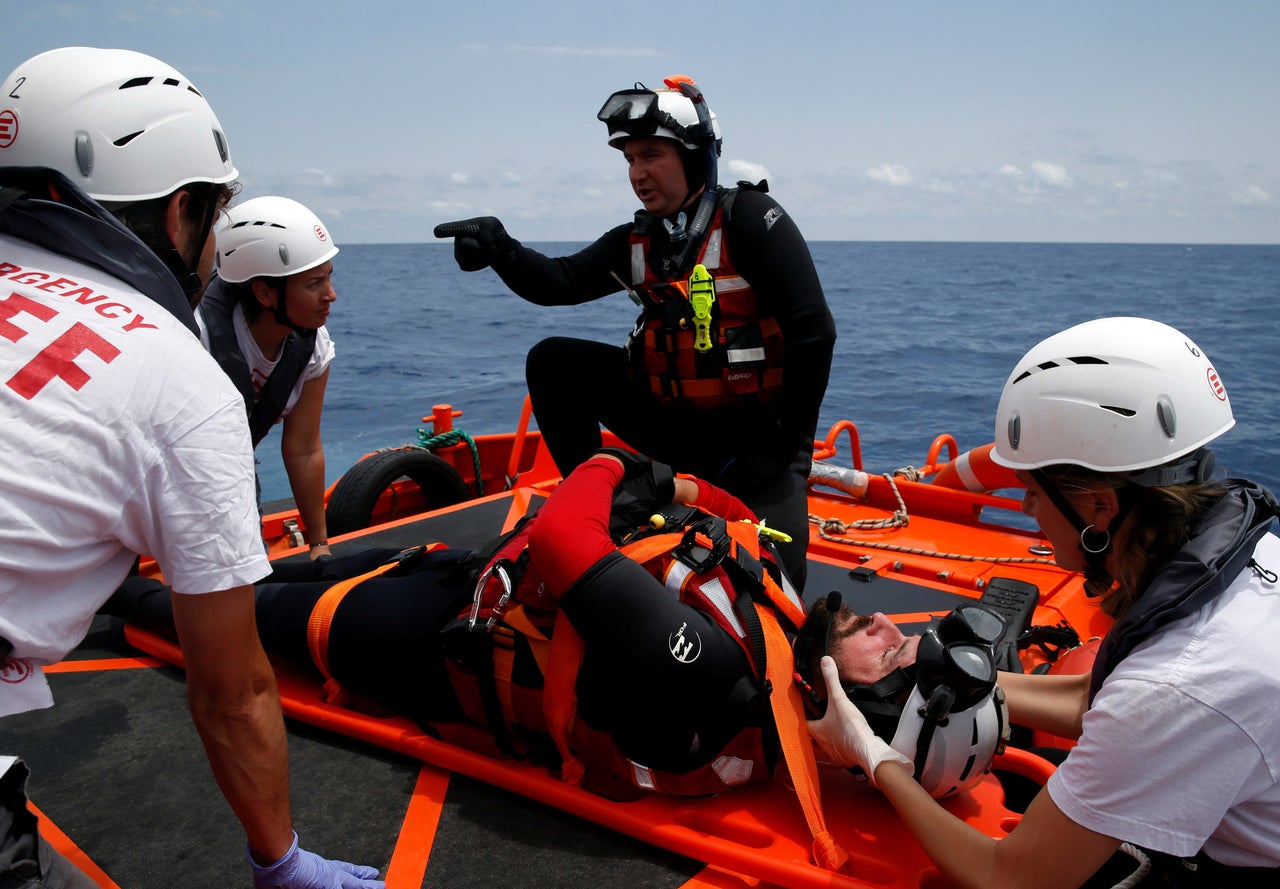 Where's The International Action?
The record death rate in 2016 casts a shadow over what could have been a year of unprecedented international action to address the refugee crisis.
The United Nations General Assembly hosted its first-ever summit on migrants and refugees in September, during which member states made commitments to tackle the issue.
President Barack Obama even convened his own leaders' summit during the General Assembly where world and business leaders came together to pledge more financial assistance to refugees.
But these grand gestures haven't translated into much progress.
"The phenomenon of refugees trying to cross the Mediterranean sea in unseaworthy crafts at night with their children is still taking place and it is a tragedy," Boian said. "It is costing lives."
In the central Mediterranean, governments and international organizations have shifted their focus to lifesaving and anti-smuggling operations, carried out through search and rescue operations.
The E.U. flotilla Operation Sophia, in action since last year, is one such example. It aims to disrupt the business model of human traffickers and smugglers, according to a European Union External Action, or EEAS, official.
It has apprehended 101 suspected smugglers and traffickers and neutralized 352 ships as of late October, the official said. But some fear that search and rescue missions fail to disrupt smugglers' networks. Instead, they simply adapt their methods to keep their lucrative business going. The Africa-Europe route and the South America-North America route generate about $6.75 billion per year for smugglers.
Destroying vessels has simply resulted in smugglers shifting from using wooden boats to rubber dinghies, which are even more unsafe," a U.K. Parliament report found. "There are also significant limits to the intelligence that can be collected about onshore smuggling networks from the high seas."
"Smugglers just use cheaper boats that are terrible quality," said Aurélie Ponthieu, a displacement specialist with Doctors Without Borders. "The people we're rescuing have said that there are still tens of thousands waiting in Libya to do the crossing."
One of the major challenges with carrying out successful anti-smuggling operations in the central Mediterranean is the inability to access Libyan waters, as boats can only enter with U.N. approval. Libya's coastguard is in tatters due to years of lawlessness, so Operation Sophia has expanded its mandate to now train members of coastguard, the EEAS official said. This training is expected to run through February 2017.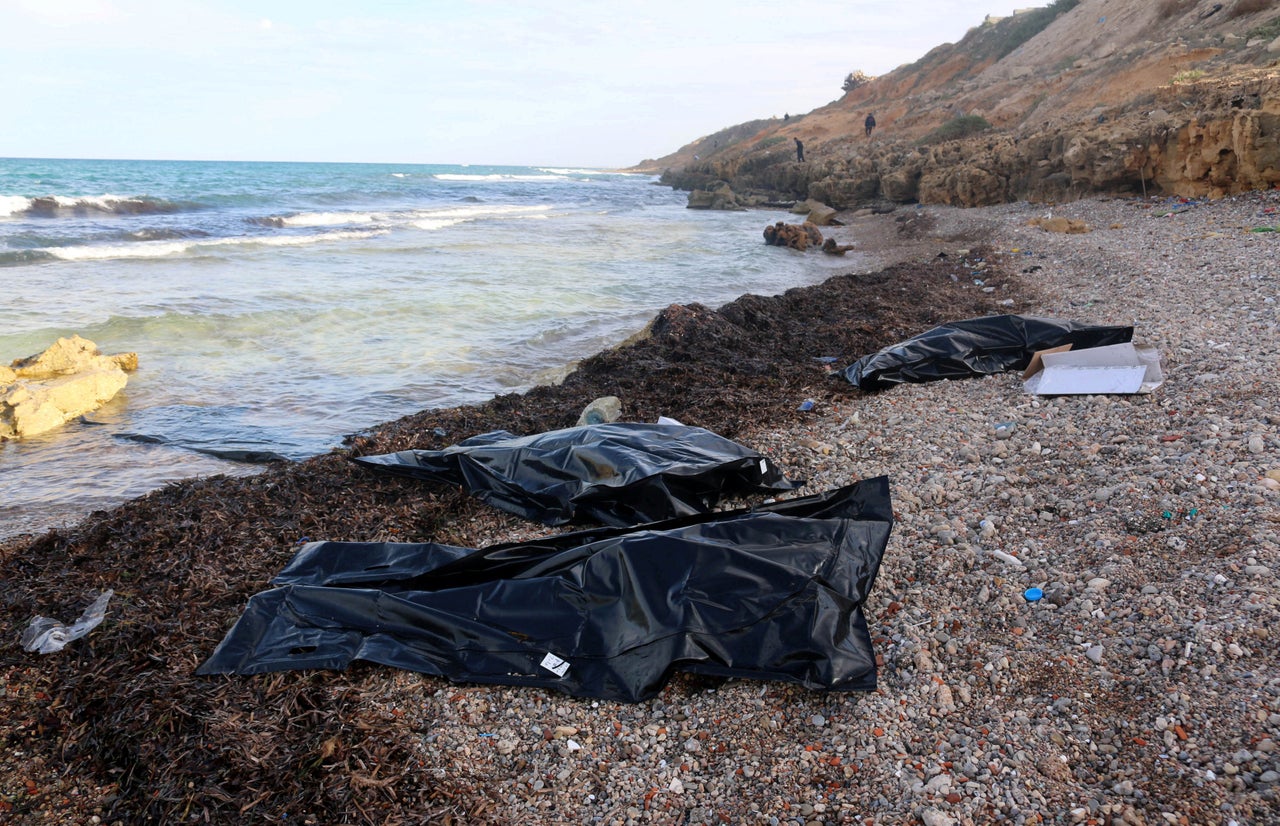 Projections For 2017
The outlook for next year remains bleak, especially because the conditions back home that force people to flee haven't improved.
The war in Syria, for example, presses on without any end in sight. War and instability in East Africa as well as in Yemen continues to create two-way migrant and refugee flows across the Red Sea. More than 100,000 people embarked on the journey to Yemen this year from the Horn of Africa, according to UNHCR, even though it's a country ravaged by conflict. That's about 13,000 more than last year.
Going into 2017, there are still about 65 million people displaced from their home: about one-third are refugees ― the highest these figures have been since World War II.
"What is missing is still a very clear, coordinated international policy vision on how the situation is going to be truly resolved," Boian said.
"When people are crossing in such large numbers all [types] of situations are going to arise and it's everybody's job to try to stop this," he added. "It's really not complicated."
Before You Go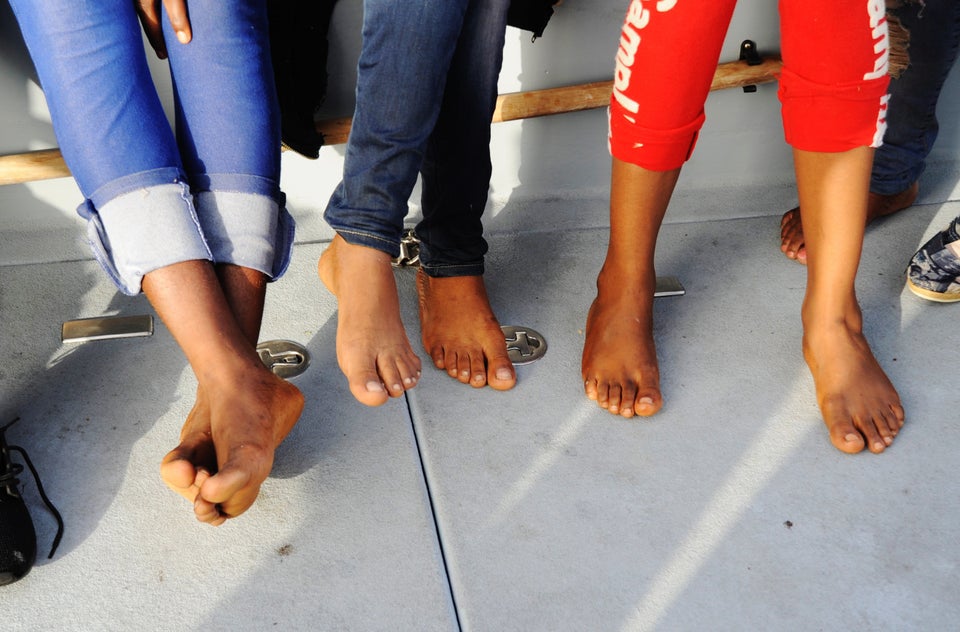 Snapshots From A Refugee Rescue Mission In The Mediterranean
Popular in the Community