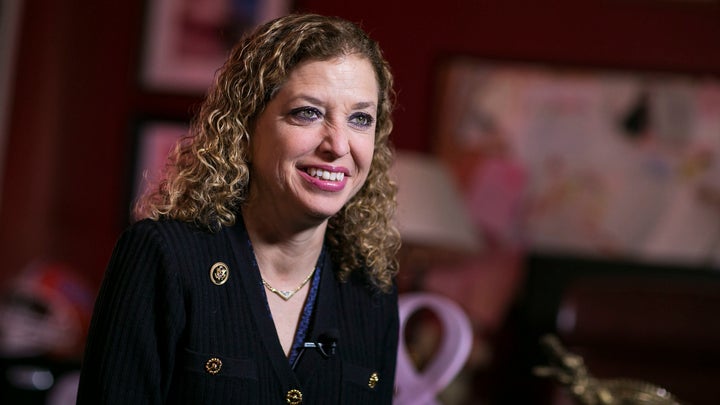 The Democratic Party released the final draft of its 2016 platform Friday, giving activists and party members a chance to see it before the full platform committee approves it in Orlando, Florida, July 8-9. It will then head to the floor of the full convention in Philadelphia to be ratified by the delegates.
"Democrats believe we must restore the basic bargain that built America's mighty middle class: If you work hard and play by the rules, you can get ahead and stay ahead, provided we break down certain barriers," reads the document. "The system isn't working when we have a rigged economy in which ordinary Americans work longer hours for lower wages, while most new income and wealth goes to the top one percent. In contrast, Donald Trump has shown time and again that he cannot be trusted to secure the basic economic dignity of Americans."
The platform also advocates a $15 minimum wage, which has been a key part of Sanders' presidential primary campaign.
Influence over the platform emerged as a key demand of Sanders and his supporters, who wanted to make sure the party continued to reflect the ideas he has been championing.
He was given an unprecedented amount of say in the platform when the Democratic National Committee allowed him to name five members to the 15-member committee. Hillary Clinton chose six, and DNC Chair Rep. Debbie Wasserman Schultz (D-Fla.) picked four. Rep. Elijah Cummings (D-Md.) is the chair.
But Sanders lost in his attempt to include opposition to the Trans Pacific Partnership trade deal in the platform. When Sanders met with President Barack Obama last month, he informed him that he was going to push for such a plank in the platform. Obama said he would oppose it -- since, after all, the TPP is his initiative -- and the White House fought to make sure Democrats didn't go along with Sanders. Clinton also opposes the TPP.
These are the standards Democrats believe must be applied to any future trade agreements. On the Trans Pacific Partnership (TPP), there are a diversity of views in the party. Many Democrats are on record stating that the agreement does not meet the standards set out in this platform; other Democrats have expressed support for the agreement. But all Democrats believe that any trade agreement must protect workers and the environment and not undermine access to critically-needed prescription drugs.
The DNC said the committee heard from 114 witnesses and received written and video testimony and comments from 2,500 individuals regarding the formulation of the platform.
Read the full draft here.
Popular in the Community