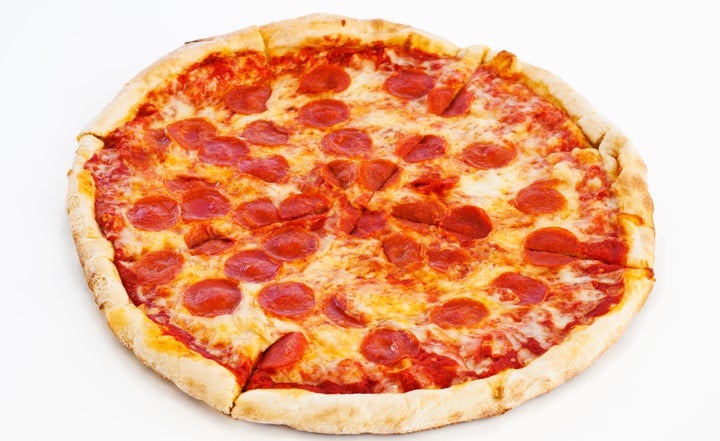 Hot, fresh pizzas are on their way to fatigued voters in long lines at the polls, thanks to two Portland, Oregon-based web developers.
Pizza to the Polls, a nonpartisan initiative to get free pizza to hungry voters, launched Sunday in hopes of remedying at least one aspect of voter frustration. The message is simple: It doesn't matter whom you vote for, as long as you vote.
Here's how it works: Voters can report long lines at their precincts through Pizza to the Polls' website, using the precinct's address and a social media post about the voter line. Duncombe and Manger's group, using donated money, then orders a pizza from a nearby shop, which delivers the pie right into the hands of the voter.
"I had been doing work with nonpartisan civic voter engagement groups for a long time, so I had been on the ground at a lot of polling places with lines in, like, Colorado and Montana, and I felt the joy of handing people, in line or volunteering, a pizza," said Duncombe, a software engineer for a financial tech company. "I was reflecting with some of those friends who were doing this too, and we started thinking, 'I wonder how we can get pizza to more people.'"
Duncombe, who also served as the PAC's treasurer, said Pizza to the Polls is his way of putting the PAC's leftover money to a "friendlier effort."
"After I became treasurer, I had access to that fund, and we didn't have any plans for it," he said. "This felt like a good way to make sure that money went to a good cause."
So Duncombe partnered with his friend Manger and used the PAC's remaining money ― about $2,500, according to Duncombe ― to start Pizza to the Polls. As of Monday morning, it had gotten about $1,000 in donations and given away about $500 worth of pizza at polling locations in Ohio and Florida.
While Pizza to the Polls came out of an anti-Trump PAC, Duncombe said there's no political strings attached when it comes to the pizza.
"It's for everyone who's there: voters, poll workers, volunteers. We're just trying to bring a little bit of joy to people waiting to vote."
Before You Go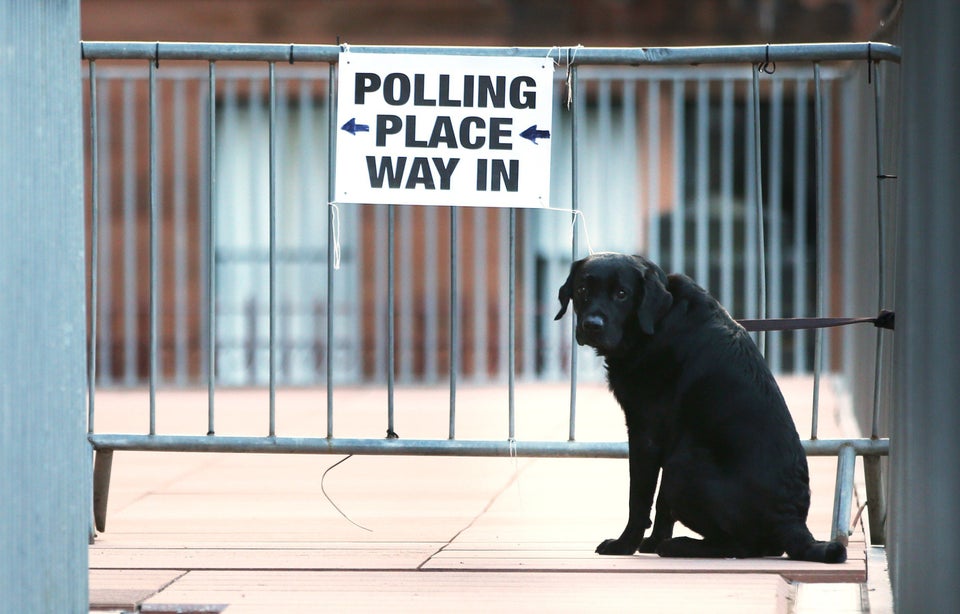 These dogs really don't care about voting
Popular in the Community