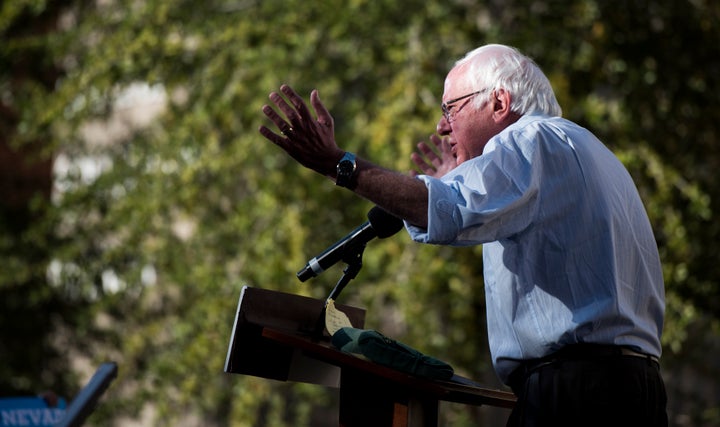 The national survey of more than 1,600 registered voters, conducted by Gravis Marketing two days before the general election, found that Sanders would have received 56 percent of the vote while Trump would have won 44 percent. The poll was commissioned and financed by outgoing Florida Congressman Alan Grayson, a Democrat who endorsed Sanders in the presidential primary.
Crucially, independent voters, who made up nearly one-third of the general election voters this year, favored Sanders over Trump, 55 percent to 45 percent, the poll found. Hillary Clinton, by contrast, lost independents 48 percent to 42 percent, according to exit polls.
Although the Gravis poll did not show state-level results, it is safe to assume that any candidate with that type of lead in the popular vote, if the poll is accurate, would win the electoral college handily.
Of course, the poll results are an imperfect indicator of what would have occurred if Sanders had actually been on the ballot on Election Day.
For one thing, Tuesday's election results have exposed fundamental deficiencies in current polling techniques. The vast majority of polls mistakenly predicted a Clinton victory in Tuesday's election. Prior to FBI Director James Comey's announcement that the agency was reopening the investigation of Clinton's emails at the end of October, Clinton even led Trump by as much as 13 percentage points ― more than Sanders' margin of victory in the Gravis poll.
Then there is the matter of the general election scrutiny and Republican attacks Sanders would have endured if he were the nominee. No poll can account for how the candidacy of a self-described democratic socialist promising to raise taxes for middle-class voters would fare under those circumstances. Clinton believed Sanders would almost certainly not have survived such an onslaught, she told a room full of campaign donors in February.
And to throw even more uncertainty into the mix, former New York Mayor Michael Bloomberg had threatened to run if Sanders and Trump were the final two candidates. How Sanders would have fared under those circumstances can never be known.
But it will certainly give ammunition to wistful Sanders supporters and other progressives who hope that Clinton's disappointing election performance will serve as an opportunity to take the Democratic Party in a more populist direction.
For Grayson, who lost a Senate primary campaign in Florida to centrist Democrat Patrick Murphy, who then lost to incumbent Marco Rubio, the poll shows that Democrats err by looking for business-friendly, moderate politicians, even if they end up running on a liberal platform, as Clinton did.
"As we contemplate the dark days ahead, and then as we suffer through them, we Democrats should remember that it could have been entirely different. All we had to do was to elect a Progressive as President ― just as a large majority of Americans really wanted," Grayson said in an email.
Before You Go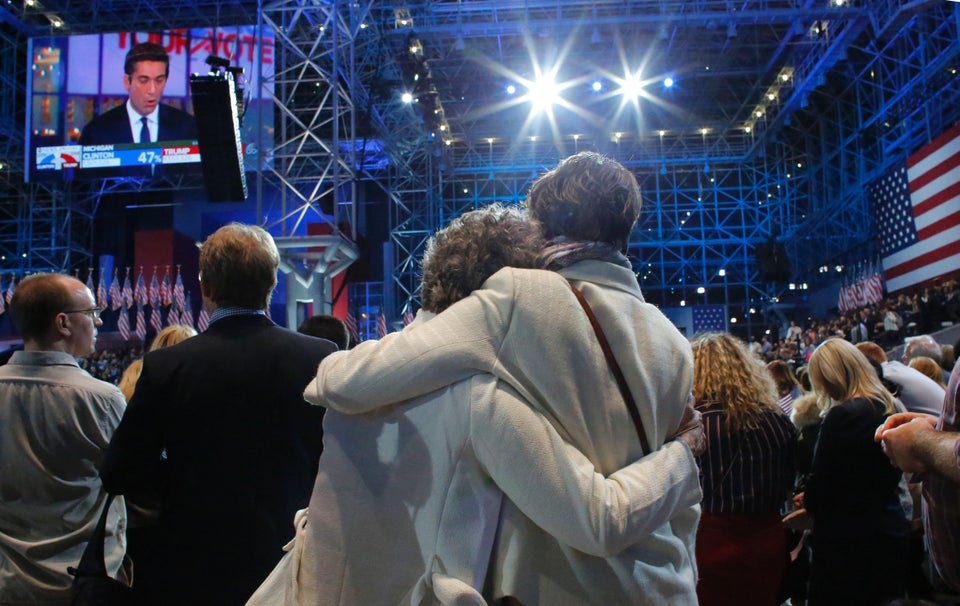 Clinton Supporters React After Election Loss
Popular in the Community