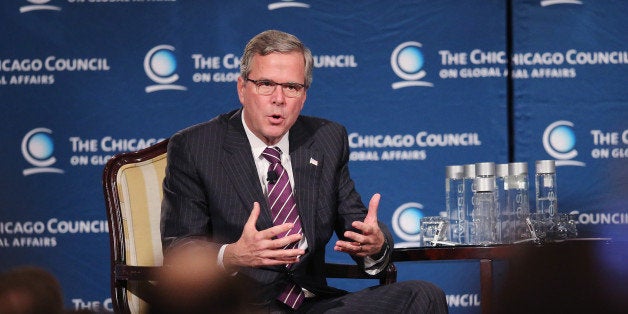 By a 7-point margin, 41 percent to 34 percent, voters expect international issues to take precedence in the next presidential election.
While Democrats are about equally split between domestic and foreign issues, Republicans said by a 27-point margin that they expect international policy to take priority -- in part because it's one of the topics on which they're least satisfied with President Barack Obama.
After two election cycles spent largely slamming the president over the economy and the Affordable Care Act, Republicans named neither issue among the two topics Obama is doing the worst job of addressing. Instead, foreign policy and immigration took the top spots with 44 and 45 percent, respectively -- the latter likely due in part to the poll's timing during the debate surrounding the president's executive actions on immigration. Just 22 percent mentioned the economy.

Chart created using Datawrapper
Democrats, meanwhile, gave Obama the highest marks for his work on health care and the economy, with 47 percent and 34 percent, respectively. Immigration came in third. Members of the party were somewhat reluctant to name issues Obama has handled poorly, with nearly a third saying they weren't sure what topics he was addressing worst. They were most likely to express disappointment with his handling of gun policies and the way things work in Washington. (Republicans were even more reluctant to say positive things about the president's work. Asked to name the issues Obama has done the best job of addressing, 66 percent took a pass, while 12 percent cited the environment.)
Overall, Americans are about equally likely to say the economy has gotten better over the past year as they are to say it has gotten worse, a more positive outlook than last year. By contrast, by a 50-point margin, they say the threat of terrorism is increasing, as opposed to decreasing. And while the gulf between the parties in perceptions of the economy are wide, the gap on terrorism is even wider. Republicans are 20 points more likely than Democrats to say the economy is getting worse, but 35 points more likely to say terrorism is increasing.

Chart created using Datawrapper
The economy hasn't faded as an issue of critical relevance for most Americans, however. A 52 percent majority still says it's among the two issues most personally important to them, relatively unchanged from November. It's also seemingly more likely than foreign policy to drive opinions of the president: Among those with favorable opinions of Obama, 36 percent think terrorism is increasing, but just 11 percent say the economy is getting worse.
The HuffPost/YouGov poll consisted of 1,000 completed interviews conducted Feb. 20-23 among U.S. adults using a sample selected from YouGov's opt-in online panel to match the demographics and other characteristics of the adult U.S. population.
The Huffington Post has teamed up with YouGov to conduct daily opinion polls. You can learn more about this project and take part in YouGov's nationally representative opinion polling. Data from all HuffPost/YouGov polls can be found here. More details on the poll's methodology are available here.
Most surveys report a margin of error that represents some, but not all, potential survey errors. YouGov's reports include a model-based margin of error, which rests on a specific set of statistical assumptions about the selected sample, rather than the standard methodology for random probability sampling. If these assumptions are wrong, the model-based margin of error may also be inaccurate. Click here for a more detailed explanation of the model-based margin of error.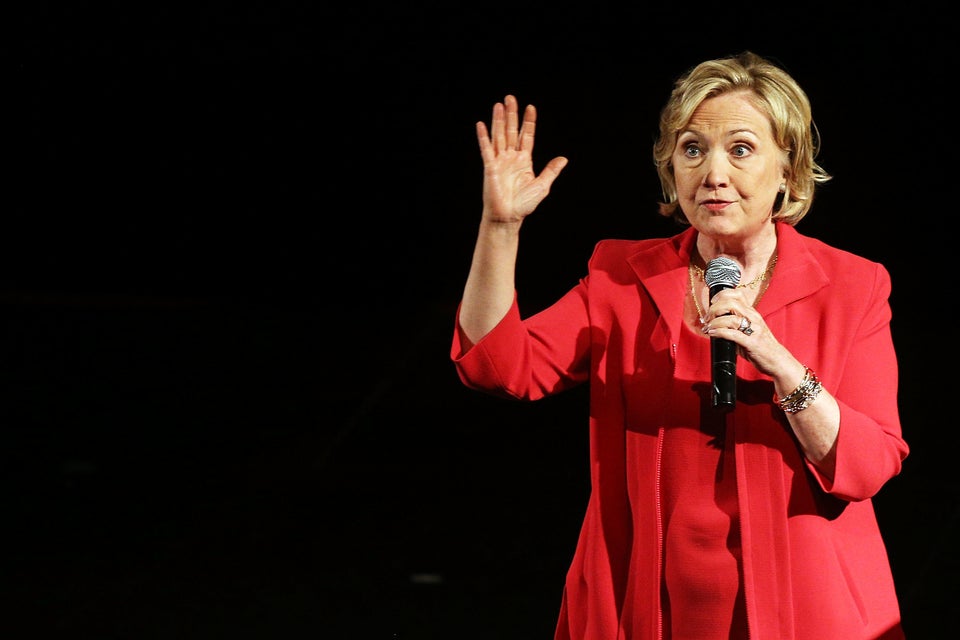 Potential 2016 Presidential Contenders