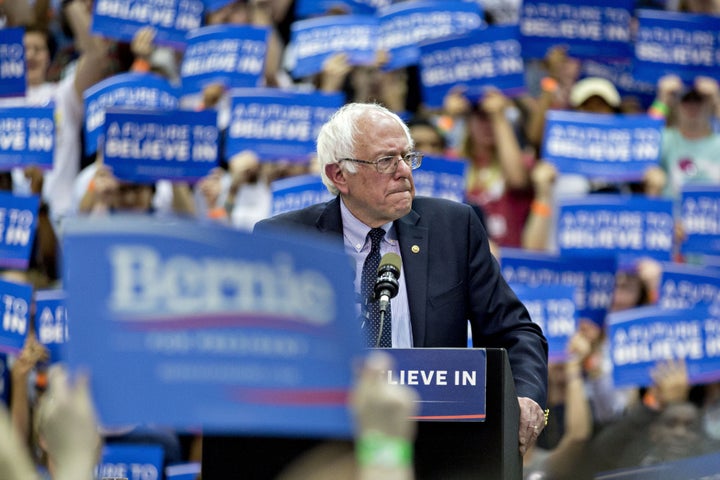 WASHINGTON -- The small-donor machine built by Sen. Bernie Sanders (I-Vt.) has raised by far the most money of any candidate in the presidential race this year. The only problem: He's spending the most by far, too.
Sanders raised $46 million from more than 900,000 donors in March, and spent the same amount, according to a Federal Election Commission disclosure report filed Wednesday. Hillary Clinton, the leader in votes and delegates for the Democratic presidential nomination, raised $29.3 million in March and spent $32 million.
"Bernie's grassroots campaign has now out-raised Secretary Hillary Clinton for three months straight," Jeff Weaver, Sanders' campaign manager, said in a statement.
The Clinton campaign ended March with $29 million in cash on hand, compared with Sanders' $17 million.
"We head into the homestretch of the primary in strong financial shape with the resources we need to continue to run a competitive race through the end of the primary and the road ahead," Clinton campaign manager Robby Mook said in a statement.
Sanders continued to rely almost exclusively on repeat small donors to fuel his insurgent bid. Clinton's campaign raised at least $5.6 million from donors giving the maximum $2,700, while collecting $11 million from small donors giving less than $200.
Clinton has raised the most money for the entire campaign cycle, with $191 million. Sanders is close behind, with $186 million.
Priorities USA Action, the super PAC supporting Clinton's campaign, also raised $11.8 million. Most of the super PAC haul came from just five donors giving $1 million or more. Hedge fund billionaire James Simons donated $3.5 million, Haim and Cheryl Saban gave $2 million, hedge fund billionaire Donald Sussman gave $1.5 million, and medical device heir Jon Stryker donated $1 million.
The three Republicans still in the race for their party's nomination raised far less than the two Democrats. Billionaire eccentric Donald Trump received -- mostly from himself -- $14.5 million, Sen. Ted Cruz (R-Texas) raised $12.5 million, and Ohio Gov. John Kasich took in $4.5 million. Each campaign spent close to the amount raised.
Trump, the Republican leader in votes and delegates, loaned himself $11.5 million.
Cruz and Kasich received help from an array of super PACs, including one whose sole purpose is to prevent Trump from obtaining the GOP nomination.
Our Principles, the Never Trump super PAC, raised $8.3 million in March. It received seven-figure contributions from four donors totaling $5.7 million. They were $2 million from shipping tycoon Richard Uihlein; $1.7 million from Michael Vlock, the husband of real estate heiress Karen Pritzker; and $1 million each from investor Cliff Asness and Warren Stephens.
The team of pro-Cruz super PACs raised a combined $8.3 million -- not including transfers between each other. Two pro-Kasich super PACs collected a little more than $3 million combined.
Before You Go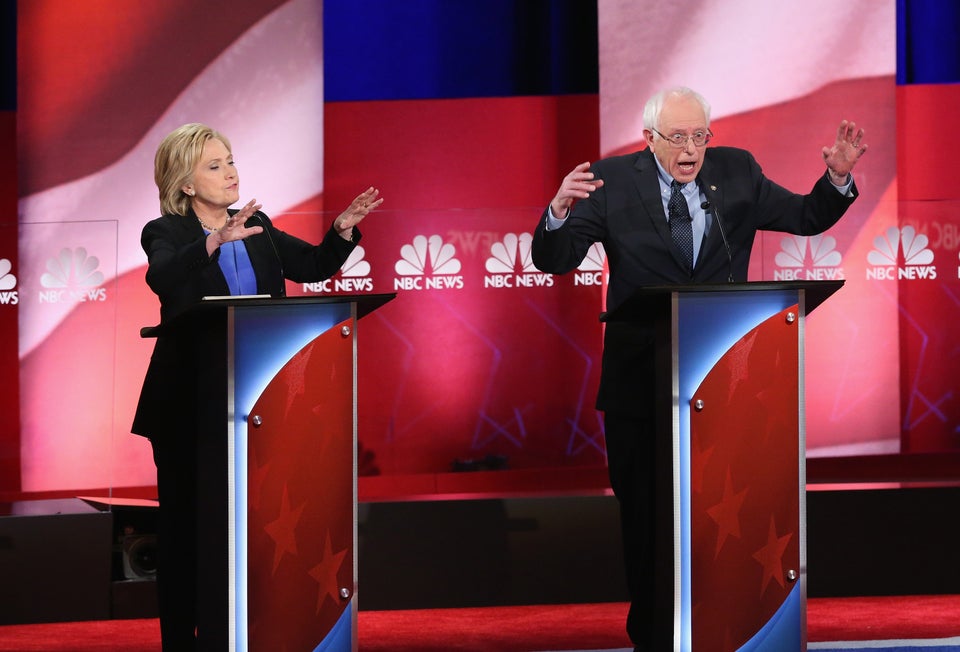 Bernie Sanders And Hillary Clinton Face Off
Popular in the Community