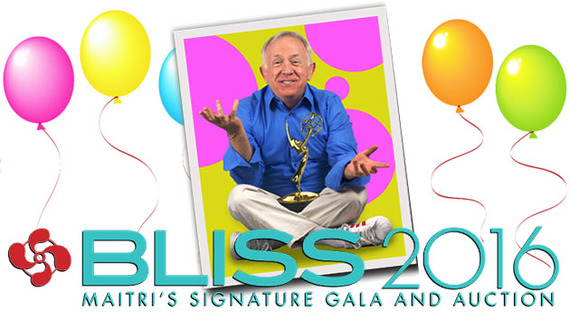 Maitri Compassionate Care in San Francisco is celebrating its 29th year of service to the underpriviledged with advanced AIDS. Maitri is the only AIDS-specific residential care facility in California focusing on the underserved community of those dying of or severely debilitated by AIDS. Fourteen of the 15 beds are reserved for HUD-defined low-income people and represent 90% of San Francisco's non-institutional hospice beds. Since opening in 1987, Maitri has been the final home for more than 1000 people who lived with AIDS.
According to aids.gov, It has been more than 30 years since the first cases of AIDS were reported in the U.S. HIV is still a reality for more than a million Americans in 2016. The stigma associated with HIV remains extremely high and fear of discrimination causes some Americans to avoid learning their HIV status, disclosing their status, or accessing medical care. Here are some facts about HIV/AIDS in 2016 according to cdc.gov:
1) African Americans are the racial/ethnic group most affected by HIV in the United States.
2) Gay and bisexual men account for more than half of estimated new HIV diagnoses among African Americans.
3) The number of HIV diagnoses among African American women has declined, though it is still high compared to women of other races/ethnicities.
4) African Americans have the most severe burden of HIV of all racial/ethnic groups in the United States. Compared with other races and ethnicities, African Americans account for a higher proportion of new HIV diagnoses, those living with HIV, and those ever diagnosed with AIDS.
HIV/AIDS is still very relevant in 2016 and the fight for those with HIV/AIDS is absolute necessary. Until there is a cure for HIV/AIDS, there must be continued support for those with HIV/AIDS. The Executive Director at Maitri, Michael Smithwick, truly believes in the Maitri mission statement that no one should have to suffer or die alone.
On Sunday, May 1, at the Mission Bay Conference Center-UCSF in San Francisco, Maitri will be having their Bliss 2016 Gala and Auction hosted by the Emmy-award winning comedian/actor Leslie Jordan with performances by Oakland Jazz Vocalist Branice McKenzie, Man Dance Ballet Company and Guitarist Andre Morgan.
Calling all HuffPost superfans!
Sign up for membership to become a founding member and help shape HuffPost's next chapter