The first global analysis of 2016 climate data is out, confirming what many scientists had predicted: Last year was the hottest on record, surpassing the 2015 record by 0.2 degrees Celsius (0.36 degrees Fahrenheit), the European Union's Copernicus Climate Change Service announced Thursday.
Earth, the agency concluded, is "on the edge."
In 2016, the average global surface temperature soared to around 14.8 degrees Celsius (58.6 degrees Fahrenheit), approximately 1.3 degrees Celsius (2.3 degrees Fahrenheit) above pre-industrial times, the earth observation program said.
Copernicus found that temperatures, fueled by climate change and a strong El Nino, peaked in February at about 1.5 degrees Celsius above pre-industrial times ― a warming benchmark that nearly 200 countries are striving to hold temperatures below as part of last year's historic Paris climate pact.
In a statement accompanying the findings, Copernicus Director Juan Garcés de Marcilla said the effects of climate change are being felt around the world.
"Land and sea temperatures are rising along with sea levels, while the world's sea-ice extent, glacier volume and snow cover are decreasing; rainfall patterns are changing and climate-related extremes such as heat waves, floods and droughts are increasing in frequency and intensity for many regions," Marcilla said. "The future impact of climate change will depend on the effort we make now, in part achieved by better sharing of climate knowledge and information."
In a post Thursday on Twitter, Patricia Espinosa, executive secretary of the U.N.'s Framework Convention on Climate Change, called the Copernicus analysis "another wake-up call."
NASA and the National Oceanic and Atmospheric Administration are scheduled to release their own annual global temperature reports later this month. If projections hold, both agencies will confirm 2016 as the third consecutive record-setting year, after 2014 and 2015 both topped the charts for global temperatures.
Related
Before You Go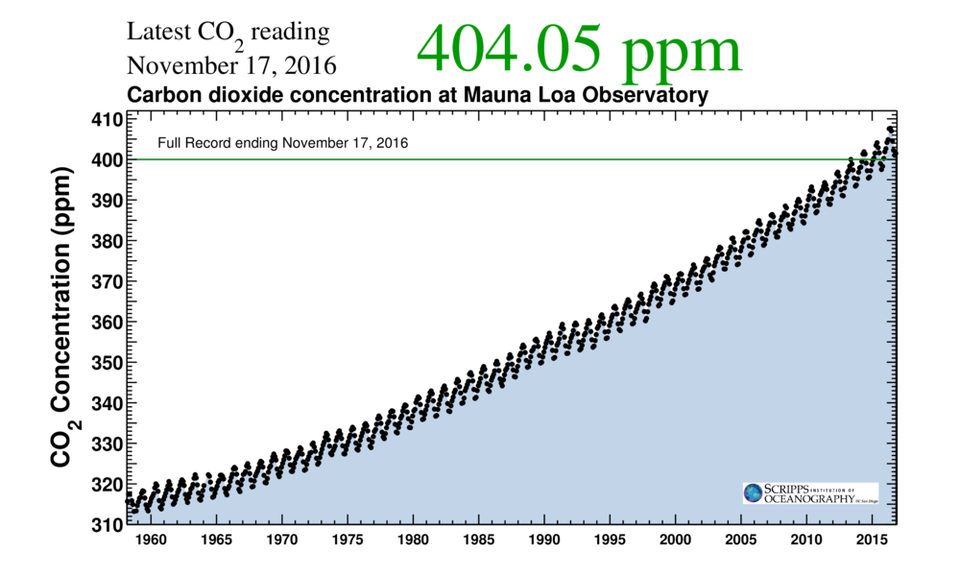 Climate Visuals For The Climate Change Denier In Your Life
Popular in the Community