The races for both the Democratic and Republican presidential nomination are neck and neck less than three weeks until Americans begin casting their first votes in Iowa and New Hampshire, according to an NBC/WSJ/Marist early state survey of likely voters released Sunday.
In the Democratic contest for the Iowa caucus, Vermont Sen. Bernie Sanders (I) remains on the heels of former Secretary of State Hillary Clinton. She leads the senator by just 3 points, 48 percent to 45 percent -- within the poll's margin of error -- while former Maryland Gov. Martin O'Malley stands at 5 percent.
Clinton maintains a more comfortable lead in the HuffPost polling average of Iowa, however.
On the Republican side, Texas Sen. Ted Cruz and real estate mogul Donald Trump appear to be battling it out for the Hawkeye State. Cruz leads Trump by 4 points among likely caucusgoers, 28 percent to 24 percent. They are followed by Florida Sen. Marco Rubio with 13 percent and famed neurosurgeon Ben Carson with 11 percent. No other candidate in the crowded race makes it out of the single digits.
The HuffPost polling average also shows Cruz topping Trump, partly due to Carson's dramatic fall.
In New Hampshire, the race for the Democratic nomination is similarly close. Sanders tops Clinton by 4 points among likely primary voters, 50 percent to 46 percent, although that gap is again within the poll's margin of error.
The Republican contest in the Granite State appears much more settled. At 30 percent, Trump continues to lead the field by an overwhelming margin -- 16 points -- and maintain a firm lead that he has held for months. The more interesting story is the free-for-all in the establishment lane. Trump is followed by Rubio with 14 percent, New Jersey Gov. Chris Christie at 12 percent, Cruz at 10 percent, and Ohio Gov. John Kasich and former Florida Gov. Jeb Bush tied at 9 percent each among likely primary voters.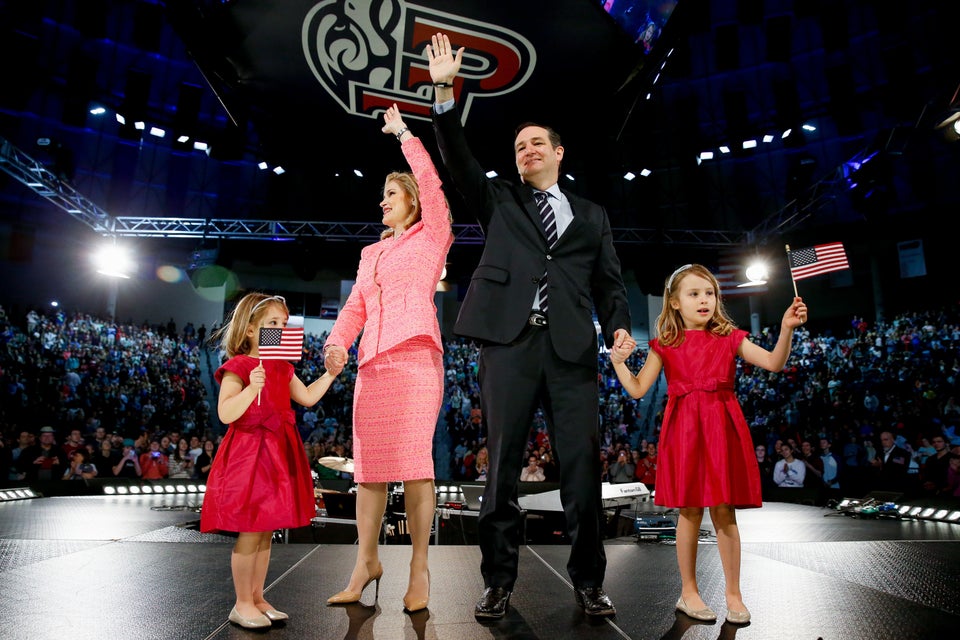 Declared 2016 Presidential Candidates
Popular in the Community