Hillary Clinton would be "the ideal Democratic presidential candidate in 2016," sweeping her party's primary and besting potential Republican candidates other than Chris Christie, according to the Democratic firm Public Policy Polling.
The secretary of state has a 54 percent favorable rating among registered voters in polling released Thursday, with 39 percent viewing her unfavorably. Among Democrats, those numbers were 79 percent favorable to 15 percent unfavorable.
She led a poll of possible Democratic primary candidates by an imposing margin, garnering a majority 57 percent support. Vice President Joe Biden came in at a distant second, with 16 percent, while seven other prospective candidates, including New York Gov. Andrew Cuomo and Maryland Gov. Martin O'Malley, all failed to break 5 percent.
Clinton also would lead three possible GOP candidates -- former Florida Gov. Jeb Bush, Sen. Marco Rubio (Fla.) and Rep. Paul Ryan (Wis.) -- by margins of 14 percentage points. A matchup against Clinton and New Jersey Gov. Chris Christie, whom she edged 44 percent to 42 percent, could be much closer.
"As expected, Hillary Clinton would be the ideal Democratic presidential candidate in 2016," said Dean Debnam, president of Public Policy Polling. "But if Chris Christie could win the GOP nomination, he'd be a formidable general election candidate."
The 2016 Republican primary may be a challenge for Christie, who tied for fourth among possible 2016 Republican nominees. Christie was more popular nationally with Democrats than with Republicans in the PPP survey.
Rubio was the most popular among Republicans, with 21 percent of GOP support, followed by Ryan at 16 percent, former Arkansas Gov. Mike Huckabee at 15 percent, and Christie and Bush at 14 percent each. Louisiana Gov. Bobby Jindal, New Mexico Gov. Susana Martinez, Sen. Rand Paul of Kentucky and Texas Gov. Rick Perry all saw single-digit support.
With Clinton and Biden excluded from the Democratic field, 40 percent of primary voters were undecided. Cuomo and Sen. Elizabeth Warren of Massachusetts took the top places, with 19 percent and 16 percent respectively, with O'Malley, Massachusetts Gov. Deval Patrick, Sen. Kirsten Gillibrand of New York, Sen. Mark Warner of Virginia and former Montana Gov. Brian Schweitzer trailing.
The PPP poll used automated phone calls to survey 1,100 registered voters from Jan. 3 to Jan. 6, with a 3 percent margin of error. The sample included 400 Democratic voters, with a 4.9 percent margin of error, and 563 Republican voters, with a 4.1 percent margin of error.
Before You Go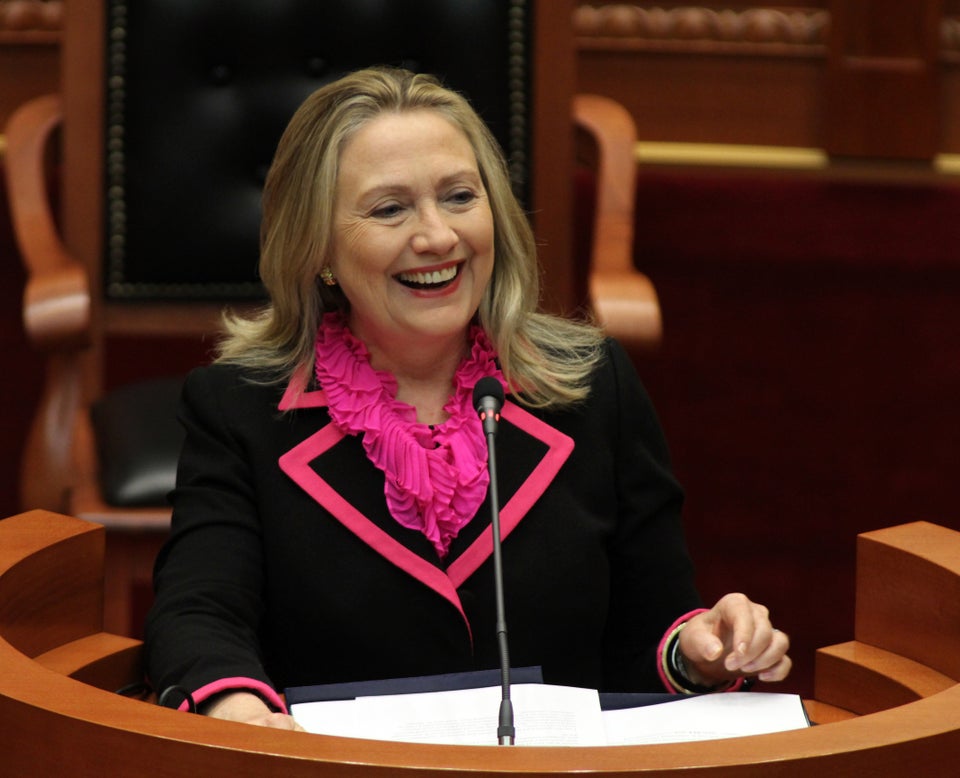 Which Women Might Run In 2016?
Popular in the Community