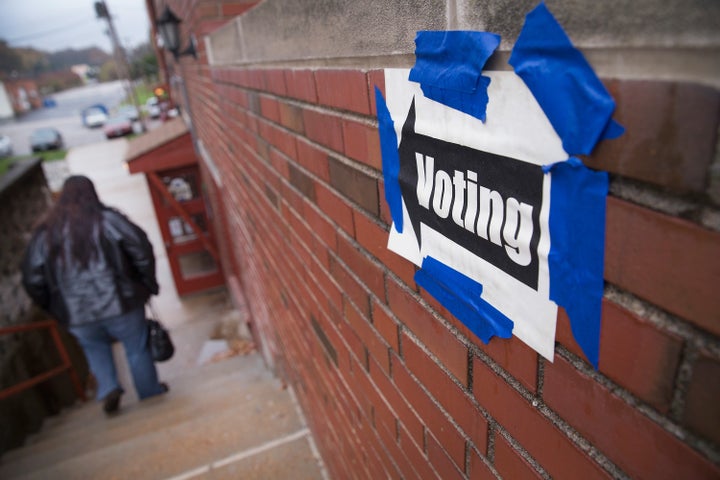 It may seem as though the 2016 presidential election has been going on for an eternity. But technically, it hasn't even started yet! Soon, though, voters will actually begin to choose who they want to be the next president. Lucky them. Lucky all of us.
Here are some of the big dates to keep in mind in 2016:
Jan. 14 ― Fox Business GOP debate in North Charleston, South Carolina
Jan. 17 ― NBC Democratic debate in Charleston, South Carolina
Jan. 28 ― Fox News GOP debate in Des Moines, Iowa
Feb. 6 ― ABC News/Independent Journal GOP debate at St. Anselm College in Manchester, New Hampshire
Feb. 9 ― New Hampshire primary
Feb. 11 ― PBS Democratic debate in Wisconsin
Feb. 13 ― CBS GOP debate at the Peace Center in Greenville, South Carolina
Feb. 20 ― Nevada Democratic caucus and South Carolina Republican primary
Feb. 23 ― Nevada GOP caucus
Feb. 27 ― South Carolina Democratic primary
March 1 ― Super Tuesday: Alabama, Arkansas, Georgia, Massachusetts, Oklahoma, Tennessee, Texas, Vermont and Virginia primaries; Alaska (GOP), Colorado and Minnesota caucuses
March 5 ― Kentucky (GOP), Maine (GOP), Nebraska (Dem.) and Kansas caucuses; Louisiana primary
March 6 ― Maine Democratic caucus
March 8 ― Idaho (GOP), Mississippi and Michigan primaries; Hawaii Republican caucus
March 13 ― Puerto Rico GOP primary.
March 15 ― Ohio, Florida, Illinois, Missouri and North Carolina primaries
March 22 ― Arizona and Utah primaries; Idaho Democratic caucus
March 26 ― Alaska, Hawaii and Washington hold Democratic caucuses
April 5 ― Wisconsin primary
April 19 ― New York primary
April 26 ― Connecticut, Delaware, Maryland, Pennsylvania and Rhode Island primaries
May 10 ― Nebraska (GOP) and West Virginia primaries
May 17 ― Kentucky (Dem.) and Oregon primaries
May 24 ― Washington Republican primary
June 5 ― Puerto Rico Democratic primary
June 7 ― California, Montana, New Jersey, New Mexico and South Dakota primaries
June 14 ― Washington, D.C. primary
July 18-21 ― Republican National Convention in Cleveland
July 25-28 ― Democratic National Convention in Philadelphia
Sept. 26 ― Presidential debate at Hofstra University in Hempstead, New York
Oct. 4 ― Vice presidential debate at Longwood University in Farmville, Virginia
Oct. 9 ― Presidential debate at Washington University in St. Louis
Oct. 19 ― Presidential debate at University of Nevada-Las Vegas
This story has been updated to include the dates of the Maine caucuses and note the location change of the Sept. 26 debate.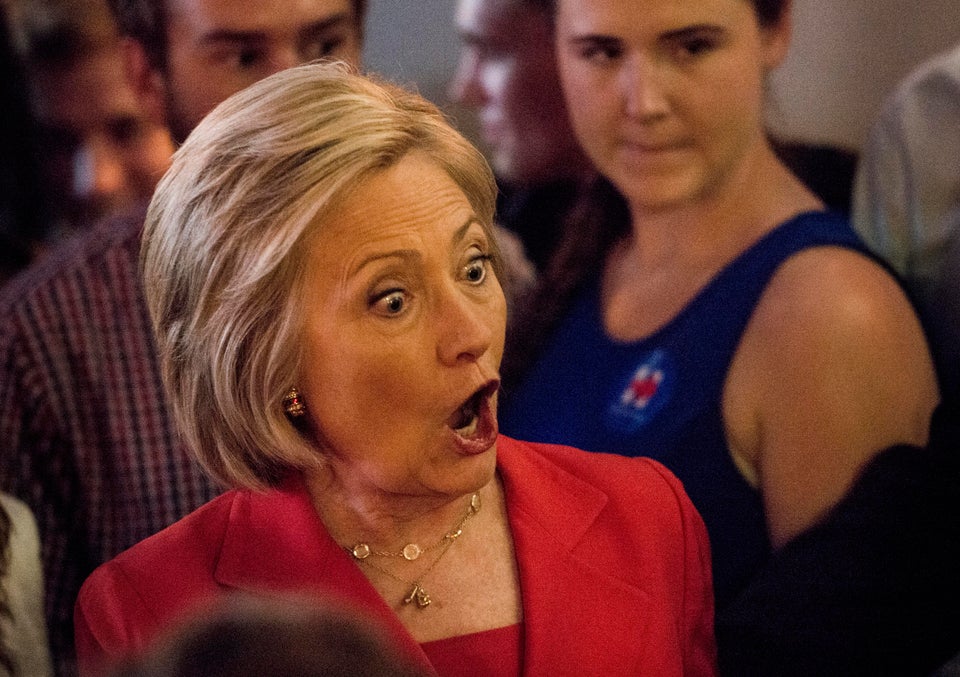 Most Awkward Moments On The 2016 Campaign Trail
Popular in the Community