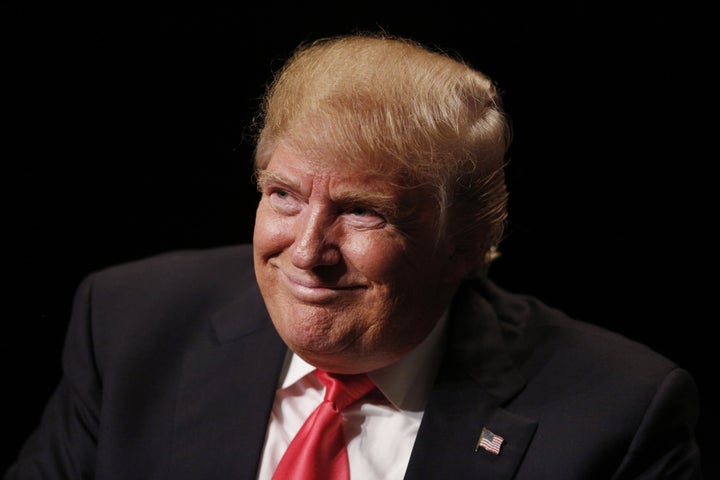 WASHINGTON -- Very rich people are playing an outsized role in funding the race for the White House, especially on the Republican side. Newly released figures show that over one-third of all publicly disclosed contributions to support presidential bids in 2015 came from wealthy donors, corporations or labor unions giving $100,000 or more.
Those large donations have flowed to the super PACs supporting individual presidential candidates. Eighty percent of all presidential super PAC money last year came from donors giving in at least the six figures, according to Federal Election Commission reports. Super PAC fundraising overall rivals the total amount of money raised by the candidates' own campaigns -- 43 percent of presidential fundraising went to the former groups. (The full-year figure was down slightly from the first half of 2015.)
In total, $774 million was raised by the candidates' campaigns and their super PAC allies last year. Campaign committees, which can receive a maximum of $5,400 from a single donor, have pulled in $437 million, while super PACs, which can accept contributions of unlimited size, have raised $336 million.
Staggering sums are flowing into electoral efforts despite the fact that a number of the candidates have denounced big money in the race.
In the GOP primary, the billionaire donors are essentially battling it out -- and several candidates rely on their beneficence to stay in the race.
The campaign committees of just six Republican candidates managed to outraise their super PACs in 2015: real estate mogul Donald Trump, Sen. Ted Cruz (Texas), retired neurosurgeon Ben Carson, Sen. Rand Paul (Ky.), Sen. Lindsey Graham (S.C.) and former Sen. Rick Santorum (Pa.). But even within that group, Cruz, Paul and Graham (who dropped out of the race in mid-December) hauled in nearly equal amounts for their campaigns and super PACs.
Conservative Solutions PAC, which backs Sen. Marco Rubio (Fla.), raised more than $30 million last year, compared to the Rubio campaign's $29 million haul. Hefty contributions were made by hedge fund billionaires Paul Singer and Ken Griffin and by the senator's longtime patron, Miami car dealer Norman Braman. The six-figure donors to Rubio's super PAC alone have chipped in $28 million -- nearly equal to his entire campaign haul.
New Jersey Gov. Chris Christie and Ohio Gov. John Kasich have both staked their campaigns on performing very well in, if not winning, the Feb. 9 primary in New Hampshire. Their super PACs raised more than double their respective campaigns. Super PAC donations from six-figure donors also exceeded the amount raised by each man's campaign.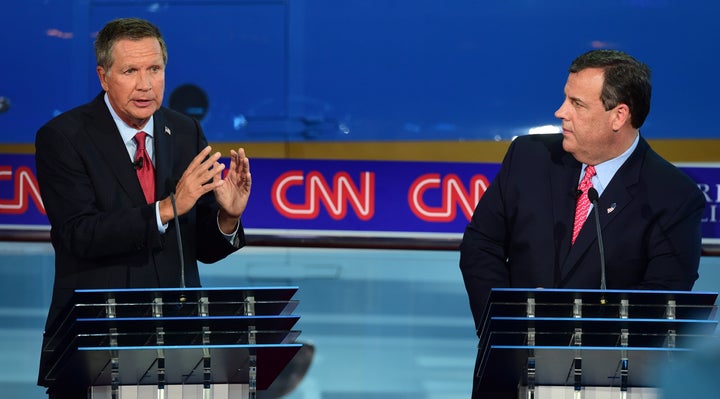 America Leads, the pro-Christie super PAC, has received $4 million from hedge fund investor Steve Cohen and his wife, Alexandra. Cohen's former hedge fund, SAC Capital Advisors, pleaded guilty to insider trading charges brought by the Securities and Exchange Commission in 2013.
Even though the two super PACs backing Kasich, largely funded by huge contributions from super-wealthy donors, are keeping his campaign on the air in New Hampshire, the candidate has complained about the new unlimited-money system. "I do not like a system where a handful of billionaires can fund your super PAC," Kasich said in January in Iowa.
The five super PACs furthering Cruz's presidential hopes have raised a combined $42 million. Seven- and eight-figure donations from billionaire hedge fund manager Robert Mercer, private equity trader Toby Neugebauer and fracking billionaire brothers Dan and Farris Wilks power the quartet of Keep the Promise groups, which did not increase their fundraising in the second half of 2015 over the first half. Another super PAC, called Stand for Truth, received $1 million from investor Adam Ross and his wife.
Part of Cruz's basic stump speech is to denounce the influence of big money and lobbyists in Washington -- what he calls the "Washington cartel." He has also decried "New York values," a phrase that his campaign claims refers to the worship of money and commercialism.
Christie, in fact, called out Cruz's "New York values" slam by highlighting his financial backers. "Ted Cruz has no problem with New York values when he's collecting fundraising from New York hedge funds," Christie said in January. "Then New York values are just great -- those people have great values, I'm sure, when they are writing him seven- and eight-figure checks." 
The funding of such huge war chests stems from a series of Supreme Court decisions that began in 2007 and culminated in the 2010 Citizens United ruling. Super PACs blossomed after the 5-4 Citizens United decision and a subsequent lower court ruling legalized unlimited corporate, union and individual donations to political groups so long as those groups remained independent from the candidates they supported. The legal definition of independence, it turned out, left enough wiggle room for a practical mind-meld between candidates and the super PACs staffed by their associates. It even failed to bar candidates themselves from directly and indirectly soliciting massive checks for those super PACs.
In theory, there were limits on how closely a presidential hopeful could work with a super PAC once he or she was running for office. But former Florida Gov. Jeb Bush began the campaign season with an announcement that he would "consider the possibility" of a White House run. Over the next several months, when he was ostensibly only thinking about running, Bush personally raised over $100 million for his Right to Rise USA super PAC -- over 70 percent from six-figure donors. And the FEC did nothing to stop this effort.
Since Bush officially announced his campaign in June 2015 and stepped away from personally asking for large donations, his super PAC has had more difficulty with fundraising. Right to Rise USA pulled in just $15 million in the second half of 2015. Most of this money came in one lump sum: C.V. Starr & Co., a financial services firm headed by former AIG CEO Hank Greenberg, contributed $10 million in October. It was the largest single donation to any presidential super PAC in the final six months of the year.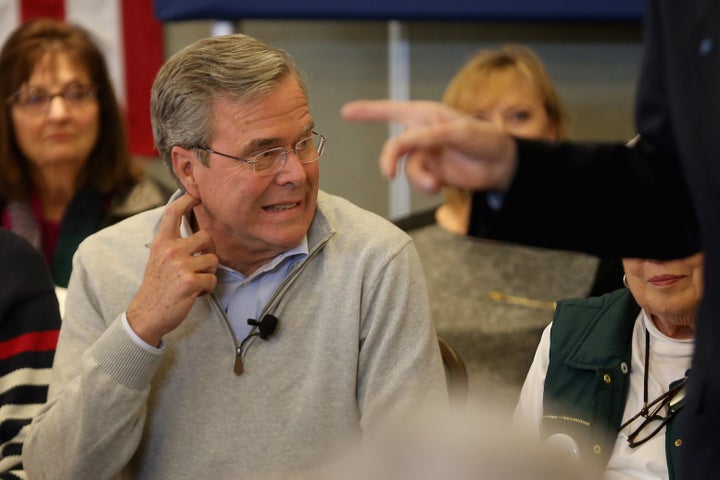 The $118 million raised by Bush's super PAC last year is over 370 percent more than the $32 million raised by his actual campaign committee. Right to Rise USA has been burning through its money in the final weeks leading up to Monday's Iowa caucus vote. By the end of January, it had spent at least $78 million, leaving $40 million to help keep Bush's flailing candidacy afloat.
Despite all the super PAC support Bush has received, he too is frustrated by money in politics. When asked about the Citizens United decision in January, he said that it "creates a mess. Believe me, I'm living through it right now."
Trump, who has led in the polls for almost the entirety of 2015, does not have an allied super PAC, but then he himself is a personal manifestation of the power of the super-wealthy. His campaign has been largely funded by money he has loaned it and by small contributions from individuals -- many of whom are purchasing his trendy "Make America Great Again" hat.
Throughout his often viciously populist campaign, Trump has made a point that he is not beholden to large donors like other candidates are. "The fact is that whether it's Jeb or Hillary or any of them, they're all controlled by these people, and the people that control them are the special interests, the lobbyists, and the donors," Trump said last summer.
Among Republicans' campaign committees, it was Carson's that raised the most last year, bringing in $54 million. The former neurosurgeon's support came mostly from small donors, but at great expense: Fundraising costs ate up a large part of the one-time Iowa front-runner's war chest. And in the final three months of 2015, Carson's campaign began spending more than it took in -- much of it on additional fundraising.
Cruz raised the second most for his campaign with $47 million. His super PACs pulled in $42 million.
The top five GOP fundraisers round out with Bush at $32 million, Rubio at $30 million and Trump at $19 million, although much of that came from his personal funds.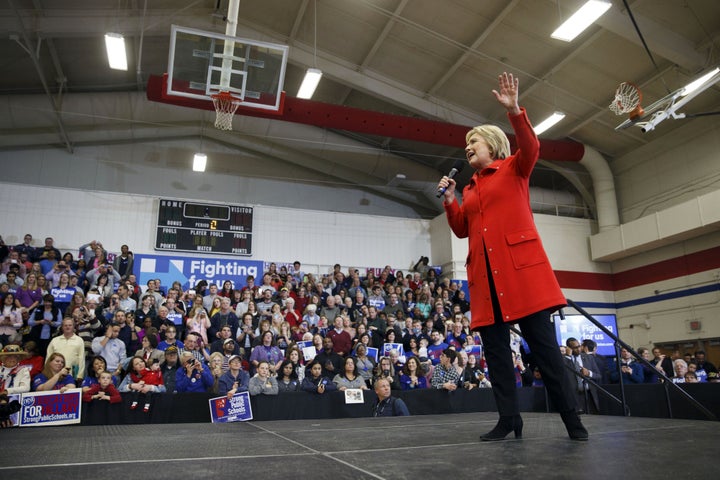 The Democratic primary race presents a stark contrast to the Republican contest. Former Secretary of State Hillary Clinton, Vermont Sen. Bernie Sanders and former Maryland Gov. Martin O'Malley rely mainly on campaign funds and not the support of super PACs. The three candidates raised a combined $195 million in 2015, just $46 million less than the 17 Republicans who ran in the GOP primary.
Clinton raised the most for her campaign with $114 million. Sanders brought in $75 million, with over two-thirds -- $54 million -- coming from donations of less than $200. O'Malley was a distant third with $4.8 million.
Of the three, only Clinton saw significant funds raised by super PACs endorsed by her campaign. Priorities USA Action, which had backed President Barack Obama's 2012 re-election campaign, pulled in $41 million and Correct the Record, an opposition research super PAC, pulled in $3.4 million. The Clinton campaign has been openly coordinating with Correct the Record.
Almost all of the money raised by Priorities USA Action and Correct the Record came from $100,000-plus donors. Priorities USA Action received the second largest donation in the second half of 2015 with a $6 million contribution from billionaire hedge fund manager George Soros. That brought Soros' total 2015 giving to the group to $7 million.
Priorities USA Action also took in million-dollar checks from television producer and Israel supporter Haim Saban, philanthropist Laure L. Woods, hedge funder Donald Sussman, former mortgage banker Herbert Sandler and a number of unions including the American Federation of Teachers.
Early in her candidacy, Clinton announced that campaign finance reform would be one of the pillars of her presidential bid. She has urged the erasure of the Citizens United ruling and "its pernicious effects" by constitutional amendment, congressional legislation or new Supreme Court justices.
Sanders has made denunciation of billionaire and corporate influence in politics the central element of his candidacy. The super PAC affiliated with a national nurses union has put money behind his bid. But unlike most of the remaining candidates, the senator does not have an allied super PAC run by close associates raising large sums to advocate for him.
"If billionaires are able to buy an election, what kind of government do you think we'll have?" Sanders asked a crowd in Ames, Iowa, last month. "You'll have the kind that works for the people who paid to get them elected."
PHOTO GALLERY
Declared 2016 Presidential Candidates
REAL LIFE. REAL NEWS. REAL VOICES.
Help us tell more of the stories that matter from voices that too often remain unheard.