Telecommunications is changing exponentially. For businesses to remain competitive, they must monitor the latest telecommunications developments and adapt their products and services to meet marketplace demands. This is particularly true for small and medium businesses (SMBs) with limited in-house IT resources. SMB phone service buyers can find significant cost savings and employee productivity gains when choosing suppliers and technologies.
Associated advances in technology, make telecommunications even more critical for SMBs. Global spending on cloud, mobile, social and big data technologies and solutions in 2016 will be $3.5 trillion, growing to more than $3.8 trillion by 2019, according to Gartner. The lion's share of that--$1.45 trillion--is targeted at communications services.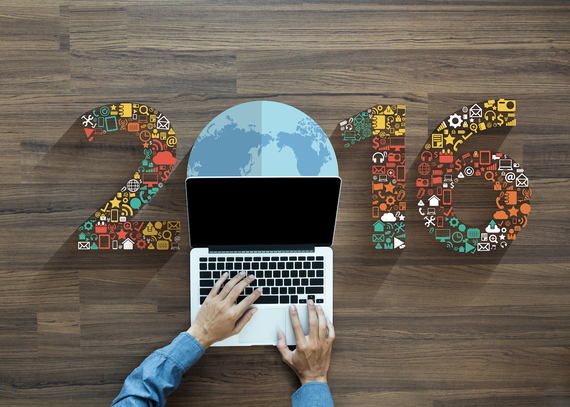 SMBs need to consider four industry trends driving these changes to enable them to remain competitive in their industries:
1. IT and Telecommunications Convergence
In telecommunications, convergence describes the way distinct services are merged into single networks and devices and fueled by the Internet, such as smartphones that offer voice calls, web access, video, productivity applications and more. This makes Internet Protocol (IP) --the way information is relayed across networks--and the cloud storage and computing services the massive deluge of data have spawned, foundational for businesses today.
Of the current information and communications technologies (ICT) trends, the one with the most influence for its "increasing relevance and acceptance" for all enterprises is cloud computing, says a recent McKinsey report. That's because the cloud enables the use of all web-based tools and applications, from smartphone apps to business basics, such as video conferencing.
Yet, the "cloud" is often misunderstood. Simply put, the cloud is third-party, off-site storage and processing of data, in massive, secure locations called "data centers." The relevance for SMBs is that using these data centers avoids the large, continuing capital costs of building (and updating) their own storage and processing capabilities. Instead, SMBs can purchase, as a service, their data storage and processing, from a "cloud" provider, avoiding huge capital costs and ensuring access to the latest storage and processing technologies.
Even more importantly, the cloud's massive storage and processing of data is the principal enabler of the Internet of Things (IoT), where ubiquitous, network-connected devices can not only intercommunicate but provide "anywhere/anytime" access to complex data and applications.
2. The Rise of the App Economy
In 2015, an estimated 180 billion applications were downloaded globally, notes Wired. But what originated as an IT catchphrase for smartphone tools has a much deeper meaning for business productivity. Business intelligence (BI) applications delivered through telecom systems, such as video conferencing and unified communications, help employees work collaboratively, increase their efficiency and optimize overall business processes. The potential payoffs are huge. At Call One, where I serve as executive chairman, data show using collaboration tools can improve business performance by 72%.
Thanks to BI, applications are growing in importance and have the biggest impact on a company's telecommunications needs. Cloud-based voice over IP (VoIP) and associated applications let SMBs, not just their larger competitors, reap the benefits of applications that allow unified communications (UC) through virtually every business application imaginable.
Moreover, "not only do unified communications applications bring productivity improvements for mobile employees, they can also favorably change ways in which all employees communicate as well as reduce the necessity of travel." And, with the right service partner, these solutions to complex business needs, can be implemented simply and cost-effectively.
3. Cyber Security Is No Longer Optional
With everything from banking and healthcare to education and government, protecting these digitized networks and the data they hold is critical. Cybercrime costs the global economy more than $400 billion annually notes the Center for Strategic and International Studies.
At the same time, regulatory expectations to protect this sensitive data are substantially increasing and are becoming increasingly complex. This creates a dilemma for SMBs, for whom these expectations may be the same as large companies' with substantially greater resources: to remain competitive; do they incur the huge costs of self-implementing every possible security protection; or do they just take the risk? Fortunately, SMBs have another choice: obtaining data and network security as a service from a provider with third-party data security certifications, covering the key risk areas and regulatory requirements. Call One has dedicated, comprehensive, cloud-based security services that help protect customers. Call One is also a SOC2/Type 2 and SSAE 16 certified provider.
4. Large Telecom Providers Are Shifting Focus away from SMBs
Major telecom companies are focusing on large, multi-national businesses, on the one hand, and economy-of-scale consumer markets on the other. SMBs are becoming a huge and underserved market. McKinsey estimates this SMB market is worth $28 billion globally and growing 20% annually; Gartner believes the market is experiencing aggressive growth, reaching $244 billon by 2017.
So why are SMBs underserved? This market segment requires a greater level of customer service than consumer markets, leaving them out of the sweet spot of most large telecom providers. Selling and servicing SMBs involves a greater number of stakeholders and requires higher and more frequent degrees of touch, notes the independent news portal telecoms.com. Yet, to remain competitive, SMBs need the same telecom and IT solutions available to their larger competitors, but delivered cost-effectively and without forcing them to staff in-house positions.
At Call One, we actively serve SMBs, efficiently and simply. We not only provide the most advanced business telecom solutions for our clients and manage the complexity of those solutions and underlying networks, but also provide attentive, personalized service that customers expect and deserve.
For SMBs, choosing a provider that can deliver cost-effective, simple IT&T solutions customized to enable them to succeed in the changing telecommunications environment, is becoming even more critical.
Calling all HuffPost superfans!
Sign up for membership to become a founding member and help shape HuffPost's next chapter