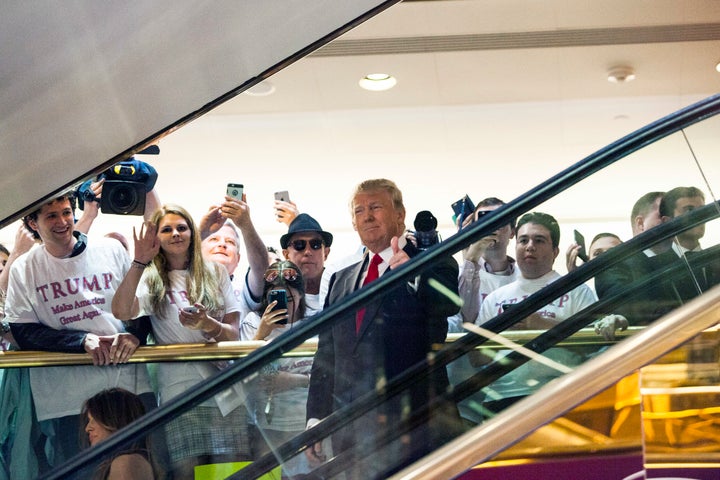 Americans may not agree on much about politics right now, but at least we're all equally confused.
In a new HuffPost/YouGov poll, 76 percent of Americans, including the overwhelming majority of both parties, said that this election is weirder than past elections. Just 4 percent view 2016 as a paragon of normalcy.
Older Americans, with the added benefit of hindsight and historical context, are even more likely to see 2016 as exceptionally strange. Eighty-four percent of those age 65 and older consider this year's election especially weird, while just 71 percent of millennials say the same.
The 2016 election racks up a few more dubious superlatives, according to the poll. Sixty percent consider it more interesting (or maybe "interesting") than most elections, and 55 percent believe it's unusually divisive. Republicans, facing the livelier of this year's primary, are more likely than Democrats to agree on both counts.
In one aspect, though, this election falls short: Just 19 percent of Americans think it's been more focused on the issues than past contests.
The HuffPost/YouGov poll consisted of 1,000 completed interviews conducted March 2-3 among U.S. adults, using a sample selected from YouGov's opt-in online panel to match the demographics and other characteristics of the adult U.S. population.
The Huffington Post has teamed up with YouGov to conduct daily opinion polls.You can learn more about this project and take part in YouGov's nationally representative opinion polling. Data from all HuffPost/YouGov polls can be found here. More details on the polls' methodology are available here.
Most surveys report a margin of error that represents some, but not all, potential survey errors. YouGov's reports include a model-based margin of error, which rests on a specific set of statistical assumptions about the selected sample, rather than the standard methodology for random probability sampling. If these assumptions are wrong, the model-based margin of error may also be inaccurate. Click here for a more detailed explanation of the model-based margin of error.