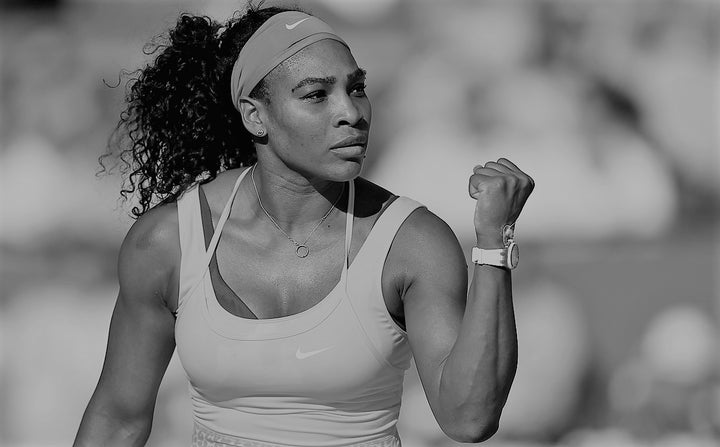 The end of a year and the beginning of the next is always a time ripe with reflection. Taking stock of my personal and business goals, accomplishments, and progress, it is also a time to reflect on what I have been most inspired by to spur on into 2017. The previous 12 months were not easy and certainly filled with their share of heartache or disbelief, or both. It only takes a moment to recount the parts of the last year marked by the increasing visibility of unarmed black men and women dying at the hands of law enforcement, tragedies driven by hate and guns sold to people who should not have access, and the confirmation of a President-elect I still have not quite come to terms with. Yet through the heaviness and uncertainty about the future of our country, 2016 gave us a bright spot to hold high and carry into this new year, the on-going reign of #BlackGirlMagic.
More than a #hashtag trending across social media platforms, the essence of #BlackGirlMagic continues to inspire hope and give many the will to push forward in pursuit of their visions to make the world a better place...myself included. Whether CaShawn Thompson could have foreseen at the outset of "Black Girls are Magic", just how much black women of all ages, backgrounds and walks of life needed to be uplifted, needed encouragement, needed a movement with which we could come together and celebrate one another, the power behind #BlackGirlMagic is not slowing down. Its effect is only gaining momentum in a time when black women and their incredible contributions are still too often overlooked, not acknowledged and seen as improbable.
#BlackGirlMagic is a light at the end of an otherwise disenfranchised tunnel where the odds are stacked against us, we face the realities of racism and sexism, and for many of us the resulting feelings of self-doubt can teeter just below the surface. Each time I see one of my fellow black women knock it out of the park I feel invigorated, confident, a determination birthed from our ancestors, and able to push a bit harder and farther than my comfort zone may otherwise want me to. #BlackGirlMagic inspires me to push through on days I feel like giving up or that my best is never going to be good enough. Over the last year it has been my magical Black women who remind me that it takes more than talent to turn visions into dreams realized, and to sustain our impact in the world. With each post celebrating the beauty, achievements, and victories of my fellow black women, I found myself sharpening my values around leadership, dedication, work ethic, and striving for excellence. We do have what it takes, glowing black skin, coiled hair and all.
In 2016 the reign of #BlackGirlMagic unequivocally continued to not disappoint, in fact it's everywhere, in every black woman owning just how awesome she is in her way. A few of my favorite #BlackGirlMagic moments over the last year came from the grace of Michelle Obama, the greatest First Lady of our time, the unapologetic creativity of Beyoncé and her Grammy-nom history-making Lemonade, the fierceness of Serena Williams period, and all our black women athletes from Gabby Douglas to Simone Biles who dominated the Olympic stage. But the #BlackGirlMagic that shook me most was a moment while attending the 2016 WEEN Awards in New York City that highlighted the perseverance, service, and hope of Geneva Reed-Veal, and our Mothers of the Movement at the forefront of #BlackLivesMatter. I see in them black women who have lost their children far too soon to racism and unnecessary violence, yet they have not been discouraged from using their voices to seek justice and change not only for their families but for all of us. For me, there is no greater inspiration and source of determination, and what more is to know the ability to make a positive impact in the lives of others is inside each of us.
So how do we keep building on the reign of #BlackGirlMagic? My challenge to myself and others in the coming year is to not only own my #BlackGirlMagic, but to uplift my fellow black women and the next generation of black girls on scales large and small, on and offline. To be fearless in supporting not only our wins, but encouraging one another in the journey, through the challenges, missteps, and blocks. To not be afraid to lift as we climb. Let go of the idea that we are in competition, and to trust that each of us has been designed for success and there is room for each of us to make a difference. To do this there is no requirement to be anyone other than yourself. Be the best you. This and more is what #BlackGirlMagic means to me. I am grateful for my #BlackGirlMagic and all the magical black women who surround me. The reign of #BlackGirlMagic will only continue building right on into 2017 and I believe the best is yet to come.
Calling all HuffPost superfans!
Sign up for membership to become a founding member and help shape HuffPost's next chapter