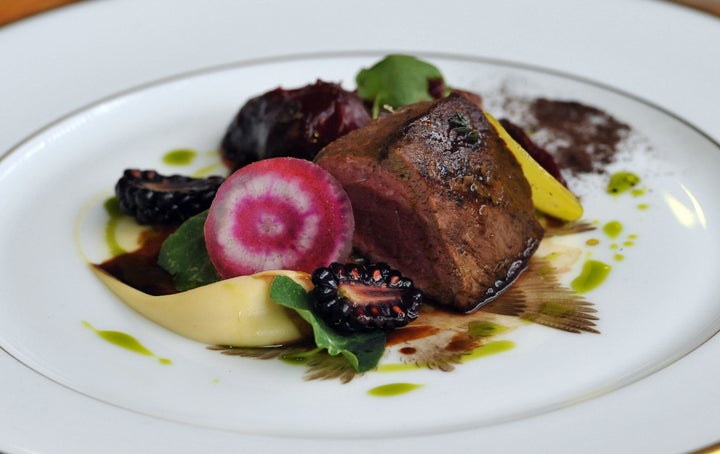 The folks at Kimpton Hotels & Restaurants have put together an infographic with their 2017 predictions, and from their analysis we think it's going to be a very good year. It's also going to be a year when minimizing food waste is at the forefront of chefs' minds ― we're talking nose to tail and root to leaf.
So what can you look forward to? Lean, alternative meats ― think elk and venison. Fermented beverages are here to stay, which should be good news for all you kombucha lovers. And lots of smoking and charring will be happening in the kitchen, which is awesome news for us all because we know how great browned foods can taste.
Check out the infographic and let us know what you think in the comments below.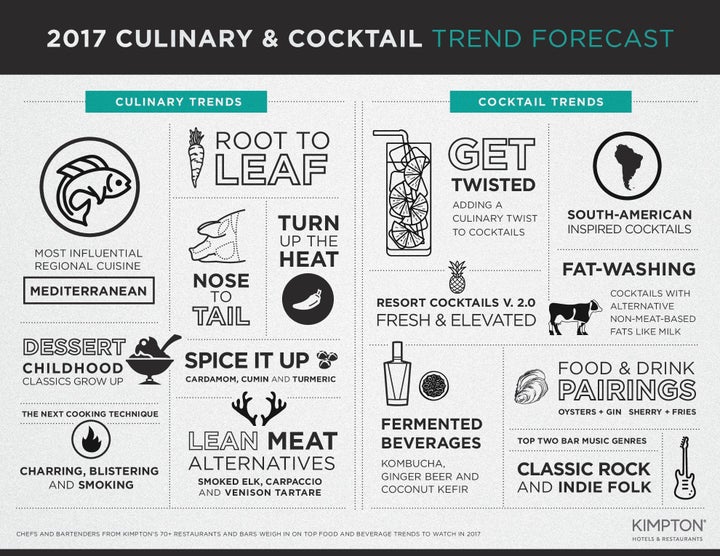 Before You Go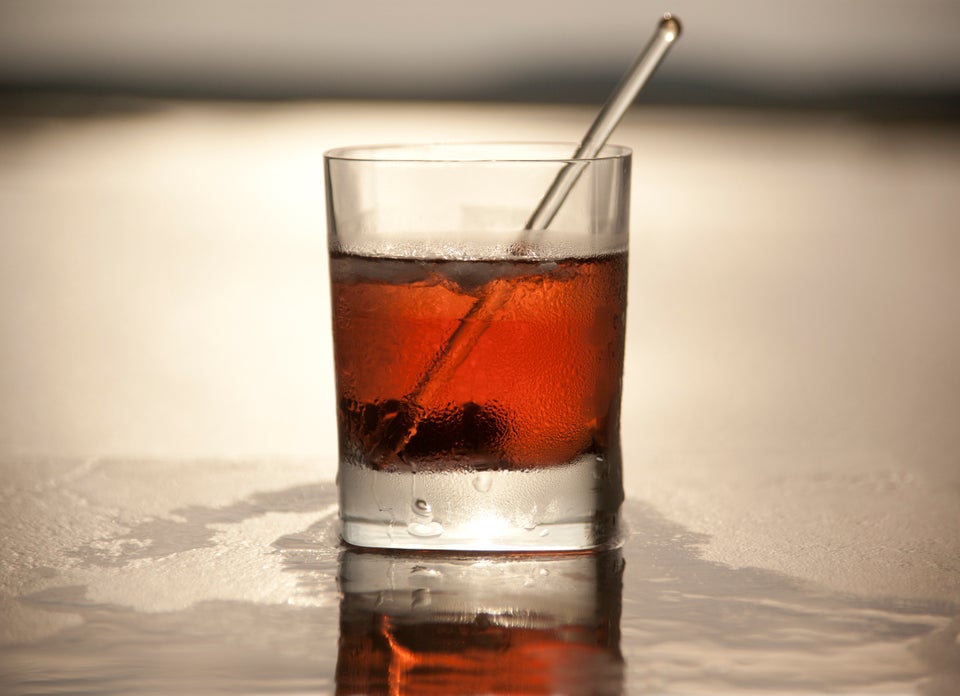 3-Ingredient Cocktails