Just two mainstream movies - "Moonlight" and "Star Trek Beyond" - earned nominations on Tuesday for the annual GLAAD awards recognizing the fair portrayal of the lesbian, gay, bisexual and transgender community in film, television, music and journalism.
Activist group GLAAD said the two nominations were the lowest since 2003 in its wide-release movie category and reflected the dearth of LGBT-inclusive storylines at Hollywood movie studios.
"At a time when progress is at a critical juncture, it is imperative that Hollywood tell more LGBTQ stories that reflect the community's rich diversity - and build understanding that brings all communities closer together," GLAAD President Sarah Kate Ellis said in a statement.
"Moonlight," which is also nominated for eight Oscars, is the coming of age tale of a young black man struggling with his sexual identity in an impoverished South Miami neighborhood.
Sci-fi adventure "Star Trek Beyond" portrayed USS Enterprise crew member Hikaru Sulu as a gay man to honor the gay activism of actor George Takei who originated the role but played it as a straight man some 50 years ago.
Outside film, GLAAD found plenty to honor on television, including nominations for comedy series "The Real O'Neals," "Transparent" and "Grace and Frankie," as well as drama series "The OA," "Supergirl," "The Fosters" and soap opera "The Bold and the Beautiful."
Singers Frank Ocean, Elton John, Sia and Lady Gaga were among those nominated in an expanded music category, while comic book nominations doubled to 10 this year and included "DC Comics Bombshells" and summer camp girls adventure "Lumberjanes."
The GLAAD media awards were started 28 years ago to honor images and storylines that challenge misconceptions and broaden understanding and acceptance of the LGBT community.
The awards will be handed out at ceremonies in Los Angeles on April 1 and in New York on May 6. (Reporting by Jill Serjeant; Editing by Matthew Lewis)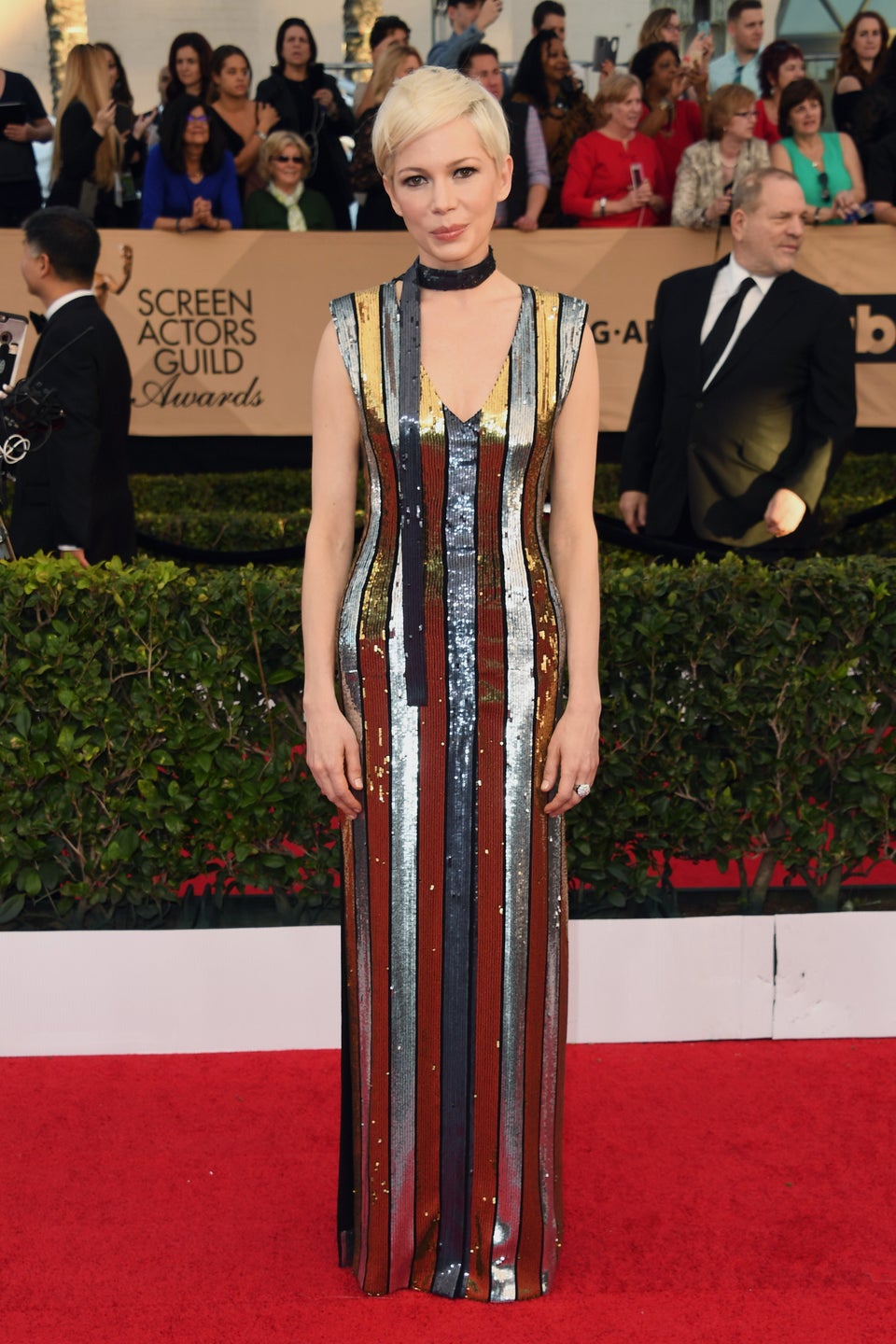 SAG Awards Best Dressed 2017
Popular in the Community