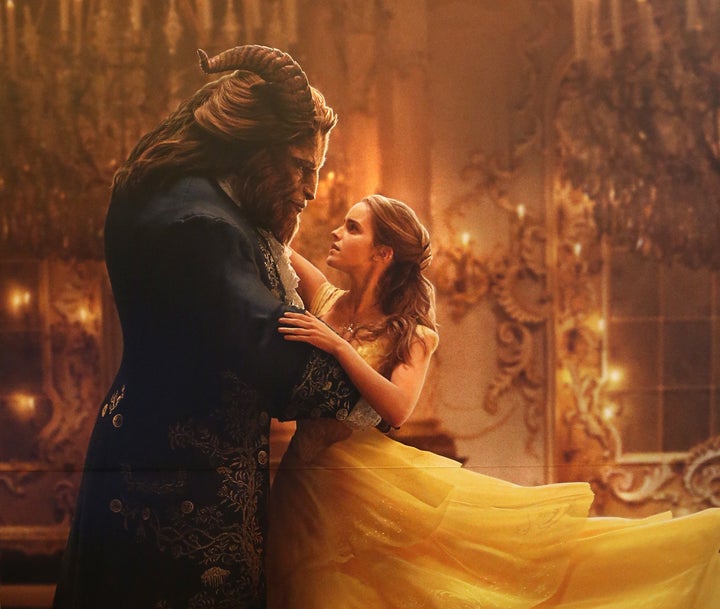 Seeing an independent, coming-of-age tale that tackled homophobia, racism and patriarchal norms clean up at the Oscars felt like a victory on many levels. However, a new report finds that the film's success was very much an anomaly, and when it comes to Hollywood and the LGBTQ community, things are not getting better.
Despite much-buzzed-about queer moments in "Beauty and the Beast" and "Star Trek Beyond," only 18.4 percent of 125 major movies released in 2016 featured characters who identified as LGBTQ, according to GLAAD's 2017 Studio Responsibility Index. It's a slight uptick from the previous year, when the report found that 17.5 percent of movies released in 2015 contained queer characters. GLAAD officials, however, say that the figure is still troubling, especially given the fact that most of the queer characters we do see are based on "outdated stereotypes" played for "cheap laughs."
GLAAD launched the first Studio Responsibility Index in 2012 in an effort to "map the quantity, quality, and diversity of LGBTQ characters in films released by the seven major studios," President and CEO Sarah Kate Ellis explained in her introduction to the report. Each film is evaluated not just for inclusion of queer characters, but also the presence of general LGBT content and anti-LGBT language or "humor," according to press notes.
This year's edition introduced a five-point scale for ranking the films released by Disney, Fox, Lionsgate, Paramount, Sony, Universal and Warner Brothers over the 2016 calendar year. The system was revised, Ellis explained, to "hold Hollywood studios to a higher standard reflective of the LGBTQ inclusion that is thriving in other forms of media."
If only the studios had risen to that occasion. Disney, Sony and Lionsgate received "failing" grades, while Fox, Paramount and Warner Bros. were labeled "poor." Universal fared slightly better, receiving an "insufficient" grade. None of the studios earned a "good" or "excellent" grade.
Only nine of the 23 major studio films to include an LGBTQ character(s) passed GLAAD's Vito Russo Test, which measures how those characters are presented in the context of the film in a similar way to the Bechdel Test. Once again, it was a slight uptick from last year's report in which eight of 22 inclusive films released in 2015 passed, the lowest percentage in the study's history.
In order to pass the Vito Russo Test, the queer character's presence in the film must be "tied into the plot in such a way that their removal would have a significant effect" and, as such, cannot be included only to provide colorful commentary or set up a punchline. Once again, it was a slight uptick from last year's report in which eight of 22 inclusive films released in 2015 passed, the lowest percentage in the study's history.
Interestingly, the news comes at a time when television is changing the game for LGBTQ programming, thanks to shows like "Transparent" and "Orange is The New Black," Ellis noted, making it vital for the movie industry "to step up and show the full diversity of the world that movie audiences are living in today."
"Films like 'Moonlight' prove there is a huge opportunity to not only tell LGBTQ stories worthy of Oscar gold," she said in a press release, "but to open the hearts and minds of audiences here and around the world in places where these stories can be a lifeline to the people who need it most."
Read more about the 2017 GLAAD Studio Responsibility Index here.