2016 was a big year. We want 2017 to better for our kiddos and for everyone. How do we get there together?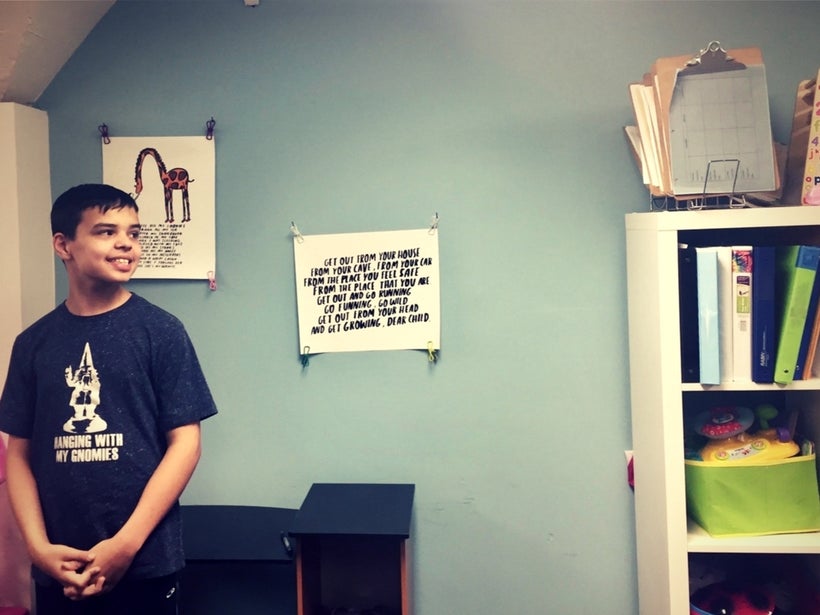 This year Autism Family Center has taken several remarkable strides as an organization. We have grown our programs so all clients who walk through our doors are receiving quality comprehensive care - including Applied Behavior Analysis (ABA) services. As we continue to expand and move into 2017, we have all learned several new tactics and strategies.
We have learned that unique, structured activities have added a new level of excitement for our kiddos that make them eager to come to the center. For each age group, we've used instrumental tools to ensure a cohesive environment. This includes: breaks throughout sessions; providing clients with their own necessary coping space and; having assigned classrooms for each learner. We found this creates more opportunities for one-on-one attention and instruction.
2016 brought new adventures in themed programs. We started with our summer camp which turned out to be an enormous success - filled with fun field trips and hilarious stories our families are still talking about. The camp showed us that creating a fun environment was key to developing the community we had always desired for our center. We now offer several different programs here at Autism Family Center such as the Day Program and After-School Program.
Our next project was to take an active interest in our creative space as a whole. We know we can for both our staff and our patients, we know we can influence them to do their best work with inspirational design. That's why we have whiteboard walls, chalkboard walls, and open, collaborative workspaces throughout the entire center. Well we do now… thanks to a giant renovation that the staff at AFC volunteered their time to do.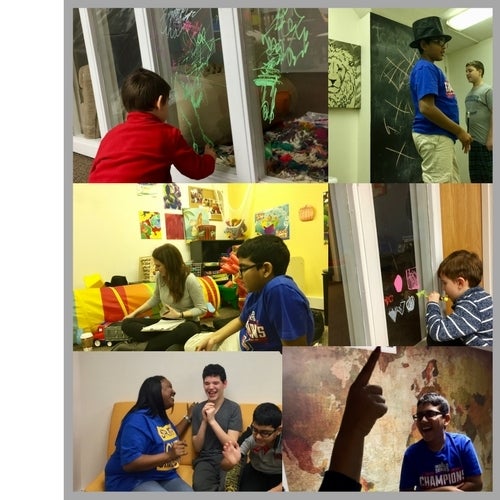 We continue to provide opportunities for our clients that they are not typically exposed to on a regular basis. Our community outings include trips to the local Winnetka Library where clients are observed engaged in silent reading, listening to audio books, knitting a scarf or even on the computer for a 3D Studio Class instructed by one of the amazing librarians! Our clients this year have also had the opportunity to travel to Nickel City. This trip in particular generated the most gratitude and appreciation for the amazing experience our kiddos shared.
Moving into 2017 and leaving 2016 in the past, we have grown tremendously as an organization and individually as professionals. Each team member contributes ideas to make Autism Family Center better each day. We all look forward to more community outings, library days, pajama days, and programming days too.
Here at AFC there is never a dull moment nor would we want their to be. :)
Let's move forward as a community.
If you are ever in the Winnetka area, you may see AFC staff and clients out and about. We are probably on a new quest or adventure. We provide our clients with real lifetime experiences and develop skills that may not have been displayed previously. We want to see them greeting others with a simple expression as "HI!" or continuing a conversation, staying on topic as well as maintaining eye contact too!
Calling all HuffPost superfans!
Sign up for membership to become a founding member and help shape HuffPost's next chapter
This post was published on the now-closed HuffPost Contributor platform. Contributors control their own work and posted freely to our site. If you need to flag this entry as abusive,
send us an email
.