III Points is Wynwood's biggest and baddest festival. In its 5th year, the first to sell out, the event continues to grow in scope and size. This year's edition included kick-ass performances from The Gorillaz, Bonobo, Thundercat, Badbadnotgood, Danny Brown, Kaytranada, The XX, RÜFÜS DU SOL and many more, including a special DJ set featuring Mark Ronson and Tame Impala's Kevin Parker. The weekend was fun, all III days.
Vibes were amazing. Strong progressive heads, tons of beautifully styled, open-minded individuals generally spreading and absorbing good energy. No pretension. The gender blender bathrooms showed progressive millennial values. Can't think of a better and bigger gathering in 305 just on good vibes.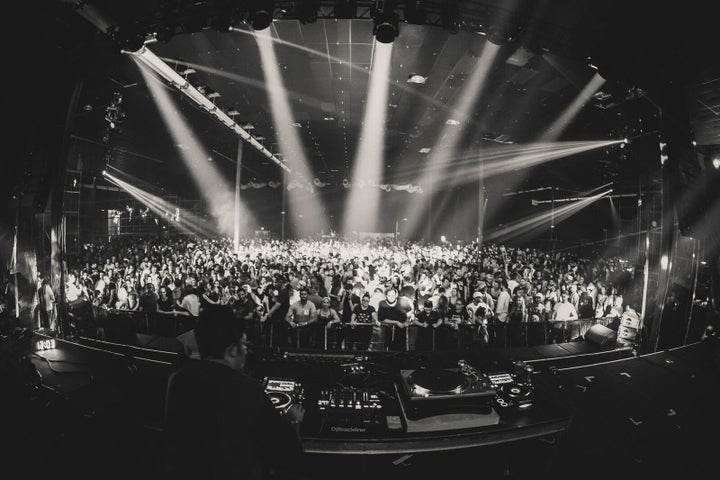 Last year the event overcame a hurricane scare that definitely impacted the festival, including the cancellation of LCD Soundsystem. This year, all systems were a go. The biggest change in the 2017 III Points was the noticeable expansion of the campus, both outside and inside. The main outside stage possessed legit world class music festival production. Some issues existed with sound carrying sideways into VIP, but the main lot sounded great. Also, the scheduling on Saturday night was a bit off, but the visuals outside and the disco ball were sick.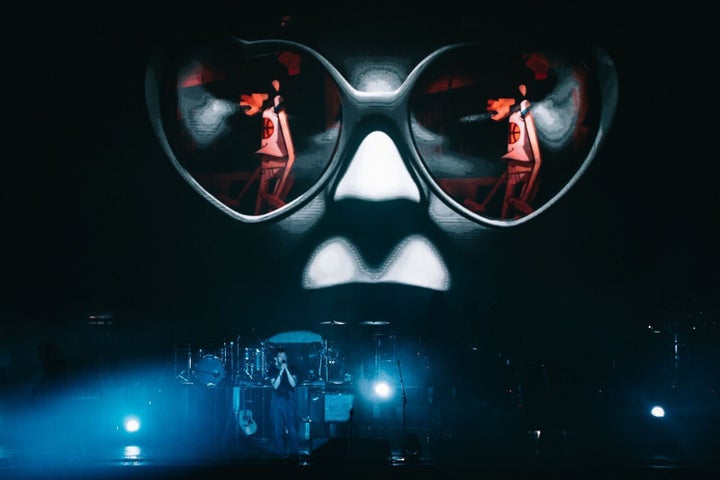 III Points relocated the smaller stages, moving one inside and the other into a back corner. It worked.
The food was deliciously varied and the drinks flowed. One sponsor, Stillhouse, dropped an array of smooth corn whisky cocktails that hit hard.
Inside the warehouse the Main Frame felt turned up. They also opened up the back warehouse for art installations but the area was highly under-activated. It visibly looked sparse and underachieving.
The Brian Eno main installation was part hipster-Jonestown, part Zen. Very millennial. Bring your own visuals. The visuals are inside your mind, man. Listen. Tune in, turn on, drop -- wait, hold on, let's take a selfie —okay — let me post it #transcending #tuningin #iiipoints — wait, stop talking, hold on, can I charge my phone there?
They'll work on the art and surely it will grow going forward.
Want to say III Points is cooler than Basel, but can't. Not even better than Ultra, yet. At least in terms of scope and production. But it's not about "best" or "coolest" labels, even if they are click bait. III Points is dope.
Straight up. Let's leave it at that.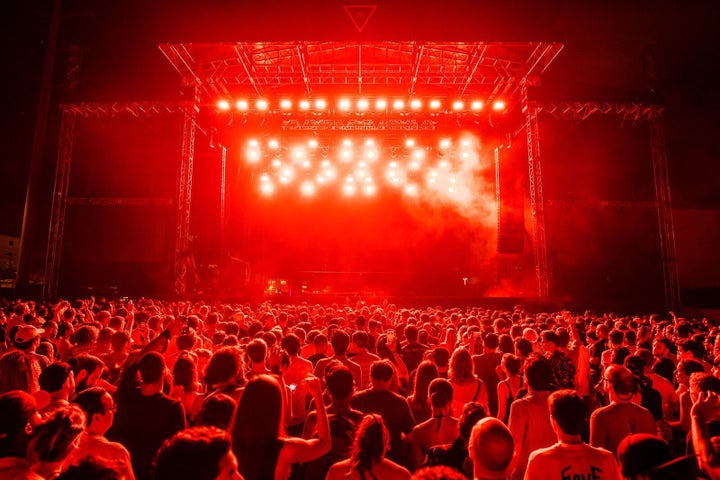 Related
Popular in the Community