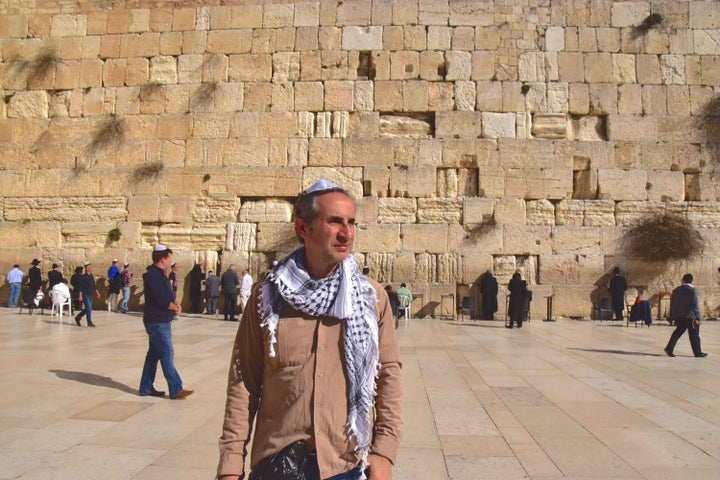 I usually like to look forward when we near the end of one year and the beginning of another. But this year will go down in history for the reasons listed below. One thing before we begin the list: As horrible as this year was to some, mainly for one reason and one reason only, I think we all know what it is, several good things came out. So, keep your chin up, three more and he's out of there.
Below are the top ten events from this past year.
1- I will not mention his name, but the president of this country is a disappointment. I've told friends had I had the choice between a monkey and him, I would have voted for the monkey. At least the monkey wouldn't cancel Obama Care, which helps millions of people. The fact someone like that is the president made me think of how serious are the problems we have. I used to be in the clouds, America is so great. Well, it is still great, but it's shameful someone like him could would make it to the White House.
2- "Me Too." The rise of sexual harassment to the top of the lists and the news channels, and the consequences of jerks retiring and leaving their jobs, gives you an odd feeling inside. I don't know what it is about power, it makes you want to surpass what is acceptable. The women who rose and exposed these pathetic excuses for men should receive the Nobel Prize, and not only the Time magazine "Man of the Year" title, which alone is a statement.
3- Russian Meddling: It's not whether they did it or not, it's how much. It doesn't take a genius to know there was another reason he made it, other than the 30 percent supporting the big joke for the president's job. FBI director James Comey stated an investigation is in the works, which our president said there wasn't in a tweet. Comey was fired later.
4- Which brings me to Twitter: When did that become the preferred method of communications between a president and his fan base? Oh yeah, I almost forgot. They don't have the stamina, or the know-how, to read more than 140 characters. And he doesn't have the smarts to write more. Why complicate things.
5- We bombed Syria: As if to say: I have balls, don't mess with me. Off course the entire act was to show muscle to the world. The Syrian war is still going strong, and the bombing did not deter the government from continuing the atrocities.
6- Charlottesville showed the world how racist in this country. One person was killed and several injured when a Neo-Nazi drove his car into a crowd of protesters. White Nationalists marched around the city shouting, "Jews will not replace us." What the hell does that mean? Who is trying to replace them? Are Jews now going after jobs at chicken-processing plants?
I have to stop to mention the justice system we have: This poor excuse for a man who drove his car into the crowd in Charlottesville was charged with second-degree murder and several counts of Malicious Wounding and failure to stop in an accident that resulted in death. Please read that statement again. Do you realize what happened? We still considered him a human being with rights, and charged him according to what he did, instead of lynching, which is what the Neo Nazis did a few decades ago. This is why I love this country. Justice will prevail . . . regardless.
7- It was the year of hurricanes. Harvey, Erma, and Maria killed hundreds of people and dislocated millions in Texas, Louisiana, Puerto Rico, and other islands in the Caribbean and the Florida Keys. Puerto Rico suffered the most damage due to its weak energy grid.
8- The deadliest mass shooting in US history took place in Las Vegas when 64-year-old Stephen Paddock Killed 58 people and injured over 500 others by opening fire on an outdoor concert. Officials said gun shots lasted 10-15 minutes. The terrorist killed himself.
9- Eight people were killed and a dozen injured when a man drove his rented truck through a New York city bicycle path. He was identified as Uzbek national Sayfullo Saipov and has lived in this country since 2010. A note in the truck said the attack was in the name of ISIS.
Which brings me to this: People who commit mass shootings or drive a truck and kill others for a myriad of reasons, be it ISIS or anything else, are all terrorists. Why do we attach the word, terrorist, only to acts done by Muslims? The dictionary doesn't classify the word as an Islamic phenomenon.
10- Our president recognized Jerusalem as the capital of Israel and plans to move the embassy from Tell Aviv to the new capital. What he did was an attempt to shed light on something other than his mishandlings of many local issues. In addition, he ruined any chance of a peace process. Palestinian East Jerusalem will never acquiesce to the fact the city is the capital of Israel.
One more positive event that takes the cake.
11- One of the most positive news ever took place in my state of Alabama. We elected Democrat, Doug Jones, for the senate. He ran against Roy Moore, who has been ejected from state court twice, and who is as backward as it gets. Jones joins other democrats in Virginia and New Jersey who show the tide is rising against authoritarianism.
Not a bad year all in all. I am after all still breathing!
Related
Popular in the Community