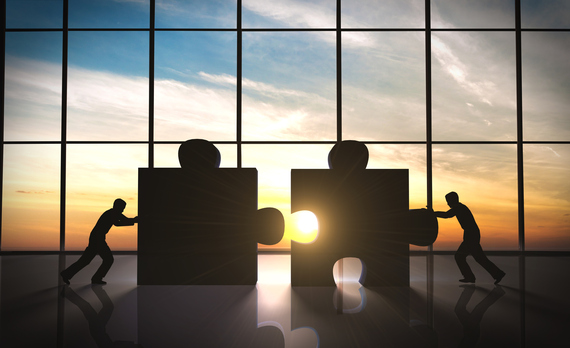 In 2016 we saw a great deal of shake-up in the media landscape, from proposed mergers like that of AT&T-Time Warner, to cross-over partnerships such as Comcast-Netflix and Twitter-NFL. But beyond the buzz of these household names, what do these changes mean for consumers?
As we look to 2017 there is no doubt the media landscape will continue to transform, and for consumers, this means exciting things are ahead when it comes to the future of entertainment.
The media "hub" will evolve.

Even just a few years ago, the living room cable box was the media hub - it determined what content audiences watched, and when. However, as we move into 2017, this industry shake-up means the all-powerful box is getting a bit more fragmented.
Today, the cable box is less indicative of what people are viewing as consumers are turning to other outlets, including social media, to determine what to watch. Streaming services have played a large part in this shift, allowing for consumers to tune in from any device, from anywhere and at any time to watch their favorite shows and movies. While it's likely that 2017 will continue to see the media landscape become more fragmented when it comes to content, industry mergers and consolidation are signifying a new type of media hub that brings different viewing channels - from traditional cable, to streaming services and social media channels - together under one umbrella.
Sources of original content will continue to expand reach and surprise consumers.

A major factor contributing to the industry transformation is the rapid increase in quality original content. In the latter half of 2016, Netflix saw a surge in subscribers, exceeding expectations, largely accredited to popular Netflix original shows like Narcos and Stranger Things, and their partnerships with local Pay TV distributors.
Streaming giants like Netflix and Amazon Prime will likely continue dominance in 2017 as they strengthen their local content portfolio in their larger markets. Compelling original content is one reason these companies have seen such success in the market, but the other is that they have the resources and infrastructure in place to expand their global footprint quickly and effectively to grow subscribers.
However, don't discount the local streaming services suppliers. It will be interesting in 2017 to see the role of smaller local streaming services, and how they evolve in the new media landscape. While Amazon and Netflix have the building blocks to maintain a stronghold, and create partnerships to expand their footprint, the local streaming service providers certainly have an advantage in their local markets with greater access to local content, and a deeper understanding of the payment mechanisms within a specific geography. They have a unique ability to capture a specific audience to help them compete.
Beyond streaming services, social media giants are new contenders that are set to play a significant role in video content curation and distribution in the New Year. Twitter was the first to jump into this arena, broadcasting 10 NFL Thursday night football games this fall - resulting in a positive reaction from sports fans. It is likely we will see Twitter and other social media channels continue to jump into the content viewing market, and expand their reach with consumers. In fact, earlier this month Facebook announced it was exploring opportunities to license content from TV studios to beef up its video offering. Blending professional scripted content and sports rights with their own community created content could prove to be the magic combination that defines the next generation of entertainment.
High expectations from consumers will put pressure on the media landscape to continue to innovate.

Much of this market movement is occurring because expectations for the consumer experience are very high. Viewing audiences expect to access all content anytime, anywhere, in a personalized manner. Consumers expect to be engaged and immersed in the content experience, and I believe we will see this manifest in four ways in the New Year:
Continued creation of high-quality original content, such as channel-original shows like Orange is the New Black, Game of Thrones and Man in the High Castle.
Introduction of exclusive content that is only available through one outlet, such as only airing new seasons of cable favorite shows on Netflix, like Gilmore Girls and Arrested Development.
Live viewing will find new homes that allow greater audience engagement, whether live sports, news or awards programming. We have already seen social media giants start to experiment with live sports and news, a trend that will likely attract streaming services and traditional providers to innovate as well in 2017.
Social Networks will have a greater impact on the evolution of entertainment. With the global reach, massive audience aggregation and introduction of live video creation features offered by the largest social networks, we may start to see "premium" content layered onto the user created video in exciting new ways.
As I look ahead to the New Year, I'm excited for the content experience, and you should be too. The industry is focused on the customized consumer watching experience - from a-la-cart programs and channels, compelling combos of exclusive/original content and innovations in live linear programs.
Because of industry giants coming together to combine services, we can look forward to accessing all this great content from one, centralized hub that offers a fast and easier way to search for content and get recommendations for what to watch next.
As the industry mergers continue to shake out in 2017, it will be a great time to be an entertainment consumer, enjoy the ride and keep your eyes on the headlines.
Calling all HuffPost superfans!
Sign up for membership to become a founding member and help shape HuffPost's next chapter