Successful marketing in 2017 requires strategic balance. Today's consumers interact with dozens of mediums on a daily basis. Your goal, as a brand, should be to meet them at as many of these points as possible. Learning to develop effective marketing messages that maintain consistency, regardless of whether the medium is digital or print, is a skill that will take you far.
What can you do to set your brand apart in 2017? The answer is listening. Find your ideal customer, connect with them, and then ask them want they want to know about your product.
Thus, 2017 is The Year of The Question.
Rather than the brand feeding information to the consumer, 2017 is about the consumer asking for the answers they want from the brand. Along with that comes more responsibilities for the brand, but it also opens up more possibilities.
Getting your customers to ask questions only works if a campaign is set up to invite them to do so. This means two things: 1) Carefully building a consistent marketing campaign 2) Harmonizing all your channels so that each customer is getting a specific message every single time.
It is difficult to know with certainty which touch points contribute to qualified conversations and sales. To combat this problem, invest money and resources into marketing response attribution. Knowing what triggered each response will enable you to assess whether or not your marketing efforts are hitting benchmarks.
The Year of The Question also means making it easier for your customers to convert on their preferred medium. If your customer base buys most of their products on a mobile device, don't drive them to convert on desktop.
Ensuring that your brand is positioned to answer your consumers' requests starts by making sure your technology is up to speed. Build an App for your brand that works together with Amazon Alexa or Google Home. That way, when your ideal customer is on his or her couch and has a question about your product, they can simply say it out loud and get the tailored answer you want them to hear.
After all, according to web service provider Baidu, more than 50% of searches will be image or voice-based by 2020.
Look into AI and chatbot technology and see if it fits with your budget and capabilities. Not only will chatbots allow you to service customers 24 hours a day with personalized experiences, you can track all of their searches to learn more about them.
The more you learn about your shoppers, the better your answers are to their questions.
When a user Googles your product or industry, make sure your brand shows up first or second in that search. That means optimizing your AdWords campaigns and building up your Quality Score with Google.
This also means testing your campaigns, enhancing for success and then tracking performances. Google Analytics is free for AdWords customers and should be utilized during every AdWords related decision.
When it comes to social in '17, make sure that your tone is consistent. There are more social presences than ever before and it is the consistent ones that stand out, outlast and gain loyalty.
It might seem obvious, but you need to stay aware of the latest innovations in social media. Even the gimmicks. Where is your consumers getting information? What platform and feed do they use most often? Read the news, follow the trends. When Snapchat adds functionality, you need to be ready.
2017 and beyond is not just about changing the conversation, it's about changing how the conversation happens. Figure out the tech, synch-up campaigns and get the consumer asking questions. And then, turn the question inwards and rethink your tactics. True marketing innovation should be the process not the end result.
Find the right team to help sculpt your 2017 marketing plan at Rebuild Group.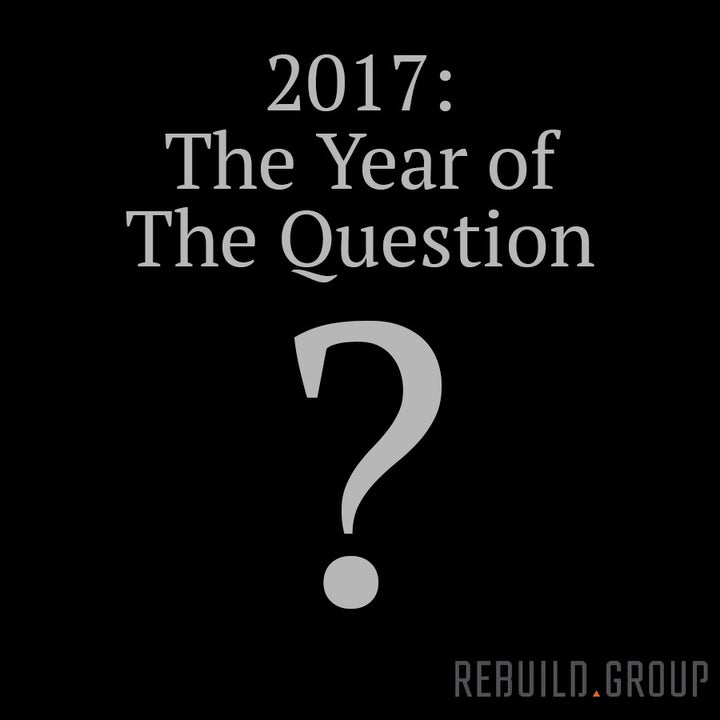 Related
Popular in the Community