It goes without saying that 2016 was a remarkable year politically. Assumptions about politics turned on their head. Many eminent minds will pore over the year's events trying to understand both cause and effect. The most apparent consequent is uncertainty. It is a space from which few of us draw comfort. For those in the global water science and research arena, it is especially unsettling.
For too long, water has been seen as a fragmented resource. Those in industry and politics often view it through a particular prism e.g. sanitation, agriculture, infrastructure, human health etc. Rarely is water and its provision throughout the supply chain viewed holistically. Working in water we have to leave major decision-making to politicians who, we hope, see the bigger picture. More often than not we are disappointed when we see decisions taken based on short term expediency over long term benefit.
The challenges of a fragmented resource landscape, then, has just become more complicated by the 2016 dawn of post-truth politics.
The decision of the UK to leave the EU has thrown into jeopardy – or, at least prolonged uncertainty – ongoing British scientific involvement in pan-European water research projects. The UK's university science capacity is first class; their access to the EU's €80bn Horizon 2020 funding programme is, however, in doubt.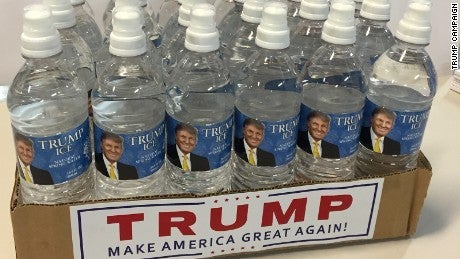 In the politics of 2016 that played out on both sides of the Atlantic, it was fashionable to vilify expertise. Experts – scientists, economists and academics - were labelled, along with "elites", as not being trustworthy. Their contribution was dismissed as unnecessary, absurd, even rotten. In short experts were overrated; the knowledge they bring to an issue overstated.
It hardly needs to be said that this is not good for science, resource management and the common endeavour of progress. For those of us who work in water, either by trying to secure provision of safe drinking water, extending basic sanitation or unleashing the energy potential of water, now have an even greater task ahead. As experts in a critical resource, it appears we now have to diversify and become public relations and advocacy experts. In effect, our job looks set to include campaigning to ensure our best advice is not automatically dismissed by the self-assured hubris of the post-truth era politician.
It has been always incumbent on us to provide the best information available for politicians and their electorates on water science and resource management. Now we need to double our efforts to ensure that the information we provide is not reduced to simplified populist post-truth decisions, and where short-term gain does not bring on long term pain.
Never has the science and policy interface required closer collaboration and trust. "Bridging Science and Policy" is the timely theme of the International Water Resource Association's triennial World Water Congress in Cancun, Mexico this year.
That water is a vital resource is undeniable. Similarly, the expertise that sits behind the provision and safeguarding of finite water resources for agricultural, energy, public health and sanitation is no less vital. In the era of post-truth politics, politicians should be careful not to throw the science out with the bath water.
Related
Popular in the Community