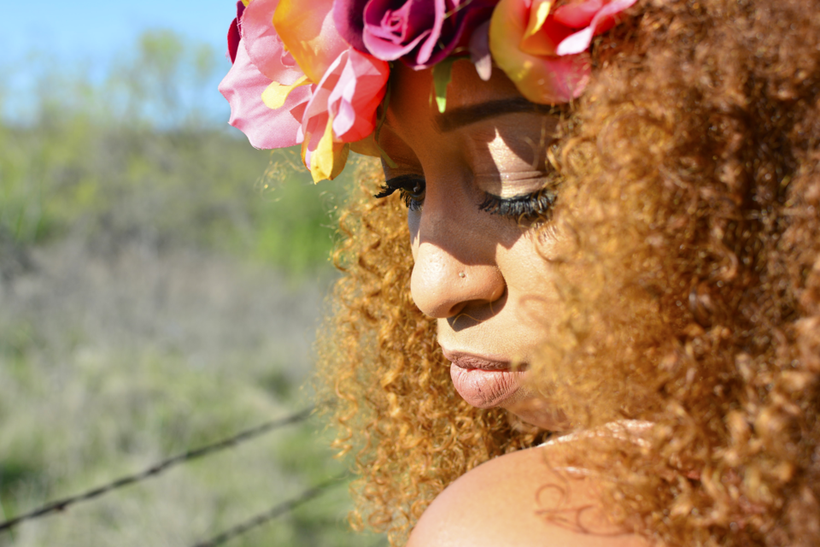 In this "I want it—and I want it NOW!" society that we live in, everyone is in search of quick fixes and right-now answers. This "Fix me NOW; I am broken!" mindset has paved the way for the Personal and Business Development Coaching and Consulting space to expand like never before. So, as we are drawing 2017 to a close, if you're anything like me, you're in search for one of these highly-trained and engaged saints called 'Life Coaches', 'Strategists', 'Gurus', 'Experts', etc. My team has been watching a few who are emerging in the online space.
However, before I share my thoughts and findings with you, you know there must be an anchor—someone who has already achieved great notoriety and noted results in the industry. As a Branding Expert, my newsfeed, inbox, and life are full of other business, personal, coaches, and experts, which prompted me to watch a few of them (I actually suggest you watch them, too, in 2018).
I teamed up with my good friend and Life Coaching Superstar, Dr. M.E. Porter, affectionately known as 'The Soul-Shifter' and becoming known as 'The Scatter-Brained Genius' Coach. I wanted to see who she would choose as her coach…if she had unlimited financial resources. I was not absolutely shocked to hear the name Iyanla Vanzant. Now, if you don't know who Iyanla is, allow me to introduce you to Miss "Fix My Life"! Iyanla Vanzant is incomparable; a true Life Coach in every sense of the two words. Heck, she is fixing everyone's life! I mean, she is on Oprah's network as a Life Coach. That says it all!
Iyanla is a life-changer, but more importantly, she has the strength and fortitude to change her own. She was once a single mother on welfare; she lost her daughter; and she went bankrupt. However, those are not the things people recognize her for. Iyanla is a six-time New York Times Best-Selling Author (also a goal of mine). She's been seen on many stages, from the Essence Festival to her #1 reality show on the Oprah Winfrey Network! (I know I mentioned that before, but it warranted repeating.) Iyanla's no-nonsense style is something I'm drawn to, as are millions of others internationally. She is currently leading the 'AWAKEN Challenge', where she intends to bring the world back to awareness and love. Iyanla, I am here for all of that! Check her out at www.iyanla.com and, while you're there, sign up for the 'AWAKEN ONE MILLION Challenge'. Tell me: What do YOU think about Ms. Vanzant?
So, what exactly is a 'Life Coach'? The Oxford Dictionary definition states: "A person who counsels and encourages clients on matters having to do with careers or personal challenges." So, a Life Coach is someone who has dedicated his or her life to supporting the success of others. You can add a few prefixes; Business, Executive, Spiritual, or Branding (like myself)—which indicates genre or master, certified or professional, and is indicative of the level of skills acquired. I believe Iyanla is a healer—almost more of a 'Practitioner' than a Life Coach. She is the reigning Queen in this space, but remember: I have been watching a few others that may be hot on Iyanla's heels!
Here's a Life and Business Coach to watch in 2018: Donna "The D.I." Izzard. I have had my eye on 'The D.I.' for a few years now. Her message is one of faith and authenticity. Donna encourages her audiences and clients to give respect to their 'silent investors' (employers) while they are in the process of building their business empires. Keep your eyes on this one! Join 'The D.I.' on Facebook at https://www.facebook.com/groups/ceoprayers
I truly appreciate how the expert space is available to both faith-based and secular individuals. The playing field is pretty dang level—which brings to mind another "Faithpreneur": The Reverend Hope Sutton, who dawns the slogan, "Hope is here!" Hope serves her tribe from a Coaching and Consulting firm, She is Powerful, Inc., in Atlanta, Georgia. She is, indeed, making a powerful change in this space. Visit Rev. Hope at her E-Home: http://www.sheispowerful.com.
Let's talk finances for a moment. The Coaching and Consulting business has changed the game for many, especially those in the African-American community. It has made six-figure earning very possible for many who would be considered "educated" or "skilled enough" to enter into that tax bracket. Here's a little-known fact: Motivating the Masses—owned by Life Coach and CEO Lisa Nichols—is publicly traded! Lisa (like Iyanla) started with nothing outside of a will to change the lives of her and her son, and to serve others. There are others to watch for in this expert space, but I could not write this article without mentioning Ms. Nichols.
I found myself really impressed with the next woman on our expert watch. She speaks to an issue that is plaguing society right now: bullying. I hate bullying! I will say that again, just because I can. I HATE BULLYING! I have compassion for bullies, but I despise their damaging actions towards others. Dr. Irene Okoronkwo-Obika is working to eradicate childhood bullying, so I see her as an 'Anti-Bullying Coach' (my words; not hers). I honor you, Dr. Irene, with all sincerity. Keep your eyes on Dr. Irene in 2018. She is one to watch! Support her cause here: http://chisomthechamp.com.
The coaches are coming! The coaches are coming! I know that I already mentioned Dr. M.E. Porter, but I would be remiss if I did not offer you just a little bit more about this "real-to-the-bone" sista who is so passionate, she often leaves her clients in tears while wanting more! When asked a few years back during an interview who her competition was in the industry, she confidently replied, "If there is any competition, it has to be Iyanla only because we seem to have the same mission; to heal people before we try to fix them!" Well, you heard it here first (or maybe second): Dr. Porter calls herself a 'Spiritual Acuity Coach', but the truth is that most of her clients are with her for her business and marketing skills. You can visit Dr. Porter at her E-Real Estate: www.marilyneporter.com or follow her on Twitter at @TheSBGCoach.
So, let's wrap up this coaching conversation with my final few Experts to Watch in 2018 in the Coaching Industry (if I mention your coach, send me an email to let me know):
Empowerment Coach Twylia Reid is on the rise in both the coaching world and as a Best-Selling Author. Twylia is not afraid to bring her faith to the coaching session and believes strongly in service to others. You can watch her at http://www.twyliareid.com.
WHEW! This girl is on FIYAH! Coach Toy Parker is igniting lives with her high-impact, straight-to-the-heart-of-the-matter style. Toy is no beginning to the business world and brings all of her skills to the table as an Empowerment Coach. If I were you, I'd take my advice and head on over to her website: https://toyparker.com. Don't sleep on these experts in 2018! I am telling you that…in case you need support. I have done the work for you! Just point and click!
Lastly, I must pay homage to the coach who deems herself the "non-coach": Miss Stevii Aisha Mills. Stevii is a Personal Development powerhouse, but her passion is getting you seen in the media. As a Public Relations Coach, Stevii spends her days preparing her clients for television and radio exposure by offering one-on-one consulting. You can catch her at http://www.stevii.com.
When all is said and done, you must know what you need to some degree before a Life Coach can serve you at his or her highest. What I mean is this: If you need a personal life intervention, don't seek out a Business Coach! Get honest with yourself in 2018 and then go find the coach who can keep you accountable to your own honesty.
Calling all HuffPost superfans!
Sign up for membership to become a founding member and help shape HuffPost's next chapter
This post was published on the now-closed HuffPost Contributor platform. Contributors control their own work and posted freely to our site. If you need to flag this entry as abusive,
send us an email
.