The 2018 midterm congressional elections will be the most expensive congressional election in U.S. history, with a projected cost of $5.2 billion, according to the Center for Responsive Politics.
The historic spending is driven by unprecedented fundraising from Democrats, the current minority party in Washington, who are raking in huge sums from small donors, record donations from women and, yes, gigantic super PAC donations from billionaires.
It is not surprising that such a hotly contested race for control of Congress would produce high spending. There are more candidates challenging incumbents than in recent congressional elections, and there are more open-seat races in which no incumbent is running. Still, the level of increased electoral competition should produce an increase of only about $500 million in spending, according to Sarah Bynar, a researcher at the Center for Responsive Politics. Instead, the 2018 midterms will cost $1.5 billion more than the 2014 midterm elections.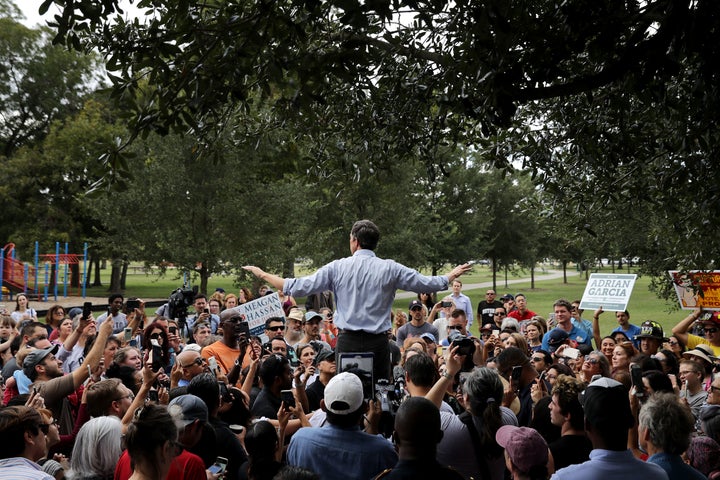 That unexpectedly high increase in campaign spending stems from Democratic Party small donors and women infuriated by the election of Donald Trump as president. The jump in campaign donations, particularly in the form of contributions under $200, began early in Trump's administration as activists sought to organize early to defeat him and his Republican Party in the midterm elections
"It is voter energy," said Carolyn Fiddler, communications director for the liberal blog Daily Kos. "This low-dollar fundraising energy started in 2017 with special elections. That started to tip us off that this cycle was going to be different than any cycle before."
Current Democratic candidates for the House and Senate have raised a combined total of $1.2 billion, compared with $790 million for Republicans, according to the Center for Responsive Politics. That huge gap can be partly explained by the $310 million raised by Democrats from small donors ― $215 million more than the $95 million in small-dollar donations to Republican candidates.
Some candidates, like Rep. Beto O'Rourke, the Democrat running for Senate in Texas, and incumbent Sen. Heidi Heitkamp (D-N.D.), have raked in eye-popping sums from small donors. O'Rourke has raised $31 million from small donors. Heitkamp raised $7.4 million from small donations in just the first two weeks of October. But the record small-donor energy is not restricted to just a few high-profile candidates.
A huge amount of donations, including small-dollar donations, flow through the liberal fundraising hub ActBlue, which nearly every Democratic Party candidate campaign, party committee and organization uses to raise money.
ActBlue told HuffPost that it has processed $1.5 billion in contributions ― double the amount from 2016 ― from nearly 5 million unique donors in the 2018 election cycle. Sixty percent of those 5 million donors had previously not donated through ActBlue, and over 50 percent of the donors were women.
Women have historically donated to political campaigns at much lower rates than men. That has radically changed in 2018, according to data collected by the Center for Responsive Politics. Women have donated a total of $398 million in disclosed contributions above $200. (Small contributions that aggregate to less than $200 do not need to include individual donor information and therefore cannot be categorized by sex.)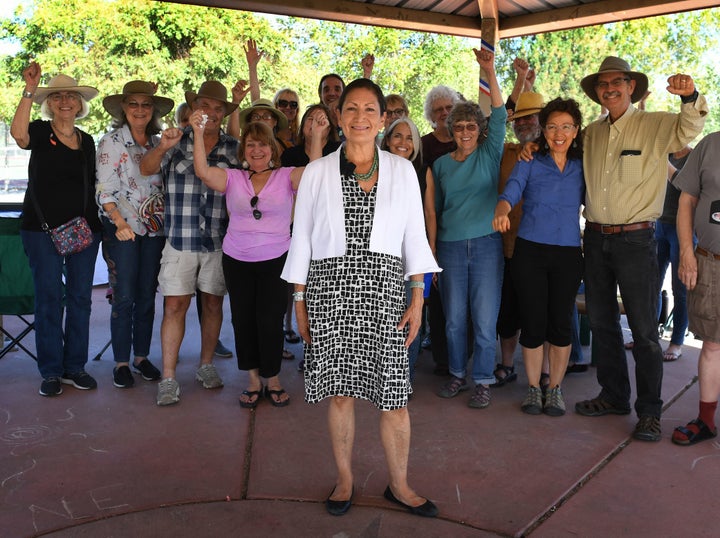 Women are known to donate more frequently to women running for office. There are far more women running for office as Democrats in 2018 than in any previous election cycle in U.S. history, while the number of women running as Republicans is flat.
The partisan split for women donors, however, far exceeds any disparity in the number of available female candidates. Women have so far donated $308 million to Democrats in 2018, compared with just $90 million to Republicans. That amount donated to Democrats by women is $218 million more than the amount women gave to congressional Democratic candidates in 2016.
Democrats have also benefited from new tactics to ensure that their primary winners started off their general election campaigns with flush bank accounts. Activist communities like Swing Left and the liberal blog Daily Kos launched "nominee funds" ― essentially escrow funds ― to raise money to be distributed to the winner of the Democratic Party primary in competitive districts. These kinds of funds had initially been developed in 2006 but were not widely deployed until this midterm election. Swing Left raised $3.8 million for nominee funds, and Daily Kos raised $2.1 million.
In some cases, like in Texas' 32nd Congressional District, the Democratic candidates joined together before the primary election to collectively raise money for these nominee funds at unity events.
That money ― often in the six-figures ― was then distributed to primary victors the day that they won. It allowed the Democrat to get an immediate jump start on their campaigns against Republcian general election opponents. "This is a huge shot in the arm," said Ethan Todras-Whitehill, Swing Left's executive director.
On top of the historic small-dollar fundraising fueling the Democratic midterm campaign, the party's candidates are also receiving a shot in the arm from billionaire donors funding last-minute super PAC ads.
Michael Bloomberg, the billionaire former Republican mayor of New York City, contributed more than $47 million in October to super PACs supporting Democrats. His contributions are funding huge ad buys in support of Democrats in crucial Senate and House races.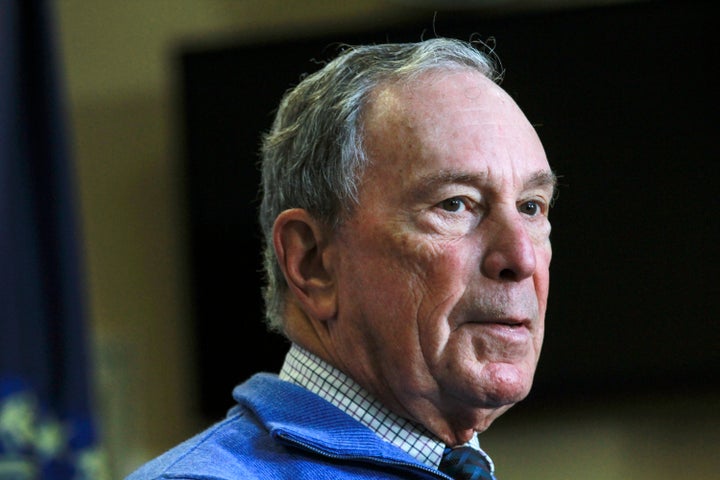 The same is true of spending by Tom Steyer, the hedge-fund billionaire who now runs an extensive political operation seeking action to forestall climate change and encourage Trump's impeachment. Steyer donated more than $9 million to his super PACs supporting Democrats in October.
These contributions have helped the main Democratic Party super PACs significantly outraise the big Republican Party super PACs in the first two weeks of October ― the last disclosure period prior to the election. The 10 best-funded Democratic Party super PACs in October raised $106 million, compared with $68 million for the top 10 Republican Party super PACs.
That said, the largest donor to super PACs remains the conservative billionaire casino oligarch Sheldon Adelson. Adelson and his wife, Miriam, have donated a total of $112 million to super PACs backing Republicans. Adelson has received practically everything they have ever asked for in terms of policies and advocacy for their business from Trump and congressional Republicans.
The campaign money trends in the 2018 midterms are not expected to be outliers. Democratic Party activist energy will certainly continue to grow as the 2020 presidential election comes into view.
"There's no ceiling on what Democratic engagement can look like across the country," said Erin Hill, ActBlue's executive director.
Popular in the Community