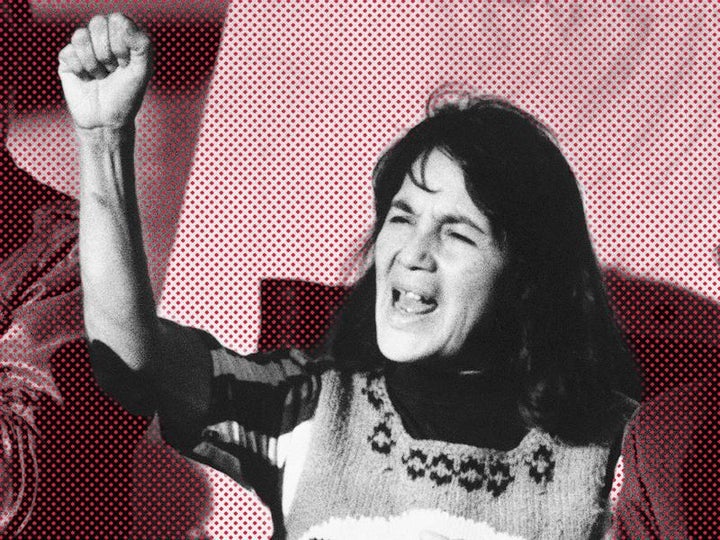 Midterm elections are usually thought of as a referendum on the president. But for many Americans, the 2018 midterms were a referendum on so much more. When she sat down with WNYC's Kai Wright, HuffPost Editor-in-Chief Lydia Polgreen called this election cycle "a referendum on our character as a nation." And as with the many pending results around the nation, the results of the referendum, Polgreen said, feel "too close to call."
Polgreen and Wright sat down for a roundtable discussion on the midterms for an episode of The United States of Anxiety podcast. They were joined by Kelly Dittmar of The Center for American Women and Politics and conservative columnist Mona Charen. Charen, who joked that she has "been in a clinical depression" since the Trump campaign started gaining momentum in 2015, disclosed that the 2018 midterms brought with them a milestone: she cast her first vote for a democratic candidate. But that doesn't mean she doesn't still consider herself a republican. "There's a big [political] middle in the country that is dissatisfied with all of the choices on offer and I guess I'm in that basket now," Charen said.
In the second half of the episode, listen to an intimate conversation between lifelong activist Dolores Huerta and her daughter, Juana. Raised in Stockton, California, 88-year-old Dolores has made a career of publicly fighting for the rights of others. Along with Cesar Chávez, she helped to found the United Farm Workers Union and became iconic for her rallying cry "sí se puede!" She was instrumental in organizing the Delano grape strike and boycott of the 1960s that demanded equal wages and better working conditions for the mostly Latino and Filipino farm workers.
Juana is a former Los Angeles public school teacher who now works at the Dolores Huerta Foundation. Juana interviews her mom about her experiences with gender and power both in her work as an activist in a predominantly male-led union, and at home.
This episode was produced in partnership with Latino USA, a weekly Latino news and culture program from NPR and the Futuro Media Group.
Popular in the Community