NEW YORK ― Almost a year ago, millions of women donning pink-knitted "pussy hats" made the 2017 Women's March the largest single-day protest in American history. This weekend, the event returns with the aim of re-energizing the resistance against Donald Trump's agenda and registering new voters across the country.
"This year we've rallied, we've marched, we've held town halls, we've huddled, we've written postcards, and we've run for office in bigger numbers than before," Bob Bland, a co-founder of the original march, told HuffPost. "All of it was culminating in this moment, which is the anniversary of the Women's March, where we convert our collective power that we all felt last year on January 21st into a groundswell of political power."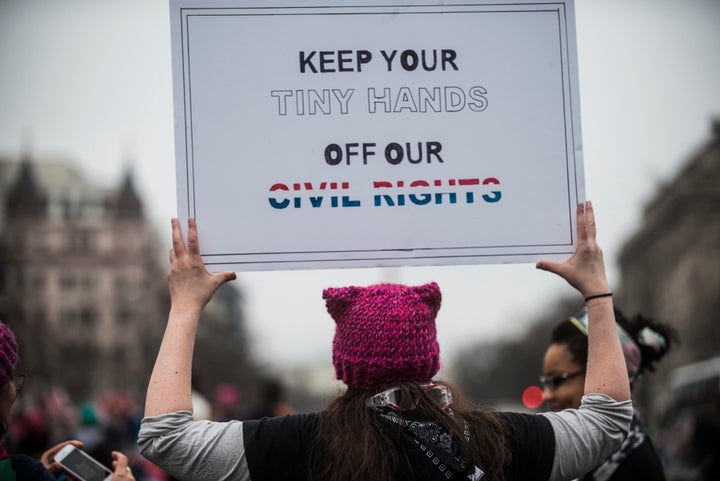 The Las Vegas kickoff event, held at Sam Boyd Stadium at 10 a.m., will feature singer Faith Evans and speakers such as Melissa Harris-Perry and actress Marisa Tomei, along with activists from organizations including Planned Parenthood and Black Lives Matter. It will be streamed live on the event website for those who can't make it.
Elsewhere in the country and in several cities around the world, more than 250 anniversary marches and events are planned for Saturday, Jan. 20. The official Women's March website has a searchable directory of them by zip code.
The Washington, D.C., and New York City marches are expected to be the largest. The D.C. march begins at 11 a.m. at the reflecting pool in front of the Lincoln Memorial. In New York, a pre-march rally will take place at Central Park West and 61st/62nd Streets at 11:30 a.m., with the march following at 12:30 p.m. from Central Park West and 72nd Street. More information is on the event's Facebook page.
"We are the leaders we've been waiting for. Now's the time to step up."
Following the anniversary events, the founders of the Women's March will start a national tour of 10 swing states to motivate citizens into political action. They'll partner with local progressive groups in each place to host town halls, candidate trainings, rallies and voter registration events ahead of the next wave of elections.
The march now has state coordinators across 35 states, as well as 5,500 local groups called "huddles" across all 50 states with the goal of keeping the momentum of resistance going year-round.
"The whole point of the women's march is for women to take agency over their own lives," Bland said. "We are the leaders we've been waiting for. Now's the time to step up."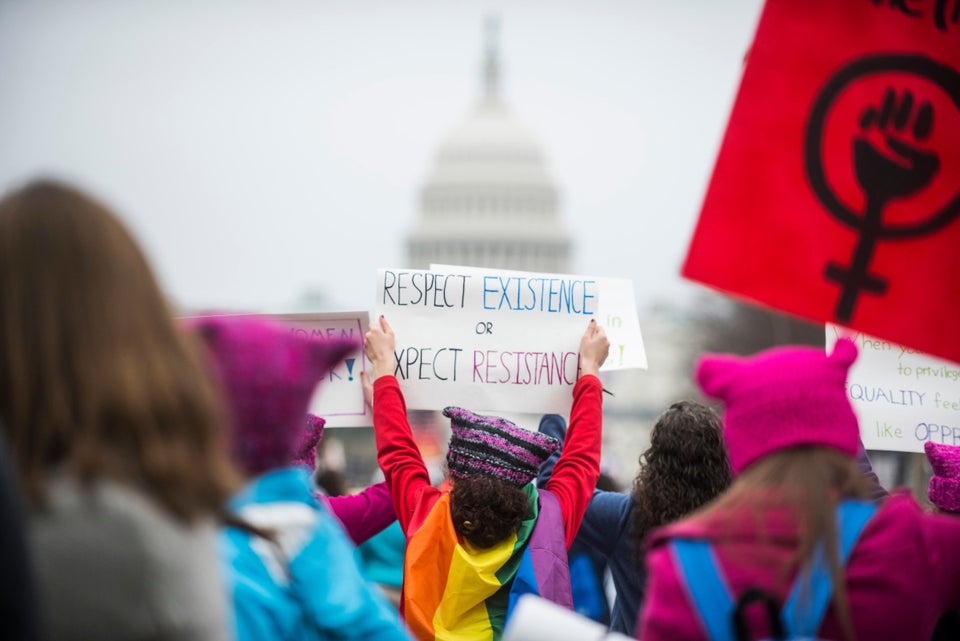 Feminist Signs From The Women's March On Washington
Popular in the Community