The Department of Justice's recent request to add a question about citizenship to the 2020 census has sparked concerns that such a move would lower response rates within immigrant communities.
An inaccurate Census would have severe consequences. The survey helps determine the allocation of nearly $700 billion each year in federal money, the number of representatives each state has in the U.S. House and how other electoral districts are drawn.
Even before ProPublica reported the Department of Justice request to the Census Bureau for the citizenship question, officials already faced significant challenges in getting people to respond. Among those is convincing people that the Census Bureau, which is overseen by the Commerce Department, won't share data on individuals with other government agencies, said Arturo Vargas, the executive director of the National Association of Latino Elected and Appointed Officials Educational Fund.
"What has happened in the past year or so, given the political environment, is that immigrants have become much more fearful" of contact with the federal government, Vargas told HuffPost. "These are not just undocumented immigrants. They're legal permanent residents, they're U.S. citizens who have family members who are immigrants."
Vargas, who also is a member of the Census Bureau's National Advisory Committee on Racial, Ethnic, and Other Populations, said part of this fear arises from the policies and "new tone" of the Trump administration toward immigrants.
"So adding the citizenship question to [the census] is going to exponentially increase that hurdle to convince everybody that nothing's going to happen to you if you answer this survey," he said.
"The U.S. Census Bureau is evaluating the request from the U.S. Department of Justice and will process it in the same way we have historically dealt with such requests. The final list of questions must be submitted to Congress by March 31, 2018. Secretary [Wilbur] Ross will then make a decision. Our top priority is a complete and accurate 2020 Census," the bureau said Thursday in a statement.
The Justice Department, in its Dec. 12 letter to the Census Bureau, said it needs data on non-citizens to better enforce Section 2 of the Voting Rights Act. That provision prohibits the drawing of electoral maps in such a way to dilute the influence of minority votes. DOJ said the data on non-citizens would ensure districts are drawn in a way that fairly represents minority citizens.
Voting rights lawyers question that rationale, noting that the Census Bureau already asks people if they are citizens through the American Community Survey (ACS), which every year goes out to about 3 million households and extrapolates information about the U.S. population. The Justice Department said in its letter the ACS data was insufficient for voting rights enforcement and that the citizenship question should be included on the formal census, something that has not been done since 1950.
John Yang, the president and executive director of Asian Americans Advancing Justice | AAJC, told HuffPost that asking about citizenship on the census would hinder the government from collecting accurate data.
"Putting it in the minds of the immigrant, they will have a certain paranoia," he said. "Even if they are a citizen themselves, they will say, 'Well, does this mean that they are asking me about my relatives that are here? How will this information be used against me.' Just by its nature, because this is something that goes to the core of someone's presence in the United States, they are going to be fearful."
He added that among immigrants who are not English proficient, the citizenship question would "raise in them a whole host of questions of 'I don't want to lie, I don't want to misstate anything, so it's easiest just not to answer.'"
John Thompson, the former Census Bureau director who resigned in May, said he would not advise adding a question about citizenship because census officials hadn't had a chance to measure how it would affect the response rate.
"From a census point of view ... you don't do things until you understand the effect," he told HuffPost. Census officials don't understand the effect (of adding the citizenship question. Without being able to measure it and trying to understand how this would affect the census and the census environment, for me, it would be hard to make that recommendation."
Some lawmakers have previously tried to pass legislation requiring a citizenship question on the census. Rep. Clay Higgins (R-La.) last year unsuccessfully sought to withhold funding for the Census Bureau unless it added such a question.
Rep. Steve King (R-Iowa) said in December he wants the census to count citizens separately from non-citizens and then use only the count of citizens to determine the apportionment of congressional seats. The U.S. Constitution requires congressional seats to be apportioned based on a count of all "persons," not just citizens.
Terri Ann Lowenthal, who worked as staff director of the House census oversight subcommittee from 1987-1994, said that adding a question about citizenship would produce inaccuracies that would have far-ranging consequences.
Asking about citizenship "will depress response rates and just lead to a completely inaccurate census in many areas," she said. "Those same data must be used for redistricting, as well as the allocation of hundreds of billions of dollars a year for federal funds for vital services, as well as state funds for community purposes."
Census researchers conducting tests in preparation for 2020 already have been raising concerns about the impact of harsh immigration rhetoric on response rates. In a September memo, the researchers said field representatives and supervisors were seeing an unprecedented amount of concern about the confidentiality of census data, particularly among immigrants. The officials observed test respondents "falsifying names, dates of birth, and other information on household rosters." In focus groups conducted in several languages to test messages for the census, respondents expressed concern about opening their door for a census-taker out of fear they could be deported.
"Spanish-speakers brought up immigration raids, fear of government, and fear of deportation. Respondents talked about having received advice not to open the door if they fear a visit from Immigration and Customs Enforcement" agents, the memo said.
The researchers called the responses "eye-opening" because many of the respondents had participated in previous census-related testing and not expressed similar nervousness or hesitation about sharing information.
This article has been updated with a statement from the Census Bureau.
Before You Go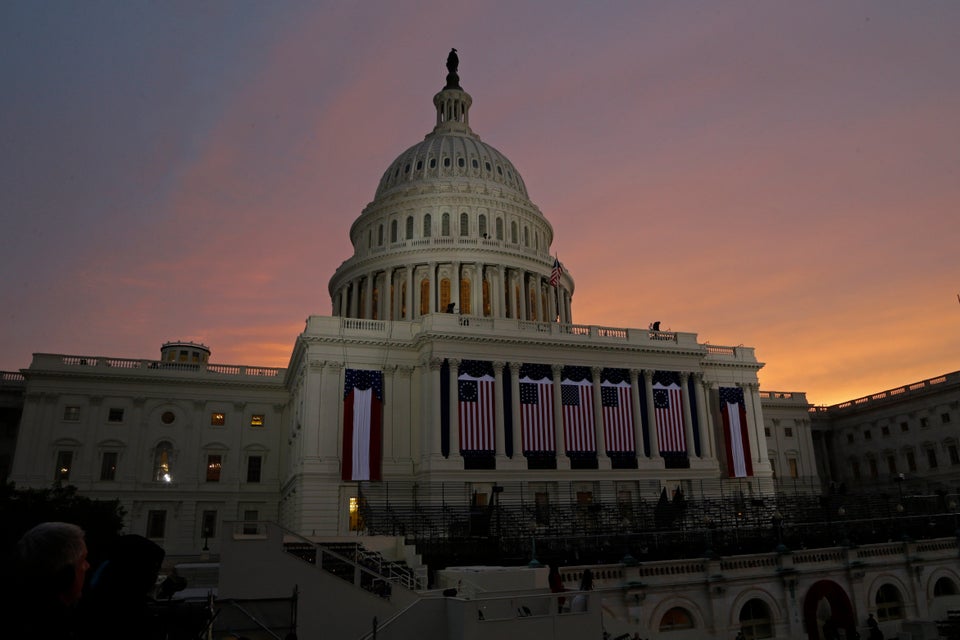 U.S. Capitol Photos
Popular in the Community