Some states are falling behind to prepare for the census ― even though doing so would give them more federal funding and more representation in Congress.
The U.S. Census Bureau will begin inviting people to respond to the census in March 2020, but just 20 state legislatures have appropriated funds that could be used to coordinate, advertise and partner with local groups on the census, according to a tally by the National Conference of State Legislatures. Fourteen states have no statewide complete count committee, which can help plan census activity throughout the state.
The Census Bureau and other groups are doing extensive work to make sure people get counted. But the lack of interest from state officials is puzzling because states only stand to gain from a more accurate statewide count, say experts and voting rights advocates. And state efforts to promote the census are particularly important this go around to combat fear in the immigrant and Latino communities after President Donald Trump tried and failed to put a question asking about citizenship on the survey.
That fear could have a big effect in Texas, where nearly 40% of the population is Hispanic or Latino. Texas hasn't appointed a statewide "complete count committee" to coordinate census efforts and ended its legislative session earlier this year without allocating any funds toward the decennial count.
Depending on the results of the census, Texas could gain up to three more seats in Congress.
"It was clear that the powers that be at the Capitol were not interested in allocating any money for that. That they'd let the local governments figure it out," said Bruce Elfant (D), the tax assessor-collector in Travis County, which is home to Austin. Local officials and groups are going to try to raise $500,000 for census efforts, Elfant said, but he was unsure if they would be able to.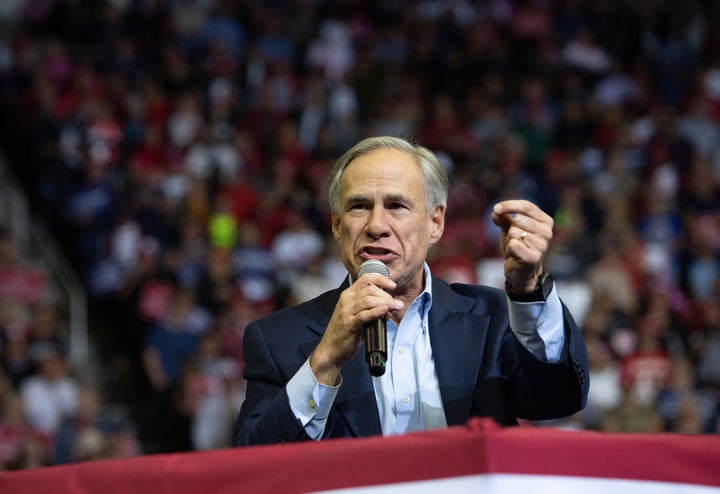 The inaction in Texas is in deep contrast to states like California, which could lose a congressional seat and is investing $187 million in census efforts. Illinois, which could also lose a congressional seat, allocated $29 million to census efforts. New York state, which could also lose a seat, allocated $20 million this year. All three states have statewide complete count committees.
It's not just about congressional seats. An inaccurate count in Texas would also have severe financial consequences. Texas received $59,409,844,723 in federal funds derived from census data in fiscal year 2016, according to an analysis by Andrew Reamer, a professor at The George Washington University. An undercount of 1% would cost the state at least $291,000,000 in federal funds, he estimated.
By failing to allocate the same resources on the census as other states, Texas is putting itself at a disadvantage when it comes to competing with them.
"If Texas undercounts its people, the money that it would get for the most part doesn't go back to the treasury, it goes to other states," Reamer said. "For every dollar that they don't get because of their undercount, California gets 14 cents of that dollar. And New York gets 11 cents. If Texas would like to give its money to blue states, it should undercount itself."
Texas Gov. Greg Abbott's office did not respond to a request for comment on the state's preparations for the census.
"If Texas would like to give its money to blue states, it should undercount itself."
There's a similar situation in Florida. Lawmakers didn't allocate any money to the census when they ended their legislative session earlier this year and haven't established a statewide committee. Florida has one of the largest populations in the country, is quickly growing and could gain two congressional seats after the census.
More than 20% of the Florida population is 65 or older. The 2020 census will be the first where people will be encouraged to respond online first, and the state's older population might need additional assistance figuring that out, said Karen Wilkerson, who is working on preparing for the 2020 census on behalf of the Florida chapter of the League of Women Voters.
Earlier this year, Wilkerson said she asked an aide to Gov. Ron DeSantis (R) what his office was doing to prepare for the census and the aide politely rebuffed her, noting the census wasn't taking place until April of next year. DeSantis' office did not respond to a request for comment.
Wilkerson said she didn't know why state officials weren't jumping at the opportunity to spend money on the census.
"This isn't something where people are gonna worry how their money is spent or wonder what the ramifications are," she said. "This is a very positive message that people could get out there and say, 'We're gonna help your business, we're gonna help your city planners because we'll have better information. We'll have more people in Congress.'"
Nearby Louisiana has a high need for federal assistance and ticked off a number of programs, including housing and infrastructure, that an accurate census would help get funding for, said Rep. Ted James, a Democrat who represents a portion of Baton Rouge in the state's legislature. Given that need, James said it was "embarrassing" that state lawmakers hadn't allocated any money toward the census. He speculated there were some in the legislature who did not want to count everyone in the state in the census.
"The New York[s] and the Californias of the world, they recognize that this is not about partisanship and politics, it's about resources and people. We haven't matured to that level yet," he said.
Shauna Sanford, a spokeswoman for Gov. John Bel Edwards (D), said in a statement that the governor was in the process of forming a complete count committee and was partnering with local groups, as well as corporate funders, to support efforts toward a 2020 census.
The lack of state action doesn't mean there won't be an organized effort to get people counted. Local governments, nonprofits and advocacy groups are working in an all-out blitz to prepare for the census. Many local governments are setting up county or city complete count committees to organize census efforts in their communities and have allocated money for them. Harris County in Texas, for example, has a joint committee with the city of Houston and has allocated $3.4 million toward census efforts, according to the Houston Chronicle. In Florida, Miami-Dade County and other localities have committees with officials from government agencies dedicated to working on the census.
The Census Bureau has spent years laying plans to get an accurate count and plans to partner extensively with community groups who can serve as trusted voices to convince people to fill out the census.
Those local efforts would undoubtedly help get a good count. But having a patchwork of local complete count efforts could disadvantage the places that don't have any kind of coordinated effort.
"If all the big cities and areas in Texas that have hard-to-count populations are putting a lot of effort into it, then that's probably going to advantage them relative to other parts of Texas where they don't get the word out," said John Thompson, who served as director of the Census Bureau from 2013 to 2017. "If you work at the state level, then you can work with all the cities and you can see which cities are really going to do something. And then you can focus other efforts on those areas that aren't in cities that are [already doing] things."
Reamer, the professor who has studied the funding effects of undercounts, added that the consequences would be particularly severe for undercounted communities in undercounted states. That's because the state would be losing out on funds, and those communities would be losing funds to other places in the state that were better counted.
"For communities that are undercounted in states that are undercounted, the impact is compounded," he said.
Popular in the Community